I had the chance to visit Andorra  and Grandvalira recently and I was very surprised with what I've found. The Pyrenées are not as big and mighty as the cousins the Alps, but they do have an appeal that grows in you! I have no idea what to expect.  I've always heard that Andorra is a cheap place to go skiing, as mostly all is duty free. Also, it is a popular spot for those ski instructors doing double seasons from South America.
But since Grandvalira was created, putting under one single pass 210 km of pistes, with bases in Pas de la Casa, Grau Roig, Soldeu, El Tarter, Canillo and Encamp, the ski area was very much upgraded!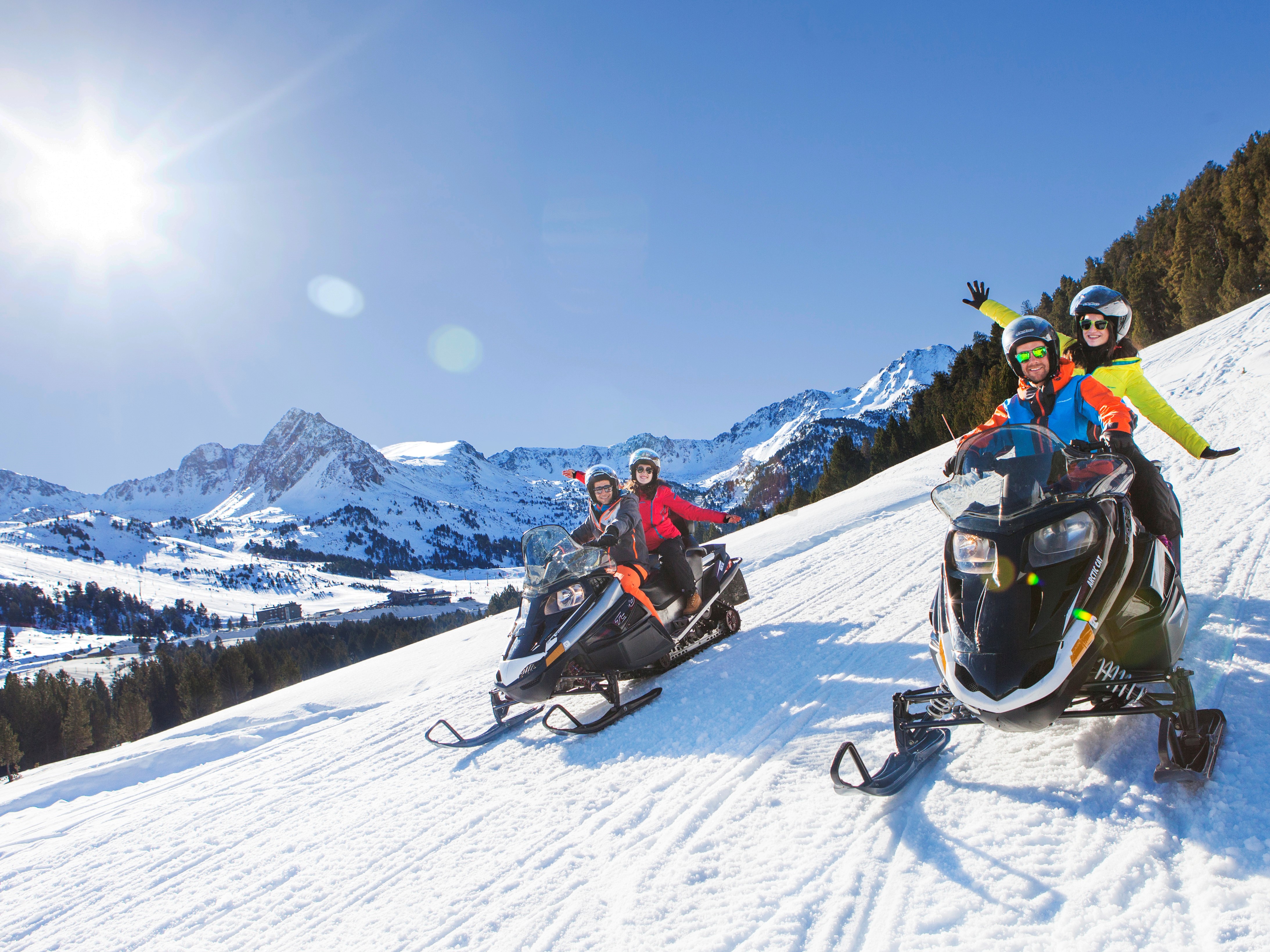 So much that they are the largest ski resort in southern Europe by total of lift tickets sold – 1,765,039 ski passes. Grandvalira is among the top 15 ski areas of number of international skiers – chosen amongst 2,500 ski resorts worldwide!
This tiny landlocked country, which is dominated by mountains, welcomes you in a very warm way. People are very warm, and that is what really surprises you and makes you fall in love with the place.
Andorra La Vella – the Capital City
Andorra la Vella counts with a population of 22,886 inhabitants (as per their 2015 census), and if counting the locality of Escaldes –Engordany and surrounding villages, the population is of 40,000 inhabitants.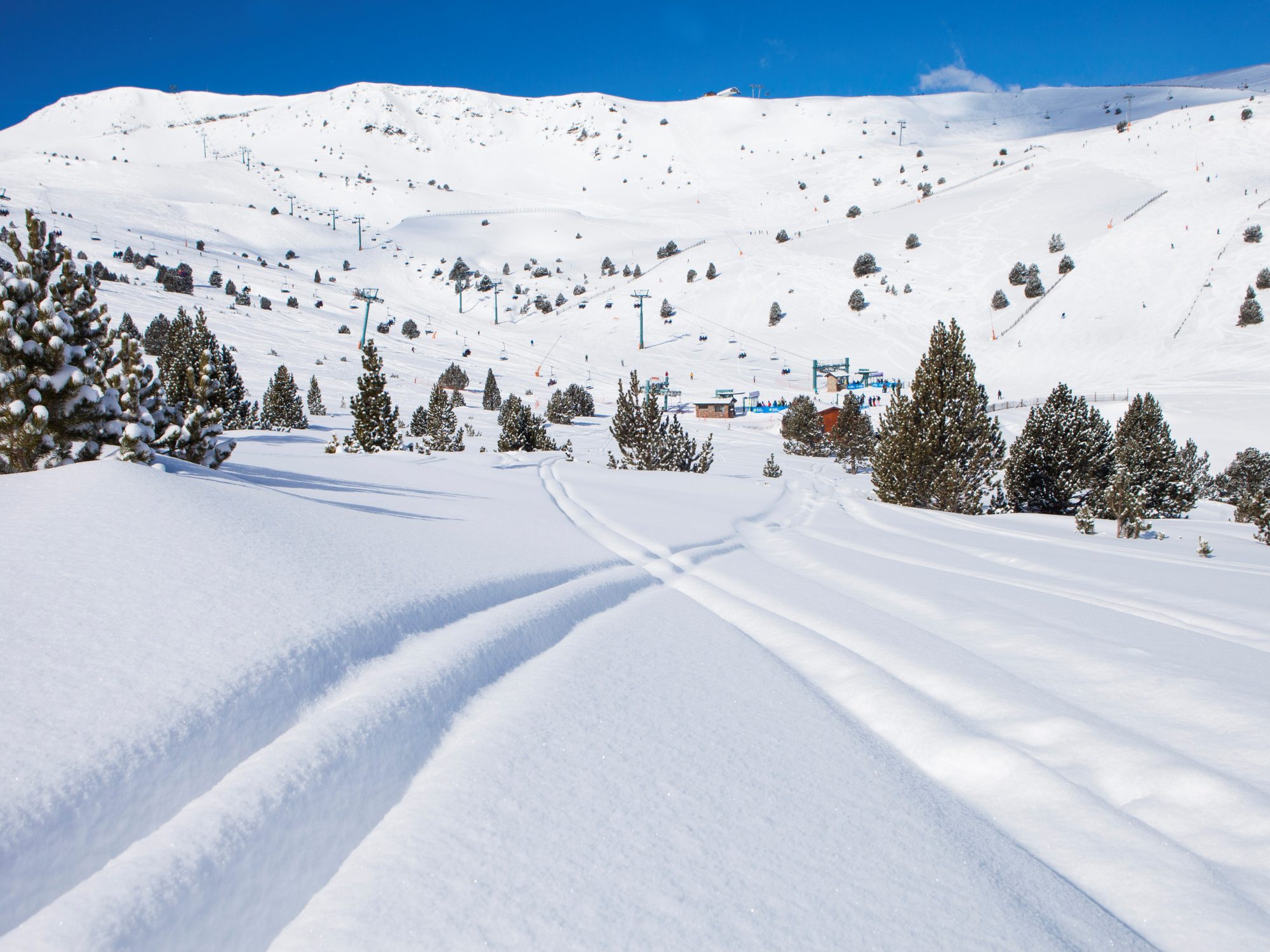 When I arrived into Andorra la Vella, my first impression was of a town between the mountains, a bit constrictive with not too much space. This changed the following days, when I went for one afternoon to relax to Caldea Inúu. Caldea is built in an area where the valley is a bit wider, and feels much more spacious. This is a serious spa, as spa goes, with a whole modern futuristic building dedicated to all things wellness. Caldea has been built for the city of Andorra la Vella in 1994, and have put Andorra in the map of wellness tourism.
Natural waters rich in sulphur and other mineral elements such as sodium, sulphates and calcium, help people's health as decongestant and anti-allergic.
The centre has an area for families, a space dedicated for kids and an area only for adults and couples (Inúu). There are several places where to eat, with all kinds of food for all tastes. This is an ideal place to come after skiing, to soak your tired muscles, or maybe if you want to take a day off the pistes.
Andorra has two different areas that can be reached from Andorra la Vella – Grandvalira – which will be the focus of this article, and Vallnord, that is to the north of the country, accessed via a tunnel. Both areas have hotels and apartments at the bottom of the pistes.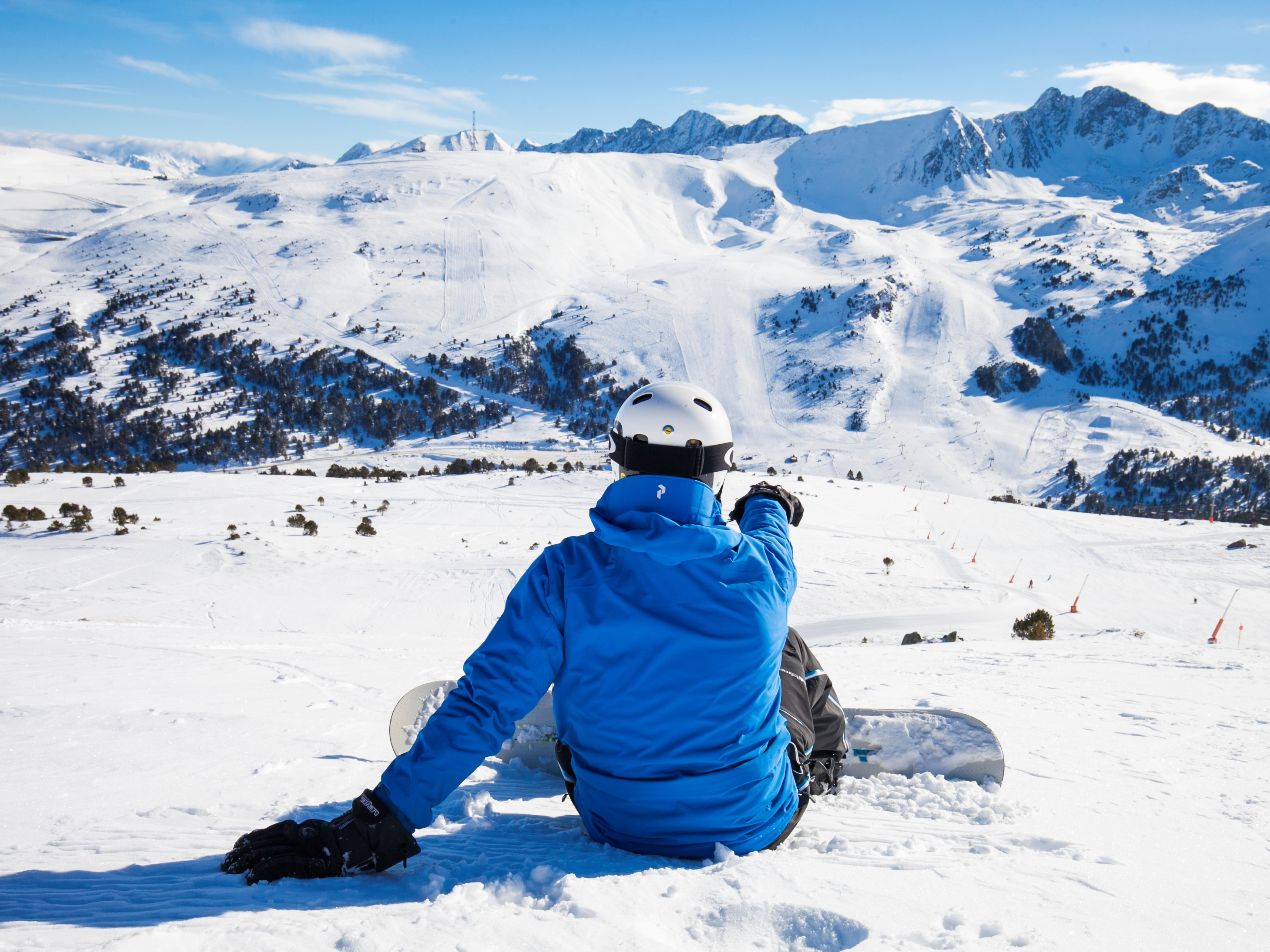 Grandvalira – a ski area with 210 km of pistes
Grandvalira will be hosting again  the Speed Ski World Cup, the European Cup Finals, as a prelude of the 2019 World Cup Finals, and the Total Fight Masters of Freestyle.
I could not ski all the resort in the couple of days I've been there. I have started skiing at El Tarter and went to Pas de la Casa and back in one day, but there were more trails to ski down, which I have not seen yet. I was surprised to see all modern lifts and the quantity of mountain restaurants to stop during the day.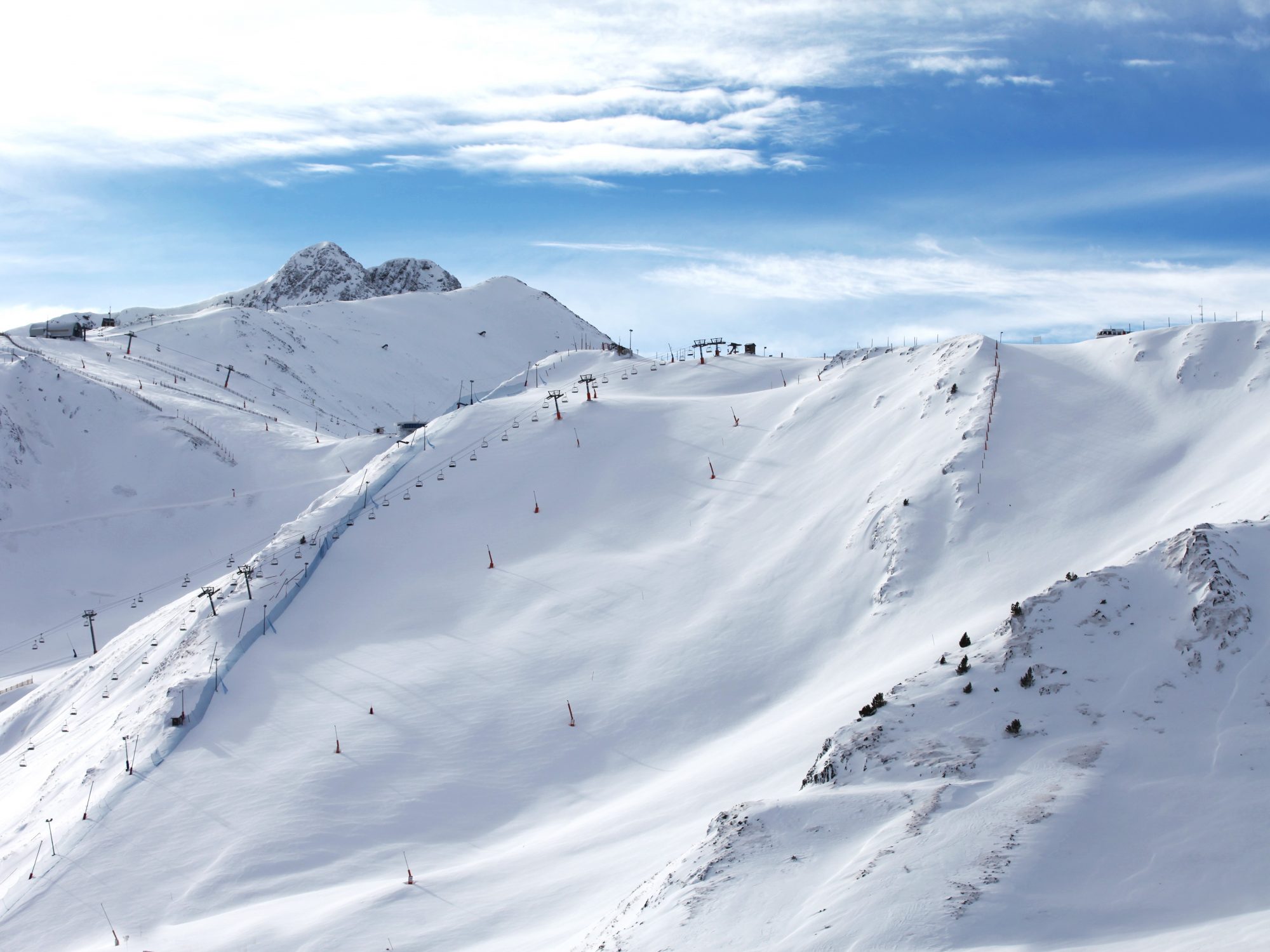 Food and beverage news in Grandvalira
This season, a new Tea Lounge experience by Dilmah will open.  Dilmah, the prestigious Sri-Lankan tea company, will open its door in the Gali de Bosc building, next to the Ski and Snowboard School in the Soldeu sector. It will offer all kind of teas and blends produced by the company as well as cocktail, mocktails and milkshakes. The lounge can comfortably seat 100 people and will serve teas and bakery treats.   A bar area will be serving a unique food pairing experience for 6 diners.
A new project developed by the Alicia Foundation, will reinstate for the 2017-18 ski season Andorran cuisine in some of the resort's restaurants. A la carte restaurants in the Pas de la Casa, Grau Roig and Encamp will now serve a daily menu and a selection of different dishes of the day combining modern and traditional Andorran recipes and products. The idea is to turn Grandvalira an ambassador of Andorran cuisine.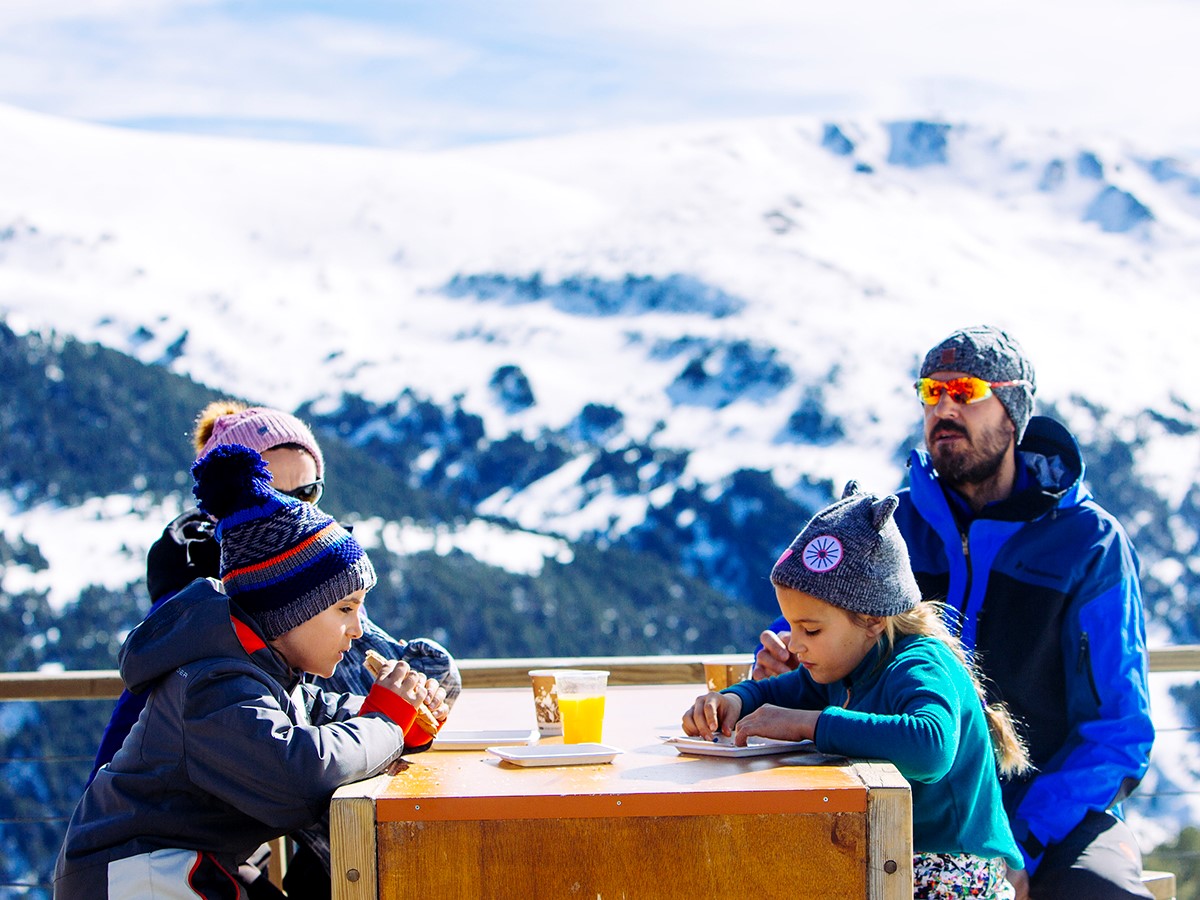 Families will enjoy a 'free flow service' in some of the self-service restaurants. This is good for families that want to get a quick but healthy bite by the slopes, to maximise their time in the mountains. A new Free Flow restaurant will open for the 2017-18 ski season at Canillo.
One of the Grau Roig sector's busiest spots is the Pulka restaurant, which is at the base  next to the Ski and Snowboard School. A brand new terrace will open for the 2017-18 season with views to the  mountains surrounding Grau Roig. Thanks to the terrace's location, parents will have an unobstructed view of the beginners' area so they can watch their kids learn to ski. It's the perfect place to take a break from your skiing day. Likewise, this season there will be a large wooden terrace by the beginners' area in the Pas de la Casa sector, right at the base of the slopes. The terrace will have bar service and a restaurant serving fast but high- quality food.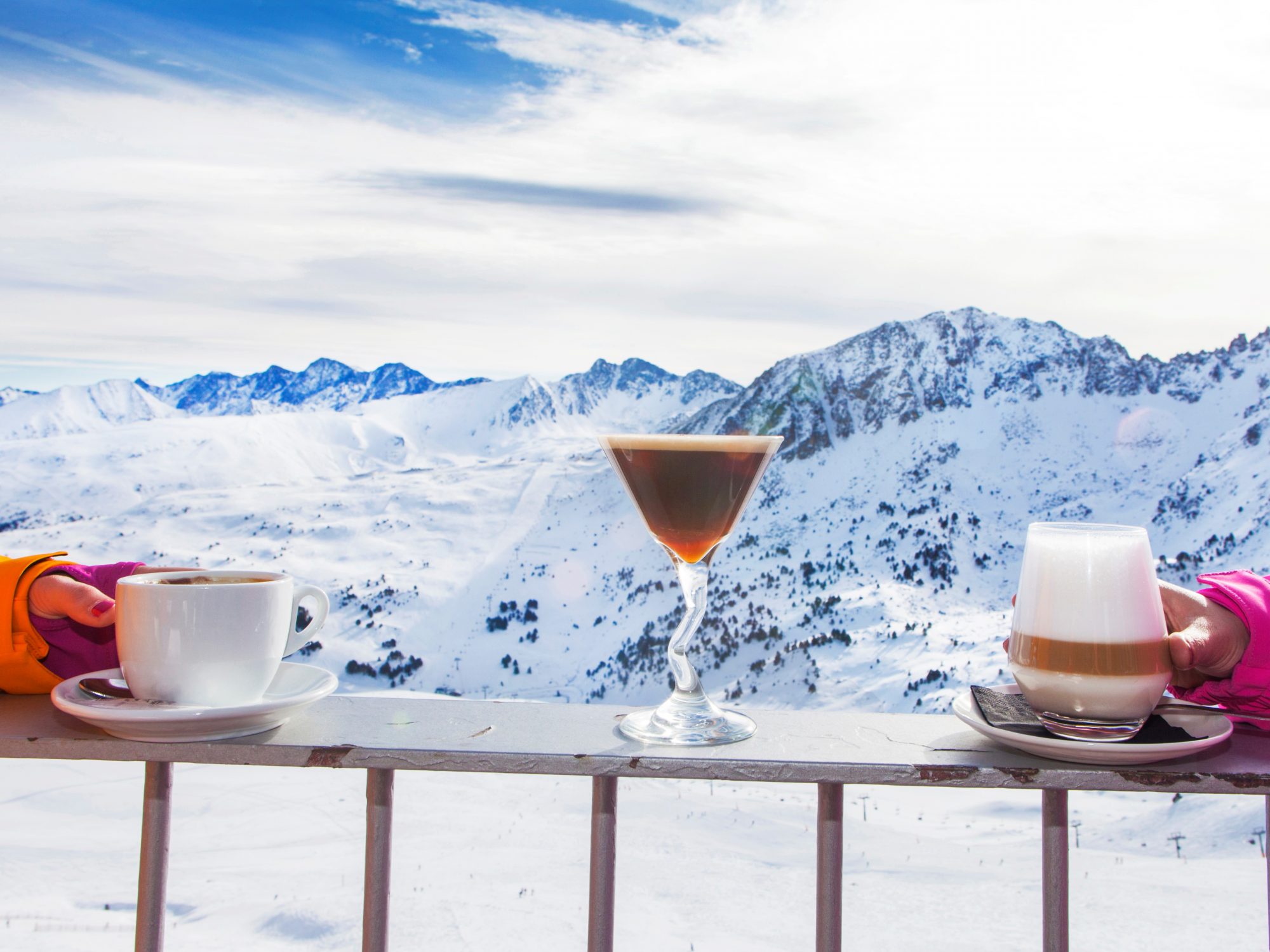 Grandvalira will be hosting a second edition of the Snow Club Gourmet: a culinary club where a selection of 28 renowned brands come together to offer a series of themed culinary events for the members of the club. Twelve new brands have joined the initiative for the 2017–18 ski season, including brands of caviar, blue tuna, premium shell fish, wines, and cheeses. The club will be hosting unique culinary events daily and nightly.
A new restaurant will offer the views of the French Pyrenees – located at nearly 2,500 meters above sea level, between the Grau Roig and Pas de la Casa sectors. The KSB Coll Blanc panoramic restaurant will showcase views of the French Pyrenees, the Carlit and Spanish mountain ranges – including the Pyrenees' highest peaks: Comapedrosa, Pica d'Estats and on clear days, even Peak Aneto and the Maladetes peaks. This year this restaurant has a new wooden terrace with live music – and serves casual French cuisine with duck magret breasts, casseroles and confits.
A favorite that has been going on and still continues strong is the Arroseria, in El Tarter. The Arroseria is the perfect setting to enjoy quality cuisine and extensive menu including rice and noodles dishes, stews and meats roasted in charcoal ovens. The restaurant can hold 40 people dining at one time, with lovely big windows overlooking the trails. There is an option to go with a snowcat at nighttime – for romantic moonlit dinners.
Iglu Hotel 
For those that love the outdoors, checking into the Grandvalira Iglu Hotel at 2,350 meters is an experience in itself. Located at the heart of the Grau Roig sector, it provides unique and exclusive accommodation with breathtaking views over the slopes. The hotel rooms' have 20 sq meters, a bar, terrace, and restaurant, all built from snow. One of the most exciting things to do there is to go to the snow Jacuzzi, where you can enjoy 30 minutes to one hour long sessions with a glass of cava in your hand.
You can visit the Igloo hotel during the day to absorb the spectacular views while eating with great DJ music. The night experience includes a welcome aperitif, snowcat drive, dinner, spa session and breakfast the next morning.
For more information on Grandvalira – http://www.grandvalira.com
For seeing more news of the ski world – visit https://www.the-ski-guru.com
Please follow and like us: