The mountain village of Les Diablerets has launched it's own local currency, called the "Iserau" to help save an endangered ski area and secure the village's future.
There is a trend in Switzerland where some complementary currencies are popping up as ways of raising funds and encouraging people to buy and think local.
There are 50,000 Isenau coins since December 1st, 2016 – each one worth CHF 10 ($10). This currency is circulating in the economy alongside the Swiss franc. The currency was launched in order to help finance an aging four-seater bubble lift in the Isenau area above the village, which was originally built in 1953. The foundation also wants to bring awareness to the sunny south-facing mountain area, which is a favourite with families and beginners in winter, and hikers and mountain bikers in summer.
Residents and visitors in the mountain resort can invest in their cause by paying for local products and public services with Isenau money.
Replacing the distinctive bubble lift has turned into a highly symbolic emotional battle for the small ski resort, whose population grows in winter from 1,400 to 10,000 thanks to many Swiss, British, French and Scandinavians visitors.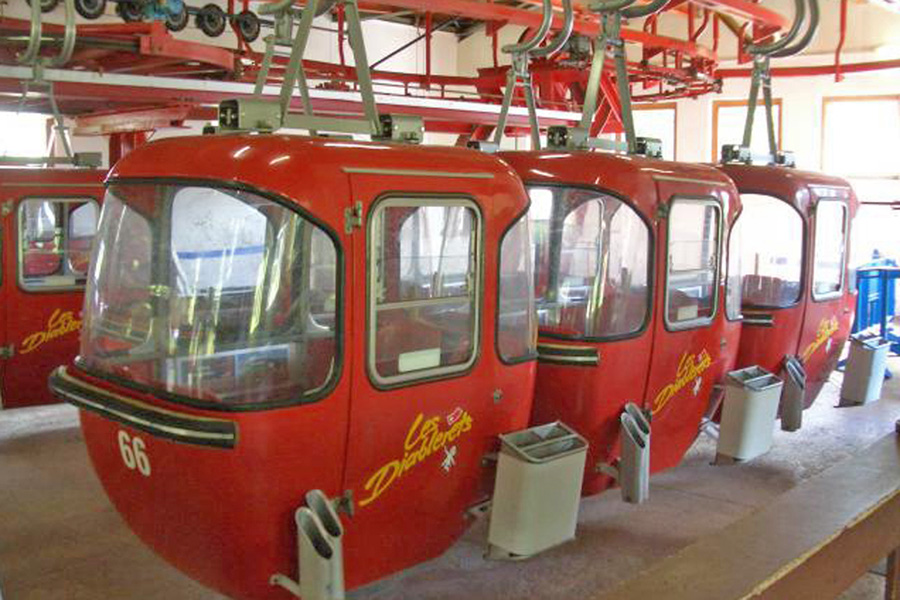 The mountain resort was going to be scrapped, after the Vaud canton established a moratorium on public funding for ski projects. In 2011, the Isenau area was going to be scrapped due to financial reasons, but the locals fought back and in 2013 they got the Isenau's area registered in the Vaudois Alps cantonal development plan.
This came with some conditions: the merging of Les Diablerets tourist office with the one of neighbouring Villars, as well as their ski lift companies, and for the local community to put their hands into their pockets to replace the new cable car.
The foundation is hoping to raise CHF 250,000 by April and it seems they will succeed. This money will reimburse a municipal loan that forms part of the CHF 4 million the foundation is seeking from private donors. The lift company is responsible for the rest of the CHF 9.5 million.
This currency has brought together people close to the project and youngsters from the village, that previously were involved only marginally.
Still this has to get a final green light from Vaud government and parliament. The locals are concerned of a separate Les Diablerets lift project suggested for the Lausanne 2020 Youth Olympic Games that could deviate the attention from the Isenau lift last minute.
Read more at Swiss.ch
The European Mountain Travel Summit, held in Crans Montana, on the Valais canton, talked about many of the challenges all ski resorts have nowadays.
Keep on checking more ski news at The-Ski-Guru 
Follow us on social media  also on #theskiguru #skinewsatyourfingertips
Featured Image: The Isenau lift is due to be replaced. Photo: Les Diablerets. 
Please follow and like us: