Dolomiti Superski is the largest ski carousel in the world, composed of 12 well-known ski resorts and 1,200 km of pistes. Now at the start of its 45th winter season on 30 November 2018, Dolomiti Superski, the world's largest ski-pass network, will offer many new cable cars and other lifts, new slopes, more snow-making and mountain attractions, with a total investment of 90 million Euros.
130 different member companies that compose Dolomiti Superski have invested 90 million euros. 70% of these investments are in lifts, and 30% on snowmaking.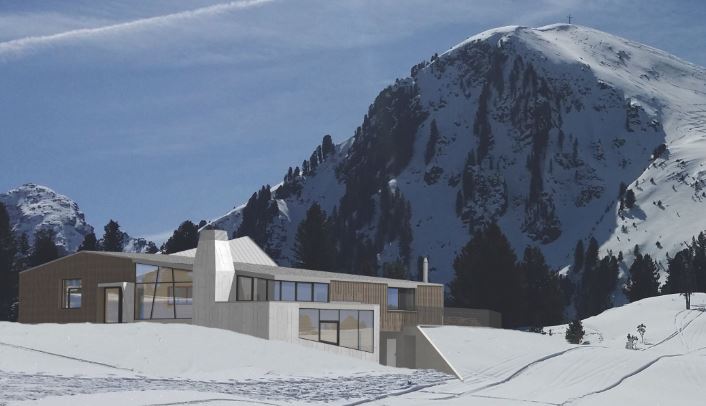 New lifts:
Coming 2018-19 winter season, Alta Badia will replace the "Roby" 2-seater chairlift with a new modern 6-seater- chairlift. Meanwhile at Seiser Alm and at the Three Peaks Dolomites ski resort the same will happen with the "Mezdi" 2-seater chairlif and the "Mittelstation" 2-seater chairlift. In San Martino di Castrozza, the new 10-passenger cirulating ropeway "Colbricon Express" will replace a 3-seater and a 4-seater chairlift.
On the Gitschberg mountain in the Gitschberg-Jochtal ski resort near Bressanone/Brixen, the Sergerwiese and Breiteben lifts will be replaced by a new 10-passenger circulating ropeway called "Ski Express". In many other resorts of Dolomiti Superski, some cable cars have been replaced and installations have been restyled. As a result of the new lifts, more runs have been opened and some have changed.
New slopes:
The "Panoramica Druscié" is a new slope built in Cortina d'Ampezzo. In Pozza di Fassa, the "Aloch" race slope will be transformed into a giant slalom piste suitable for competitions. At the Three Peaks Dolomites ski resort, there is a new piste called "Signaue II". Val di Fiemme's Alpe Cermis ski resort will have a new slope called "Busabella". Finally, the new "Wasti Huber" ski run at Gitschberg-Jochtal ski resort will flank the new "Ski Express" cable car. There are also some adaptations and minor modificiations to other slopes in the 12 ski resorts that conform Dolomiti Superski.
Guaranteed snow in the Dolomiti Superski areas.
As stated before, about one third of the total investment for the 2018-19 winter season has been devoted by Dolomiti Superski to snow-making: more than 25 million euros were spent in snow generators, pipeworks, cooling towers, pumping stations and water reservoirs. If the weather conditions are right to produce snow, snow is guaranteed by late November.
On-Mountain Attractions.
In addition to the lifts and the snow-making investment, there will be a new international photography museum "LUMEN", which also houses a gourmet restaurant at Kronplatz- Plan de Corones; the new "Lo Chalet" mountain hut at Alpe Cermis in Val di Fiemme and the new "Chalet 44" mountain hut at the Bellamonte ski resort, also in Val di Fiemme. There will be more WI-FI coverage in the lifts and stations and in the mountains inns.
The access systems to the lifts will be replaced with the latest generation.
Dolomiti Superski- Facts
The Dolomiti Superski region is located in Northeast Italy in the provinces of Bolzano, Trentino and Belluno, an area of 3,000 km2 int eh Dolomites, a UNESCO World Heritage site since 2009. The lifts of 12 Dolomite valleys have been part of the Dolomiti Superski ski pass network since 1974, being the largest network of its kind in the world for many years.
Today the carousel offers 450 cable cars and lifts, 1200 km of ski runs and lots of parks for freestyle enthusiasts in 12 member ski resorts, half of which are directly connected to each other. By purchasing the Dolomiti Superski ski pass, guests can ski the whole area. The ski season is set to begin on Friday 30th November 2018 with the opening of the first ski resorts.
More info: dolomitisuperski.com
Read the guide to Val di Fiemme and the news on Val di Fassa from last year – some more news coming soon.
To keep on reading Ski News at your Fingertips, keep on visiting The-Ski-Guru, subscribe to our newsletter and follow us on Social media through our hashtags #skinewsatyourfingertips and #theskiguru.
The-Ski-Guru Travel can help you organise your bespoke trip to the ski areas of Dolomiti Superski- just email us to info@the-ski-guru.com or send as a message here.
Featured image: Dolomiti Superski- 3 Zinnen Dolomiten- New Chairlift Mittelstation-Helm. Photo credit: Dolomiti Superski. 90 million Euro investment for the 2018-19 ski season. 
Please follow and like us: