Vail Resorts Commits to$175 Million to $180 Million in Capital Investments to Reimagine the Guest Experience for the 2019-20 Season
New capital continues Vail Resorts' industry-leading track record of reinvestment in the guest experience having invested more than $1.2 billion over the last decade
Guests will be able to access the mountain faster with new technology allowing those who purchased lift tickets in advance to bypass the ticket window entirely
Investments are focused on getting resorts open sooner and with more terrain in the early season through the pursuit of snowmaking upgrades at Vail, Keystone and Beaver Creek
Additional plans include new or upgraded lifts at Stevens Pass and Perisher, improvements in dining at Park City, Okemo and Stevens Pass, and upgraded skier services at Beaver Creek and Breckenridge as a part of the transformations
Vail Resorts, Inc. (NYSE: MTN) yesterdayannounced that the Company plans to invest approximately $175 million to $180million in the guest experience in time for the 2019-20 winter ski andsnowboard season across its network of 18 resorts. This latest investment is inaddition to approximately $150 million invested for this season, bringing theCompany's industry-leading resort investment total to more than $1.2 billionover the last decade.

From new mobile technology enhancements that will improve direct-to-lift accessto the pursuit of snowmaking upgrades at Vail, Beaver Creek and Keystone, theCompany announced significant investments that showcase its commitment togetting skiers and snowboarders on the mountain earlier in the season andfaster. Other significant investments include exciting upgrades to lifts,dining, ski school and skier services.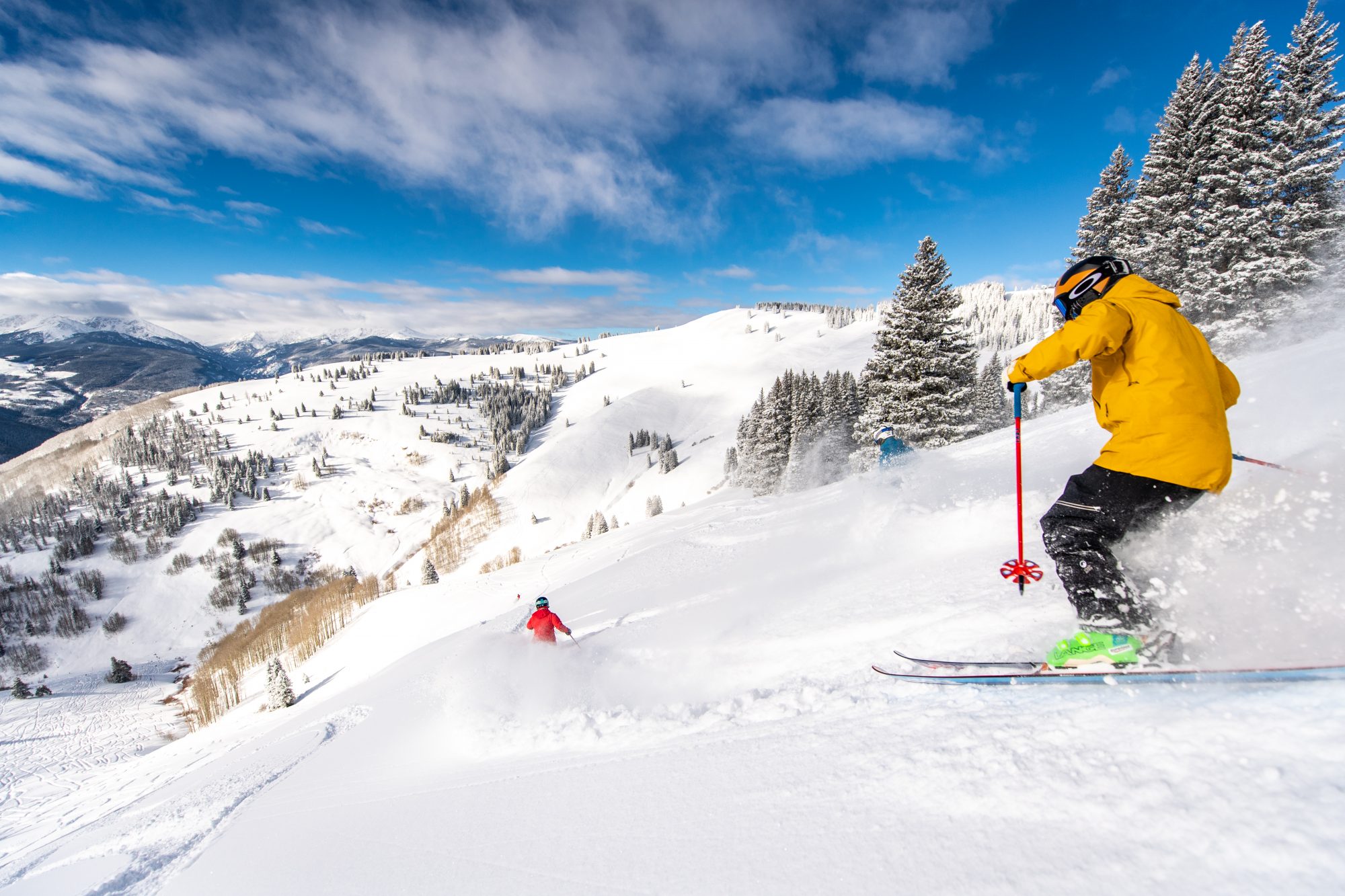 "Vail Resorts has been the leader in resort investment year after year and thisyear is no exception," said Rob Katz, chairman and chief executive officer ofVail Resorts. "We are continuing to raise the bar for skiers and riders withmeaningful, impactful improvements that will help to provide consistent,reliable and seamless experiences all season long."

Projects expected for the 2019-20 winter season, subject to governmentapproval, include:

NORTH AMERICAN RESORTS
Improvements to direct-to-lift access across Vail Resorts' 17 North Americanmountain resorts
Vail Resorts plans to increase express lift ticket fulfilment capacity by 40percent through new handheld, mobile technology at its 17 North Americanresorts to allow skiers and snowboarders who purchased tickets in advance tobypass the ticket window altogether, and obtain their RF-enabled lift ticketfrom roving ticket agents at base area lifts. Guests will then be able to movedirectly into the primary lift line to begin their day on the mountain.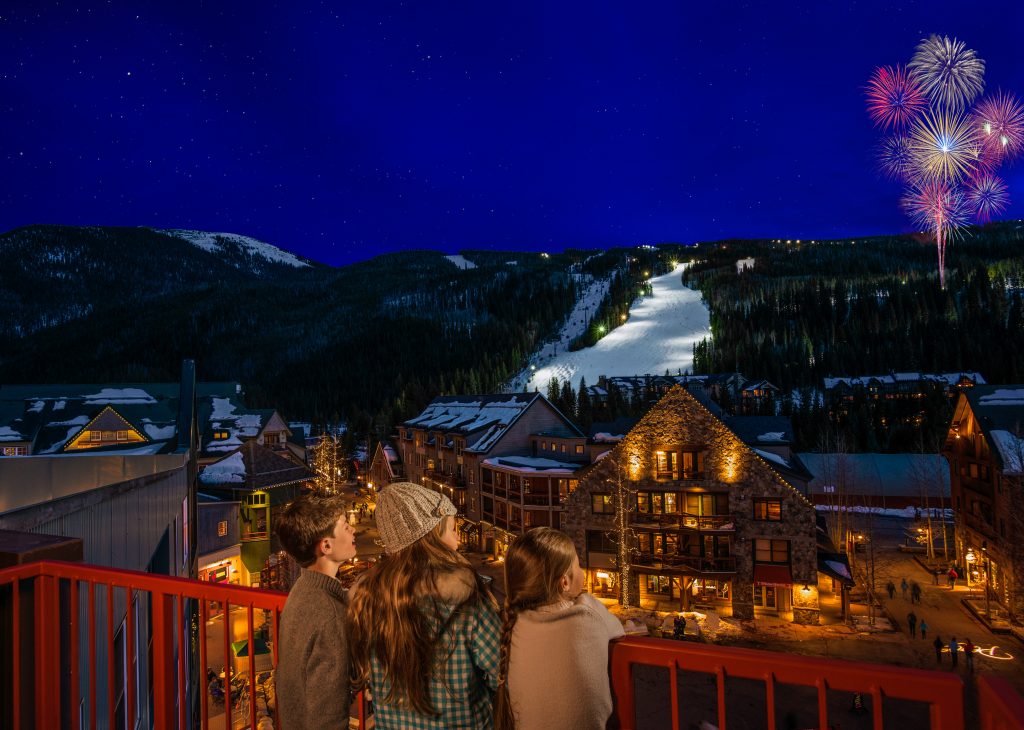 "Reducing guest wait times is a top priority across Vail Resorts," said Katz."Direct-to-lift technology enhancements for advance purchase lift tickets isone of the more significant transformational investments we can make to improvethe guest experience."

Also new for 2019-20, season pass holders or their guests can pre-purchase SkiWith a Friend or Buddy benefit tickets online and take advantage of express fulfilmentwith the Company's new mobile capabilities at base area lifts.

COLORADO
Enhanced snowmaking to transform the early-season terrain experience atVail, Keystone and Beaver Creek
Proposed plans to invest in state-of-the-art, energy-efficient snowmakingtechnology and infrastructure upgrades will help to drive an earlier, morepredictable opening date and help maintain high-quality conditions during theearly-season across Vail, Keystone and Beaver Creek. These plans are subject toU.S. Forest Service approval.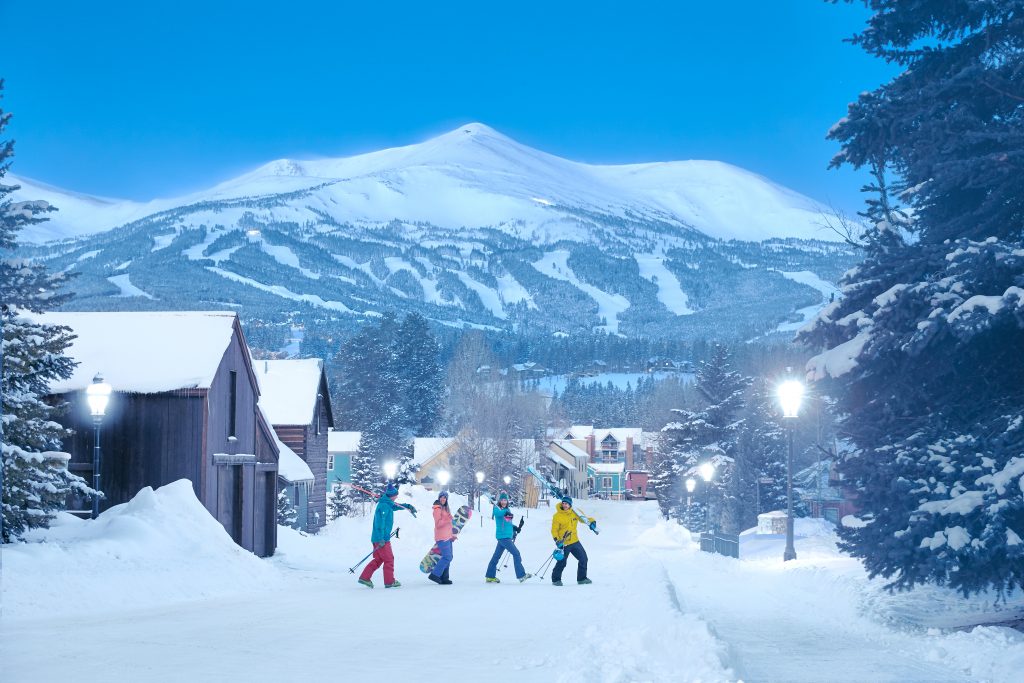 Vail Mountain is currently seeking approvals to upgrade and expand its snowmaking system, moving opening up a week and ensuring a pre-Thanksgiving opening each year, as well as enhancing the terrain consistency during the early season with more beginner and intermediate terrain available earlier. The proposed plan entails expanding snowmaking infrastructure on the upper mountain in the Mid-Vail area in order to open the Mountain Top Express Lift (#4) first with access via Gondola One, followed by the Avanti Express Lift (#2) for access out of and back to both Lionshead and Vail Village.
Keystone Resort is planning to upgrade snowmaking on its opening terrain to a state-of-the-art, automated, energy-efficient system that will assist in allowing the resort to operate more productively in narrow early-season snowmaking windows. This will help to position Keystone to be the first resort to open in Colorado and the U.S. each season with the most skiable terrain, bringing forward the resort's opening day by up to three weeks each year.
An expansion of Beaver Creek's snowmaking system at Red Buffalo Park is also being pursued to ensure more reliable early-season terrain in a key ski school and beginner area of the upper mountain with the goal of providing more than 3,300 vertical feet of top-to-bottom skiing and riding on opening day each year.

"The ability to expand snowmaking infrastructure in areas of Vail Mountain withhigher elevations, colder temperatures and connectivity to areas that typicallyhold good natural snow would be transformational for the early-seasonexperience for skiers and snowboarders, even in years where conditions are lessfavorable than we've seen across Colorado this season," said Pat Campbell,president of Vail Resorts' mountain division. "At Keystone, we plan to investin top-of-the-line snowmaking technology upgrades, helping position Keystone tobe the first for the earliest opening in Colorado and further add to thetremendous value already offered to season pass holders.'


New and renovated skier services at Beaver Creek and Breckenridge
The Beaver Creek Children's Ski School will be completely renovated to improve the experience for the entire family, from sales and registration to rental equipment fitting.
At Breckenridge's Peak 8 base, completely new slopeside, guest-service facilities will be added in more than 22,000 square-feet of space just steps away from the Colorado SuperChair and Rocky Mountain SuperChair. Included will be a new Children's Ski & Snowboard School and childcare facilities, ticket and pass office, and a new ski and snowboard rental concept.

UTAH
Transformation of the Tombstone BBQ at Park City
Following four years of investments across every major on-mountain restaurant at Park City, a new permanent Tombstone BBQ will complete the suite of transformative dining improvements and the resort's commitment to culinary excellence. The new restaurant will include seating for up to 50 guests, indoor restrooms, a beer bar and a full kitchen to allow for the use of reusable serve ware.

WASHINGTON STATE AND VERMONT
As part of Vail Resorts' two-year, $35 million commitment to investments across Okemo Mountain Resort in Vermont, Mount Sunapee in New Hampshire, Crested Butte Mountain Resort in Colorado and Stevens Pass in Washington State, the Company plans to execute the first phase of investments at Stevens Pass and Okemo, subject to government approvals.

Vail Resorts plans to replace and upgrade the Daisy and Brooks lifts, both of which serve critical terrain for beginner and intermediate skiers and snowboarders at Stevens Pass. These lift replacements will reduce lift line wait times and increase total lift capacity by more than nine percent.
To provide an updated and enhanced experience, renovations at existing on-mountain dining options at Stevens Pass will be pursued.
Vail Resorts also plans to upgrade Okemo's two on-mountain restaurants, Sugar House and Summit Lodge, to offer new concepts and menus, as well as an updated look and feel to interior finishes and furnishings.

The company will also invest over the coming year in planning and approvals for upgrades at Crested Butte Mountain Resort, Okemo Mountain Resort, Mount Sunapee and Stevens Pass based on opportunities recognized this season to improve guest experiences.

AUSTRALIA
Upgrades to lift infrastructure and snowmaking at Perisher
The replacement of the Leichhardt T-Bar with a fixed-grip quad lift at Perisher for the 2019 season is currently underway, increasing lift capacity in one of the resort's most popular areas; as well as significant snowmaking investments to provide critical early-season connections and maximize terrain for skiers and snowboarders.
 
In addition to these exciting investments, Vail Resorts will continue to investin upgrades to its ticketing and fulfilment systems to even further streamlinethe guest experience in accessing the slopes. Vail Resorts also continues toinvest in planning efforts to explore other future on-mountain and base areaimprovements across the Company's network of resorts, including terrainexpansions such as the newly approved McCoy Park area in Beaver Creek, which ithopes to open for the 2020-21 winter season; upgrades to a number ofchairlifts; and restaurant renovations. Some of these improvements will besubject to government or regulatory approval.
 
Today's announcements follow $52 million in investments debuting this season atWhistler Blackcomb, including the world's first three-gondola inter-connect;and $50 million in recent lift infrastructure and on-mountain diningimprovements at Park City Mountain in Utah.
About Vail Resorts, Inc. (NYSE: MTN)
Vail Resorts, Inc., through its subsidiaries, is the leading global mountainresort operator. Vail Resorts' subsidiaries operate 15 world-class mountainresorts and three urban ski areas, including Vail, Beaver Creek, Breckenridge,Keystone and Crested Butte in Colorado; Park City in Utah; Heavenly, Northstarand Kirkwood in the Lake Tahoe area of California and Nevada; WhistlerBlackcomb in British Columbia, Canada; Perisher in Australia; Stowe and Okemoin Vermont; Mt. Sunapee in New Hampshire; Stevens Pass in Washington; WilmotMountain in Wisconsin; Afton Alps in Minnesota and Mt. Brighton in Michigan.Vail Resorts owns and/or manages a collection of casually elegant hotels underthe RockResorts brand, as well as the Grand Teton Lodge Company in JacksonHole, Wyo. Vail Resorts Development Company is the real estate planning anddevelopment subsidiary of Vail Resorts, Inc. Vail Resorts is a publicly heldcompany traded on the New York Stock Exchange (NYSE: MTN). The Vail Resortscompany website is www.vailresorts.com andconsumer website is www.snow.com. 


Forward Looking Statements
Certain statements discussed in this press release and on the conference call, other than statements of historical information, are forward-looking statements within the meaning of the federal securities laws, including our expected capital investments for the 2019-20 season. Readers are cautioned not to place undue reliance on these forward-looking statements, which speak only as of the date hereof. All forward-looking statements are subject to certain risks and uncertainties that could cause actual results to differ materially from those projected. Such risks and uncertainties include but are not limited to prolonged weakness in general economic conditions, including adverse effects on the overall travel and leisure related industries; unfavorable weather conditions or the impact of natural disasters; risks related to our reliance on information technology, including our failure to maintain the integrity of our customer or employee data; risks related to cyber-attacks; willingness of our guests to travel due to terrorism, the uncertainty of military conflicts or outbreaks of contagious diseases, and the cost and availability of travel options and changing consumer preferences; the seasonality of our business combined with adverse events that occur during our peak operating periods; competition in our mountain and lodging businesses; high fixed cost structure of our business; our ability to fund resort capital expenditures; risks related to a disruption in our water supply that would impact our snowmaking capabilities and operations; our reliance on government permits or approvals for our use of public land or to make operational and capital improvements; risks related to federal, state, local and foreign government laws, rules and regulations; risks related to changes in security and privacy laws and regulations which could increase our operating costs and adversely affect our ability to market our products and services effectively; our ability to hire and retain a sufficient seasonal workforce; risks related to our workforce, including increased labor costs; loss of key personnel; adverse consequences of current or future legal claims; a deterioration in the quality or reputation of our brands, including our ability to protect our intellectual property and the risk of accidents at our mountain resorts; our ability to successfully integrate acquired businesses, or that acquired businesses may fail to perform in accordance with expectations, including Okemo, Crested Butte, Stevens Pass,Mt. Sunapee or future acquisitions; our ability to satisfy the requirements ofSection 404 of the Sarbanes-Oxley Act of 2002, with respect to acquired businesses; risks associated with international operations; fluctuations in foreign currency exchange rates where the Company has foreign currency exposure, primarily the Canadian and Australian dollars; changes in accounting judgments and estimates, accounting principles, policies or guidelines or adverse determinations by taxing authorities; risks associated with uncertainty of the impact of recently enacted tax reform legislation in the United States; a materially adverse change in our financial condition; and other risks detailed in the Company's filings with the Securities and Exchange Commission, including the "Risk Factors" section of the Company's Annual Report on Form 10-K for the fiscal year ended July 31, 2018, which was filed on Sept. 28, 2018.
 
All forward-looking statements attributable to us or any persons acting on our behalf are expressly qualified in their entirety by these cautionary statements.All guidance and forward-looking statements in this press release are made as of the date hereof and we do not undertake any obligation to update any forecast or forward-looking statements whether as a result of new information, future events or otherwise, except as may be required by law.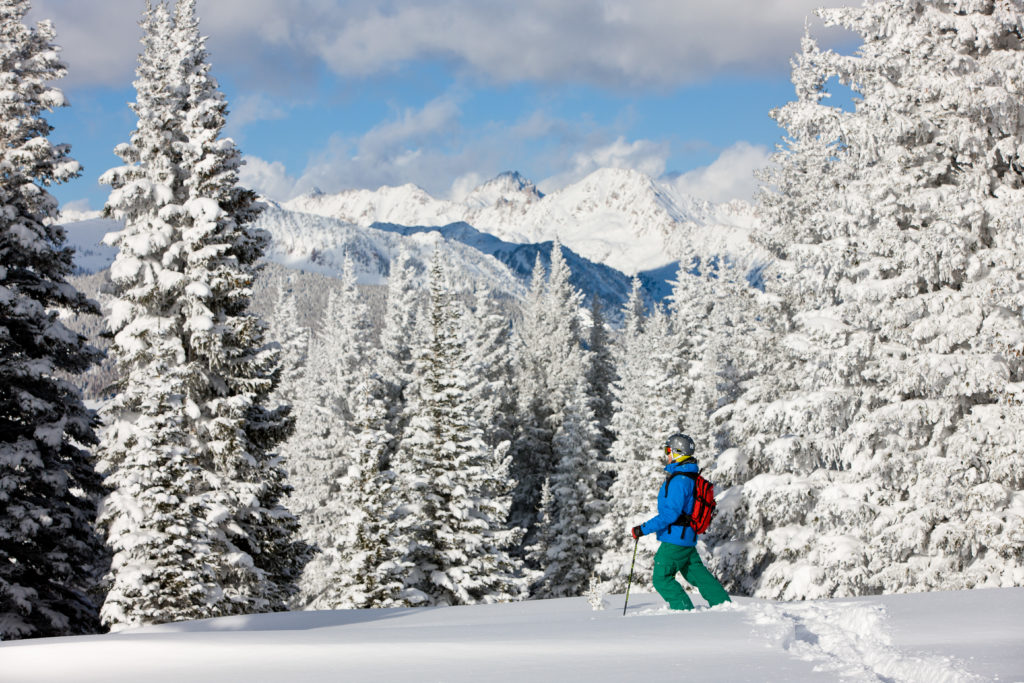 The-Ski-Guru TRAVEL can organise your bespoke ski trip to the Americas, Alps or Japan, including for those going from Britain to Europe, booking your Eurotunnel trip, and for all trips: lodging, lift tickets, rentals, ski school, and all you need for an excellent vacation. Go to https://www.the-ski-guru.com/travel and upload your information – this page will be updated soon with more travel ideas.
You can start thinking about your trip, by reading the articles on the Planning your Ski Trip tab. Or how to pack for your family ski trip. If taking your furry friend abroad to the continent, read about the new Pet Travel Scheme update from DEFRA. Check out our tips for driving to the mountains. If flying and renting a car in Europe, beware of the extra charges they will pass to you if you want winter tyres, snow chains or ski racks. If driving, check the winter tyres news for Europe and North America.
Or you can read our last news on equipment as seen at the London Ski Show. Also, the new range of skis of Black Crows, one of our favourite brands. Lots of snow makes you wonder how the resorts deal with the avalanche danger. Here you can read the interview to Coco Torres, former Head of Operations of Las Leñas, in Argentina, as how they dealt with avalanches at the resort.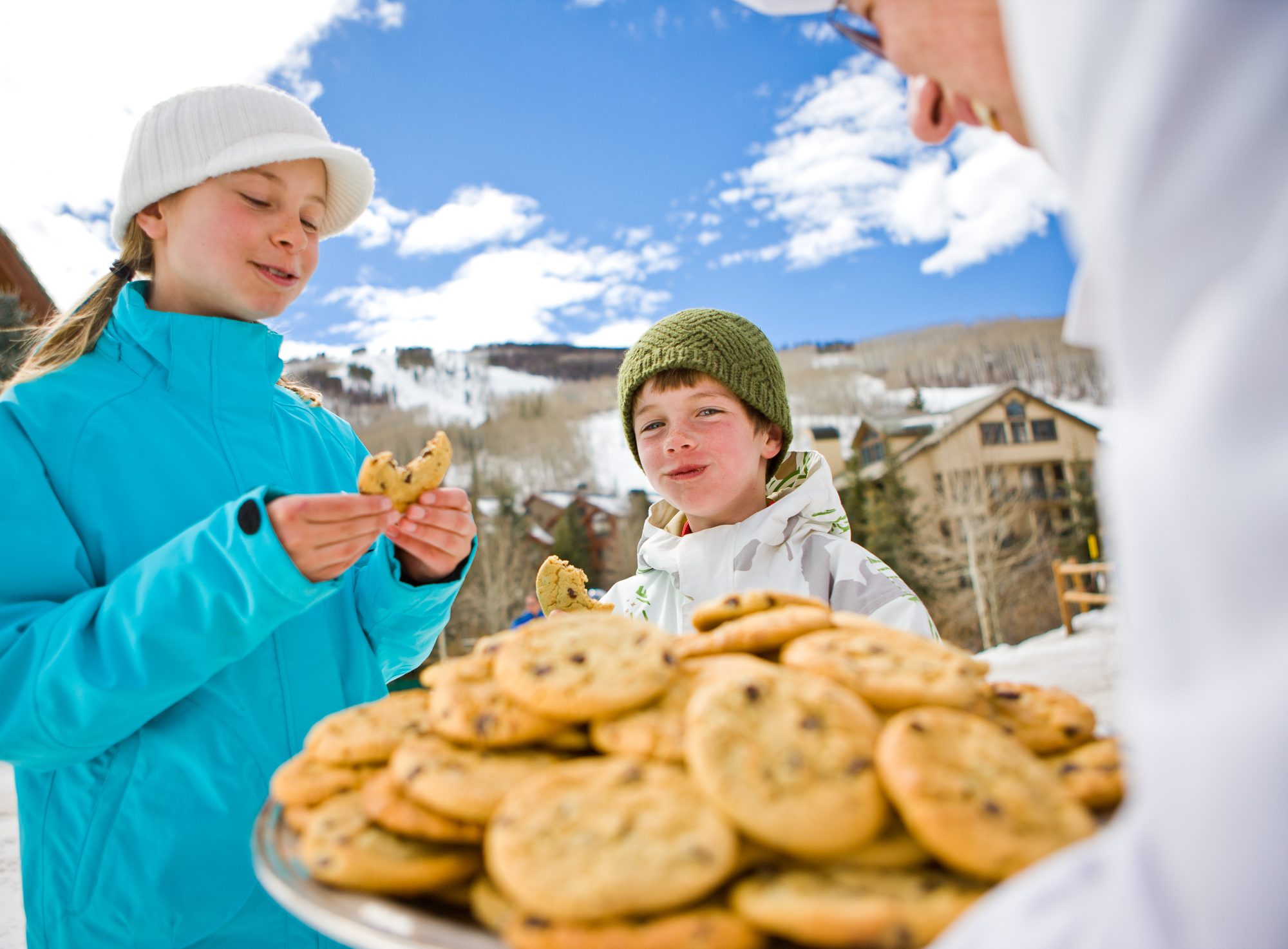 Or perhaps you may choose to read the Ski Resort News, Ski Passes News, and the Must-Read Guides to Lech, Zermatt, Courmayeur, Val di Fiemme and Crans-Montana. Coming soon will be the guide to St Anton. Or watch an amazing heli flight over the Mont Blanc Massif. Also see tips on how not to be scammed when booking a ski chalet.
You can also read what's new at Les Trois Vallées and the last article on what is new at the Tirol ski areas, in La Plagne, in 3 Zinnen Dolomites , in Adelboden, Lenk and Kandertal, in Gstaad, in Chamonix, in Georgia's Gudauri Resort and in the Skicircus Saalbach Hinterglemm Leogang Fieberbrunn. And how the US Ski Team has chosen Alpe Cimbra to train for the following four ski seasons as their European home. And Saalbach is getting ready for the Ski World Cup. Here is the link to our post on the My Voucher Codes ranking of best European Ski Resorts.
Or check how Cairngorm Mountain might not run its funicular this coming season and how that can affect the region. And the terrible storms and gails that provoked havoc to Trentino Alto-Adige and Belluno provinces in Northern Italy.
Thankfully Val di Fassa is ready for opening December 6 as stated here. And the roof of the Rifugio Comici has been fixed in no time and is ready for the start of the ski season in Val Gardena on 6th December. Sudtirol ski areas are ready to start soon and their famous Christmas markets will kick off too. And Cortina D'Ampezzo is getting ready for this winter and the 2021 World Ski Championships.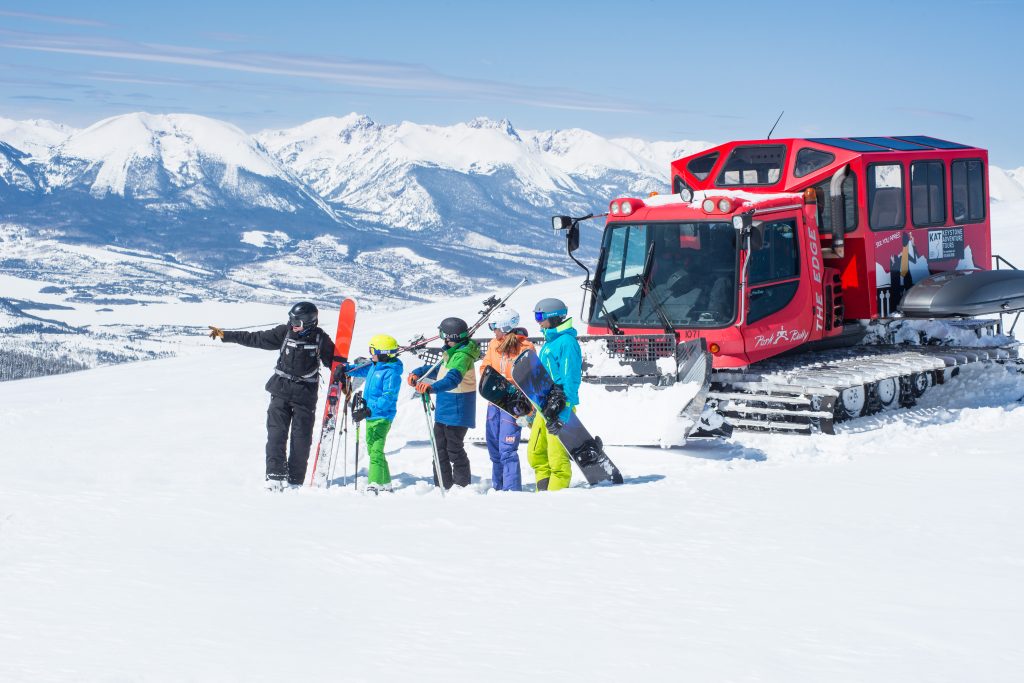 Also, you can read how Grandvalira will be staying together as one lift ticket company and how they are adding Ordino Arcalis to this offer. And also read how someone tried to sabotage some lifts in Vallnord's Pal Arinsal. And as if it is starting to be a trend, there were two lifts sabotaged in Passo Rolle, in Val di Fiemme, Trentino. Or read about the latest investments in Whistler Blackcomb. Or see how Taos is going against the industry trend, and instead of merging with the two biggest oligopolies in skiing at the moment, it goes and buys an airline to get more bums in resort. Or how Jackson Hole is appealing to families and beginners – it is not only a resort for expert skiers anymore. Another great area for families is Stubaital in the Tirol. Or read how a group of experienced industry insiders got together to purchase Tamarack Resort. And how Peak Resorts finalised the acquisition of the resorts of Snow Time.
Sierra Nevada has opened a couple of weekends ago with the best snow base ever in its history. The Sun Up and Sun Down Back Bowls from Vail have opened as well, being the third time in this decade that they could open so early. Same case was for Aspen Highlands, that opened the earliest ever because of the snow – Aspen Snowmass got 20 inches of snow during the last week. Grandvalira and Ordino Arcalis in Andorra have also opened. And the best US Ski Resort for the sixth year in the row as per the World Ski Awards, Deer Valley, is opening this weekend. Also read how one employee of Aspen Ski Co got caught in an avalanche but got out unscathed while scouting terrain for the Aspen Mountain Powder Tours. Or how the a gondola of the new American Eagle lift from Copper Mountain crashed into the snow in a trial run. The resort confirmed that the chondola will be fixed before it's opening day. And there was a gas explosion at the Grand Hotel Zermatterhof that injured six, before its opening date.
You can keep up to date on how are the sales for the EPIC and IKON passes are doing here. Read how Emma, the first Digital Mountain Assistant, is launched in Keystone now and will be rolled to eight other resorts this season. And even read about the new incorporation to the IKON Pass: Valle Nevado. Here is also a post on the South American resorts.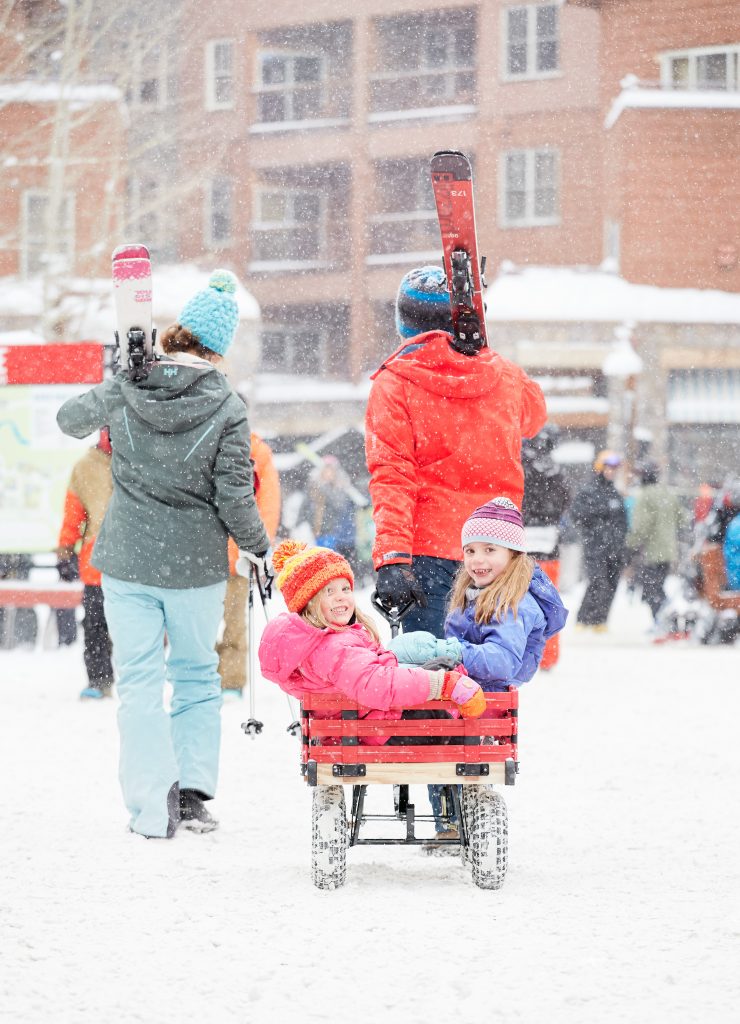 Or check out how now with the EPIC Pass you can ski in Europe, specifically in Les Trois Vallées and the resorts of Skirama Dolomiti in Trentino's Italy. Or see our review of L'Héliopic Hotel Sweet & Spa if thinking in staying in Chamonix this winter.

Featured Image: A groomed run in Vail Mountain. Photo- Jack Affleck. Vail Resorts Commits to $175 Million to $180 Million in Capital Investments to Reimagine the Guest Experience for the 2019-20 Season



Please follow and like us: