Skier falls from chairlift in Threbdo after becoming dislodged due to strong winds.
A skier has fallen down the Gunbarrel Express Quad chairlift at 3 PM on Monday when strong winds dislodged the chair.
SafeWork NSW has confirmed that the chairlift has been shut down pending an investigation by the safety watchdog.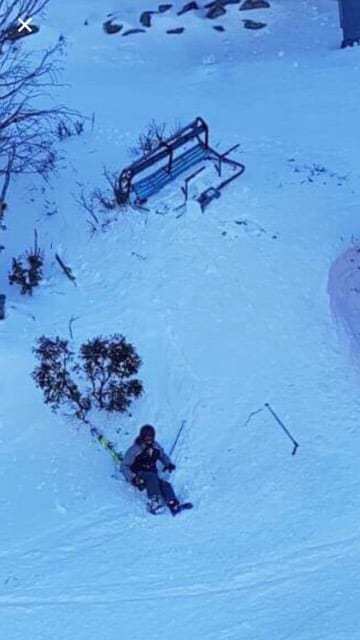 Fortunately, even though the skier fell down several meters down, he only suffered some bruising on the incident, as per the report from Threbdo.
"There was an isolated incident affecting a single chair on Gunbarrel chairlift at approximately 3pm yesterday caused by a freak gust of wind. The guest involved in the incident sustained minor bruising only. No other guests or chairs were affected."
The spokesperson said other chairlifts were not affected due to the weather conditions.
SafeWork NSW inspectors and independent engineers were assessing the lift, a SafeWork NSW spokeswoman said: "The chairlift was subject to a non-disturbance order once passengers had safely disembarked."
"The non-disturbance order will remain in place until investigations, which are ongoing, are complete."
On the Liftblog it is stated that "Gunbarrel is a 1988 Doppelmayr detachable quad with DS grips.  The lift traverses more than 5,500 feet (1680 m) of intermediate and advanced terrain with a capacity of 2,800 skiers per hour.
Threbdo declined to answer whether investigations were under way on how the chairlift managed to become dislodged in the wind.
On Tuesday the Gunbarrel chairlift was on standby, while the other lifts remained open.
On Monday Threbdo received winds of more than 110km/h, averaging 80km/h.
I remember that in Las Leñas (famous for its winds gusts), when lifts passed the 100km/h they are automatically closed.
The Bureau of Meteorology said that strong winds will be continuing on Tuesday with a blizzard expected in the morning.
There is a severe weather warning in place issued for the Snowy Mountains, with all areas above 1900 meters expecting to receive wind gusts of more than 120km/h. These severe conditions are expected to continue until Wednesday.
I am writing this, while we are cooking in Britain and there is a heat wave all over Europe during all week! Would love to be down under!
More info: Canberra Times
LiftBlog also pointed out on the comments of its post that this does not seem to be the first time that this chairlift lost one chair. In this Australian Forum they are talking about it.
We have covered many lifts accidents and evacuations- from the American Eagle gondola that fall while it was being tested (with no people on it), to the accident in Hochzillertal when some gondolas got hung up on a tower and collided together. You can see also the lift evacuations we've covered. Ski patrol and mountain operatives are always doing drills to practice these kind of evacuations, so if you are in one of these lifts that decide to get stuck, just be calm and wait for instructions.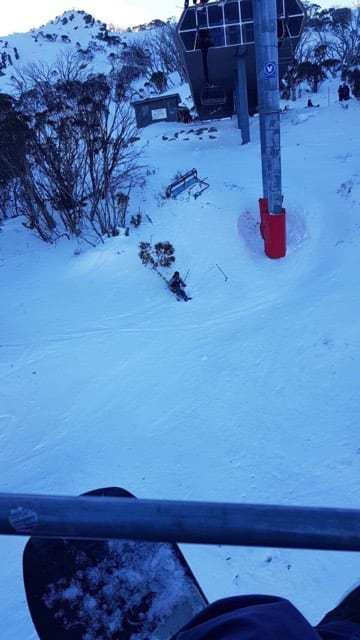 You can search for your own accommodation in the snow for your next ski holiday through our Accommodation Search tab.
The-Ski-Guru TRAVEL is a CONCIERGE service that can help you organise your bespoke ski trip to the Americas, Alps or Japan, including for those going from Britain to Europe, helping you book your Eurotunnel trip, and for all trips: lodging, lift tickets, rentals, ski school, and all you need for an excellent vacation. Go to https://www.the-ski-guru.com/travel and upload your information – this page will be updated soon with more travel ideas. Check our amazing Ski Safari in the Dolomites , stay at the San Lorenzo Lodge White Deer in the Val Pusteria of Sudtirol, in the Hotel Petrus in Riscone, for skiing Kronplatz, or check our offer to Obergurgl-Hochgurgl and Sölden to ski with your family. Maybe you want to come on my group to ski with other like-minded skiers in Courmayeur in January 2020, staying at the Gran Baita hotel?
You can start thinking about your trip, by reading the articles on the Planning your Ski Trip tab.  Or how to pack for your family ski trip.  If taking your furry friend abroad to the continent, read about the new Pet Travel Scheme update from DEFRA. Self-drive skiers also need to plan for Brexit. Check out our tips for driving to the mountains.  If flying and renting a car in Europe, beware of the extra charges they will pass to you if you want winter tyres, snow chains or ski racks. If driving, check the winter tyres news for Europe and North America. You can see how our last family ski holiday was not as expected, even though one plans it to be a success, but how we could do the most of it. If you want to get better before getting to your next ski holiday, here is a quick guide to indoor skiing and dry slopes in the UK. You can also read our week in the mountains during our summer holidays in Courmayeur.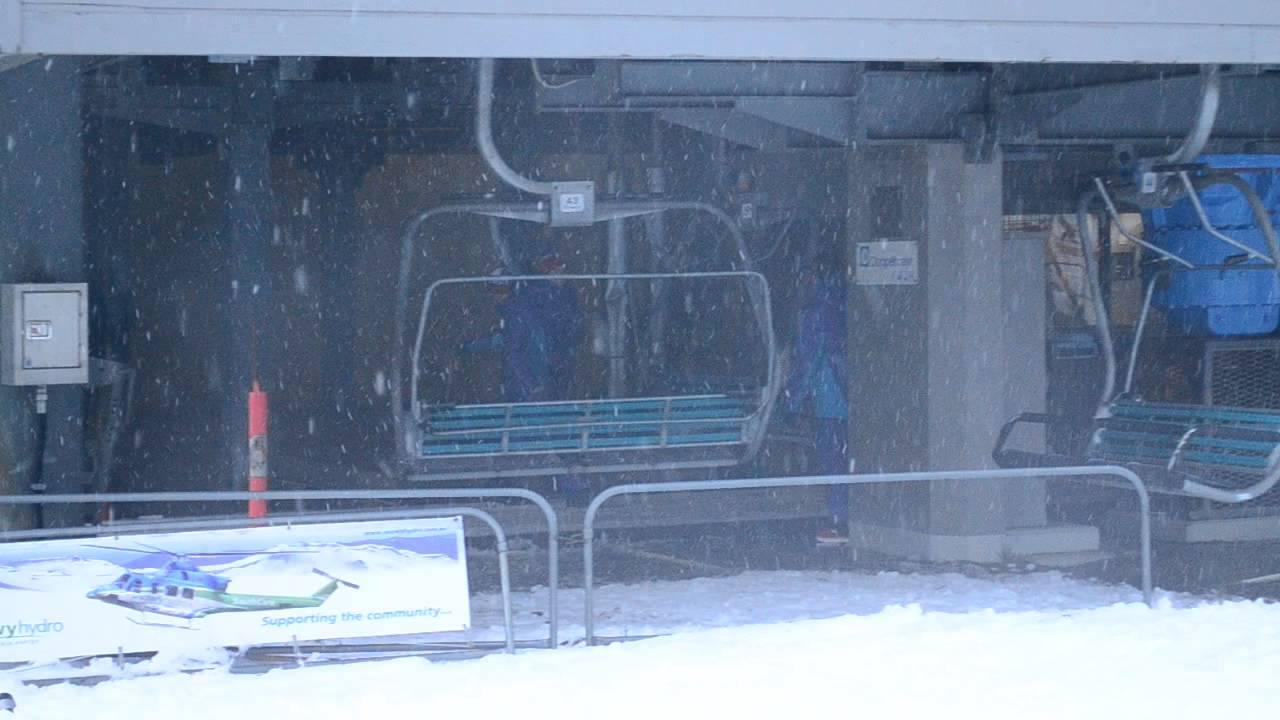 Featured Image: Threbdo Ski Map. Skier falls from chairlift in Threbdo after becoming dislodged due to strong winds. 
Please follow and like us: