Differences between skiing in North America and Europe
What are the differences I see between skiing in North America and Europe? These differences are, of course subjective and I can hear your point of view, if you want to leave a note to the post!
There are pro and cons in both continents. I am lucky to have skied in both sides of the Ocean, plus a bit south in Argentina and Chile, to notice some differences. My view is my own, in accordance to my experience.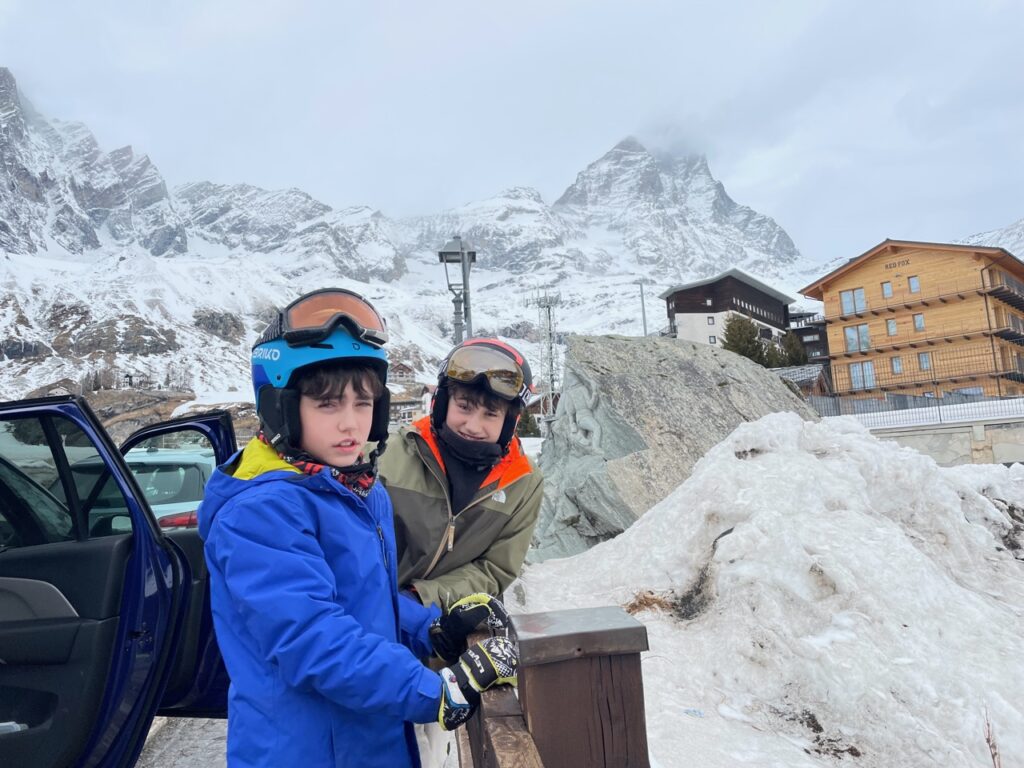 Here you go, in no special order:
Skiing in North America – The Pros. Differences between skiing in North America and Europe
Skiing in America is easy.
Easy to access usually by plane, or with a plane connection and transfer.
Resorts planners built resorts as resorts, so they are functional.
Grooming is great, state of the art.
Lift attendants are very attentive. They help you mounting and un-mounting lifts with kids.
North Americans are masters on getting the singles getting in chairs that are not full. This speeds up the uploading of lifts.
People are easy going, everyone salutes you and talk to you as if they knew you from before.
The resorts with some history, as those that were old mining towns, are the ones that for me are the best, as you feel you are in a movie setting… as if you were a cowboy.
Bumps are great for those that like to ski them. Lots of terrain dedicated to that.
Some in-bound patrolled extreme terrain.
Ski patrol does not charge you to get you off the mountain if you have an accident.
Ski patrol monitors speed of skiers and boarders coming downhill on slow ski zones.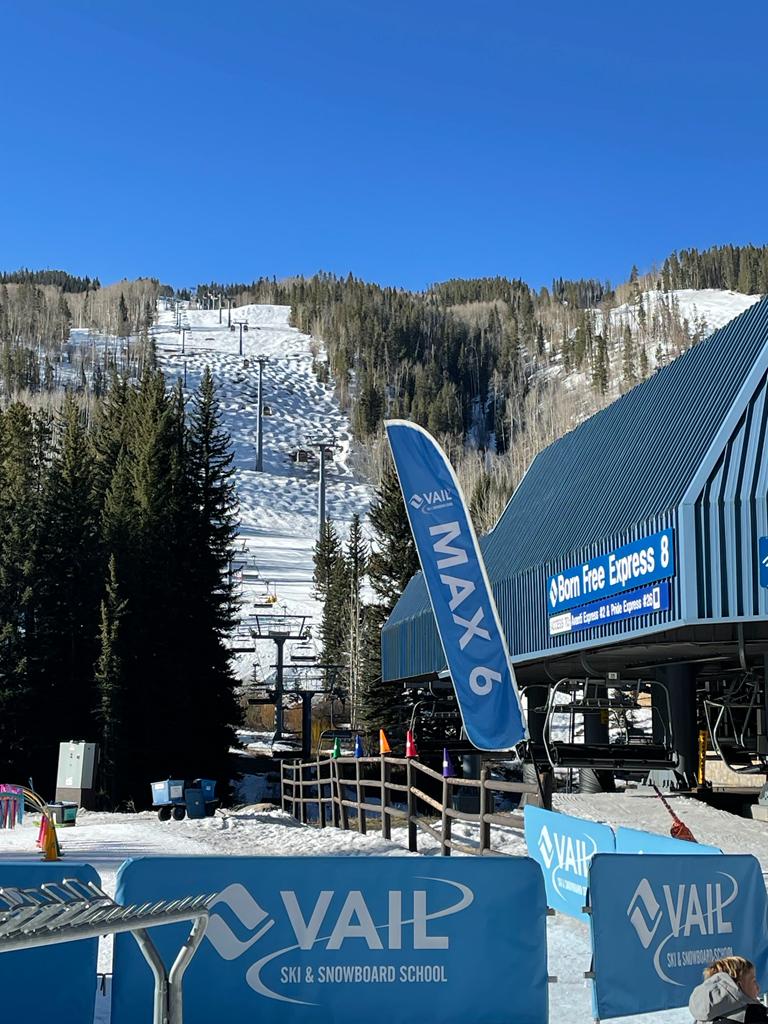 Skiing in North America – The Cons. Differences between skiing in North America and Europe
Some resorts built in the 40s/50s and 70's look more like Disney than a real resort. Practical, but you after being in one, they are all alike! They lack personality. Those that were former mining towns are the exception to this.
Food can be bland and expensive in North America- more so in the USA than in Canada, to be honest.
This year prices in Vail and Aspen were over the top for nothing fancy!
Stopping for a coffee on-mountain can be a dirty water charged 7 USD!
Skiers and boarders seem to ski a bit out of control, and you have to take care that nobody runs you over. This could be that ski lessons are too expensive in North America. Thus, many North Americans go skiing on their own, without proper lessons. Then more accidents happen.
There are some amazing mountains. But many mountains look a bit like rounded hills, without dramatic landscapes. They are pretty though, don't get me wrong!
Lift tickets are super expensive. More if you finish in a resort from Vail Resorts or Alterra Mountain Company. If you live in the USA, it is a good deal to buy them, more if you are driving distance to different resorts. Plus you can access more resorts in one season, that you would do in a normal year.
For people living abroad, like us, the passes are too expensive for 5 to 7 days. If you want to buy the ticket in the window office, it is more than $200 for half day (end of season in Vail this year!)… Europe is much cheaper than that!
These past years queues to lifts, have been awful in some resorts. There was tons of bad press. The opening the lifts to ski everywhere, made lots of people attend the grand ski resorts in high season. There were lots of footage of lines lasting for many squares. A total nightmare and not too good promotion for these resorts!
Lifts can be a bit old. Some old chairlifts have no foot guard and nothing to prevent you falling off. The better chairlifts, do not have the stoppers for younger kids slipping from below the bar. I am amazed with this, more in a litigious country as the USA, where someone can sue you on a whim!
I still love going to ski in the States. But, I've noticed that I was much more thinking on costs with every expenditure, than what I do in Europe. In Europe some countries are more expensive than others, but not as much!
Skiing in Europe – The Pros. Differences between skiing in North America and Europe
Skiing in Europe is easy, you can
fly
to some main and regional airports and you are near the mountains. There are good transfers. Or you can go by train, which is very civilised.
Scenery can be very dramatic. Mountains are very scarped and offer the best vistas! Villages are full with character. There are exceptions. An example are those ski resorts built in France on the 70s, that they have the 'brutalism' style. But the majority are what you imagine a ski resort should be. Mountain resorts were old mountain towns with lots of history. `You can see stone houses with beautiful towns and villages and wooden cottages and shops.
Food is amazing, something to stop for. The mountain restaurants are very charming, and is part of the skiing scene. You don't see too many cafeteria style with burgers and bangers. The offer is of more family cottages with local cuisine.
Stopping for a cappuccino or hot chocolate is a pleasure, and super cheap!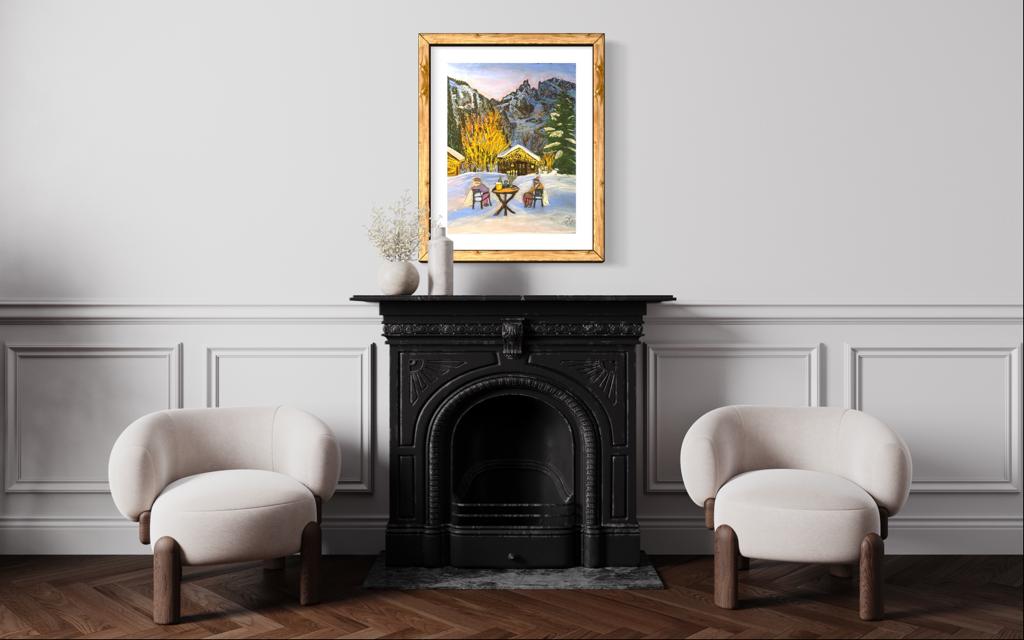 Lifts are very modern. You have the automated gates to allow you to come into the lifts, instead of lifties. Lift tickets are cheap! You can expect spending less than EUR 200 for one week per person. Kids under 8 ski free in many resorts, if a parent is skiing.
Snowmaking is very big in Europe. Some resorts are still getting it, but in the majority, you have good snow making machines.
Ski school is very good – there are many ski schools per resort, some have two only, and others have a bunch of ski schools. This makes more competition and rates are not too expensive. It is good value getting private lessons while in Europe.
There are lots of inter-communicated resorts with hundreds of kilometres of pistes. You don't see those mega-resorts in North America. Europe is on another league.
Skiing in Europe – The Cons. Differences between skiing in North America and Europe
You need to have a proper insurance to get a ski patrol to pick you up from the mountain. Or expect to pay. Ski resorts offer you to add some Euros in the lift ticket price to have coverage. Some people buy a special insurance called the
Carte Neige.
Some lodging can be poky, but look around, as the offer is vast. There are lots and lots of amazing lodging where to stay.
Grooming is not as perfect as in North America, but it is good enough.
There are not so many bumps all over, like in America.
Off-piste is off-piste. You should not venture without a guide. There are risk of crevasses and avalanches. These terrains are not controlled, so you are at your own risk.
Ski patrol are not monitoring people skiing or boarding out of control at all. In very busy days, this can bring some problems, as resorts can be super busy.
Some countries can be more expensive. I am spoilt for choice as we go all the time to Italy.
France and Switzerland can be more expensive for eating and hotels. This compared to Italy, Austria, Spain and Andorra.
All in all, if you can, try to ski everywhere. It is great to see how the different mountains operate and the beautiful settings around. I am happy going anywhere that has some vistas and snow. That makes my day. I hope that yours too!
Start planning your next trip!
You can search for your own accommodation in the snow for your next ski holiday through our Accommodation Search tab. Or if looking to stay in the heart of the Mont Blanc Valley in the Aosta Valley, check Il Coure della Valdigne review here. This is our own family home in the mountains, that I am renting out when not using, you can always write me a private message if interested to info@the-ski-guru.com
You can book directly through Booking.com on this link.
See the selection of latest paintings, prints, cards and homewares made by Martina in soft pastels to decorate your mountain home, or bring the mountains home. Click here to see more.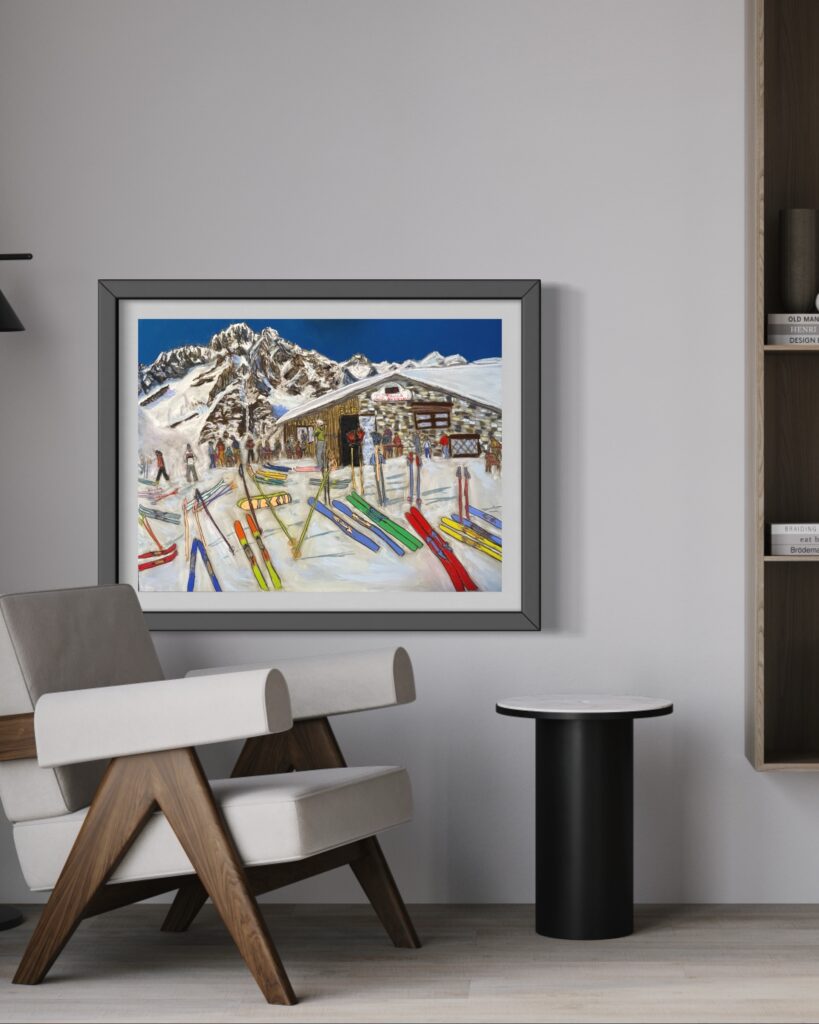 Featured Image: Aiguille du Midi. Chamonix. Differences between skiing in North America and Europe. Photo: The-Ski-Guru. 

Please follow and like us: