SLF's Swiss Long-Term Statistics of Avalanche Victims. The SLF, (Institute for Snow and Avalanche Research) has been collecting data on all the avalanche accidents that happened in Switzerland since the winter 1936/37. This is an overview of their statistics:
Avalanche victims since 1936
The annual average number of fatalities over the entire period is 25 (Fig. 1).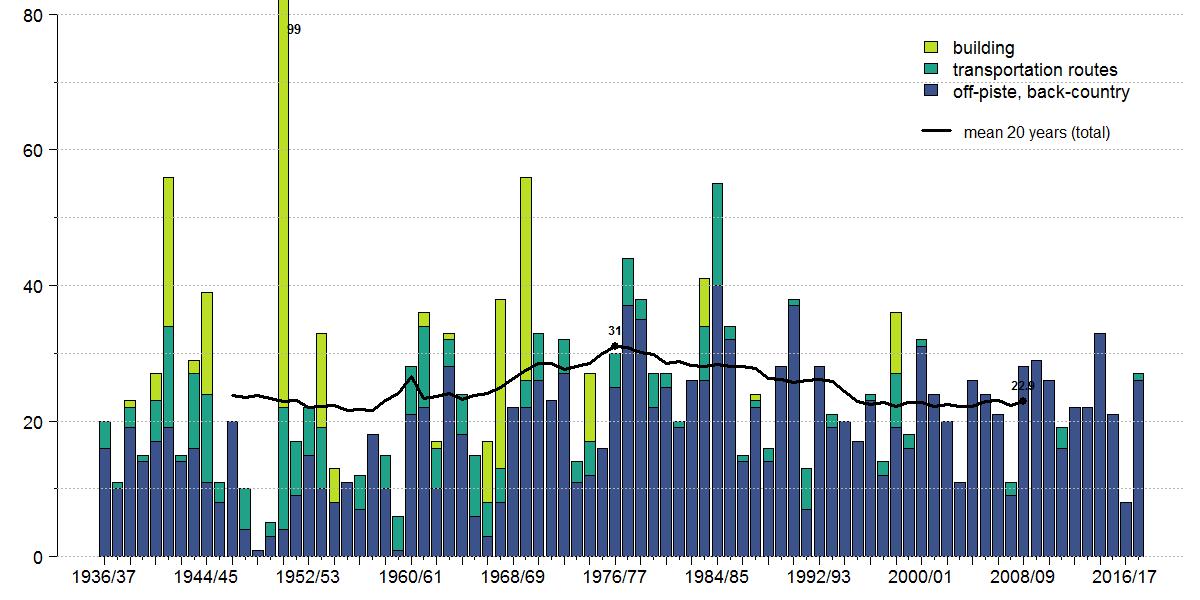 Spatial distribution of fatal accidents during the last twenty years
 More than 90% of the fatal avalanche accidents during the last twenty years occurred in uncontrolled terrain, like for example during off-piste skiing and snowboarding or during backcountry touring on ski or snowshoes. As can be seen in Figure 2, a particularly large number of accidents occurred in the cantons of Valais and Grisons.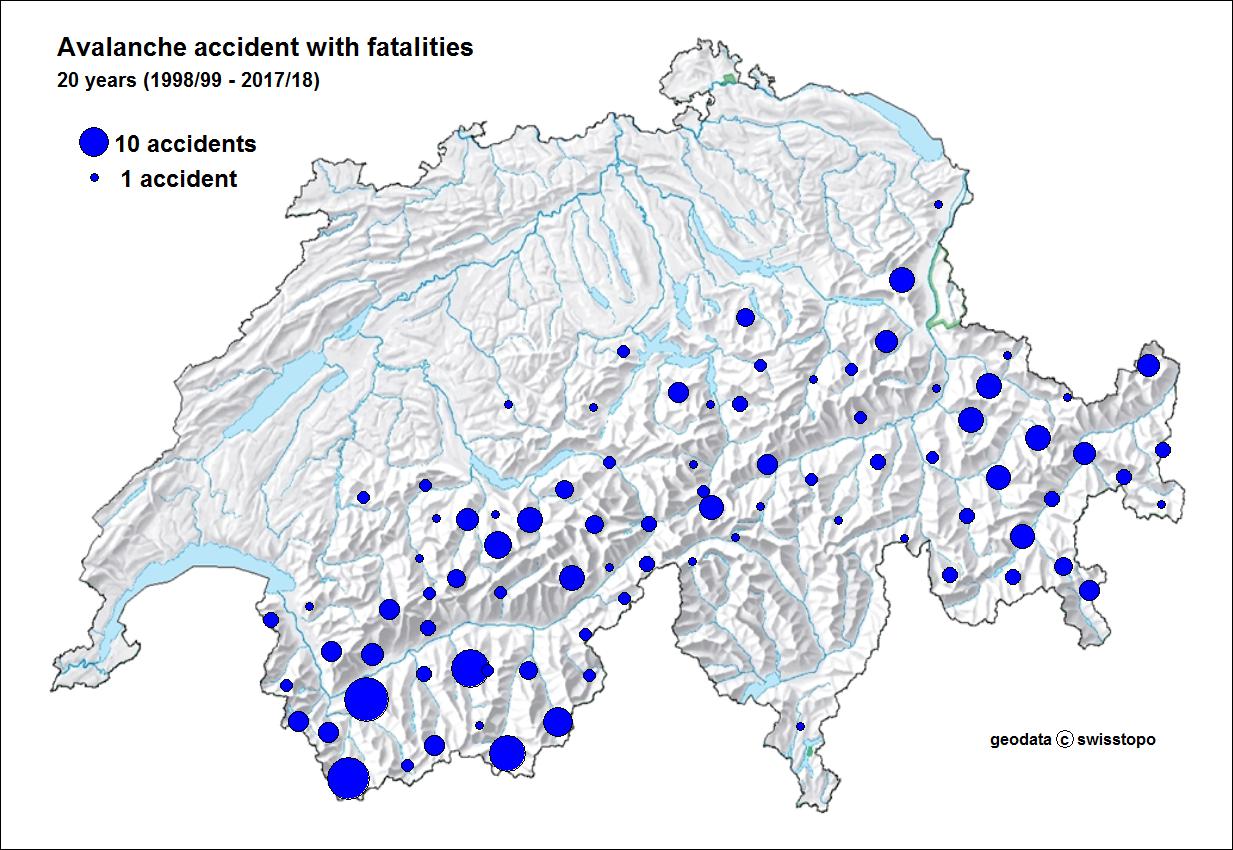 But what is the reason of this clustering?
Is the clustering of accidents a consequence of a high touring frequency in these regions, or are there other reasons for a higher avalanche accident risk in these regions?
Continue reading "SLF's Swiss Long-Term Statistics of Avalanche Victims"