The Patriata chairlift rescue operation was completed after 10 hours.
From The News of Pakistan.
The operation to rescue the picnickers stranded in the Patriata chairlift, Murree in Pakistaan, has been completed after the area's main attraction broke down on Saturday.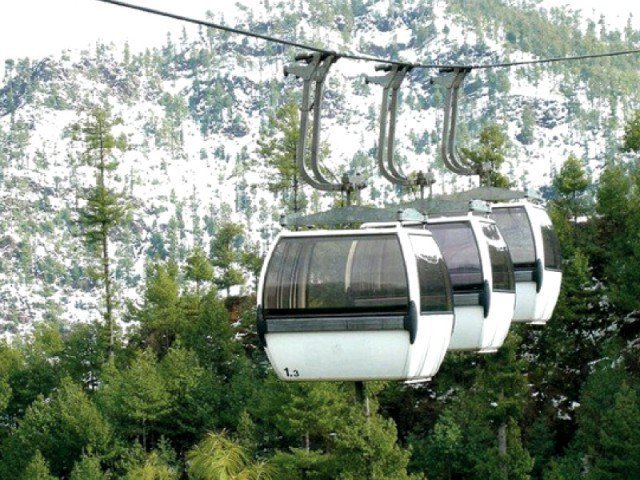 "All 90 tourists stuck in the cable cars have been rescued to safety and all of them are safe and sound," said Patriata cable car manager Mohsin Fazal, while talking to Geo News. "Whole cable car system will be checked before it is allowed to resume operation. The cable car operation will remain on hold while the chairlift will remain operational."
As many as 90 people remained marooned in the air for 10 hours.
The cable car manager said help was sought from the district administration, Rescue 1122, the Civil Defence and the Pakistan Army.
DC Rawalpindi Chaudhry Muhammed Ali Randhawa said there were eight to nine people in every cable and none of the rescued is injured.
"In first phase, we rescued 27 people from three cables that were easily accessible," he told, adding it was very difficult to rescue the people on board other cable cars as they were on a height in a hilly area. So, we decided to re-adjust the haul rope back on to the sheaves to set the cable cars in motion, he said. The idea worked and we managed to rescue the people, he told.
Assistant Commissioner Murree has been directed to conduct an inquiry as to why the cable car operation was allowed amid windstorm after sunset, he said. Randhawa said action will be taken against those involved in risking the lives of the people.
The Patriata and Pindi Point cable cars have been closed with immediate effect until we get clearance from the Civil Defence and Rescue 1122, he informed.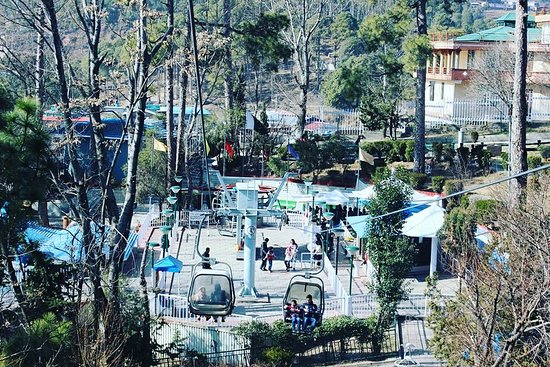 The chairlift is one of the major attractions for tourists in the hilly area of Murree. The 3.25 kilometres long facility was installed at an altitude of about 7,500 feet from the sea level and about 15 kilometres from the Murree town, starting from Ghulehrra Gali to Patriata top.
Tourists visit these scenic areas round the year however, influx enhances during the summer season especially when school-going children get their annual two-month vacations.
More information: The News
Some months ago there was an accident on the gondola in Jammu, Gulmarg. Also recently, 74 employees of Vail Mountain have been stuck at the Eagle Bahn while going up to work and had to be rescued.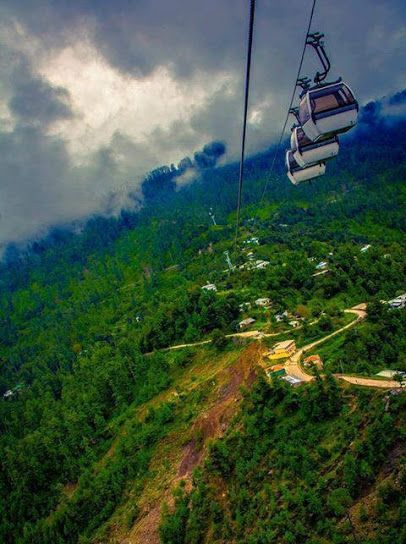 You can search for your own accommodation in the snow for your next ski holiday through our Accommodation Search tab.
The-Ski-Guru TRAVEL is a CONCIERGE service that can help you organise your bespoke ski trip to the Americas, Alps or Japan, including for those going from Britain to Europe, helping you book your Eurotunnel trip, and for all trips: lodging, lift tickets, rentals, ski school, and all you need for an excellent vacation. Go to https://www.the-ski-guru.com/travel and upload your information – this page will be updated soon with more travel ideas. Check our amazing Ski Safari in the Dolomites , stay at the San Lorenzo Lodge White Deer in the Val Pusteria of Sudtirol, in the Hotel Petrus in Riscone, for skiing Kronplatz, or check our offer to Obergurgl-Hochgurgl and Sölden to ski with your family. Maybe you want to come on my group to ski with other like-minded skiers in Courmayeur in January 2020, staying at the Gran Baita hotel?
You can start thinking about your trip, by reading the articles on the Planning your Ski Trip tab.  Or how to pack for your family ski trip.  If taking your furry friend abroad to the continent, read about the new Pet Travel Scheme update from DEFRA. Self-drive skiers also need to plan for Brexit. Check out our tips for driving to the mountains.  If flying and renting a car in Europe, beware of the extra charges they will pass to you if you want winter tyres, snow chains or ski racks. If driving, check the winter tyres news for Europe and North America. You can see how our last family ski holiday was not as expected, even though one plans it to be a success, but how we could do the most of it. If you want to get better before getting to your next ski holiday, here is a quick guide to indoor skiing and dry slopes in the UK.
Featured Image: The Patriata chairlift rescue operation was completed after 10 hours. Muree, Pakistan. 
Please follow and like us: