What is the situation in Trentino-Alto Adige and Belluno: Gales and tide surges wreak havoc in all of Italy, killing at least 10.
Gales and tide surges wreak havoc in Italy, killing at least 10. After two days of severe weather that has caused historic flooding, at least 10 people are dead in Italy nationwide.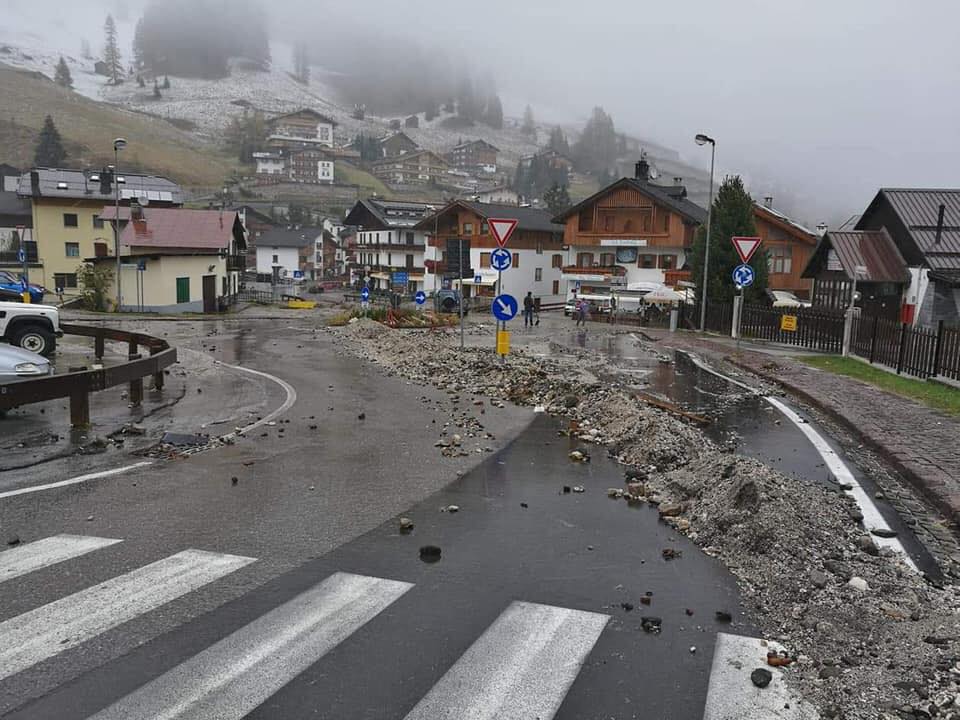 Italy has seen gales that sent trees crashing into cars, water surges have destroyed a port and high tides in Venice have flooded the San Marco Basilica.
There were dozens injured by the weather conditions.
But in the mountains, on Monday a body of a woman was found in Val di Sole,  and the body of a fisherman was found by firefighters in Lake Levico in Trentino, and a volunteer firefighter was hit by a falling tree during an operation at San Martino in Badia, in Alto Adige. The fisherman found in Lake Levico is likely to have been blown into the lake by the winds.   Falling trees was the cause of many of the deaths and of major disruption.
La Repubblica stated that "In 48 hours there have been over 7,000 interventions" by firefighters at a national level, many of them for removal of fallen trees, it reported.
Some mudslides isolated parts of the country and several rivers saw record levels and potential floods. In the northeast of Italy, snowstorms trapped tourists at resorts. At higher elevations as Stelvio pass near the border with Switzerland, 180 people remained cut out after a heavy snowfall blocked the alpine pass, ANSA reports.
Continue reading "Gales and tide surges wreak havoc in all of Italy, killing at least 10. What is the situation in Trentino-Alto Adige and Belluno"