A fire destroys Chamonix cable car in the Grands Montets ski area, but the area will open for the winter.
Compagnie du Mont Blanc press release- In the early afternoon of Tuesday 11th September, a fire broke out during work to repair the roofing of the upper station of the 1st cable-car between Argentière & Lognan (Les Grands Montets ski area). This work was entrusted to a specialist sub-contractor.
The fire spread almost instantaneously throughout all the buildings of the arrival station, creating severe damage to the infrastructures of the two cable-cars.

Of the eight cables which equip the two sections of the cable-car, five gave way as a result of the heat generated by the fire causing one cabin at the top of the Grands Montets to plunge onto the glacier below, the second cabin being immobilized on its bearer cables.
As far as the lower section between Argentière & Lognan is concerned, one cabin is retained by its bearer cable & the other by the tractor cable.
Thankfully, there are no victims.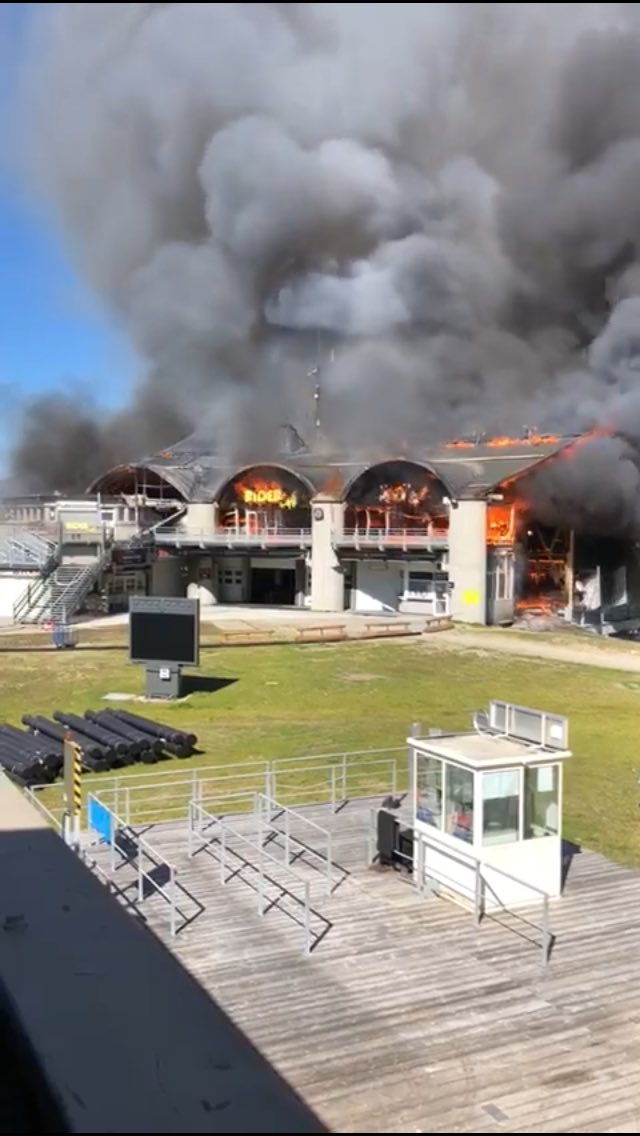 The investigations will continue during the coming days before the reconstruction work may begin, work which will take a goodly number of months.
To face up to this new ordeal, the teams at the Grands Montets with the backing of all the staff of the Compagnie du Mont-Blanc, will make every effort to permit visitors & partners to access the two cables car of the Grands Montets ski area as soon as possible.
Despite being deprived of its two cable-cars, the Grands Montets ski area will be open for the winter season with access via the Plan Joran gondola, ski on the Lognan plateau with the new chair-lift giving access to the new beginners' zone as well as all the trails accessible from the Bochard gondola & the Herse & Retour Pendant chair-lifts.


Naturally, you will be kept up to date as the situation develops.
Compagnie du Mont-Blanc
The Aiguille du Midi lift top section, from Plan de l'Aiguille to the Midi was closed in May for repairs before reopening for the summer. But it will be closed to the public through this autumn in order to change its cable and will be reopening in December. The bottom lift to the Plan de l'Aiguille will remain open.
This is on top of the Panoramic Mont Blanc lift closure due to cable damage during the January 2018 strong storms.
To keep on reading Ski News at your Fingertips, keep on visiting The-Ski-Guru, subscribe to our newsletter and follow us on Social media through our hashtags #skinewsatyourfingertips and #theskiguru.
Featured image: Les Grands Montets fire seen from Argentière. 
Please follow and like us: