Your shopping guide to mountain hiking apparel and equipment
Now is the time to start dreaming of the great outdoors. Travel will not be as usual for the time being, but we still can get out. Trends are showing that people will prefer staycations or driving rather than flying. You can drive from home for your holidays. We can use this time to prepare our kit for this trip. This made me think of putting together a shopping list for your next hiking trip. Here it is:
This article may contain affiliate/compensated links. For full information, please see our disclaimer here.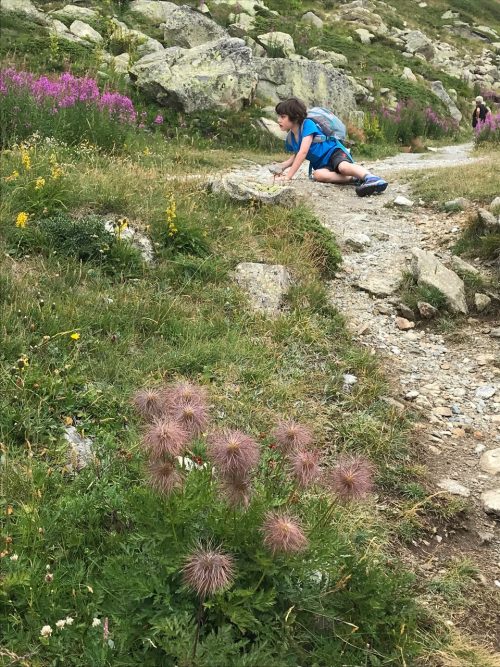 Hiking shoes:
You need shoes to be comfortable. The shoes have a denser footbed and a harder tip than normal shoes to avoid hurting your toes. Shoes need to hug your feet well and leave space for your toes to wiggle. I have bought some low ankle hiking shoes but realised afterwards that a higher boot is better. I have weak ankles that tend to twist a lot, and the high ankle boot avoids me doing that. Here are my suggestion for hiking boots for male, women and kids:
Hiking shoes
Hiking socks:
You want to have a good pair of socks when going hiking. Do not go hiking with some socks with holes- your feet will be sorry for it! I like merino socks, they are a bit more expensive but worth it in any climate. Merino is a great fabric that is very soft and lightweight, wickers moisture fast and keep your feet dry. Merino keeps you warm in winter and cool in summer and is breathable and antimicrobial. This allows your feet odours to be at bay. Here are my suggestion of hiking socks.
Hiking socks – Hiking Mountain Apparel and Equipment.
Hiking pants:
Pants need to be lightweight, breathable and of a quick-drying material. This prevents you staying wet if you cross a stream or get drench after a shower. You have the options of pants with zip that can convert into shorts. I prefer pants if walking through a wood with high grass, as you never know what you might encounter. Depending the climate, it might be snakes, ticks and all kind of bugs. You don't want your hike to ruin your day because of this! I have learnt my lesson of long pants when growing up in Argentina and going horseback riding. When you go to ranches, you see the 'gauchos' always with what we call 'bombachas de campo'. These are some sort of pantaloon that is wider at the tights and skinnier by the ankle. They allow freedom of movement when mounting horses. Plus they avoid anything creeping from the ankle up. When horseback riding, sometimes you go through tall grass. Thistles could catch and prickle your skin. This is the same concept with hiking pants, you don't want your skin exposed!
Hiking pants:
Hiking Mountain Apparel and Equipment.
Hiking shorts
Sometimes it is too hot for pants and you will walk in rocky paths, with the absence of long grass. Shorts would be a great option for those hot days. On top, while you hike you can gain a tan! The same principle applies here: to be of a light material that dries fast and wickers moisture out.
Hiking shorts:
Hiking Mountain Apparel and Equipment.
Hiking tops
If you can afford purchasing Merino, go for it! You will not stink to the rest of the group! If not get any light material that wicks moisture out and dries fast if wet!
Hiking tops:
Hiking Mountain Apparel and Equipment.
Hiking fleece
It is good to take one, at least in your backpack, as you never know how weather will pan out. I like having some light fleeces. They dry if they get wet very fast.
Hiking fleeces: 
Hiking Mountain Apparel and Equipment.
Hiking Jackets
Always take a light raincoat. You can fold it into a small pouch and take it out if it rains. Some new materials are pretty good and allow moisture to evaporate.
Hiking Jackets:
Hiking Mountain Apparel and Equipment.
Water bottle/carrier
Always carry some water for everyone. If you are going with kids, make them carry water and snacks in a small backpack. I used to have a camelback, that was useful while skiing or hiking. It is a small backpack with a pouch of water inside and a pipe for you to sip when needed. Lots of people love it and I loved the idea and used them a lot. I only find the water has taste and nowadays I prefer to have my own water bottle. There are some nice stainless steel bottles in the market. Beware if they fall, they do squash, and even I had one that got perforated! So you need to handle with care.
Water bottle and water carriers: 
Hiking Mountain Apparel and Equipment.
Hiking Hats
Don't forget your hat! For those hot weather days, it can save you. Also, I like to have a hat or cap that I used under the hood of my jacket if it rains. I cannot stand the water on my face, so that helps! It can keep you cool and save you from sunstroke! Look for models with a high UPF.
Hiking Hats:
Hiking Mountain Apparel and Equipment.
Backpacks
You measure backpack sizes in litres. A 30L backpack should be good for a day hike. Check that it is water resistant. For kids expect a backpack of around 11 to 20 L, depending their age. My kids are now 10 and 11 years' old and they can carry my regular backpack, but theirs is a tad smaller.
Backpacks:
Hiking Mountain Apparel and Equipment.
This one is great as it has included a hydration pack!
Young Kid's backpack carrier
This is great to have if hiking with a young kid. These backpacks have storage space and a frame where you can put your kid in your back – like a sling. It is great for your young child if getting tired. We used one for going to Cornwall with my eldest when he was a bit older than 1 year old. He could walk, but we would have gone nowhere without it. Plus, we were going near some deep descents and it was safer to have our kid strapped to my husband while walking.
Young kid's carrier:
Hiking Mountain Apparel and Equipment.
Hiking Poles
I love my hiking poles. I tend to go Nordic walking and skiing, so I have all kind of poles. Trekking poles give you more stability than Nordic ones while negotiating the terrain. The Nordic poles help to exercise your upper body and push your body forward. The grip of the Nordic poles can be like a glove that you can detach; where the trekking pole has a normal strap. You use your trekking pole straighter to the ground, as you are trying to put your body weight to it. Many hiking poles are adjustable, to adjust to different terrains. For example, I like my trekking poles longer if going downhill and shorter if going uphill. Sometimes I loosen my straps when going downhill, or take my hands off the straps. Like this, pressure does not mount on my wrists. Poles are of alluminium but you have more high-end ones of carbon fiber. When using a hiking pole, you want your arm to be in an angle of 90 degrees when the tip is touching the ground. This is for a good body posture. Poles can come with a rubber tip and a casket for deeper surfaces (if walking for example on snow). You can take the rubber tip off when you are away from the pavement, and a spike can grip the surface better.
Hiking Poles:
Hiking Mountain Apparel and Equipment.
Mosquito repellent spray and bracelets.
If you are a person that suffers from mosquito bites, you should take mosquito repellent with you. I have bought recently some mosquito repellent bracelets. You use them and then put them back in their resealable bag to impregnate them in the bag's smell. You can use it on and on. You smell like a citronella candle, but if that makes mosquitos stay at bay, fine by me!
Mosquito repellent bracelet and spray
Tick guard repellent
If going to the mountains, check if there are ticks around. Tick guard repellents are not expensive and worth taking with you to use on your hikes.
Tick guard repellent
Going hiking with your dog
If going out with your dog, you have to cater for him. Going to the Alps, I want to be sure my dog has a flea and tick collar for protection. I am also taking with me a ticks removal tweezers to have should I need it.
Anti ticks dog collar
Ticks removal tweezer
Water bottle for your pooch.
Remember that your dog might be thirsty, so taking a water bottle for a dog is not a bad idea. I have bought one last year before our summer holidays which is great! We were wondering in Paris for some days and it was super hot. Thhis really saved us! I like the bottle design, and it is great to serve water to your dog, and also to put it back in the recipient if he does not drink it all! Take also some treats for your dog, he will be thankful! 
Water bootle for dogs:
Hiking Mountain Apparel and Equipment.
Now you are ready to get outdoors and enjoy the mountain crisp air! Go and enjoy your time out for me!
You can search for your own accommodation in the snow for your next ski holiday through our Accommodation Search tab. Or if looking to stay in the heart of the Mont Blanc Valley in the Aosta Valley, check Il Coure della Valdigne review here. This is our own family home in the mountains, that I am renting out when not using, you can always write me a private message if interested to info@the-ski-guru.com
You can book directly through Airbnb  through this link
If you want to take your family skiing and you don't know where to start, read here. And search for your ski transfers from all airports to the Mountains here. And for those that are like me, that are lazy to cook, you can get your food, even gourmet mountain food delivered to your home with Huski.
If renting equipment (skis or snowboards)  check our agreement with Skiset– you can get up to 50% off ski or snowboard rental rates. I have been using them for years every year when I go to America  and Europe and they are great!
You can start thinking about your trip, by reading the articles on the Planning your Ski Trip tab.  Or how to pack for your family ski trip.  If taking your furry friend abroad to the continent, read about the new Pet Travel Scheme update from DEFRA. Self-drive skiers also need to plan for Brexit. Check out our tips for driving to the mountains.  If flying and renting a car in Europe, beware of the extra charges they will pass to you if you want winter tyres, snow chains or ski racks. If driving, check the winter tyres news for Europe and North America. You can see how our last family ski holiday was not as expected, even though one plans it to be a success, but how we could do the most of it. If you want to get better before getting to your next ski holiday, here is a quick guide to indoor skiing and dry slopes in the UK. You can also read our week in the mountains during our summer holidays in Courmayeur.
Featured Image: The family by Lago Chamolé in Pila, Aosta Valley. Your shopping guide to mountain hiking apparel and equipment.
Please follow and like us: