3 Zinnen will continue with its plan to install the Helmjet Sexten 10-seater cable car.
3 Zinnen Helmjet Sexten – 3 Zinnen Hotels, where to stay in 3 Zinnen, 3 Zinnen Restaurants,  on-mountain restaurants in 3 Zinnen and where to eat in Sesto and the villages.
This article may contain affiliate/compensated links. For full information, please see our disclaimer here.
3 Zinnen (Tre Cime) ski resort is going ahead with the plan of replacing its old 40-year-old gondola which connected the village of Sesto/Sexten with the ski mountain of Monte Elmo/Helm, with the new premium 10-seater gondola called Helmjet Sexten.
The new gondola will be a premium upgrade for the 3 Zinnen ski resort in the Dolomites, especially because longer waiting lines in the peak season can now be avoided, due to its capacity to bring around 3.000 people at the top per hour.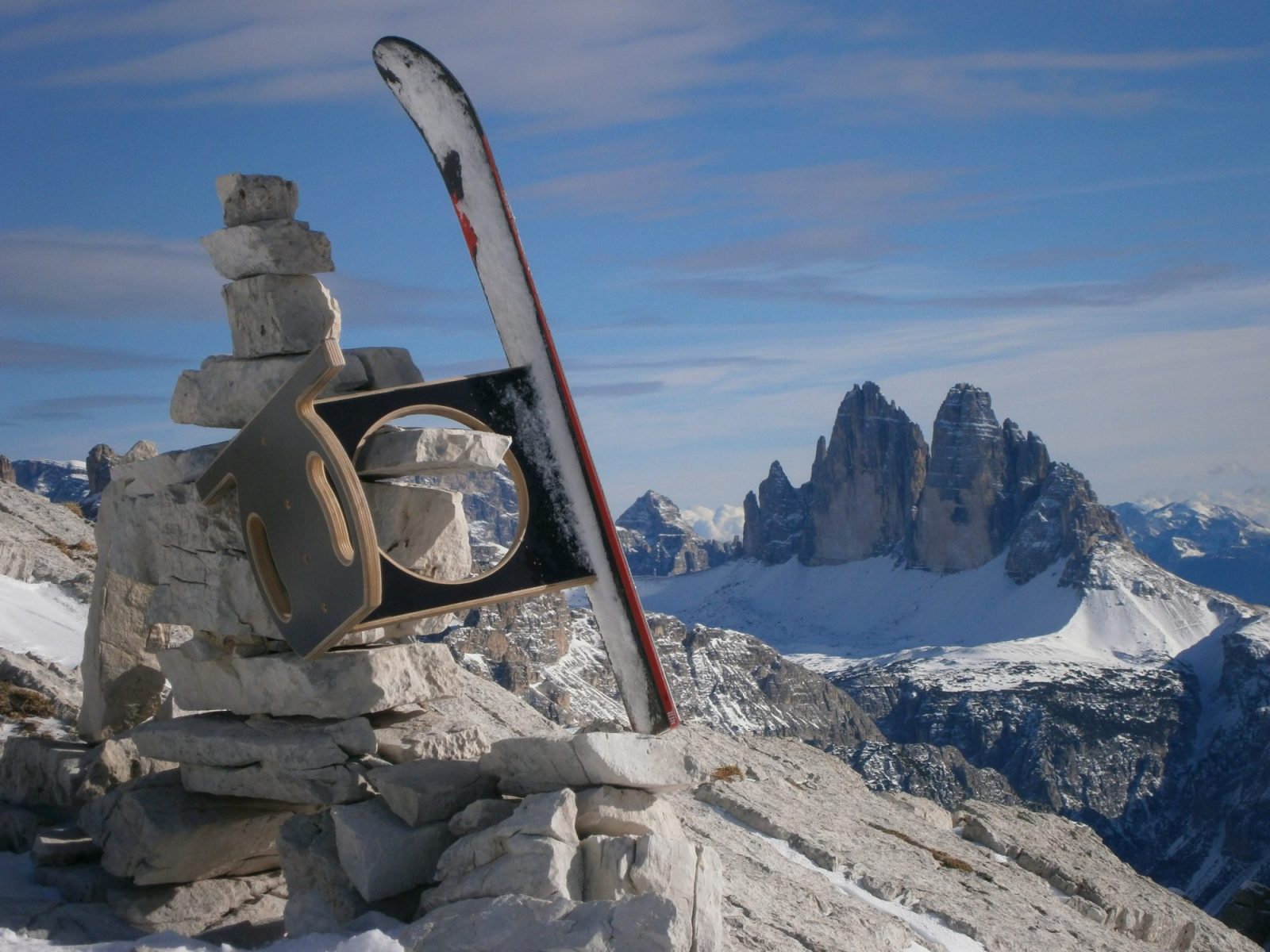 Mark Winkler, CEO of 3 Zinnen Ski Resort Dolomites said:
"Every new lift we build is special to me. But the "HELMJET SEXTEN" is a passion project: we have all been waiting for it for many years. In a way, it is the jewel in the crown of the 3 Zinnen Dolomites sports and mountain destination—the last piece in the jigsaw puzzle of investments we made over the course of the past years. We are giving our main entrance in Sesto a massive upgrade: the state-of-the-art facilities will offer our guests much greater comfort while reducing the rush and waiting times of the old system. Personally, I cannot wait to sit in the new 'Symphony' premium gondola for the first time and take in the views of the Sesto Sundial." 
Completing the puzzle of the resort with Helmjet Sexten.
The Monte Elmo Sesto cable car was first built in February 1981. At the time, it was extremely modern. For nearly forty years, it carried skiers, hikers and families to the top of Monte Elmo daily, until this changed in 2020. This year the dated cable car is replaced by the new detachable premium 10-seater Helmjet Sexten cablecar lift.
Six years ago, the 3 Zinnen Dolomites ski resort (called at the time "Sesto Dolomites") – consisted only of only 50 km of slopes on two mountains. Today, just over half a decade, the 3 Zinnen AG has turned the area into a little gem of five interconnected mountains and 115 km of slopes, with 31 modern cable cars and chairlifts serving them. On the mountain you find family-run restaurants, ski and bike rental services and the Punka Service Centre, the most advance service facilities in the Alps.
The Punka Service Centre is located in what used to be an old barn, by the new Versciaco Train Station and it offers visitors ski pass sales, ski school, rentals, ski storage, shop, restaurant and an après- ski area.
Planning to go to 3 Zinnen.
If driving, you need to go to the NE of Italy, either from Austria through the Brenner Pass, or if coming from the West, you can cross the Mont Blanc Tunnel and drive all the way to Venice from there and then North, or from the different passes from Switzerland- like Domodossola, or driving from Lake Lugano to Lake Como, or maybe further west from the Gran San Bernardo into Aosta.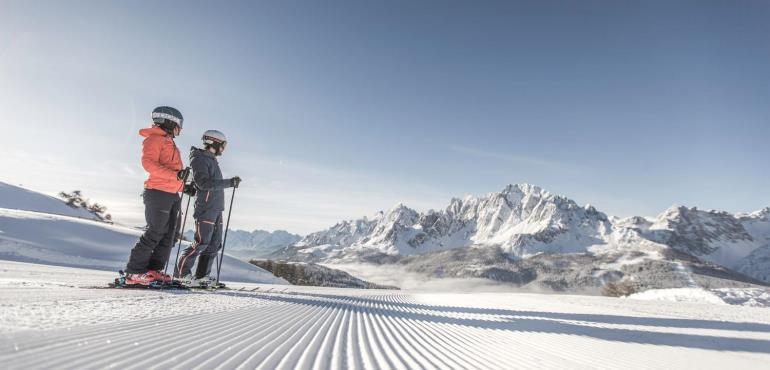 If flying, you can go to Venice, Verona (a bit further) or Innsbruck.
This is a great resort to combine with Kronplatz, as a train unites both, so you can ski in both resorts, staying at Sesto, for skiing Drei Zinnen, or at San Candido, Dobbiaco, Villabassa for skiing Kronplatz. You also are very near the jaw-dropping beautiful Lago di Braies.
As 3 Zinnen is on the Dolomiti Superski pass, you can reserve a day to go skiing the Sella Ronda (driving to Alta Badia to start), and also take a day off to visit beautiful Cortina d'Ampezzo. Just see how you choose the ski pass you purchase to include those days out. There are different options you are offered when purchasing lifts.
Where to stay in 3 Zinnen/Sesto
I would recommend the Dolomites Spa Resort Bad Moos. The hotel has a huge spa of over 2000 m2, with different saunas, swimming pools and beauty treatments. This is a ski in/ski out hotel, so you don't have to tire yourself before going to the slopes. It is located next to the Croda Rossa cablecar. Rooms have all different types and styles, from modern to traditional, so you can choose which style suites you. Staff and the owners are lovely and very helpful.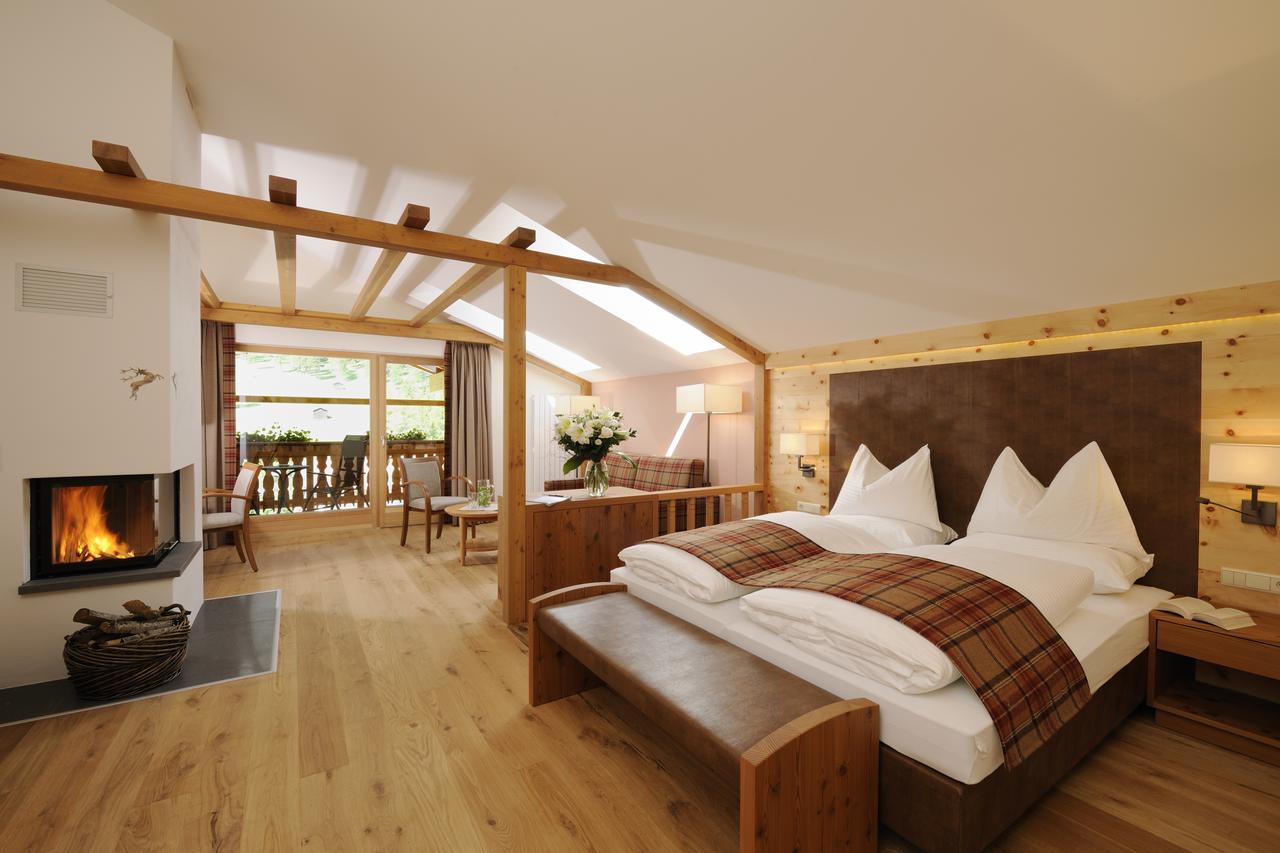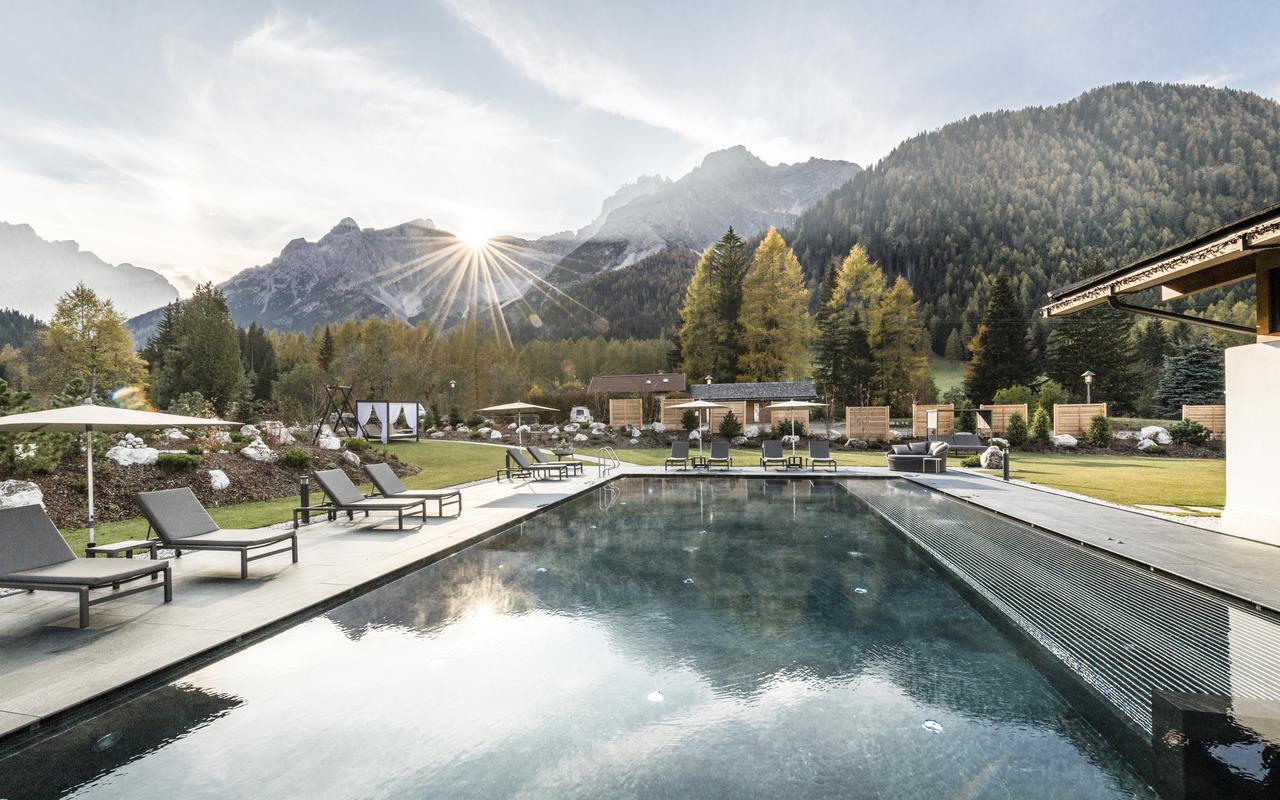 Book your stay at the Dolomites Spa Resort Bad Moos.
This hotel offers 360 panoramic views across the Sesto Dolomites, a UNESCO World Heritage site. A more traditional hotel, it has a gourmet restaurant, open air terrace and a wellness centre. The wellness includes a Finnish sauna, Turkish bath, hot tub and a relaxation area with a solarium.
It is located 350 yards away from the Coda Rossa ski lift. There is a ski free bus available.
For the summer, this hotel is located at the start of the Sesto Dolomites Natural Reserve.
Book your stay at the Hotel Tre Cime Sesto here.
Places to eat in 3 Zinnen ski resort:
Hennstoll/Pollaio at the valley stations of Signaue and Drei Zinnen: a very cozy hut with a big sun terrace and the best steaks on the slopes
Rifugio Galle Cedrone: Accessible via the chair lift Hasenköpfl, the hut has by far the best view in the whole ski area
Gröberhütte: Ideal location for families right next to the Monte Elmo valley station in Versciaco with highly recommended South Tyrolean food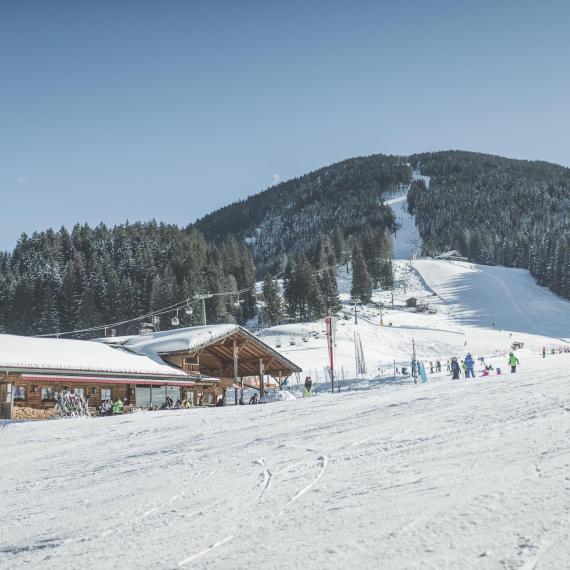 Rifugio Rudi: Located at the top station of Croda Rossa, the hut offers a nice sun terrace and alpine-Mediterranean dishes
Places to eat in the village:
Pizzeria Martina in Sesto: very friendly staff with fantastic pizza, but they do offer also some Italian and South Tyrolean dishes.
Ristorante il Leone in Sesto: delicious Italian food like risotto, seafood pasta and homemade Tiramisu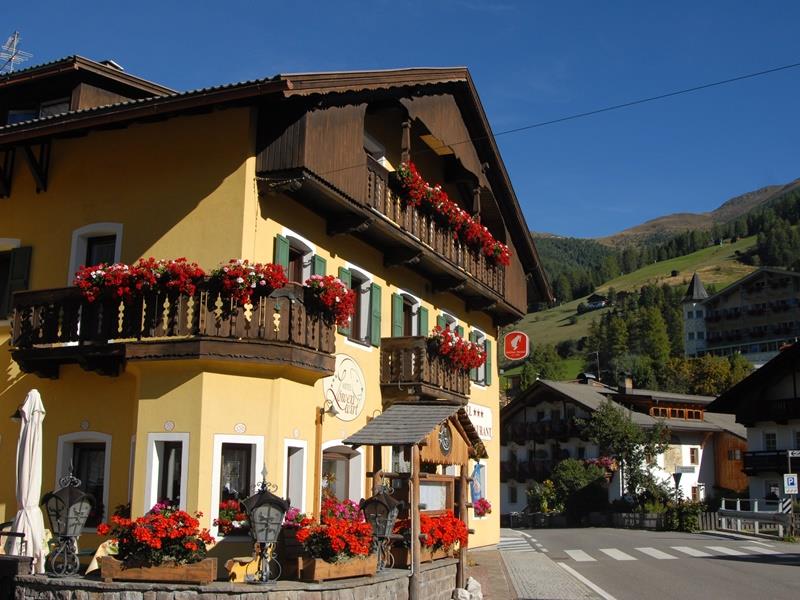 Pizzeria Hans in Dobbiaco: renewed pizzeria/restaurant with a huge choice of traditional and fancy pizza creations
In's Kupferdachl in San Candido: nice restaurant at the entrance of San Candido, with great South Tyrol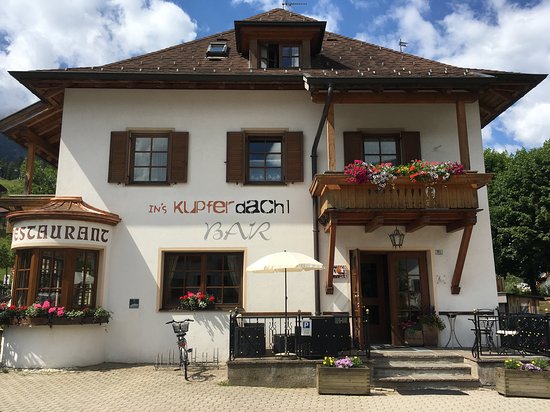 More information on the Helmjet Sexten gondola here. 
You can read how 3 Zinnen will link to Östirol for the 2021/22 ski season in this previous post.
You can read here how the Covid-19 has created a domino effect in closing all resorts early in the Northern Hemisphere this winter season. I have just posted on how the UK Ski tour operators are optimistic about ski resorts opening for the 2020-21 ski season.  You can see how the Italian 'rifugios' are planning to open this summer with measures for social distancing. 
Here is a Focus on South American Ski Resorts that might wet your appetite to dream about where to go when all this is over. And you can see also my paintings on mountains… I would not mind if you me some nice pictures to try (only try) to copy! If you want to splash your money (if you have any when we are done with Covid19), you can see which ones are the most expensive ski resorts in the USA.
You can search for your own accommodation in the snow for your next ski holiday through our Accommodation Search tab. Or if looking to stay in the heart of the Mont Blanc Valley in the Aosta Valley, check Il Coure della Valdigne review here. This is our own family home in the mountains, that I am renting out when not using, you can always write me a private message if interested to info@the-ski-guru.com
You can book directly through Airbnb  through this link
If you want to take your family skiing and you don't know where to start, read here. And search for your ski transfers from all airports to the Mountains here. And for those that are like me, that are lazy to cook, you can get your food, even gourmet mountain food delivered to your home with Huski.
If renting equipment (skis or snowboards)  check our agreement with Skiset– you can get up to 50% off ski or snowboard rental rates. I have been using them for years every year when I go to America  and Europe and they are great!
You can start thinking about your trip, by reading the articles on the Planning your Ski Trip tab.  Or how to pack for your family ski trip.  If taking your furry friend abroad to the continent, read about the new Pet Travel Scheme update from DEFRA. Self-drive skiers also need to plan for Brexit. Check out our tips for driving to the mountains.  If flying and renting a car in Europe, beware of the extra charges they will pass to you if you want winter tyres, snow chains or ski racks. If driving, check the winter tyres news for Europe and North America. You can see how our last family ski holiday was not as expected, even though one plans it to be a success, but how we could do the most of it. If you want to get better before getting to your next ski holiday, here is a quick guide to indoor skiing and dry slopes in the UK. You can also read our week in the mountains during our summer holidays in Courmayeur.
Featured Image: Helmjet Sexten. Drei Zinnen will continue with its plan to install the Helmjet Sexten 10-seater cable car.
Please follow and like us: