How can we envision ski resorts opening with social distancing for the 2020-21 ski season?
This article may contain affiliate/compensated links. For full information, please see our disclaimer here.
OK, the ski season 19-20 has been cut short, at least we have to count ourselves lucky, as we could ski in December and February as a family, and I even had a cheeky escape in January with some mum friends. We were going to go back in April, but oh well. I feel sorry for those families going only in Easter and having to miss their holiday. But with the crisis and all the people losing loved ones, having to stay at home is not so bad really.
Now, if I start thinking about next season, I don't have to book lodging, as we have our home in the Valdigne region of the Aosta Valley. But usually by now, I would have booked my Eurotunnel ticket and my hotels on the way up in Chaumont (the Ibis Styles Chaumont Centre Gare), and the Novotel or Holiday Inn in Reims for when we come back….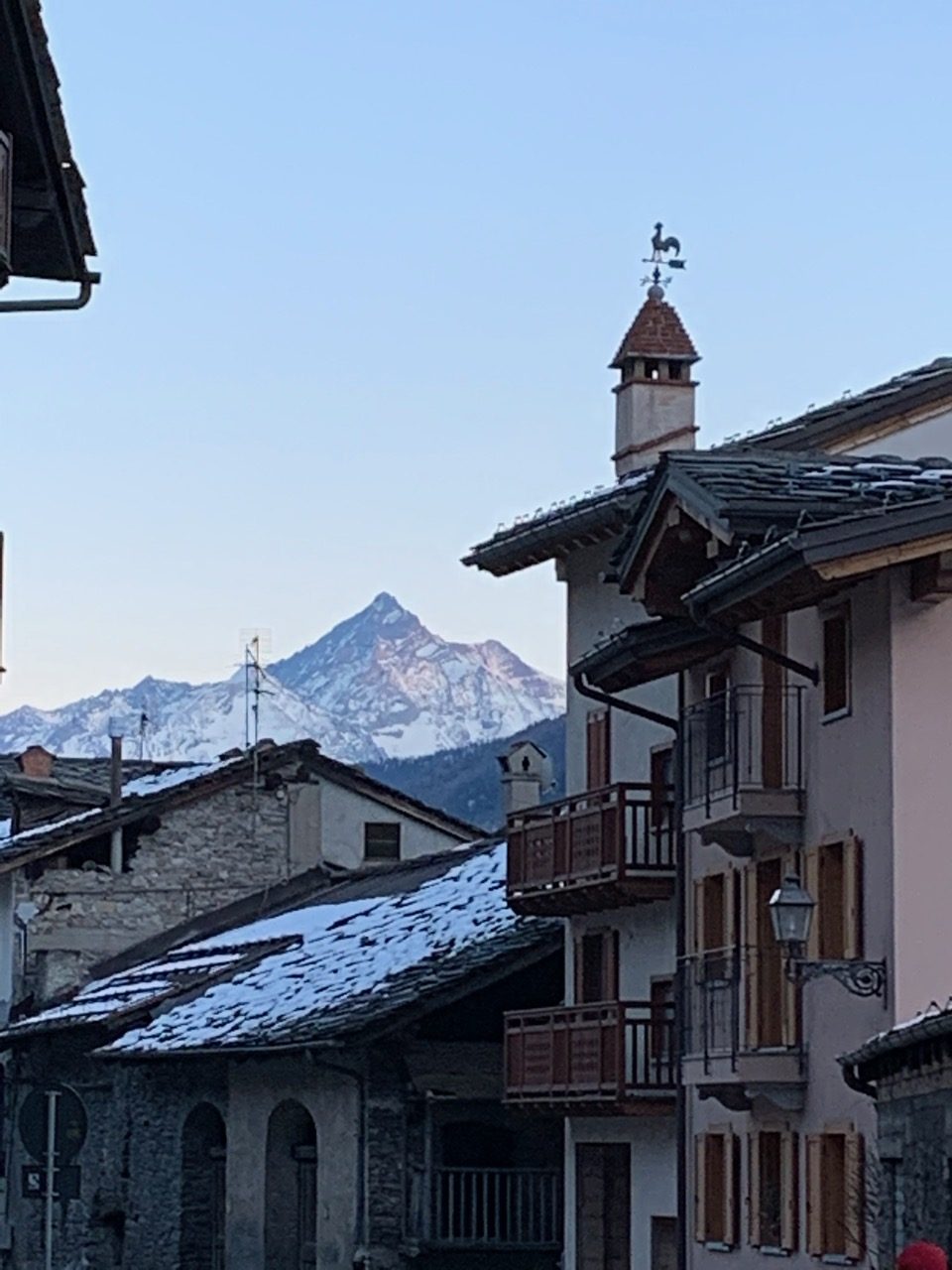 So far, I am in no hurry to do anything, we'll have time. I do have a Eurotunnel reservation for late July and the Ibis Styles in Chaumont also for July, I've figured out that the way back could be in a different place needed be; and I don't know if we in the UK are going to be allowed to be crossing the Channel by then… so it will be wait and see.
How social-distancing would work in ski resorts?
So how would ski resorts open in the winter (and summer, as they are getting ready for that now?) They are talking of a whole lot of new measures to keep their guests and employees safe.
There would be much less overcrowding for sure. And that for me would be a silver lining.
I am the kind of person that likes skiing with no people around, I think I've written this before, and as I have kids in school age, we are stuck to go on holidays when everyone is going on holidays…. I remember growing up in Argentina, we could take some time off for going skiing during August, avoiding the Winter Holidays in July and not being penalised. There you get (at least when I was growing up, many moons ago), 25 days of absenteeism per year. That means, if coming late by one minute in the morning, you got half an absenteeism. If coming late by more than 5 minutes, you missed your day- you could count that everyone was in time – not sure why they don't set this up in the UK, as I keep on seeing people coming late (including me, even I live across from the school!). Also, if then you take some holidays, that is fine, you count the days off, but, if you get ill and have to be absent and you pass the 25 days, you repeat the year …. No ifs and buts… (a well-known phrase in the UK- that I actually don't like.)
Mt Baldy in Southern California just reopened the ski season, and they are asking guests to come at different times, and only four people can go up every 10 minutes. They only have chairlifts, so that is easier. The people are asked to go alone, unless they are in a family group.
How ski lifts will be cleaned between uses?
I was talking to a lift operator this week, and she was telling me that they are planning in opening this summer and cleaning the lifts after use…the only thing is how you technically do this – just spray some Dettol on each lift after the passenger comes out? What if it is a gondola or cablecar? You have around how much, a minute since passengers come out for you, as a liftie to go in and spray Dettol everywhere and come out? I guess there will have to be at least two lifties, one to be sure people come out in one piece, and the other one focused on cleaning. And they should be having some kind of mask and protection equipment…if they stay with their ski gloves or mittens, then they need to remember not to touch their face…  These are all simple things that will need to happen and will be part of the 'new normal' until a new treatment or vaccine for Covid19 is found.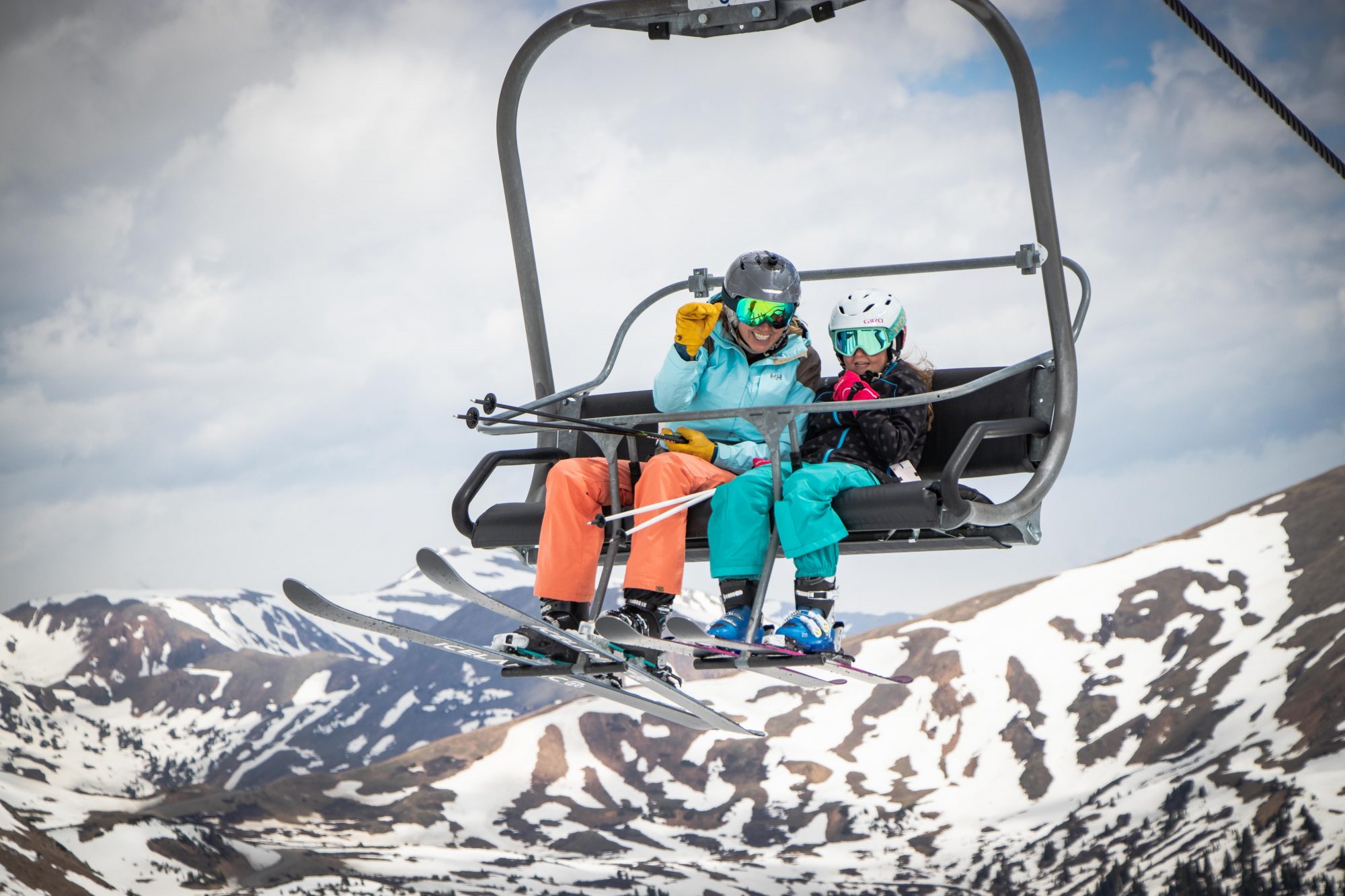 We humans learn to adapt, remember when we were told of how we needed to take shoes, and belts, and laptops and liquids and put them on the security queue at the airports. We all got used to that. This should be for one year, maybe one and a half… I guess that something will be discovered by then…
How hotels will adapt to little or no interaction?
Some hotels are already adapting and what they are saying is that the buffet breakfast is off; they are looking at ways of not having to go to do the check-in in person, replacing it with a way of doing it online and your mobile could be opening your room door. Then you will have some bags where you will need to leave your towels and linen so that the housekeeping people can come and retire them from your room without opening the door too much. Room service will not work, but some boxed meals can be retired from outside your room.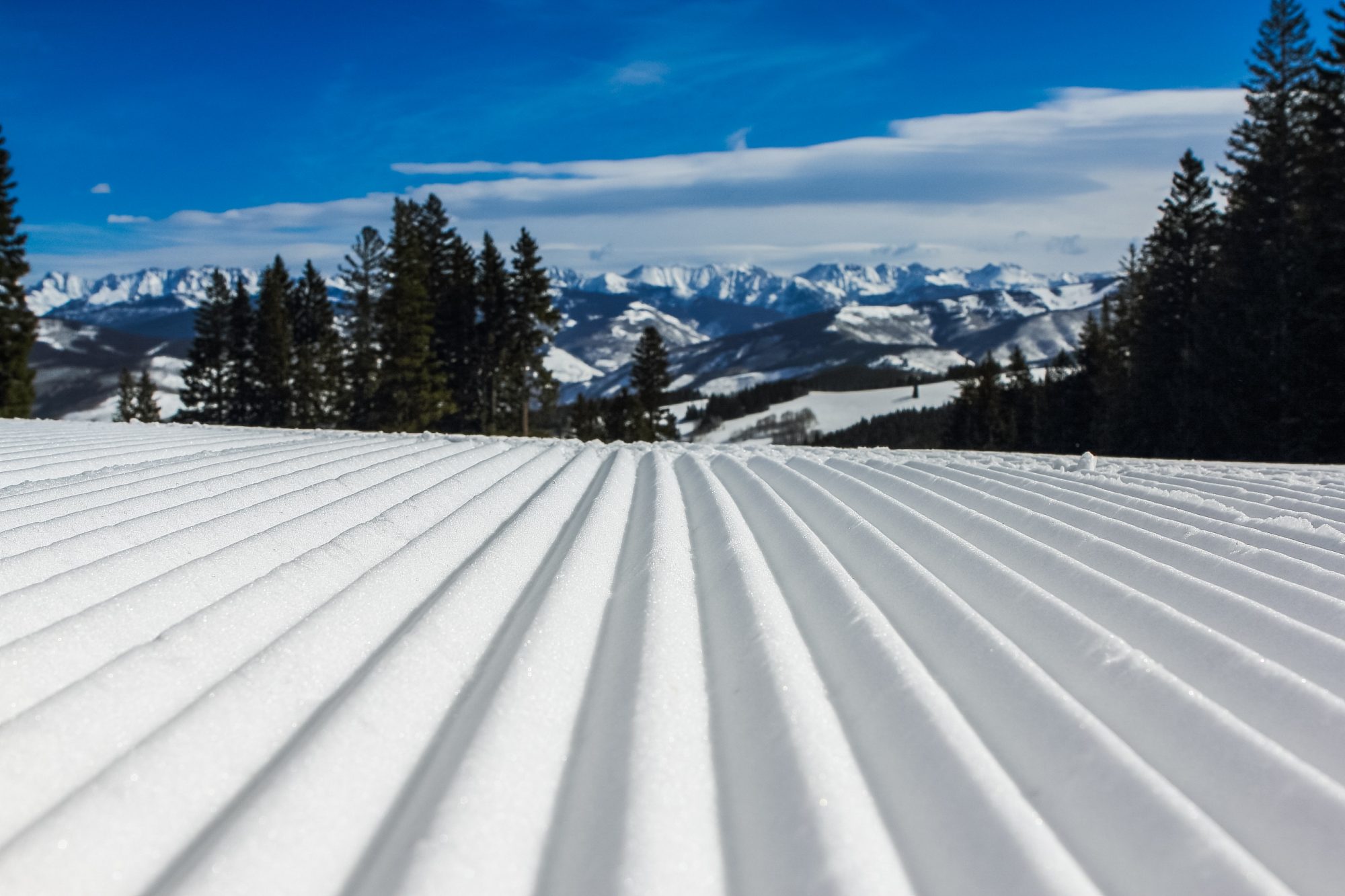 How will airports work with social distancing?
Airports are also studying the possibility that you can go somewhere outside to leave your bags (remember in Victoria Station in London, where you could leave your bags before taking the train to Gatwick?). This is so then you can have your check-in online and go straight to a place where just going by they can scan all what you have so you don't have to be stuck in lines. You would be let to go where there is more place to sit down and you are away from others, with some entertainment and shopping to be done… cannot imagine it yet on my brain. This I've read it on a mailing of Phocuswright I believe.
The case for self-driving to the ski resorts.
People will be self-driving more at first. From Britain, the Eurotunnel is the best option- as it is only 30' to cross and you don't really need to get off your car- only if you need to use the bathroom, which I would not recommend as they are not the nicest thing!
I've seen a video of people in China, how they have marked areas to wait for an elevator, on the elevator only one person can come up, and there are tissues to pick up to touch the button and then to throw in a bin before you leave it.
Resorts are talking of upping the presence of hand gel all over the place, also of giving as present some snoods (what I call a Buff, even that is a brand or neckties) when checking in.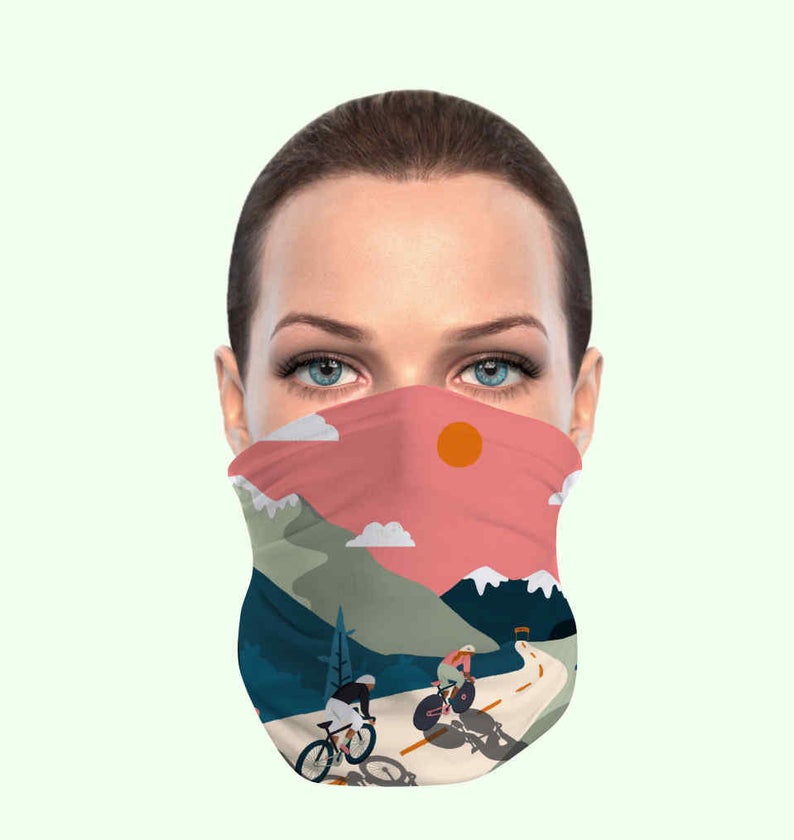 The case for self-catering at a ski resort.
Maybe people will choose staying in self-catered apartments, where they can cook their meals. Many apartments have the self-checking option, where they are left with a key on a locker by the entrance. I have thought of that before for mine, but then thought no, as I want to have my host checking who is coming… but I can see that this works well.
Then you can get those services that take you frozen food delivered to your home, such as Huski… that could thrive this coming winter. Or, how I remember condominiums in Aspen (and I am sure in lots of places they do the same, but I know from there as I used to work ages ago for Aspen Ski Co.), accept a shopping list from the guest and filled up the condominium fridge prior to the guest coming.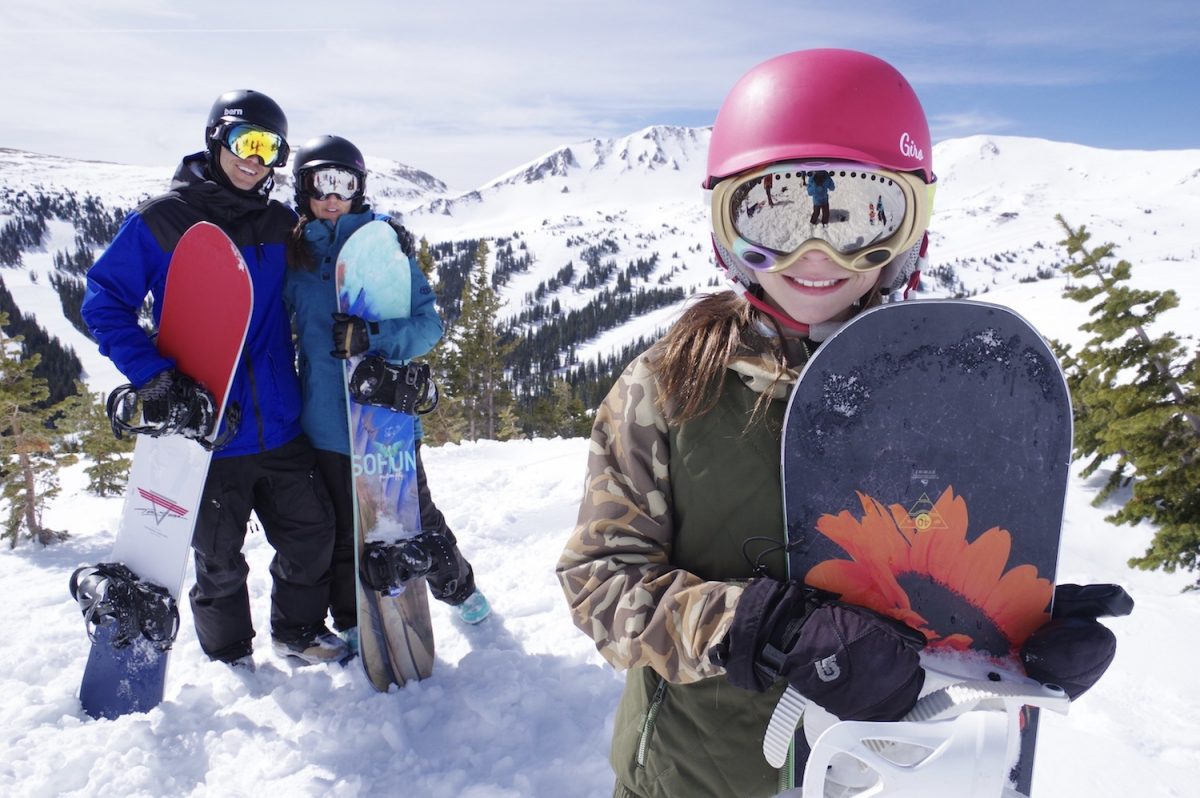 Some problems that might arise with these plans.
If you drive to a parking lot to go skiing, the idea is that you go from the parking lot straight to your lift in your assigned time slot, so you don't have conglomeration, neither in the parking lot (if you leave some parking areas free), nor in the lift line. So, you go straight to your lift, having your own skis. The question is, ok, you go on your 10' pre-reserved time. You take your first lift, with your family, or alone if skiing solo. You reach the top, you ski down. Then you meet the people in other slot…so there I guess they will ask you to leave some distance, at least the length of your skis – I would say double now that skis are shorter than on its heyday, to wait for the next lift up. It does get tricky…
I guess this coming season it would not be the one to learn how to ski…. I think you need to think ok; the mountains are still there; we can skip one year.
Even if I don't see that is safe taking my family skiing as the social distancing is difficult, I don't mind going to the mountains and doing some more mellow activities, some winter walks, snow shoeing, Nordic skiing, etc. I am not for going to go backcountry, but that is a personal choice as I am not good and not prepared to tempt fate. I am pretty risk averse.
The idea is that people that know what they are doing go skiing and boarding, and hopefully, do not need ski patrol to go and get them off the pistes, as that would be getting the patrollers into danger.
Mountain restaurants will not open for sure, or maybe they open to take away and people can use the tables outside, leaving some space between each other.
Bathrooms might be closed or checked and cleaned often. There should be lots of soap or hand gel around, and tissues to touch all the buttons and handles, with paper baskets to throw the tissues after use. You can take your own dry soap sheets -not sure if you remember those little boxes with tiny pieces of what looks as paper, but if combined with water, is soap! An example is like this one from Amazon.
There are still lots of questions around opening in these times of Covid19. Some mountains will tentatively open this summer and start to get better in how to adapt to this new scenario.
How about the ski season starting in the Southern Hemisphere?
South America and Australia/NZ are thinking of opening now. For what I've read, Australia and New Zealand are doing better than Argentina and Chile. For starters, there are no flights into Argentina or within the different cities inside the country until 1st September. That means, no Brazilians flying in, nor the public from Buenos Aires that fly. People from Buenos Aires can drive if they want – around 10-12 hours to Las Leñas and around 20 to Bariloche for example. Or these areas will open to the local residents. For Chilean areas, it is easier, Valle Nevado is just outside Santiago and Portillo is not much further. Corralco and Pucón and Chillán are further down so they might receive people living more towards the south of Chile.
What is yet to be seen, is if the lift companies can feasibly open and operate their lifts and the extra cleaning and safeguarding with so little clientele. I guess we will have to wait and see what happens! Maybe we have to start planning for the 2021-22 ski season…
You can read here how the Covid-19 has created a domino effect in closing all resorts early in the Northern Hemisphere this winter season. I have just posted on how the UK Ski tour operators are optimistic about ski resorts opening for the 2020-21 ski season.  You can see how the Italian 'rifugios' are planning to open this summer with measures for social distancing. 
Here is a Focus on South American Ski Resorts that might wet your appetite to dream about where to go when all this is over. And you can see also my paintings on mountains… I would not mind if you me some nice pictures to try (only try) to copy! If you want to splash your money (if you have any when we are done with Covid19), you can see which ones are the most expensive ski resorts in the USA.
You can search for your own accommodation in the snow for your next ski holiday through our Accommodation Search tab. Or if looking to stay in the heart of the Mont Blanc Valley in the Aosta Valley, check Il Coure della Valdigne review here. This is our own family home in the mountains, that I am renting out when not using, you can always write me a private message if interested to info@the-ski-guru.com
You can book directly through Airbnb  through this link
If you want to take your family skiing and you don't know where to start, read here. And search for your ski transfers from all airports to the Mountains here. And for those that are like me, that are lazy to cook, you can get your food, even gourmet mountain food delivered to your home with Huski.
If renting equipment (skis or snowboards)  check our agreement with Skiset– you can get up to 50% off ski or snowboard rental rates. I have been using them for years every year when I go to America  and Europe and they are great!
You can start thinking about your trip, by reading the articles on the Planning your Ski Trip tab.  Or how to pack for your family ski trip.  If taking your furry friend abroad to the continent, read about the new Pet Travel Scheme update from DEFRA. Self-drive skiers also need to plan for Brexit. Check out our tips for driving to the mountains.  If flying and renting a car in Europe, beware of the extra charges they will pass to you if you want winter tyres, snow chains or ski racks. If driving, check the winter tyres news for Europe and North America. You can see how our last family ski holiday was not as expected, even though one plans it to be a success, but how we could do the most of it. If you want to get better before getting to your next ski holiday, here is a quick guide to indoor skiing and dry slopes in the UK. You can also read our week in the mountains during our summer holidays in Courmayeur.
Featured Image: Beaver Mountain. Photo by Indy Pass. How can we envision ski resorts opening with social distancing for the 2020-21 ski season?
Please follow and like us: