Vail Resorts, Inc. (NYSE: MTN) today announced that the Company has closed on its acquisition of Stevens Pass Resort in Washington from Ski Resort Holdings, LLC, an affiliate of Oz Real Estate. The final purchase price, after adjustments for certain agreed-upon terms, was $64 million. Less than 85 miles from Seattle and renowned for its plentiful snowfall, the resort sits on the crest of the Cascade Range within two national forests – the Mt. Baker-Snoqualmie National Forest on the west side, and the Wenatchee National Forest on the east.
The 2018-19 Epic Pass, Epic Local Pass, Epic Australia Pass, and Military Epic Pass now include unlimited and unrestricted access to Stevens Pass; the Epic 7 Day and Epic 4 Day Passes now offer seven and four unrestricted days respectively. Additionally, Whistler Blackcomb's 5 Day and 10 Day EDGE Cards, which are available to residents of Washington State and Canada, allow pass holders to use two of five, or three of 10 days at Stevens Pass or any other Vail Resorts' owned and operated ski resorts.
"We are thrilled to officially welcome Stevens Pass to our family of world-class resorts and to offer pass holders another exceptional, unique experience in North America's Pacific Northwest," said Kirsten Lynch, chief marketing officer of Vail Resorts.
Today's acquisition closure on Stevens Pass is the first of two acquisitions announced in June 2018 to be finalized. In the second, separate transaction, which is expected to close later this summer, Vail Resorts announced an agreement to purchase Triple Peaks, LLC, the parent company of Okemo Mountain Resort in Vermont, Mount Sunapee Resort in New Hampshire, and Crested Butte Mountain Resort in Colorado. After the two transactions close, Vail Resorts plans to invest $35 million over the next two years across the four resorts to continue to elevate the guest experience.
Monday, Sept. 3, 2018 is the final day to secure the lowest guaranteed price for Epic Pass and EDGE Card products. For additional information or to purchase season passes, visit www.epicpass.com.
2018-19 season pass options for Stevens Pass skiers and snowboarders: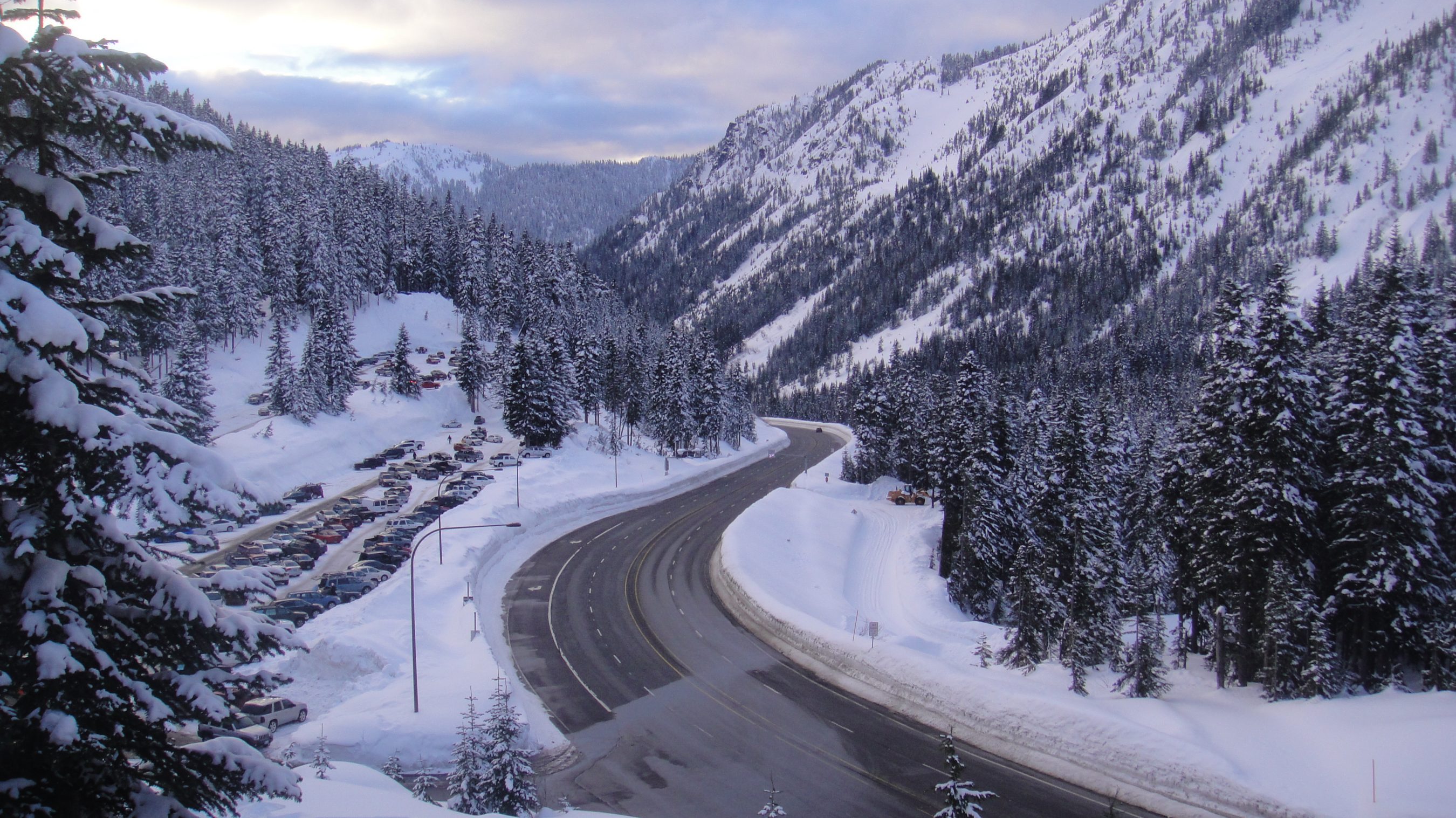 Stevens Pass in Washington State. Bought by Vail Resorts and now available on your EPIC Pass.
Vail Resorts will continue to honor previously sold 2018-19 season pass products for Stevens Pass. Pending the acquisition close of Triple Peaks, LLC, Vail Resorts will continue to honor previously sold 2018-19 season pass products for Okemo, Mount Sunapee and Crested Butte.
*Resort access and benefits at Okemo, Crested Butte and Mount Sunapee are pending closure of the transaction to acquire Triple Peaks, LLC.  
Read the last news on the Epic Pass we've covered here: Telluride joins the EPIC Pass, Crested Butte, Okemo and Mount Sunapee became EPIC, how last season the EPIC pass became 10 years old, how Vail Resorts introduced EMMA, the EPIC Mountain Assitant, and when it was firstly announced that Vail Resorts was getting Crested Butte, Okemo, Mount Sunapee and then Stevens Pass in a separate negotiation. 
To keep on reading Ski News at your Fingertips, keep on visiting The-Ski-Guru, subscribe to our newsletter and follow us on Social media through our hashtags #skinewsatyourfingertips and #theskiguru.
The Ski Guru has launched a new Consulting Service and a Media Agency for snow/winter marketing platforms. And if planning your perfect ski or summer mountain holiday, contact us to put a bespoke package for you. 
Featured Image: Cowboy Ridge at Stevens Pass, one of the areas bought by Vail Resorts in its last shopping spree. 
Please follow and like us: