Pal Arinsal will invest 3 million euros in improvements for the 2019-20 season
The Comú de la Massana will make a contribution of 1.4 million euros to EMAP (Pal-Arinsal). This amount, added to the 1.6 contributed by the same resort, will be used for snowmaking and the improvement of the pistes.
Of the 3 million that will be invested this summer, 1.6 are contributed by the EMAP company and 1.4 are contributed by Comú de La Massana.
The Andorran domain has been ending the ski season with profit for seven years, so it can carry out an investment plan, in conjunction with the contribution made by the parish of La Massana, the sole owner of the company.
The commune of La Massana gave the green light last Friday to an extraordinary loan of 1.4 million euros to be contributed to EMAP (Pal-Arinsal). According to Andorran media reports, the public company that manages the Pal Arinsal station plans to invest a total of 3 million euros this summer to make improvements for the winter season.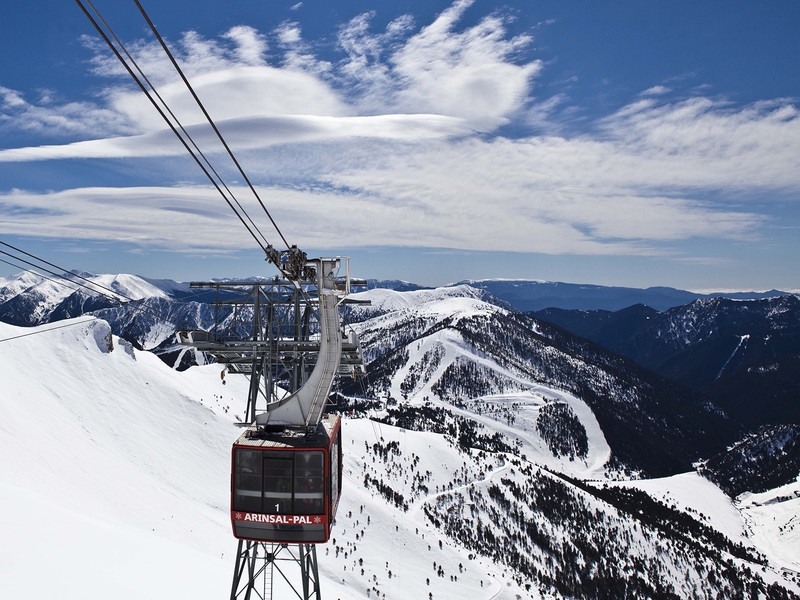 The investment will focus in widening some pistes, on the food and beverage offer and on snowmaking. There will also be investment on the resort's IT services, information systems, signalling, and management systems at the financial level. Works are expected to start in July.
For 7 seasons Pal Arinsal has generated profits every year and has the capacity to invest thanks to its own resources. Of the 3 million that will be invested this summer, 1.6 are contributed by the EMAP company and 1.4 are by Comú de La Massana , also the owner of the ski resort.
More information: Lugares de Nieve
We've covered how Pal Arinsal is a great resort for families and experts alike. Also, its Bike Park was ranked in the top 9 by Red Bull.
We've written also about how Grandvalira should be added to your bucket list. And how Ordino has left Vallnord to fully integrate with Grandvalira.
We've recently written about USD 2 million in improvements for Castle Mountain Resort and some summer works at Stevens Pass to upgrade the usage experience. Also about Park City planning to install a new lift for the 2019-20 ski season.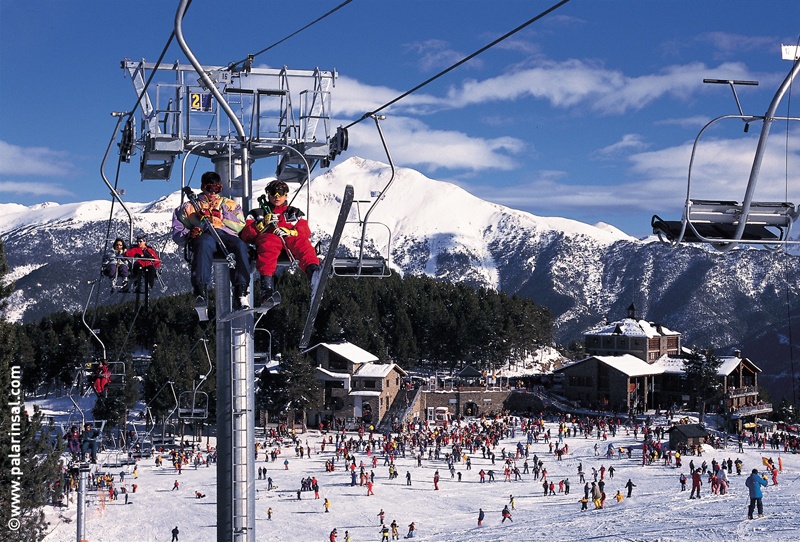 You can search for your own accommodation in the snow for your next ski holiday through our Accommodation Search tab.
The-Ski-Guru TRAVEL is a CONCIERGE service that can help you organise your bespoke ski trip to the Americas, Alps or Japan, including for those going from Britain to Europe, helping you book your Eurotunnel trip, and for all trips: lodging, lift tickets, rentals, ski school, and all you need for an excellent vacation. Go to https://www.the-ski-guru.com/travel and upload your information – this page will be updated soon with more travel ideas. Check our amazing Ski Safari in the Dolomites , stay at the San Lorenzo Lodge White Deer in the Val Pusteria of Sudtirol, in the Hotel Petrus in Riscone, for skiing Kronplatz, or check our offer to Obergurgl-Hochgurgl and Sölden to ski with your family. Maybe you want to come on my group to ski with other like-minded skiers in Courmayeur in January 2020, staying at the Gran Baita hotel?
You can start thinking about your trip, by reading the articles on the Planning your Ski Trip tab.  Or how to pack for your family ski trip.  If taking your furry friend abroad to the continent, read about the new Pet Travel Scheme update from DEFRA. Self-drive skiers also need to plan for Brexit. Check out our tips for driving to the mountains.  If flying and renting a car in Europe, beware of the extra charges they will pass to you if you want winter tyres, snow chains or ski racks. If driving, check the winter tyres news for Europe and North America. You can see how our last family ski holiday was not as expected, even though one plans it to be a success, but how we could do the most of it. If you want to get better before getting to your next ski holiday, here is a quick guide to indoor skiing and dry slopes in the UK.
We have started with a series of Gear Reviews by ski pro Chino Martinez. Read the first one on Men Skis  here. And does the snow in the Northern Hemisphere correlates with the one of the Southern Hemisphere?
Featured Image: Pal Arinsal will invest 3 million euros in improvements for the 2019-20 season. Photo: Vallnord Pal Arinsal. 
Please follow and like us: