Aspen Snowmass Announces The Meeting 14 FilmFest Screenings,   Presented by Rylo
FilmFest Screenings will take place Oct. 4-6
The Meeting 14, presented by Rylo, FilmFest will take place in Aspen Snowmass Oct. 4-6 and feature screenings of the latest outdoor and ski/snowboard film.  Films will include "Free Solo" By National Geographic, "Would You," by Jeremy Pancras Visuals, "All In," by Matchstick Productions, Zig Zag by Level 1, "We Tried," by Shredbots and "Stay Tuned," by Absinthe Films. In addition, the FilmFest will once again include the entertaining local's favorite, NEPSA awards, a short film contest centered on skiing, snowboarding and comedic acts by local and amateur filmmakers. For the second year, the NEPSA awards will include a photo contest, in which local and regional photographers can enter a piece of work that will be displayed in a gallery format prior to the NEPSA video presentation.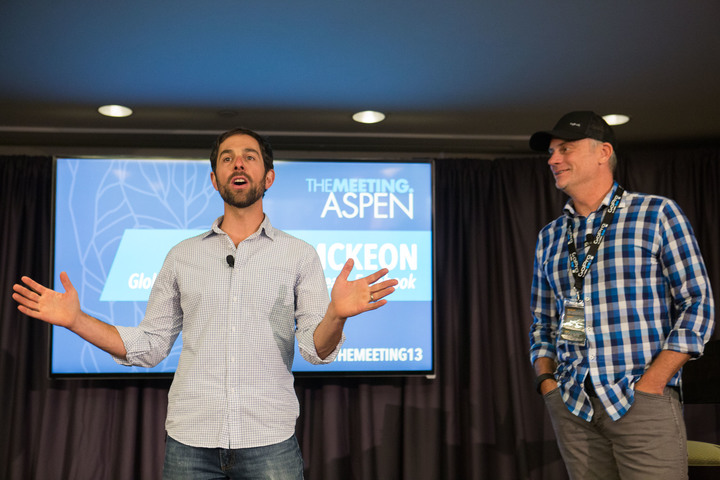 The following films will be screened at The Meeting 14, presented by Rylo. For full list of film trailers, click here.
"Free Solo" by National Geographic
From award-winning documentary filmmaker E. Chai Vasarhelyi and world-renowned photographer and mountaineer Jimmy Chin, comes FREE SOLO, a stunning, intimate and unflinching portrait of free soloist climber Alex Honnold, as he prepares to achieve his lifelong dream: climbing the face of the world's most famous rock, the 3,200ft El Capitan in Yosemite National Park, without a rope.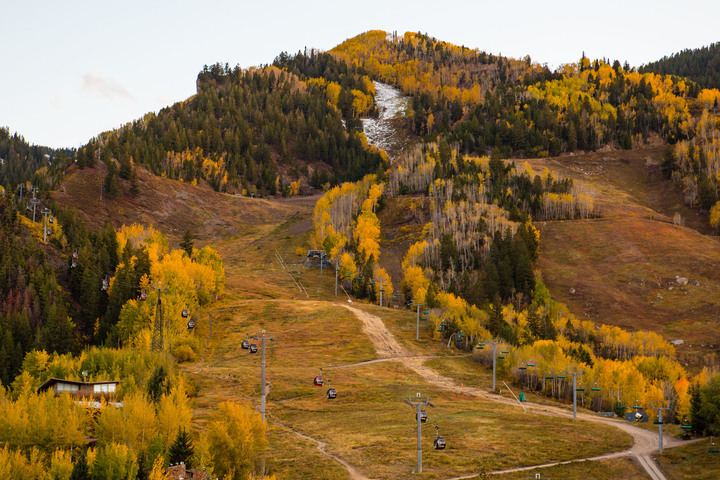 "ALL IN" by Matchstick Productions
Matchstick Productions 2018 epic ski film delivers a first of its kind experience. This concept is spearheaded by a talented group of hard-charging women who wanted to disrupt the male-dominated ski film formula. Skiing isn't exclusionary, true fun in the mountains can be shared equally by everyone. This isn't your typical "Women can shred too" film, this is a kick-ass ski film that just happens to feature as many women as men. Directed by Scott Gaffney, this film embodies the spirit of past Matchstick films with high-action ski segments, visually stunning imagery and engaging humor. Shot in exotic locations over the course of 2018, "ALL IN" will excite skiers across the globe. Follow the crew from the lift-accessed terrain of Snowbird to the dreamworlds of Japan and Alaska amplified by a soundtrack that will be on everyone's ski playlist this year. This film is light on story, high on action and full of fun loving personality. "ALL IN" is a reference to the commitment the athletes have to their sport while simultaneously alluding to the inclusionary nature of skiing.
"Zig Zag" by Level 1
Zigzag –
a pattern created using alternating course.
another word for skiing.
Following nearly two decades of ski movie pedigree, Level 1 documents a lifestyle of contradiction. Timeless ephemera. Love and money. Natural and synthetic. Powder and slush. Stagnant and innovative. Untracked and well-travelled. Consistent but not predictable. Swerving left, right and diagonal, yet never asleep at the wheel.
"We Tried" by Shredbots
Some of the world's best snowboarders attacking Canada's most hostile urban and backcountry terrain. A snowboarding short focused on style and progression in every genre of freestyle snowboarding.
"Would You" by Jeremy Pancras Visuals
Following a horrific crash at the 2017 Sosh Big Air at Annecy, 2014 Slopestyle Olympian Jeremy Pancras wasn't sure if he'd ever walk again, much less ski. Back on his feet and back on snow, Pancras has dedicated his prodigious talents and focus to documenting his fellow freeskiers as only an insider can. Featuring Aspen locals Alex Ferreira and Torin Yater-Wallace, Pancras' first feature length film, "Would You" is sure to delight the freeski faithful and inspire the new generation of park and pipe shredders.
"Stay Tuned" by Absinthe Films
After breaking my back in competition, I decided to put a project together that allowed us to show the world our way of seeing life through our passions. Small talks and fast skiing, I had the chance to create a movie with a cast of athletes from all horizons that have always inspired me.
NEPSA Film and Photography Contests
The NEPSA film contest, taking place Saturday Oct. 6, will once again return with an evening of screening short films produced by local athletes and filmmakers. After the screenings, a panel of judges will pronounce the winners. First place will receive $1,000, second place $500, third place $250 with the crowd favorite receiving a Rylo Camera. The NEPSA photo contest will feature local and regional photographers work in a gallery type format prior to the NEPSA film screening. NEPSA attendees will view the photography and then vote on the best of the evening. Categories will include Best Action Shot, Most Creative and Best Scenic, with each category being paid the following prizing–$300 for first place, $200 for second place and $100 for third place. For more information about the parameters for entering both the NEPSA film and photography contests, visit www.aspensnowmass.com/while-you-are-here/events/the-meeting-film-fest/nepsas.
For the latest updates regarding The Meeting 14 films, the schedule and to purchase tickets, visit: www.aspensnowmass.com/while-you-are-here/events/the-meeting.
Aspen Snowmass would like to thank The Meeting 14 presented by RYLO sponsors: Stance, Two Leaves and a Bud, Head, Bud Light, Helly Hansen, Smith, Red Bull, Perky Jerky, and Audi.
For more information about Aspen Snowmass, visit www.aspensnowmass.com or call (800) 525-6200. Follow Aspen Snowmass @aspensnowmass on Twitter and Instagram,and #TheMeetingAspen or at www.facebook.com/aspensnowmass.
You can read what we've written about the last campaign of Aspen – "Give a Flake"
Or check all the news of the different passes in North America in our Ski Passes News section. 
To keep on reading Ski News at your Fingertips, keep on visiting The-Ski-Guru, subscribe to our newsletter and follow us on Social media through our hashtags #skinewsatyourfingertips and #theskiguru.
The-Ski-Guru Travel can help you organise your bespoke trip – just email us to info@the-ski-guru.com or send as a message here.
Featured Image: The Maroon Bells in Aspen is the location chosen by The Meeting 14 Filmfest. Photo Vunature.com 
Please follow and like us: