A group of Bolivian "Cholitas" – (Aymara indigenous) women to climb the Aconcagua, the Highest Peak of the Americas (6,962 m/22,840 feet). Aconcagua is located in the province of Mendoza, in Argentina and towers the other mountains of the Andes by more than 1,000 meters.
These 'Cholitas' have been working cooking for tourist expeditions in the mountains of Bolivia. They got caught with curiosity on why people were coming back, year after year, and started climbing themselves. The feeling of freedom got them hooked and they've started doing it more and more.
Aconcagua is a magnet for all climbers. Being the highest peak of the Americas, where the treeline is low, makes it a very tough mountain. It has three climbing routes – the normal route, the Polish Glacier and Traverse route and the third route known as the Direct Route or the Polish Glacier Route. You can read a good article on these routes here.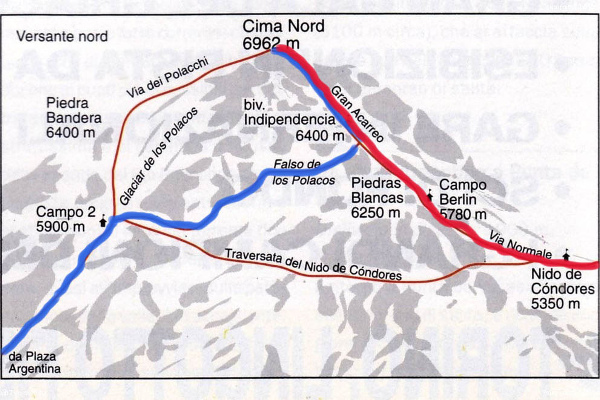 Aconcagua is also known as the world's highest 'trekking peak' and thousands of hikers attempt to climb it each year. However, it is one of the most underestimated mountains in the world and has one of the lowest summit success rates. Extreme altitude and temperatures going up to -30C, plus having a low treeline, that makes you feel the lack of oxygen sooner, makes Aconcagua a difficult mountain to climb.
These 'Cholitas' have left La Paz in Bolivia to get to Mendoza and start their ascent. They are between 24 and 50 years old.
Continue reading "A group of Bolivian 'Cholitas' women to climb Aconcagua"