QC Terme, the Italian brand of deluxe spas has just opened in Chamonix, by the Mont Blanc. There has been for years another QC Terme on the other side of the Mont Blanc, at Pré de St-Didier.
In this new QC Terme spa, nature is the protagonist, offering an indulging experience of swimming amidst the snow and grassy meadows.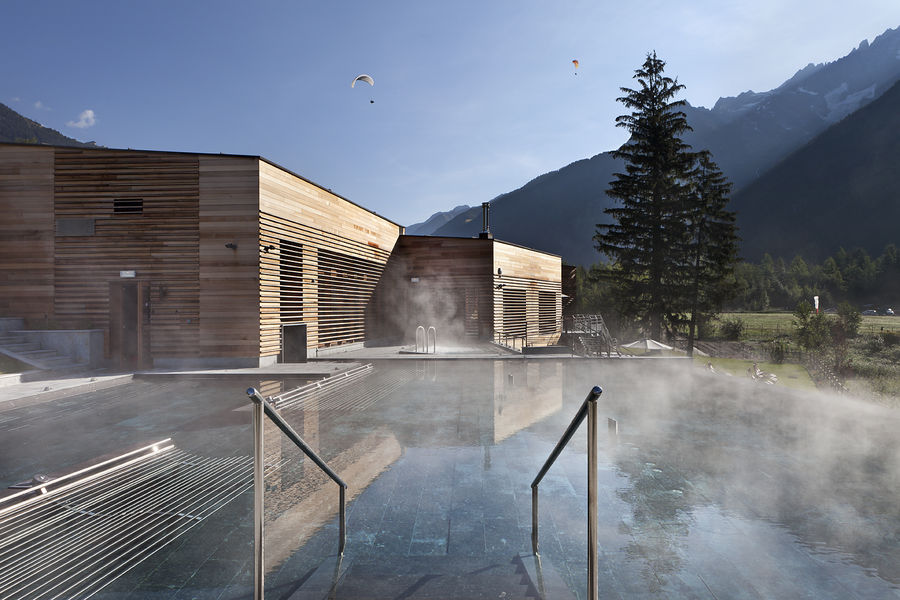 The spa has an unexpected combination of warmth and freshness, water and earth. Within the spa's 3,000 square meters there are more than 30 wellness practices, offering a multi-sensory journey. An infinity pool with a reflection that merges with the water of the adjacent Alpine lake and the Bossons Glacier.
Food is important in QC Terme, and the centre offers daily food events dedicated to taste.
You can spend a whole day here, with whirlpools, waterfalls, hydro-jets, bio-saunas, steam baths, a salt room and relaxation lounges.
chamonix@qcterme.com — +33 458 380 110
You can read about the other QC Terme in our guide to Courmayeur
Here you can read about our summer visit to Montenvers.
Also you can read about last week's fire in the Grands Montets and how the area will still open this coming winter, and about the  the Panoramic Mont Blanc lift fall during a winter storm last January.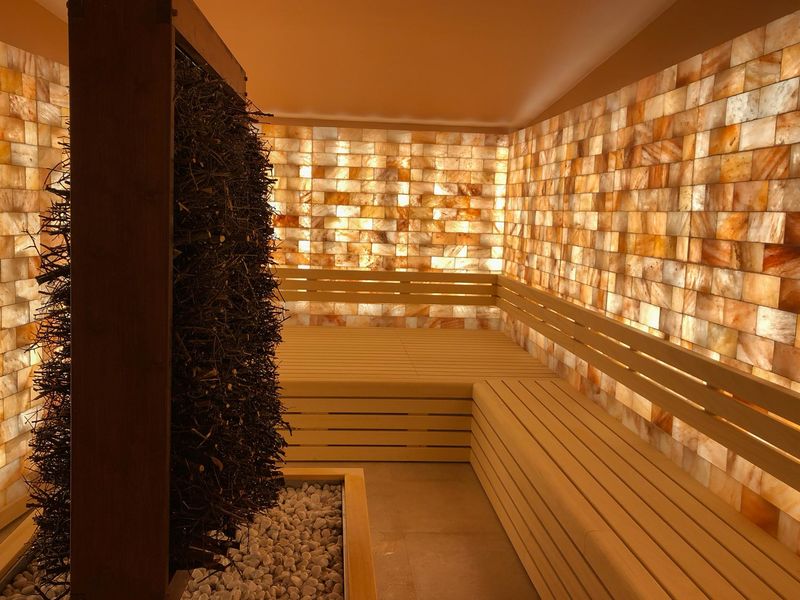 To keep on reading Ski News at your Fingertips, keep on visiting The-Ski-Guru, subscribe to our newsletter and follow us on Social media through our hashtags #skinewsatyourfingertips and #theskiguru.
Featured image: A new QC Terme opened in Chamonix – a sauna surrounded by skis. 
Please follow and like us: