The COVID-19 and the domino effect closing ski resorts
I have been a bit away from my blog due to increase work with the mess of having had the COVID-19 affecting all and everyone all over the world.
What seemed to be something distant affecting only China and Asia, now has its epicentre in Europe, and this has caused all ski resorts to close, first in Italy, then the rest of Europe, and now in North America. The resorts that seem to be still working are in Japan and in Scotland, and Hokkaido has just lifted up their state of emergency at the moment of writing.
This is by way non an exhaustive report or list on who closed, as there are tons of information around with more detail.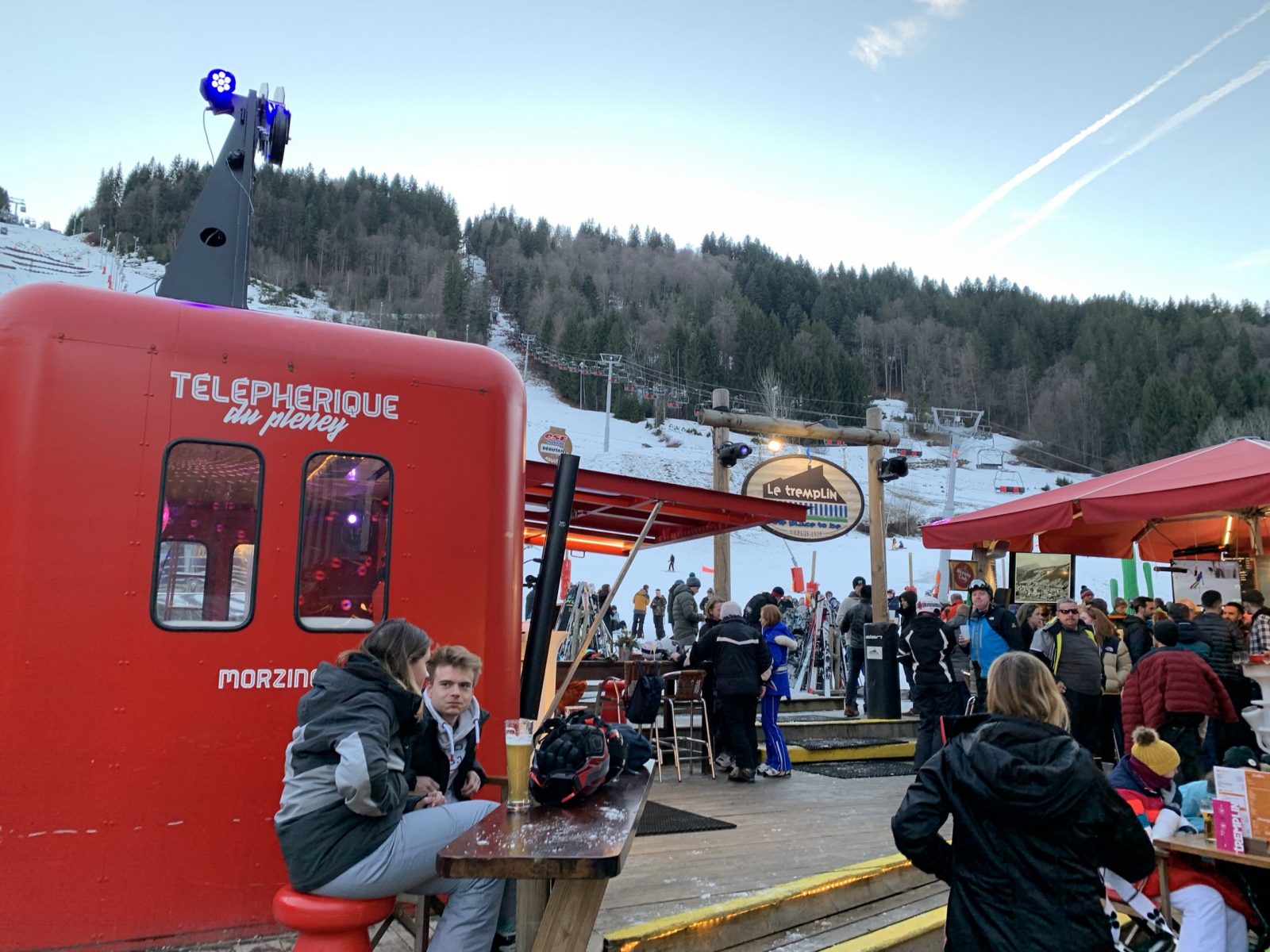 But how did this start so quickly? We were coming back from Morgex in the Aosta Valley on the 23rd February, when we heard while driving through France, that some cases of COVID-19 where in some towns in the south of Milano (Codogno, and some others) and in the Veneto region, but that the epidemic was pretty localised….then it was extended quickly to lock all the region of Lombardia. This led lots of people to escape towards the mountains before the closing of the region, as everyone felt it was going to be safer there. But then the virus was already spreading exponentially within the community when many of those that came to the mountain resorts, continue in holiday mode, piling in queues by the lifts. When at first I've thought of COVID19, I was thinking, people are well wrapped out, they have ski gloves or mittens, goggles, they are pretty safe…maybe ride a cabin only with your family group or whoever you are skiing with, and ride more chairlifts, and you would be fine… maybe lunches in a small cabin would not be a great idea, even though I love having lunch during my ski days….
But then, when it became clearer that everyone was still not respecting the social distancing that the Italian government was asking for, the Aosta Valley had very busy weekends with people from Milano, Torino and Genova still coming, and they decided, in conjunction with the hoteliers, to close the resorts… if not the spread was going to come to their area. All mountain resorts have hospital facilities that are small, as they cater to a much smaller population.
This created people going to another resorts, and even to France through the Mont Blanc Tunnel. Sudtirol, Dolomiti Superski and Trentino followed the closures. The Tyrol in Austria followed through, as there have been some cases in Ischgl, then it was a succession like a domino. France took its time to close, and many tour operators where hit twice, as they scrambled to change trips to ski resorts in Italy and Austria towards France, to be then forced to send back home skiers that arrived on the Saturday, when resorts closed on Saturday night.
As France was delaying the complete lockdown, the resorts where waiting, and passengers could not claim on their insurances or ask to postpone or change dates to tour operators, until this happened….
Same started to happen in America with some resorts doing it on their owns, many on the NE of the USA, and then suddenly Vail Resorts closing its Colorado operations for one week, and then for the season for most of all their resorts, with only a glimpse of hope for those resorts that have extended seasons, such as Breckenridge.
Alterra followed through closing all their resorts for the season, when Vail Resorts announced the week closure. Most of the other resorts followed through.
The reality, is that hoping that people will behave and self-distance themselves, does not work, as you could see with pictures of the beaches of Miami full, or the beaches in the coast of Argentina with queues of cars going.
For resorts, hoteliers, bed and breakfasts, all hospitality companies (food and beverage), owners of short-term rentals, tour operators and travel agencies, this has been awful, and many might have to close down. It is a winter of gloom, but could we stop and think on how to get back to work in a sustainable way in the future? The think we have to think is that at least the half term was out of the way, this ruined basically the last month of the season- it could have even been worst….
There are photos already of the impact of less pollution in China, this could give a respite to the glaciers in the world too. How fast are we going to be on the other side? I think that if all the world does not act together, we will be in it for a long time. Now talking to my brother in law, in Honk Kong, they had their kids' home from school for two months or more, and now they will not go for a while longer. They've stopped the spread really quickly, as they know what an epidemic means. But many who could, escaped Honk Kong to be away. These are coming back now, as elsewhere in the world barriers are coming up. Now they are having a second wave of transmissions between the newcomers. They are supposed to do self-quarantine, but not necessarily obeying it.
Will we be able to go back this summer to the mountains? Now is wait and see. Will COVID19 change the world? I am sure that it will make us all realise how fragile our Earth is and that we have to respect it more. Obviously, there will always be some people that don't learn… that is part of the human race, but I do hope that we do get out better on the other side of it…and the mountains will always be there waiting for us…
You can read how to buy your home in the Alps, my personal experience here.
You can search for your own accommodation in the snow for your next ski holiday through our Accommodation Search tab. Or if looking to stay in the heart of the Mont Blanc Valley in the Aosta Valley, check Il Coure della Valdigne review here. This is our own family home in the mountains, that I am renting out when not using, you can always write me a private message if interested to info@the-ski-guru.com
You can book directly through Airbnb  through this link
If you want to take your family skiing and you don't know where to start, read here. And search for your ski transfers from all airports to the Mountains here. And for those that are like me, that are lazy to cook, you can get your food, even gourmet mountain food delivered to your home with Huski.
If renting equipment (skis or snowboards)  check our agreement with Skiset– you can get up to 50% off ski or snowboard rental rates. I have been using them for years every year when I go to America  and Europe and they are great!
You can start thinking about your trip, by reading the articles on the Planning your Ski Trip tab.  Or how to pack for your family ski trip.  If taking your furry friend abroad to the continent, read about the new Pet Travel Scheme update from DEFRA. Self-drive skiers also need to plan for Brexit. Check out our tips for driving to the mountains.  If flying and renting a car in Europe, beware of the extra charges they will pass to you if you want winter tyres, snow chains or ski racks. If driving, check the winter tyres news for Europe and North America. You can see how our last family ski holiday was not as expected, even though one plans it to be a success, but how we could do the most of it. If you want to get better before getting to your next ski holiday, here is a quick guide to indoor skiing and dry slopes in the UK. You can also read our week in the mountains during our summer holidays in Courmayeur.
Featured Image: A family enjoying the pistes at Val Thorens. Photo: C.Cattin. OT Val Thorens. The COVID-19 and the domino effect closing ski resorts.
Please follow and like us: