The Magic Pass has unveiled its offer for 2019-20
The Magic Pass is an annual pass valid from the opening of lift services in May until the end of the following winter season. This pass allows unlimited and unrestricted access to several ski resorts in Switzerland. Its validity started on 11th May 2019 and will go through 3rd May 2020.
For those paying an additional fee to the basic Magic Pass, they can access the Glacier 3000 lifts from November 9th, 2019.
Magic Pass is offering to its takers, two different insurance options:
The basic Pass insurance reimburses the cost of your pass if you have an accident and are unable to ski for the rest of the season. The full Pass + Rescue insurance offers the added benefit of reimbursing the costs of any rescue services in the case you have an accident while skiing at a partner resort.
This service is available at a special promotional rate.
Adult (Those born before 2003)
Pre-order price
CHF 459.00
Official price
CHF 899.00
Options:
– Option Glacier 3000 (VD)
CHF 200.00
– Assurance "Helvetia" – Pass
CHF 23.00
– Assurance "Helvetia" – Pass + rescue
CHF 37.00
Child (Those born between 2004-2013)
Pre-order price
CHF 269.00
Official price
CHF 399.00
Options:
– Option Glacier 3000 (VD)
CHF 100.00
– Assurance "Helvetia" – Pass
CHF 13.00
– Assurance "Helvetia" – Pass + rescue
CHF 22.00
By the end of its second season, the Magic Pass has maintained its cap, and the annual subscription for more than 30 ski resorts is once again positive. At the end of April, more than 3 million ski days were recorded, an increase of 7.7% compared to last year.
Magic Pass, which has just launched its 2019/2020 package with the striking arrival of the Haute-Valais, Leukerbad and Saas-Fee / Saas-Almagell resorts, is making a very promising start to the sale with already more than 121,000 past packages.
Attendance is still rising. The final score of the winter season 2018-2019, counted 3.015 million days skied on all 30 Magic Pass stations. This represents an increase of 7.7% compared to last season at the end of winter and 54% compared to the 2016/2017 season, the last pre-Magic Pass season. In terms of overall turnover, there is an increase of 9% compared to the full 2017-2018 season with a total amount of over CHF 88 million (of which CHF 36.5 million generated by Magic Pass in winter). Each ski resort is again making a positive balance this season with the Magic Pass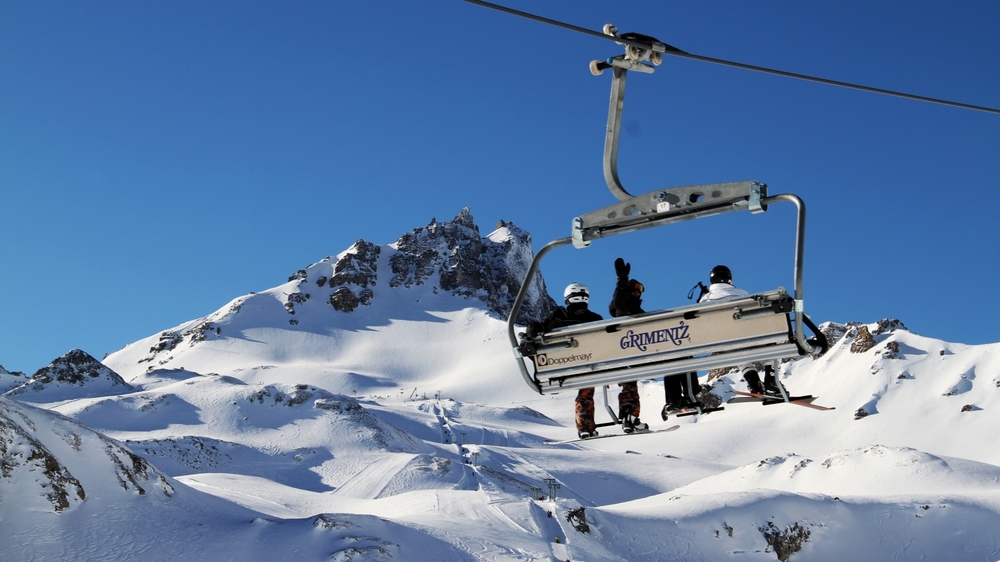 Launch of the Magic Pass 2019/2020:
Unveiled on March 13, 2019, the new annual Magic Pass subscription, which now includes more than 1,200 km of pistes in the Valais, Vaud, Friborg, Bern, Neuchâtel and Jura cantons, also met with one-franc success. In just 35 days, the offer sold over 121,000 Passes for a turnover of 46 million. This represents a 33% increase over sales in the same period in 2018.
"With the entry of the new resorts, we were hoping to conquer the Swiss German skiers' market. Thanks to the extension of the Magic Pass offer, we have tripled the number of subscribers in the German-speaking regions," said Sébastien Travelletti, member of the Magic Pass administration.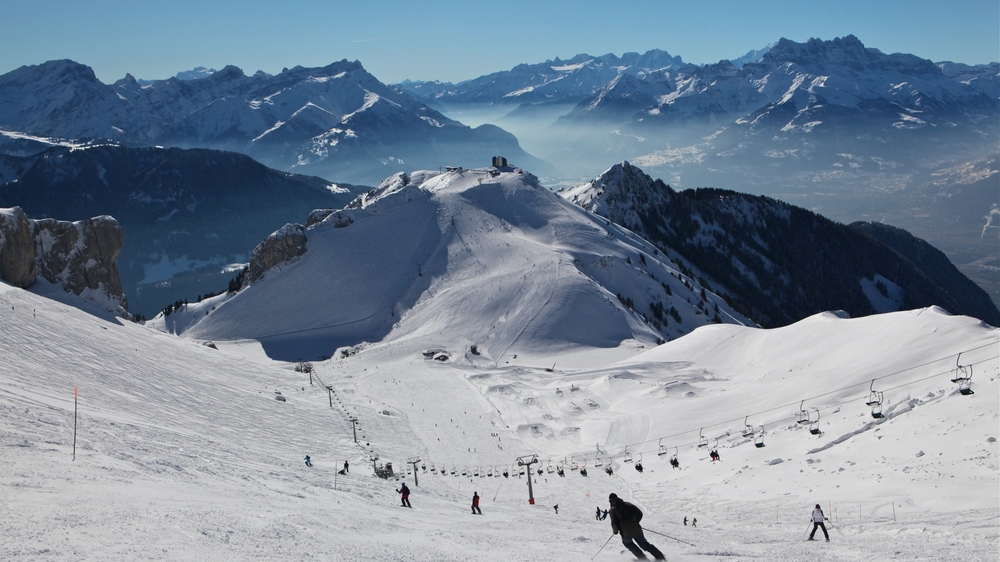 Magic Pass is an annual ski pass valid for the 2019/2020 ski season in more than 30 ski resorts:  Anzère – Crans-Montana – Crêt-du-Puy – Espace Dent Blanche (Evolène – La Forclaz – Arolla) – Grimentz-Zinal – Jaun – La Berra – Les Bugnenets-Savagnières – Les Paccots – Les Marécottes – Leysin/Les Mosses/La Lécherette – Les Mayens de Conthey – Les Prés-d'Orvin – Loèche-Les-Bains – Moléson – Nax – Ovronnaz – Rathvel – Riviera (Les Pléiades – Rochers-de-Naye) – Saas Fee – Saas Almagell – Schwarzsee – St-Luc/Chandolin – Tramelan – Vallée de Joux (L'Abbaye – L'Orient – Le Brassus) – Vercorin – Villars-Gryon-Les Diablerets.
The actual price is of CHF 429 (adult) and CHF 269 (infant). This offer is limited Le prix actuel est de CHF 429.- (adulte) et CHF 269.- (enfant). This offer is limited and will increase to its final rate of CHF 899 for adults and CHF 399 for children soon.
To buy through the internet go to www.magicpass.ch
We've covered the sale of the Magic Pass also last year.  We have a whole tab on news about the different passes offer. Just choose from the drop down menu the newest posts. You can also look at the Ski Passes Category on the right hand margin of the home page to see the last posts.
The-Ski-Guru TRAVEL is a CONCIERGE service that can help you organise your bespoke ski trip to the Americas, Alps or Japan, including for those going from Britain to Europe, helping you book your Eurotunnel trip, and for all trips: lodging, lift tickets, rentals, ski school, and all you need for an excellent vacation. Go to https://www.the-ski-guru.com/travel and upload your information – this page will be updated soon with more travel ideas. Check our amazing Ski Safari in the Dolomites , stay at the San Lorenzo Lodge White Deer in the Val Pusteria of Sudtirol, in the Hotel Petrus in Riscone, for skiing Kronplatz, or check our offer to Obergurgl-Hochgurgl and Sölden to ski with your family. Maybe you want to come on my group to ski with other like-minded skiers in Courmayeur in January 2020, staying at the Gran Baita hotel?
You can start thinking about your trip, by reading the articles on the Planning your Ski Trip tab.  Or how to pack for your family ski trip.  If taking your furry friend abroad to the continent, read about the new Pet Travel Scheme update from DEFRA. Self-drive skiers also need to plan for Brexit. Check out our tips for driving to the mountains.  If flying and renting a car in Europe, beware of the extra charges they will pass to you if you want winter tyres, snow chains or ski racks. If driving, check the winter tyres news for Europe and North America. You can see how our last family ski holiday was not as expected, even though one plans it to be a success, but how we could do the most of it.
You can also look for your own accommodation in the snow through our Accommodation Search tab.
Featured Image: The Magic Pass has unveiled its offer for 2019-20. Photo: Magic Pass. 
Please follow and like us: