Driving to the mountains, in this case to the Alps from the UK is a very good option if you are carrying your family and you do not want to break your bank account to go skiing.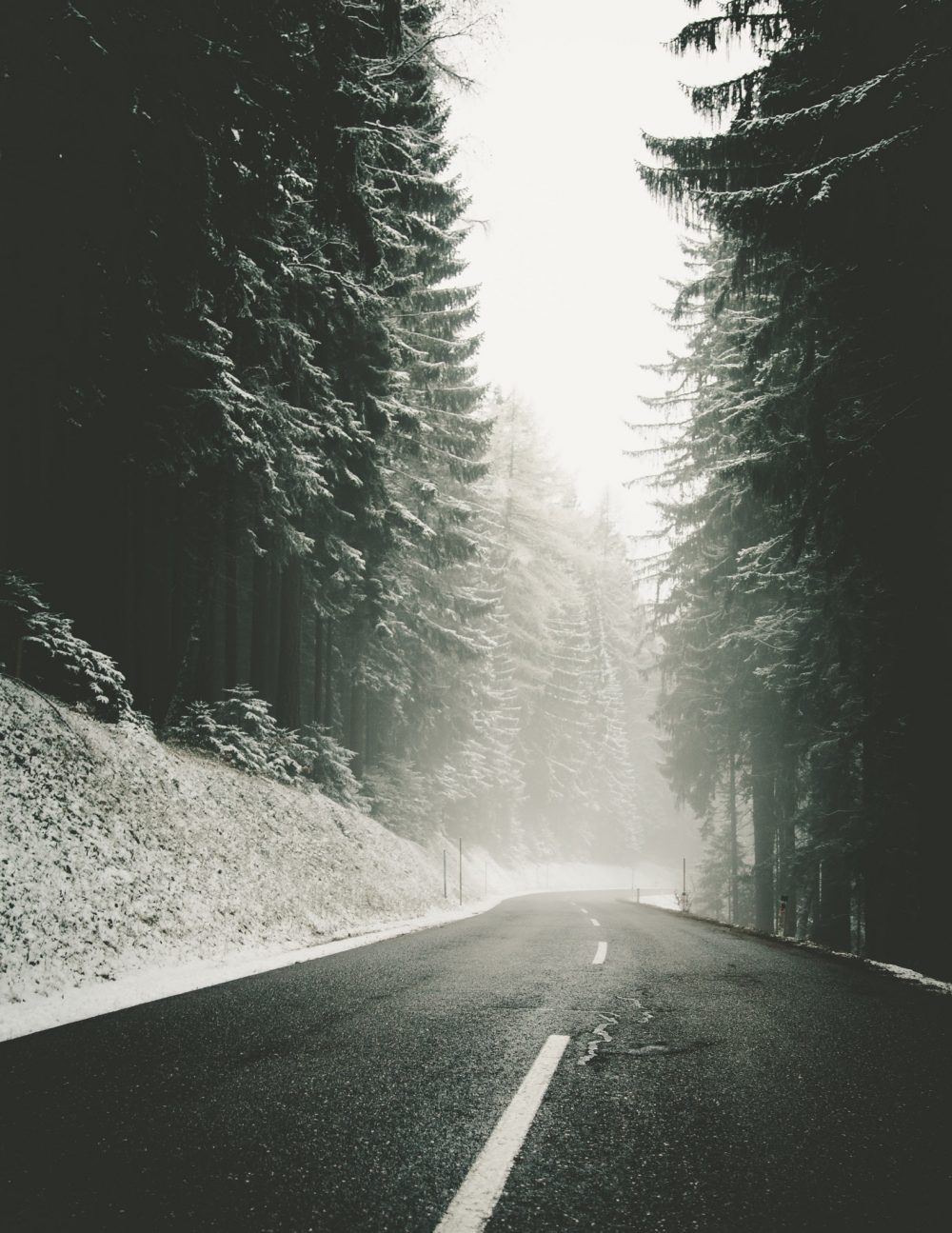 There are two ways to cross the channel – via a ferry or using the Eurotunnel- the Eurotunnel is great as it only takes 35 minutes to get to Calais from Folkestone.
The great thing about going by car, is that if you are carrying your ski kit, you can just put it in a ski rack or ski box and take all the things you need to spend a week in the mountains. And if you are self-catering, you can even stock up on food on your way up, so you do not have to pay expensive rates in the supermarkets at the resort.
As a family, we tend to go on the last day of school, asking permission obviously to take the day off, and driving half way to our destination. The autoroutes in France are great, as they are always empty (mostly because you have to pay a toll), and the road surfaces are really smooth. The only downside would be if it rains a lot, as they do tend to not drain well. You have to expect to pay around EUR 131 in tolls and around EUR 84 in petrol (as per the Michelin guide). Also, if you go to Italy, and go through the Mont Blanc Tunnel – you will pay EUR 54.30 return.
You can check the weather in the autoroutes in France in advance.
We stop halfway on our journey to sleep, in the Champagne region – in towns like Chaumont or Troyes, and get ready early the next morning to do the last part of the trip.
Saturday always brings the most interesting part of the trip, as you get into the mountains and the landscape starts being very interesting. We tend to do a bit of travelling through Route Nationales, as this allow you to go through the different sleepy French towns, and it makes a more interesting ride!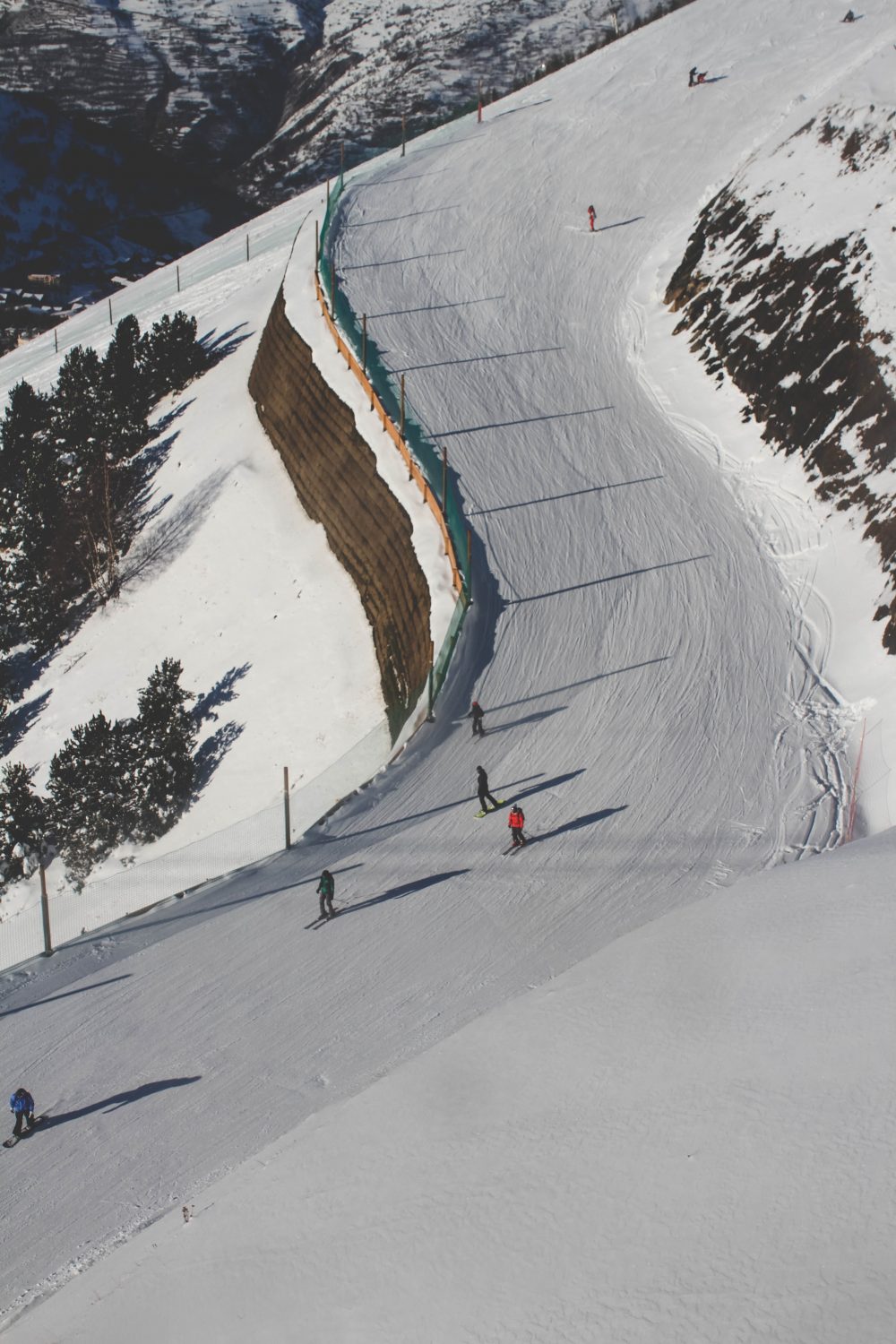 Bear in mind that when going to the mountains your car needs winter tyres and in many places you need by law to be in possession of snow chains. Top tip: practice beforehand how to use the chains in a parking lot.  In France you need to carry a kit with fluorescent vests (for each person in the car), a triangle, a couple of breathalysers (this was relaxed a couple of years ago in France, but I would double check before leaving the UK), and you need to have a GB sticker in the back of the car, if your number plate does not have the GB on it.
It is also good to carry a snow scraper, a mat (it could be a picnic mat), that will be allowing you to be dry if you need to put snow chains), a headlamp, some blankets to be warm, more if you get stuck in a snow storm, and some food and drinks.
If you can see on your GPS or phone map app that there is traffic, consider going off the main motorway and using the smaller roads, it can save you a lot of time, more if you are travelling on the weekend, over resorts change over dates.
Overall, going to the mountains is always an adventure, and you have to enjoy it from the moment you leave your house!
Lots of snow makes you wonder how the resorts deal with the avalanche danger. Here you can read the interview to Coco Torres, former Head of Operations of Las Leñas, in Argentina, as how they dealt with avalanches at the resort. 
Or perhaps you may choose to read the Ski Resort News, Ski Passes News, and the Must-Read Guides to Zermatt,  Courmayeur, Val di Fiemme, Crans-Montana. and Lech.  Or see an amazing heli flight over the Mont Blanc Massif. Also see tips on how not to be scammed when booking a ski chalet.
A great way to start planning your trip is by getting maps. Here is a post I did for the best maps of the Alps to purchase.
You can search for your own accommodation in the snow for your next ski holiday through our Accommodation Search tab. Or if looking to stay in the heart of the Mont Blanc Valley in the Aosta Valley, check Il Coure della Valdigne review here. This is our own family home in the mountains, that I am renting out when not using, you can always write me a private message if interested to info@the-ski-guru.com
You can book directly through Airbnb  through this link
If you want to take your family skiing and you don't know where to start, read here. And search for your ski transfers from all airports to the Mountains here. And for those that are like me, that are lazy to cook, you can get your food, even gourmet mountain food delivered to your home with Huski.
If renting equipment (skis or snowboards)  check our agreement with Skiset– you can get up to 50% off ski or snowboard rental rates. I have been using them for years every year when I go to America  and Europe and they are great!
You can start thinking about your trip, by reading the articles on the Planning your Ski Trip tab.  Or how to pack for your family ski trip.  If taking your furry friend abroad to the continent, read about the new Pet Travel Scheme update from DEFRA. Self-drive skiers also need to plan for Brexit. Check out our tips for driving to the mountains.  If flying and renting a car in Europe, beware of the extra charges they will pass to you if you want winter tyres, snow chains or ski racks. If driving, check the winter tyres news for Europe and North America. You can see how our last family ski holiday was not as expected, even though one plans it to be a success, but how we could do the most of it. If you want to get better before getting to your next ski holiday, here is a quick guide to indoor skiing and dry slopes in the UK. You can also read our week in the mountains during our summer holidays in Courmayeur.
Featured Image: Snowy landscape – Photo by Khurt Williams – Unsplash. Driving to the mountains.
Please follow and like us: