What is new with the Black Crows skis range.
Black Crows is a ski brand inspired by modern art, passing via urban culture. The logo was created by Yorgo Tloupas of Yorgo&Co, and is an association of chevrons,which remind us of our childhood drawings and symbolises the squadron of crows. Simple and geometric, it can be modified into infinity, creating a perspective close to illusion, within the line of optical art. Like this, black crows skis are recognisable to everybody.
The involvement of Yorgo&Co's Paris design office and more particularly of its founder, Yorgo Tloupas, in the artistic direction of the brand, manifested the link between urban and skiing universes. This relationship is equally one of the foundations of the company, of having the willingness to surpass classic boundaries between the mountains and the town with a new approach to the mountains.
Black crows is above all a story of friendship, that of evolving freeride skiers in Chamonix, Camille Jaccoux and Bruno Compagnet . These are two personalities coming from the free-skiing universe, both passionate about mountains and adventure. This passion was translated by their willingness to find skis adapted to their practice in the Mont-Blanc massif. Black Crows was born from this intention.
It started, firstly, with a ski, the corvus, created in 2006 and which went on sale in 2007. A ski with a length of 196cm and 105 at the waist, capable of accelerating without limits in the massifs great powder fields, but also which had the capacity to handle delicate passages encountered in the high mountains. This non-conformist ski was the catalyst for the morphologic evolution of freeride skis.
Today, this willingness to explore and discover translates itself in to a range, which embraces all the free ski domains, from ski touring to freeride, passing by the piste and a special feminine range. Parallel to this development, black crows offer numerous accessories, poles, skins, ski-bags and back-packs.
For two years, the brand has also ventured in to the production of highly technical textiles with two complete collections aimed at ski touring and freeride. It is therefore now possible to be equipped from head to foot by black crows, except for footwear, pants and bras, but who knows what the future will hold for them…
The new skis:

camox freebird – over 1 lb lighter per pair than last version.
Best of the mid-fat touring skis, the new Camox Freebird has an updated core and a shortened ABS section
It's livelier than its predecessor, and has more grip; but above all, this new Camox Freebird has been made distinctly lighter, which makes a lot of difference in a touring ski. A sporty flex, classic camber and double rocker, all the pleasure of off-piste in a touring version.
 "Rip the lip pull a pow slash trick or stick that turn above the steep abyss the Camox freebird is your versatile mountain player, light but poppy and stable, letting you be the dictator of where how and when you wanna make a turn out there." Michael Bird Shaffer
The nitty gritty:
Weight: 2750 g/pair @178 cm, 600 g/pair less than the earlier version
Intermediate width: 96 mm wide at the tail
Progressive front rocker and slight rear rocker: pivot control, manoeuvrability, planning
Medium classic camber: classic camber underfoot with intermediate ski-snow contact: balances manoeuvrability with stability.
Slightly raised tail: soft ending to curves, practical for touring (for fitting skins of sticking skis upright in the snow-not an unimportant point!)
Intermediate flex: a tolerant and comfortable ski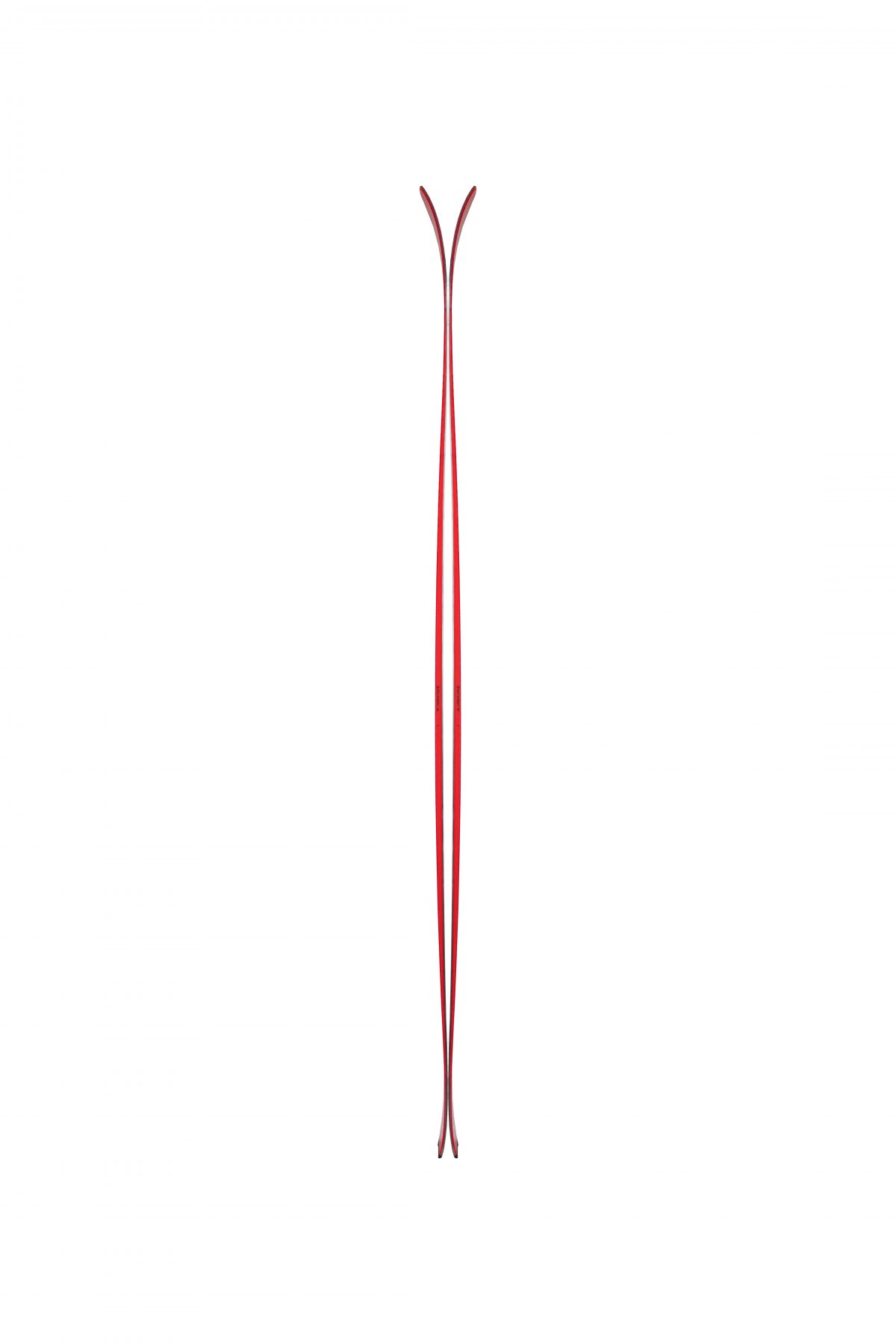 The camox freeride is good for you if you have a tendency to constantly change your mind.
It retails for U$S 719.95 and comes in 160.2, 166.2, 172.2, 178.2, 183.3, 188.3.
corvus – now with a slightly reverse camber, with unique new double titanal plate construction.
The Corvus is a Big Mountain ski, which is lively, powerful and alpine.
This iconic model from Black Crows has had a thorough makeover, with the addition of a reverse camber, a flat underfoot segment and a double titanal plate.
This gives the new Corvus better pivoting in soft snow while keeping a very powerful grip on hard terrain. The ski is powerful and grips the ground well. Battle-ready as ever, the Corvus with its new balance offers greater confidence on all types of terrain.
" The corvus satisfies our quest for an equilibrium between authenticity and modernity. We've found that balance with a ski which combines a super-reactive pivot and an infallible alpine spirit."  Camille Jaccoux
The nitty gritty:
Big Width: 107 mm waist
Reverse Camber, flat surface in the middle of the ski: plenty of pivot + very powerful grip
Double titanal plates: stability + precision
21 m radius sidecut: an attacker's soul
The flex is solid underfoot then progressively less towards the tip and tail: comfortable and effective.
The corvus is for you if
you never give up the chase.
It retails for U$S 849.95 and comes in 176.1, 183.4, 188.2 and 193.3.
solis – new very limited run burly steep specific bad boy ski
This is a Steep skiing ski – vertical, very exclusive and high tech.
The perfect ski for what you need on steep slopes. The Solis is the result of a long development on this kind of terrain, combining a flex that's the same all along the ski, a suitably firm tip and tail, and a long radius with raised tip.
This combination gives unrivalled pivoting, avoids any oversteer in tricky slaloming, and has a tail that provides safety when your backpack is heavily loaded. The Solis also has a reinforced edge and a very good grip thanks to its Titanal plate underfoot. The Solis is an extremely specialized ski, perfect for skiers who love vertical drops.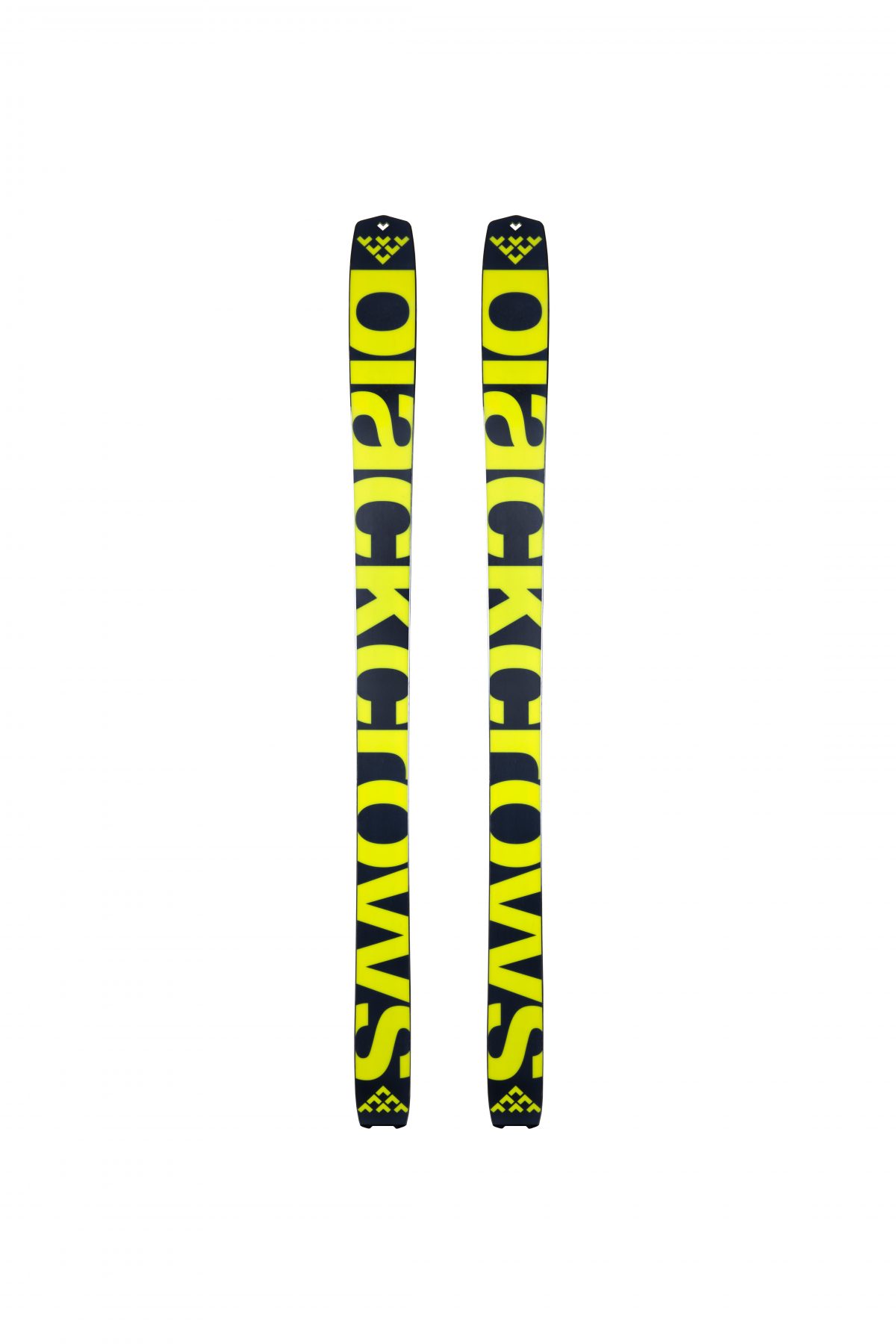 The Solis is like a gateway between two worlds: the base of the ski is in contact with the matter and magic of nature. Its shape and structure represent the world of imagination and sensations. Julien Regnier has done a great job in designing a ski specifically tailored to steep skiing which fulfils all my expectations. The perfect ski to arouse the audacity within us. Bruno Compagnet
The nitty-gritty:
Extra width: 100mm waist.
Simple progressive from Rocker to avoid oversteer.
Long radius: brilliant grip on hard snow, specially designed for steep slopes
Progressive tail and slight rear rocker for surer rear support and ease of pivoting
Light classic camber: balances manoeuvrability with stability.
Homogeneous flex throughout to avoid oversteer.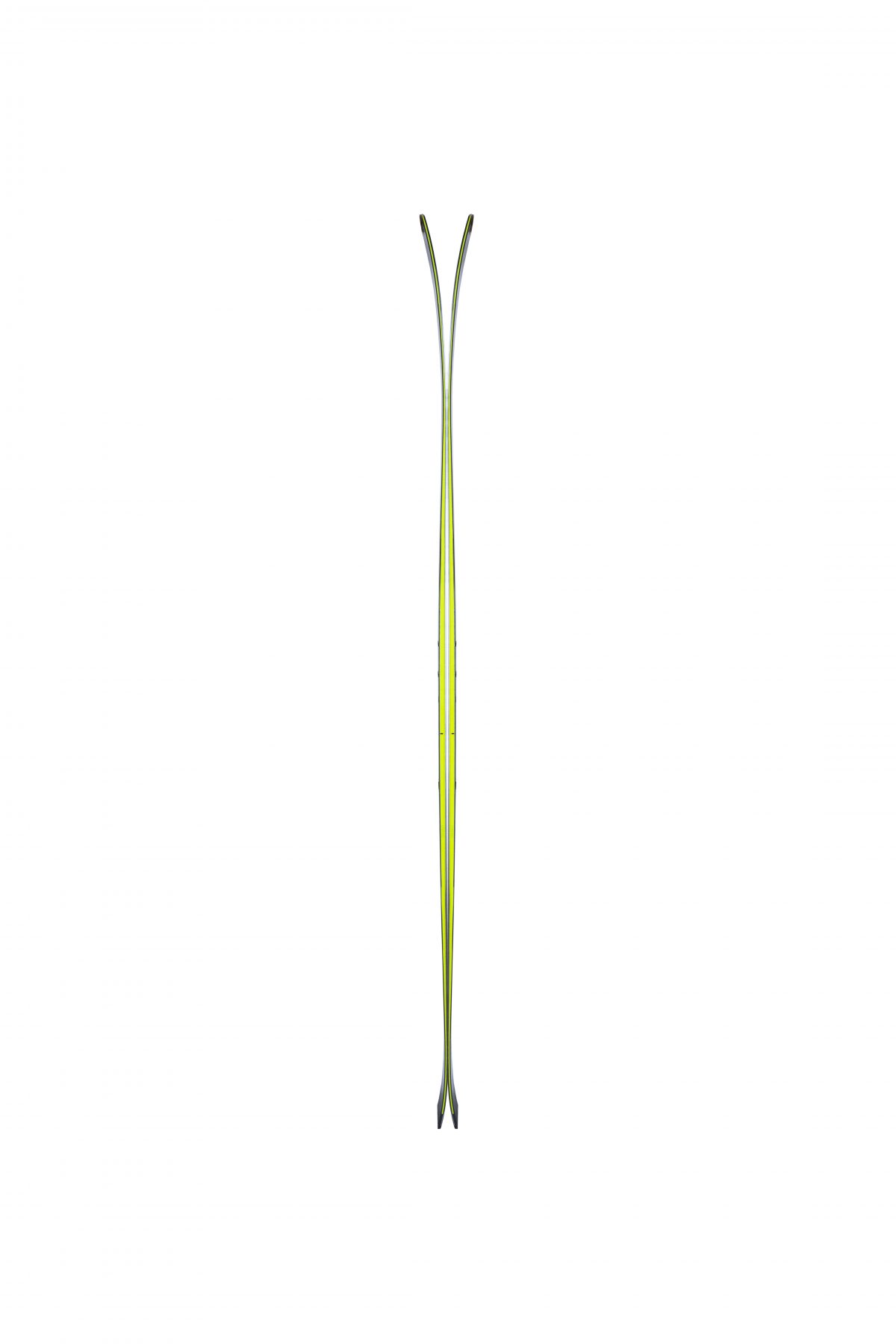 The solis is for you if
you want to ski in mid-air, be ahead of your time and show off during après-ski.
It retails for U$S 999.95 and it comes in the 173.3 and 180.0
youth – the crow family grows with 2 youth models!
This is the first collection dedicated to the joy of youth, the junius and the magnis give those on their prime years the opportunity to change the black crows squadron. The junior collection consists of skis designed for the imagination and enthusiasm of young skiers hungry for open spaces and adventure, whatever the conditions.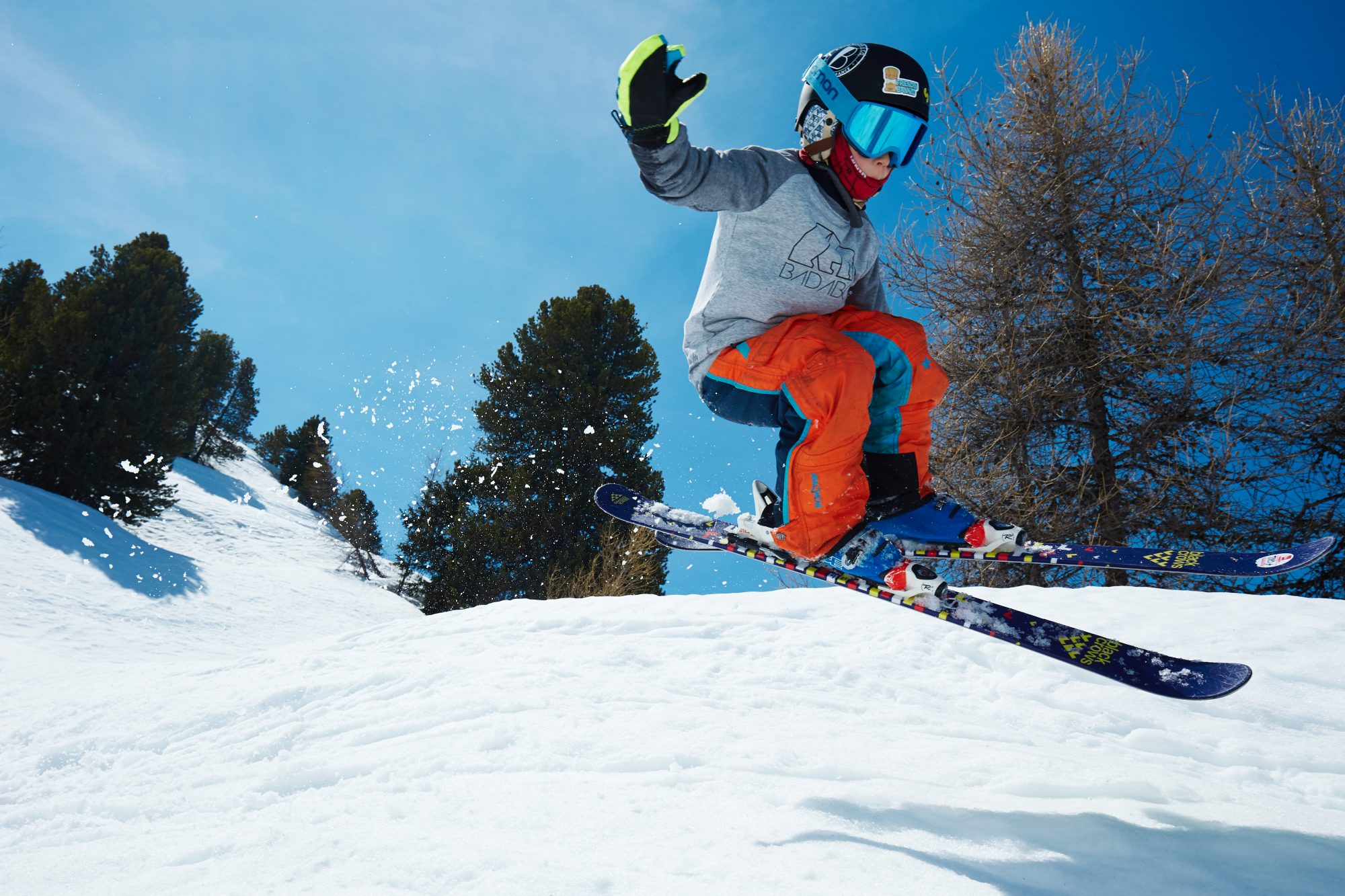 Junius retails for U$S249.95 – it is playful and wild. Its width is 85 mm/ 85 mm/ 80 m
Magnis retails for $399.95 and is fun-loving, aerial and has a width of 90 mm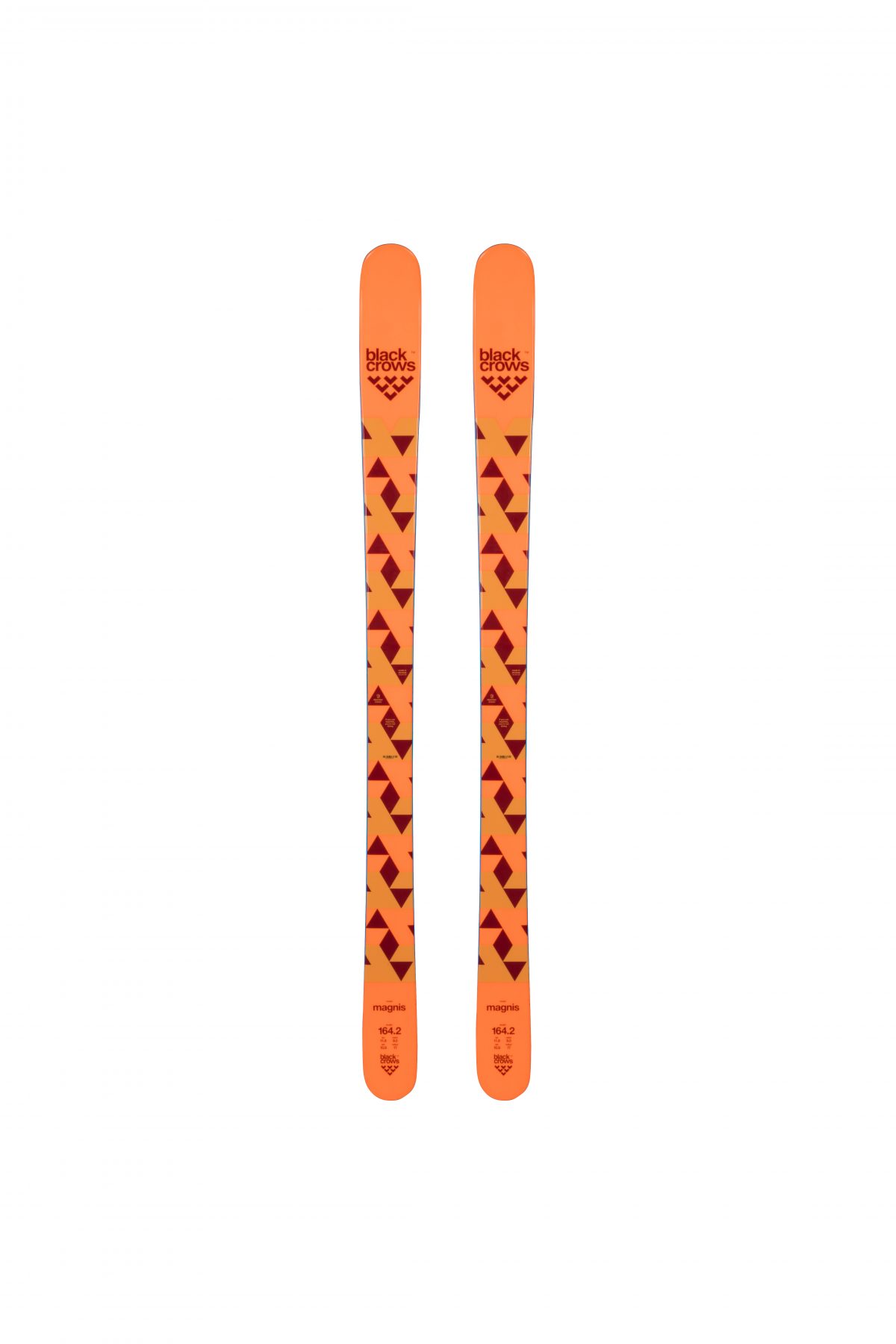 For more information on Black Crows go to https://www.black-crows.com
You can read the review of last year's Black Crows Skis here.
You can see our review of the Roces kids ski boots, a real good idea if wanting to buy ski boots for your kids' growing feet. Or the post on buying skis for your kids – also in this case at Finches Emporium.
And see about some new bits of equipment for the 2018/19 ski season that I've seen this year at the London Ski Show sold at Finches Emporium and other shops.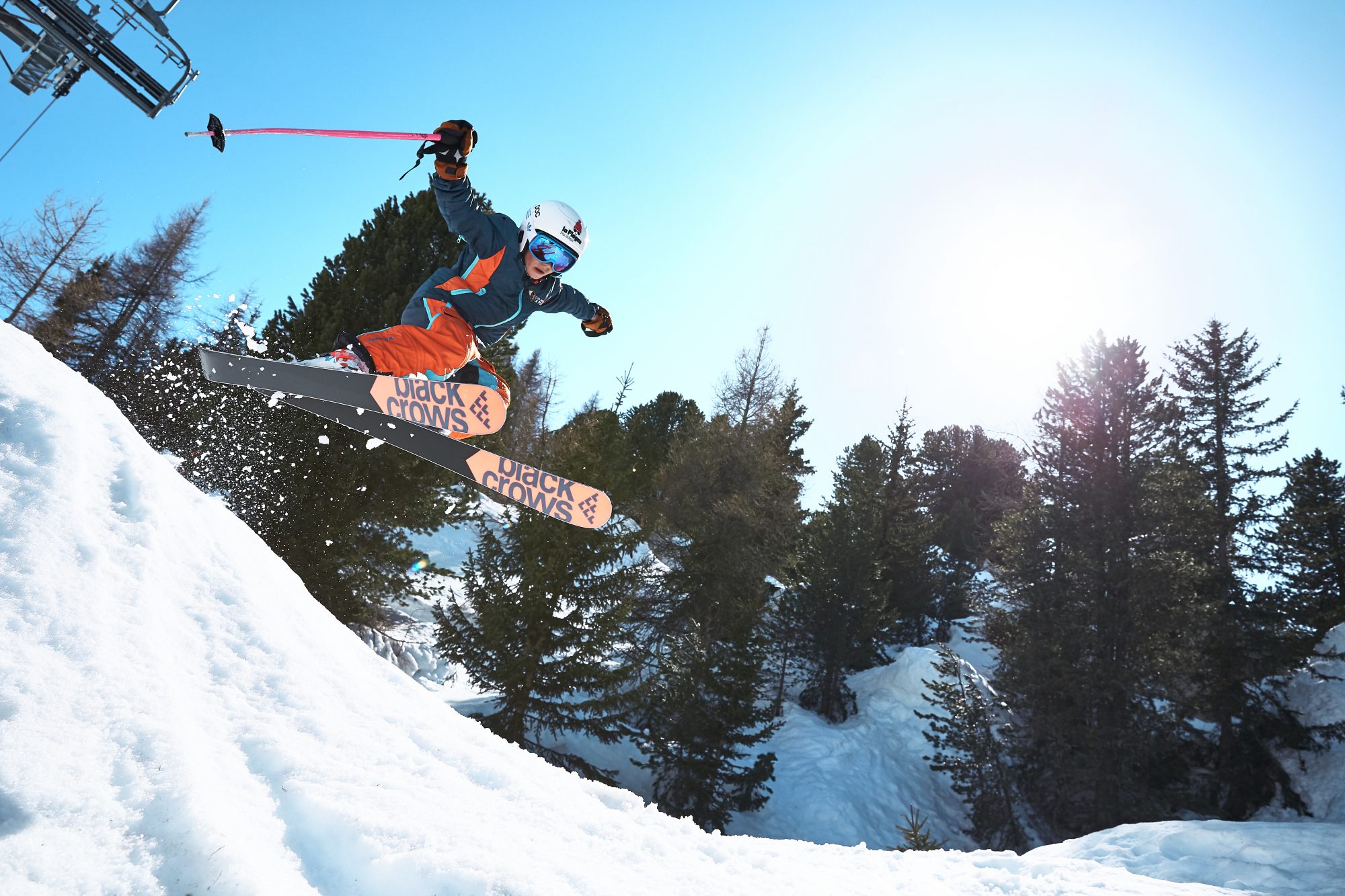 The-Ski-Guru Travel can help you organise your bespoke trip – just email us to info@the-ski-guru.com or send as a message here.
You can start thinking about your trip, by reading the articles on the Planning your Ski Trip tab.  Or how to pack for your family ski trip. Or our last news on equipment as seen at the London Ski Show. Lots of snow makes you wonder how the resorts deal with the avalanche danger. Here you can read the interview to Coco Torres, former Head of Operations of Las Leñas, in Argentina, as how they dealt with avalanches at the resort. 
Or perhaps you may choose to read the Ski Resort News, Ski Passes News, and the Must-Read Guides to Zermatt,  Courmayeur, Val di Fiemme and Crans-Montana. Coming soon will be the guides to Lech and St Anton. Or see an amazing heli flight over the Mont Blanc Massif. Also see tips on how not to be scammed when booking a ski chalet.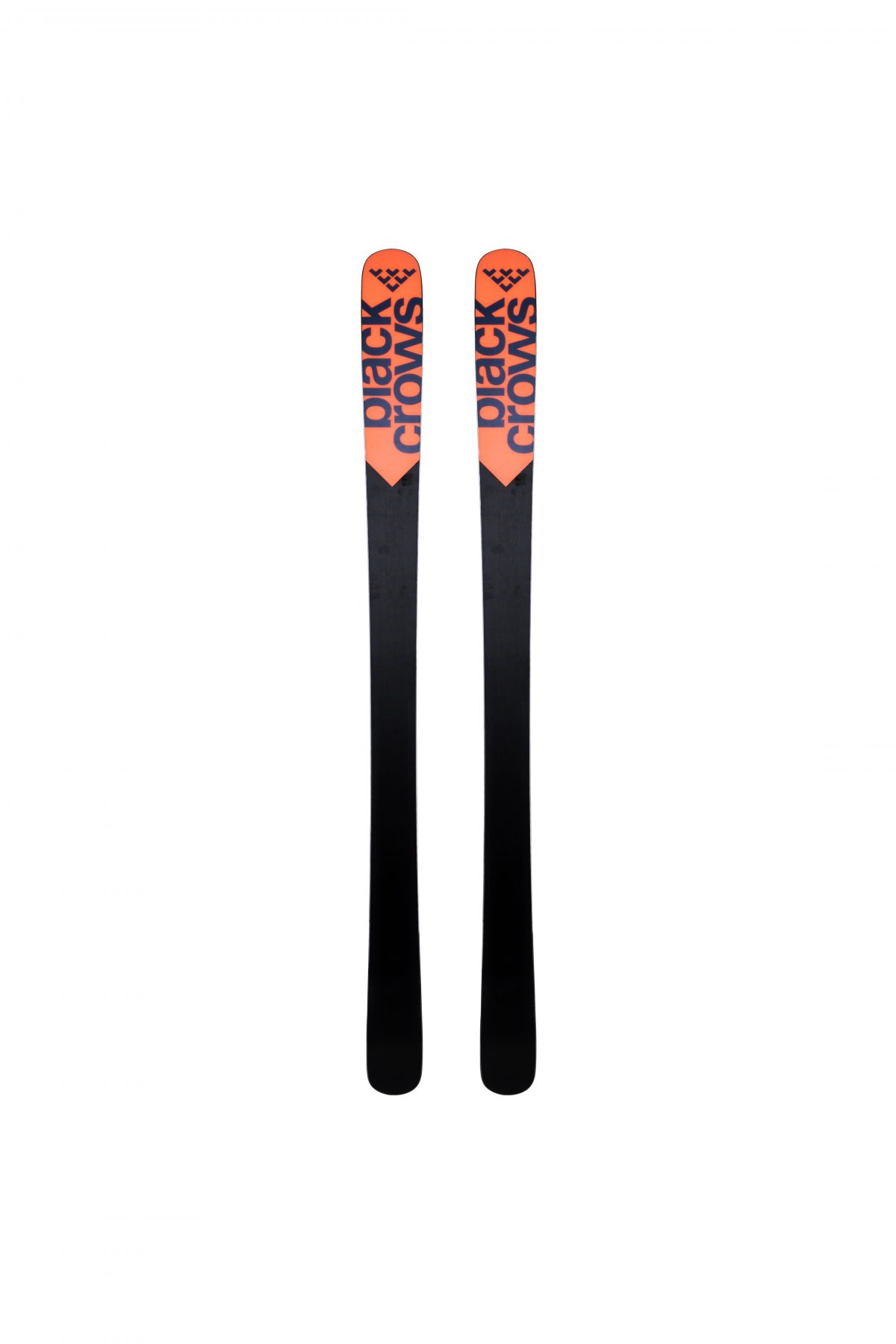 You can also read what's new at Les Trois Vallées and the last article on what is new at the Tirol ski areas,  in 3 Zinnen Dolomites ,  in Gstaadand in the Skicircus Saalbach Hinterglemm Leogang Fieberbrunn. 
Or check how Cairngorm Mountain might not run its funicular this coming season and how that can affect the region. And the terrible storms and gails that provoked havoc to Trentino Alto-Adige and Belluno provinces in Northern Italy.
Also, you can read how Grandvalira will be staying together as one lift ticket company and how they are adding Ordino Arcalis to  this offer. Or read about the latest investments in Whistler Blackcomb. Or see how Taos is going against the industry trend, and instead of merging with the two biggest oligopolies in skiing at the moment, it goes and buys an airline to get more bums in resort. Or how Jackson Hole is appealing to families and beginners – it is not only a resort for expert skiers anymore.
If you want to salivate and think of snow, see our snow report from last weekend here. Or see how Aspen Snowmass has started its snowmaking operation.  You can keep up to date on how are the sales for the EPIC and IKON passes are doing here.
Featured Image: The new Corvus- a big mountain ski – Photo: Black Crows. 
Please follow and like us: