St. Anton am Arlberg: Revitalise, be dynamic and discover pastures new:
Just the way summers should be.
Many people know St. Anton am Arlberg as a world famous winter sports destination. But when temperatures start to climb, St. Anton am Arlberg reveals its multifaceted summer life – where visitors can experience the birthplace of alpine skiing, as an original mountain village. This is the time to discover the hidden treasures of this holiday destination, get better acquainted with the mountain lodge hosts and immerse yourself in the pristine natural landscapes. A Tyrolean alpine setting and the perfect stage for a whole host of sporting events. For example, those seeking an adrenalin rush will find it at the "Arlberg Adler" mountain triathlon and "ARLBERG-Giro", while more peace-loving guests will find their inner selves at the "Mountain Yoga Festival". The spotlight is on the extended Verwalltal Valley during summer 2018.www.stantonamarlberg.com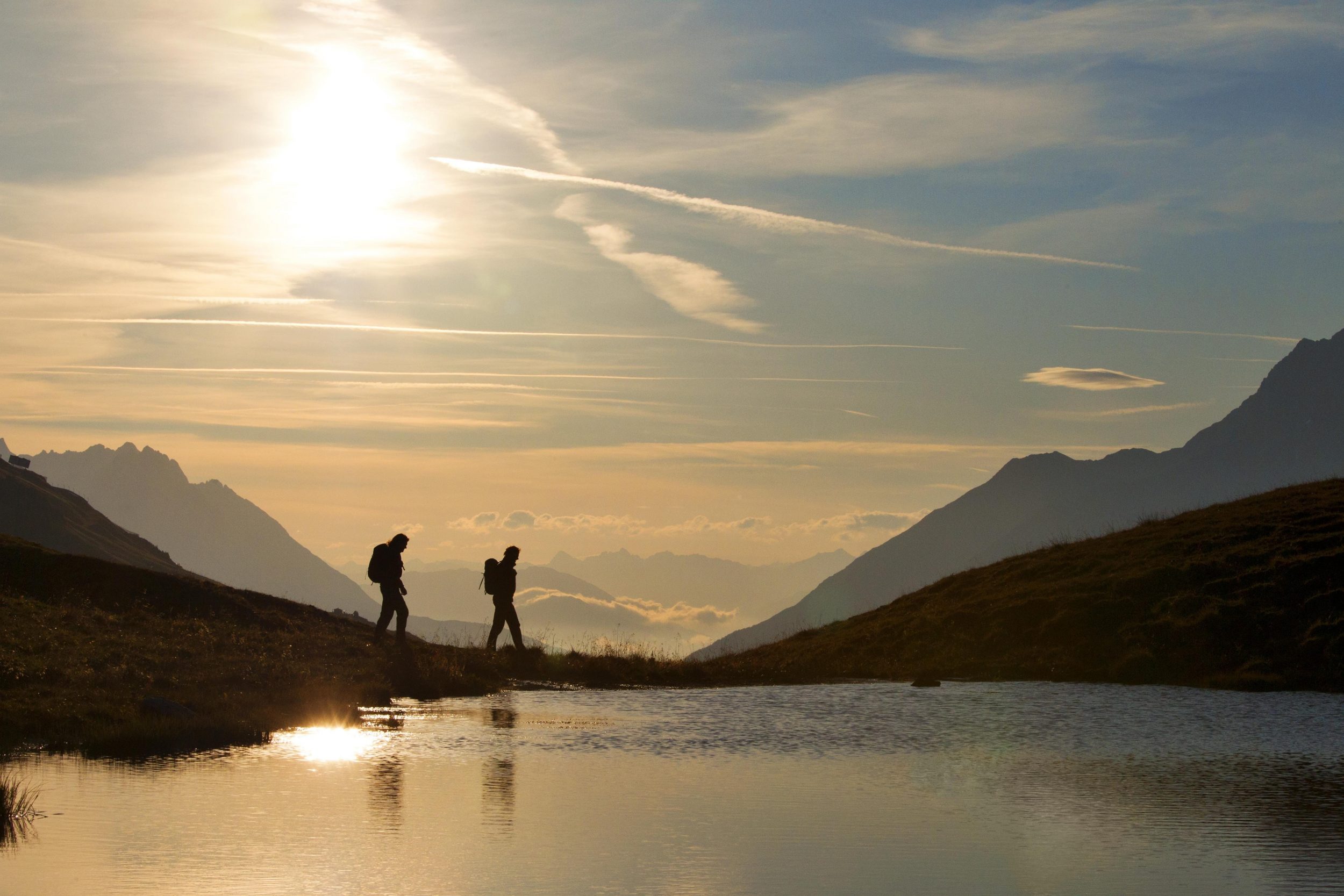 Summertime in Europe's most liveable mountain village
The ticket to your holiday: St. Anton Summer Card
From as little as one overnight stay, hotels and accommodation providers welcome their guests to the Tyrolean holiday region with this free leisure ticket for the entire duration of their stay. While early morning yoga sessions on the mountain may appeal to some, others might want to try their hand at a spot of archery or explore the mountains by e-bike. All rides on the buses between Landeck and St. Christoph, as well as one day's use of the St. Anton cable cars are also included. For a fee, guests can "upgrade" their ticket to a "Premium Card" and enjoy extra services. The St. Anton Summer Card is valid from 20th June to 23rd September 2018. For more information, visit www.sommerkarte.at
"Entente Florale" demonstrates quality of life
Although St. Anton am Arlberg is known as an international tourist destination, the mountain village has retained its original alpine character. This special harmony with nature also impressed the jury of Europe's largest competition for a greener and more pleasant environment. In late summer 2017, the Tyrolean community was officially proclaimed Europe's most beautiful village in bloom. "Entente Florale" experts were impressed, amongst others, by the reservoir-generated Arlberg electricity, which makes St. Anton 100% energy self-sufficient.
The "mystical" Verwall Valley
A whole new world opens up only a few minutes away from the village centre: from summer 2018 onwards, holidaymakers will encounter four new, interactive stations that provide insights into the myths and legends of the region in the car-free Verwall Valley of St. Anton am Arlberg. Refurbishments have also been carried out at the high rope garden and playground at Lake Verwall, for which words alone cannot describe its emerald green waters. A barbecue and picnic area can also be found near Rasthaus Verwall. Extended in 2017, the "Eldorado" Bike Areal and the 35 metre long steel cable suspension bridge add to the many opportunities for active recreation.
Mountain Yoga Festival from 30th August to 2nd September 2018
The worlds of healthy stretching and healing mountains collide at the 3rd Mountain Yoga Festival from 30th August to 2nd September 2018, when the international yoga scene convenes in this Tyrolean mountain village to take part in an inspiring programme with modern yoga classes, meditation and workshops. Top class experts from the USA, Great Britain, Germany, Austria and Switzerland will be passing on their expertise in all levels of ability over four whole days – sometimes high up on the mountain, and others in spiritual places of energy down in the valley. The programme is rounded of by the "Yoga Talk" on Friday evening (31st August), as well as the "Yoga Bazar" on Saturday (1st September). The 4-day festival ticket is available in combination with various holiday packages.www.mountainyogafestivalstanton.at
With or without a cable car: wanderlust and summit adventures
The 300-kilometre hiking trail network in St. Anton am Arlberg offers boundless opportunities for ambitious mountaineers and pleasure hikers. Well-marked trails in varying lengths and degrees of difficulty entice hikers to the untouched natural landscapes of the Verwall and Lechtal Alps. Speedy mountain ascents are facilitated by the Arlberg cable cars that whisk holidaymakers to Mounts Rendl, Gampen, Kapall, Galzig and the region's highest peak at 2,811 metres above sea level – the Valluga. Once at the top, walkers can choose from a wide variety of tours and quaint mountain lodges for refreshments.
The "Mutspuren – Feel the Courage" Panorama Trail on Galzig which can also be easily reached via cable car, opened in summer 2016 at some 2,000 metres above sea level, where the whole family can learn about Arlberg's fascinating history at the lovingly designed "Erlebniswelt – Adventure World".
Another trail in Schann entitled "Faith and History", is dedicated to various themes such as the Swabian Children, alpine farming and the "Golden City".
The great Way of St. James also passes through the region: The historic Arlberg Hospiz Hotel in St. Christoph offered protection and shelter to traveling pilgrims in the14th Century – and its doors are still open today.
The "Eagle Walk" also begins and ends here, Tyrol's most spectacular long distance hiking route. This 280 kilometre long hike (over 23 stages) leads hikers past powerful peaks, refuge huts, mountain lakes and flower-filled meadows, through the Karwendel and Rofan mountains to St. Johann am Wilder Kaiser. But that is not all: the "Adlerweg" is continually being expanded and improved.
Sport and exercise
First ever festival for e-bike fans from 22nd to 24th June 2018
It is said that anyone who has ever sat on an e-bike, will never go back to pure pedal power. Holidaymakers can see if that saying is true during the first "E-Bike Fest" in and around ARLBERG-well.com event centre in St. Anton am Arlberg from 22nd to 24th June 2018. In addition to specially designed test tracks and a driving safety area, local guides are available to accompany those interested on guided e-bike tours. Ever since the "EldoRADo" Bike Areal in Verwalltal opened in summer 2017, St. Anton has been a popular holiday address for cyclists of every genre – whether e-bike fans, or those who still prefer to cycle without electrical assistance.
Hotspot for bikers: explore ARLBERG on two wheels
With its well signposted and marked network of cycling routes encompassing 350 kilometres in total, St. Anton am Arlberg is a popular area for all kinds of cyclists. The trails are sometimes extremely challenging, but always reward with fabulous views of the region's most beautiful high valleys. St. Anton is also the optimum starting point for racing cyclists: challenging routes stretch away to the east and west for alpine explorations – such as the challenging Kaunertaler Glacier Tour, the scenic Silvretta High Alpine Road or the "Three Passes" journey to Bregenzerwald Forest and Lake Constance.
The Classic: "Arlberg Giro" on 29th July 2018
Dry heat, dusty air, stormy winds or seemingly endless rainfall: according to the recently developed corporate design, "ARLBERG Giro" is dominated by the element of water this year. Ambitious racers compete on the great Silvretta-Circuit, which leads over one of the most beautiful high alpine roads in the Alps. Around 1,400 participants will compete again in this popular but arduous sporting event again on the 29th July. The route leads from St. Anton over the Arlberg Pass to Bludenz, through Montafon, over the winding Silvretta High Alpine Road and back to St. Anton via Paznauntal – covering an eye watering 2,500 metres in altitude difference and 150 kilometres in the process. Whoever reaches the highest point of the course, "Bieler Heights" at 2,032 metres fastest, will also receive the coveted "King" or "Queen" of the Mountain" title. Spectators who find the 7 a.m. start of the race in St. Anton's pedestrian zone a little too early, can follow a no less exciting spectacle on the eve of the race: when numerous pros will be racing through the centre of the village as part of the "International Cycle" Criterion. www.arlberg-giro.com
Burning muscles guaranteed: Arlberg Bike Marathon on 18th August 2018
The high alpine terrain of St. Anton am Arlberg is equipped with everything your need for a challenging bike marathon: demanding ascents, varied routes and trails, as well as motivating views that amply reward all the exertion. 40 kilometres and 1,622 metres in altitude must be overcome in this race on 18th August, when the starting pistol is fired at 10 hrs in St. Anton's pedestrian zone. Some participants will not only be competing for victory on the day, but vying for the much coveted "Arlberg Eagle" winner's trophy – because the Arlberg Bike Marathon is also the third and final discipline of this legendary mountain triathlon. www.arlbergadler.eu
Iconic mountain triathlon: "Arlberg Eagle" – ski, run & bike
Contrary to standard triathlons, the three disciplines of the "Arlberg Eagle" are held over a period of five months. The prelude to this worldwide unique mountain triathlon is the "White Thrill" event on 21st April 2018. After the mass start late afternoon at the Vallugagrat, 555 international skiers and telemark enthusiasts hurtle down nine kilometres of unprepared slopes to the valley, with an added 150 metre interim ascent and several challenging obstacles, to make things even more interesting for participants and spectators alike!
Competitors then have to keep in shape for the next discipline, the "Arlberg Jakobilauf" half marathon on 21st July. Those still in possession of sufficient competitive spirit can then try their luck at winning the coveted triathlon trophy at the "Arlberg Bike Marathon" on 18th August.
Those who prefer it a little less "extreme" can take part in the "Arlberg Marmot" – a toned down version of the Arlberg Eagle held on the same days, but with shorter distances: The "Fit & Fun" running route for the Jakobilauf is 8 kilometres long and the "Bike-Marathon" covers 20 kilometres. www.arlbergadler.eu
Transcend borders: Montafon-Arlberg-Sparkassen-Marathon on 30th June 2018
The starting pistol for the "Montafon-Arlberg-Sparkassen-Marathon" will be fired on 30th June in Silbertal in Vorarlberg. The ca. 600 participants appreciate the scenic race route in particular: 42 kilometres leading mostly through alpine forest and hiking trails to St. Anton am Arlberg. The highest point of the tour is the national border between Vorarlberg and Tyrol, at 1,945 metres above sea level. A total of 1,600 metres in altitude difference must be surmounted.
A popular destination, even when the weather isn't playing ball: Arl.rock sports and climbing centre
With almost 1,000 square metres of climbing surfaces and classic indoor sports activities, arl.rock entices you outside in any weather. Of around 100 challenging climbing routes, 30 are located in the outdoor area where two via Ferrate routes lead up the 18 metre high outdoor tower. Tricky bouldering variants are ready and waiting inside. And those who prefer to keep their feet on the ground to start with, can let off steam playing tennis, volleyball, basketball, table tennis, squash or a spot of bowling.
Thrills with a view.
Raging white waters, pristine canyons and steep gorges: professional outdoor experts help visitors experience an adrenalin rush in the midst of high alpine landscapes around St. Anton – be it rafting, kayaking, canyoning tours, paragliding, climbing or on adventure hikes.
Climbing for all levels of ability
With its steep and rocky faces, Arlberg presents a whole range of climbing opportunities for free-climbers. The "Klettergarten" (rock climbing area) at the Schanner Gorge is a particularly popular destination for sport climbers, with 40 different routes in grades of difficulty ranging from 3 to 9. Bouldering enthusiasts can scramble over boulders up to eight metres high along the wildly romantic rocky walls of the gorge. A well secured gneiss climbing area can also be found around the Darmstädter Hut and Kuchenspitze Peak (3,148 metres above sea level), with seven climbing walls and around 70 additional routes.
Experienced mountaineers rave about the St. Anton via Ferrate, considered by those in the know to be not only one of the most challenging in the Alps, but also one of the most beautiful. The almost two kilometre long route leads high above St. Anton on a long ridge to the Weißschrofenspitze Peak. In comparison, the high and low rope gardens in St. Anton am Arlberg are a proverbial "walk in the park". Beginners can "dangle" around up to twelve metres above the forest floor on a sixteen section parcours in this natural playground. In bad weather, St. Anton sports and climbing centre, arl.rock, awaits with around 100 different routes in diverse levels of difficulty.
Nine holes, 100 metres in elevation: "moguls'" for golfers
The mountainous landscape of St. Anton am Arlberg is perfect for golfers who enjoy that little extra challenge – because it quickly becomes apparent you are in the midst of high alpine terrain at the golf course in Nasserein. A challenging 100 metres in altitude need to be negotiated on this richly varied course, which demands a certain level of stamina and presents a "tricky" game. Amateurs are offered the opportunity to learn the fine art of driving, chipping and putting here during training sessions, children's afternoons and handicap courses. In summer 2016, the Arlberg Golf Club course was "promoted" from a six-hole practice course to a certified nine-hole course.www.golfarlberg.at
Welcome Wellness: wellness with views of the peaks
Swimming, sauna, steam bath, spa – are all required to be able to indulge in the essential pleasures of rest and relaxation whilst on (summer) holiday. St. Anton am Arlberg offers it all at the ultra-modern and spacious ARLBERG-well.com, Centre for Wellness and Communications. The complex is also used regularly as a venue for sporting and international events, where special glazing allows unobstructed and refreshing views of the surrounding mountains. You can also enjoy some pleasant relaxation at the Wellnesspark Arlberg Stanzertal in Pettneu. Many St. Anton hotels also offer exclusive spa facilities and therapeutic treatments.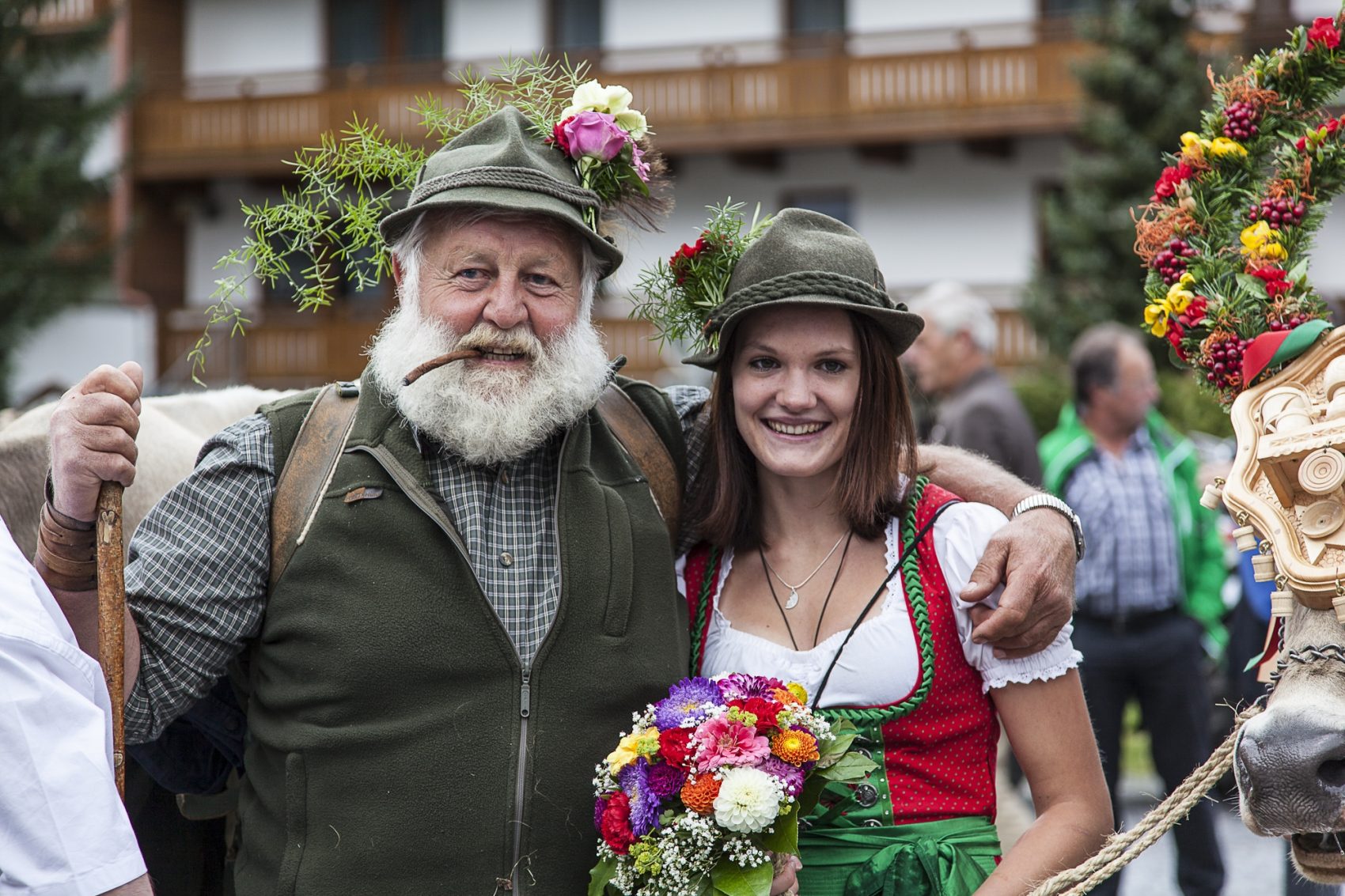 Families & Children
Colourful programme for adventurers of all ages
St. Anton am Arlberg is the ideal holiday village for the whole family. Therefore, it goes almost without saying that the Tourist Board offers an adventurous holiday programme for the next generation. Parents in particular, appreciate it enormously when the region's mascot as well as children's representative, "Hase Hoppl" (Bunny Hop) takes off with the young ones. During professionally accompanied expeditions through nature from Monday to Friday, kids aged 4 to 16 years learn all kinds of interesting things, such as how to build a dam or a sundial.
Useful information on cows and the forest
Senn´s WonderWalkingTrail around the Senn Hut above St, Anton am Arlberg is a popular day trip destination for the whole family. Whilst there, visitors may want to find out what grows in the "Drunken" Forest, how much saliva does a cow produce in one day, or what does a gummy bear plant look like? Visitors will find the answers to all these questions and more along the various stages of the trail, at the herb garden, in the tree house, along the "Cool" trail or in the "Forest of Wonder" – as well as straight onto your smart phone using the QR codes supplied. The various stages were awarded with the gold innovation prize for "Ideas and Nature" and "Best Offer for Children". And during the weekly "Nature Watch Tour" with a qualified herbal expert, even many St. Anton locals are amazed to find out: that it is never too late to learn.www.wunderwanderweg.at
A world record blooms along the WonderWalkingTrail.
It all began with 1,600 hand-planted edelweiss shrubs: and now over 100,000 edelweiss grow in the form of a huge flower at the Sennhütte above St. Anton am Arlberg from July onwards. In 2017, "Guinness World Records" recognised this hand-planted splendour as the world's number one in terms of numbers of flowers, almost doubling the previous record from Turkey's Ankara. Visitors can find out more about this powerful alpine symbol at the Edelweiss-Stadl and adjacent nature trail, which is part of the WonderWalkingTrail.
Culture and film
4th Cuisine & Art Festival from 17th August to 9th September 2018
40 celebrity chefs, 30 top winemakers and bartenders, over two dozen artists – after a year-long creative break, guests and visitors alike can savour the finer things in life during the Cuisine & Art Festival in St. Anton am Arlberg. The summer highlight for gourmets and connoisseurs will be held in the Tyrolean mountain village for the fourth time this year from 17th August to 9th September. In addition to star chef and patron Eckart Witzigmann, other well-known gourmets such as Kevin Fehling, James Baron or Klaus Erfort are expected at various events and at changing locations. For information, tickets and programme, please visit www.kulinarikkunst.org
24th Film Festival in St. Anton am Arlberg from 22nd to 25th August 2018
The international mountain sport elite will meet late summer for the 24th time in St. Anton am Arlberg. The annual film festival "Mountains, People, Adventure" from 22nd to 25th August offers an exciting insight into extraordinary expeditions that have taken place around the globe. The eclectic mix of this event is what makes it so special: visitors experience the atmosphere of a professional major event in the familiar atmosphere of this Tyrolean town. In addition to films with fascinating imagery, international endurance athletes, film directors and impressive personalities talk live about their experiences and adventures and comment on their films. www.filmfest-stanton.at
Music and Custom
Chapels from former times to today: music entertainment for every occasion
Brass music has always enjoyed great tradition and is back in fashion once again. For over a century now, six bands have been an integral part of the communities in Stanzertal, which also includes St. Anton. St. Anton Town Band was founded in 1900 and the famous ski pioneer, Hannes Schneider, was its chairman. The band has enjoyed its greatest boom, however, since the year 2000 with numerous performances all over the world and a high proportion of young musicians.
The music associations present lively performances in turn at the many different festivals, such as St. Anton's Village Festival on 14th and 15th July 2018, as well as the Parish Fairs in St. Jakob (21st /22nf July), Pettneu (15th August), Flirsch (26th August) and Schnann (2nd September). The Arlberg Riflemen Marquee Festival from 10th to 12th August in St. Anton am Arlberg is yet another all-time favourite.
As the first autumn leaves turn to gold, ornately decorated cattle will be returning to the valley from their summer alpine pastures. This is celebrated on the 15th September with a traditional cattle drive and farmer's festival. Locals and guests bid farewell to summer and welcome the autumn season on this special day.
Heavy props are occasionally used at the weekly Tyrolean Evenings: sometimes tree stumps are even hacked by an axe, stone blocks hammered or a scythe sharpened. 20 performers from "D'Arlberger" take these unusual instruments on to the stage to depict traditional life in the mountains. Their improvisational talents have already impressed audiences in almost every country in Europe. The successful folk group has even made guest appearances in Canada, South Korea and Japan. Performances in St. Anton am Arlberg can be enjoyed in the Arlbergsaal, every Tuesday from July to September from 21 hrs. The admission fee is Euro 17, which includes a drink.
The fun starts at Arlberg: Country Dance Festival from 7th to 16th September 2018
Country fans will meet in St. Anton am Arlberg from 7th to 16th September for the musical highlight of summer 2018: up to 500 Catalan dancers and line dancers from all over the world will then live out their shared passion for dancing at the Country Dance Festival. They also have their sights set on two new disciplines on both weekends: a "Catalan World Record" and a "Line Dance Marathon". Visitors can savour a real country feeling on 15th September, when American double-act "High South & Love and Theft" from Nashville come to town. 2014 was in fact a great year too, when the Tourist Board, Line Dance Landeck Associaiton and the Arlberg Mountain Line Dancers managed to secure the "Best Event of the Year" audience award from the renowned magazine "Living Line Dance" for St. Anton.
St. Anton Events Calendar 2018 at a glance:
21st April "The White Thrill"
22nd – 24th June St. Anton E-Bike Fest
30th June Montafon-Arlberg-Sparkassen-Marathon (mountain running)
8th July Hour of reflection for car drivers in St. Christoph
14th/15th July Village Festival in St. Anton am Arlberg
21st July Arlberger Jakobilauf – half marathon
21st /22nd July Parish Fair in St. Jakob
28th July International Cycle Criterion,
29th July "ARLBERG Giro" – Cycle marathon
5th August Alpine Festival "40 Years Putzenalm"
10th to 12th August Arlberg Riflemen Marquee Festival in St. Anton am Arlberg
15th August 7th Arlberg Herb Festival at the Sennhütte
15th August Parish Fair in Pettneu
17th August to 9th September 4th Cuisine & Art Festival in St. Anton am Arlberg
18th August Arlberger Bike Marathon
22nd to 25th August 24th Film Festival, "Mountains, People, Adventure"
26th August Parish Fair in Flirsch
30th August to 2nd September 3rd St. Anton Mountain Yoga Festival
2nd September Parish Fair in Schnann
7th – 16th September Country Dance Festival
15th September Almabtrieb (cattle drive) and Farmers' Festival
22nd September Charity Bouldering
Further information is available from St. Anton am Arlberg Information Offices
www.stantonamarlberg.com
We'll soon make a Must Read Guide to St Anton after visiting in July, but in the meantime, you can read the Must Read Guide to Courmayeur here and the Must Read Guide to Val di Fiemme here.
To keep on reading Ski News at your Fingertips, keep on visiting The-Ski-Guru, subscribe to our newsletter and follow us on Social media through our hashtags #skinewsatyourfingertips and #theskiguru.
Featured Image: On the 150 kilometers of the "Arlberg Giro" cycle race from St. Anton via Bludenz, the Montafon, the Silvretta and back, the athletes overcome 2,500 vertical meters
Photo credit: TVB St. Anton am Arlberg / photographer Patrick Säly
Please follow and like us: