The summer holidays are coming upon us and I am counting the days to leave this hot city and have some days off. I have been planning this summer holiday for at least half an year and cannot believe it is finally coming! We will be going to the mountains and the beach in one trip, to please all the members of the family.  Even though I will be having a couple of meetings here and there, it is still time to spend with the family and enjoy being and playing outside.
I love planning where we are going to go each year. For winter we always go to the Alps driving, and we have done already 5 years of going to Pila, just up from Aosta, one going to Madonna di Campiglio and one adding Courmayeur to the end of our stay in Aosta/Pila. We always travel by car, as we take all our equipment with us, and we are well positioned in SE London to get to Folkestone for the Eurotunnel station.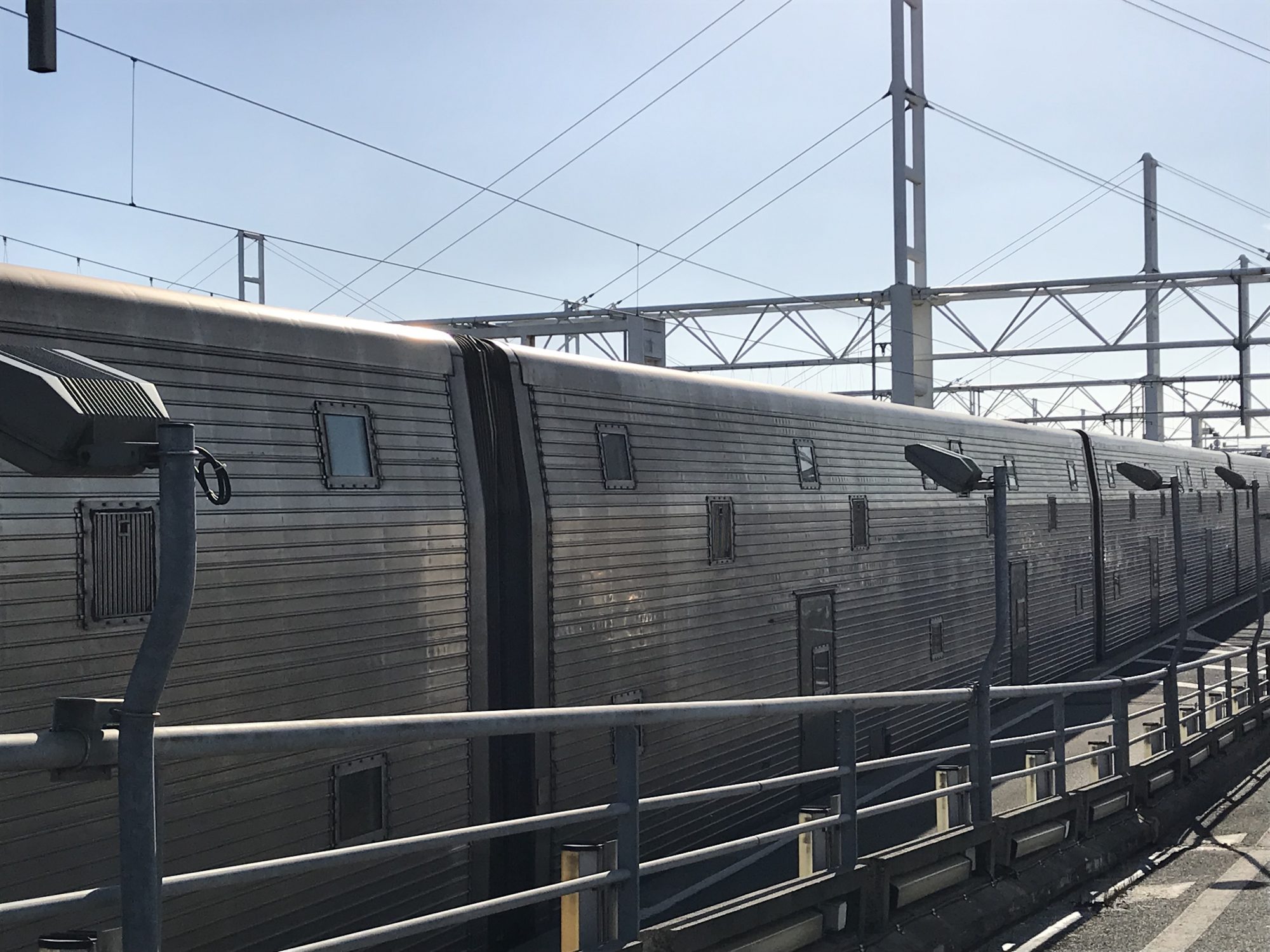 Summer is not different. I find that purchasing flights for the family during the kids' school holidays is very expensive, plus I do love our road trips. So off we'll be going soon to Folkestone to board the Eurotunnel and get into another adventure.

One thing to remember is to get the car lights stickers that are obligatory for UK cars driving in the Continent, so you do not blind the cars coming the other way, the yellow vests per each person in the car, a triangle and I am not sure if the breathalysers are still requested in France. It was the case, then I've read that it was not the case anymore – just check online before travelling just in case! Have all these things inside the car, reachable if you are stopped by the police, not in your car boot, as you could be fined if you need to get out to get them!
The agenda will be more or less like this – drive the first day up to Chaumont, our choice of stop, as we always stay in the same hotel and we know the people working there, who are very nice. The hotel is super child friendly and is located bang in the middle of the pedestrianized centre of the town.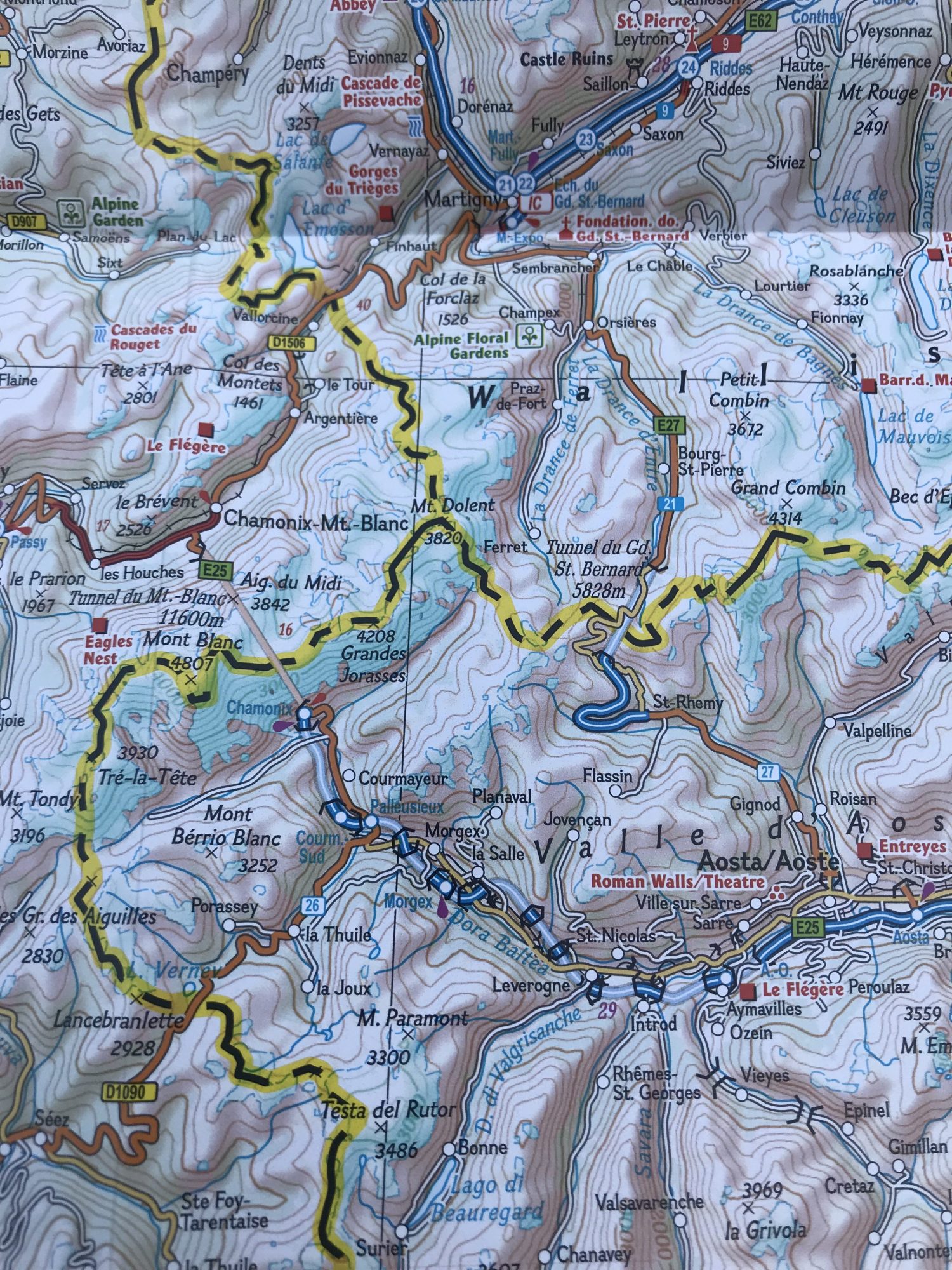 On day 2 we'll be driving to Chamonix, on the border of France, at the base of the Mont Blanc. Here we'll stay at what my boys call the best hotel in the world, which might not be, but it is very nice still- the 4 stars L'Heliopic! They love that there is a special area for kids with all-you-want sweets, a virtual reality and a fantastic spa with a lovely indoor pool. I'll do a review on the hotel later.

We are staying two nights in Chamonix, and as we went last year up the Aiguille du Midi, this year we'll visit the Mar de Glace in Montenvers, and will have lunch at the Terminal Neige and visit its refuge. Really looking forward to that, as the views are magnificent for what I've heard.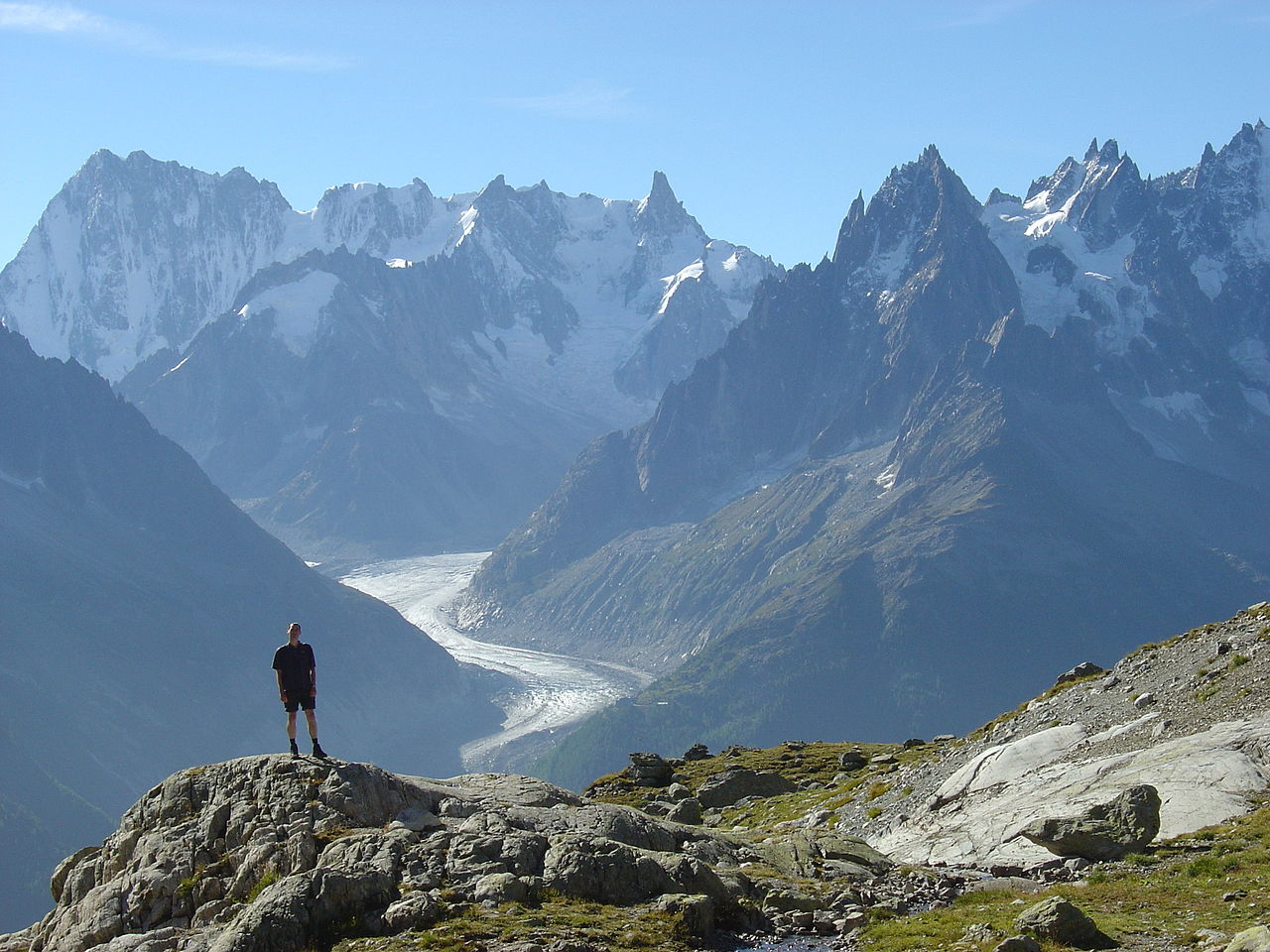 After the two nights in Chamonix, we'll cross the Mont Blanc tunnel and we will go to Courmayeur. I am looking forward to being in summer in Courmayeur and seeing what it has to offer. I know that one-day we will need to go to Aosta and see the Roman ruins, as I've seen them last year and my family have not. Aosta is the second city in Italy for quantity in Roman ruins, there are very well preserved ruins to go and see. I will write more lately on this. We will also take the gondola from Aosta into Pila and go for a hike, as my youngest son is a fan of this place and wants to see it in summer.


In Courmayeur we are planning to go up Plan Chécrouit and go for some hikes, and also to the open pool up in the mountain, maybe we'll go back to the Skyway, up to Punta Helbronner. For sure we'll do some hikes in Val Veny and Val Ferret.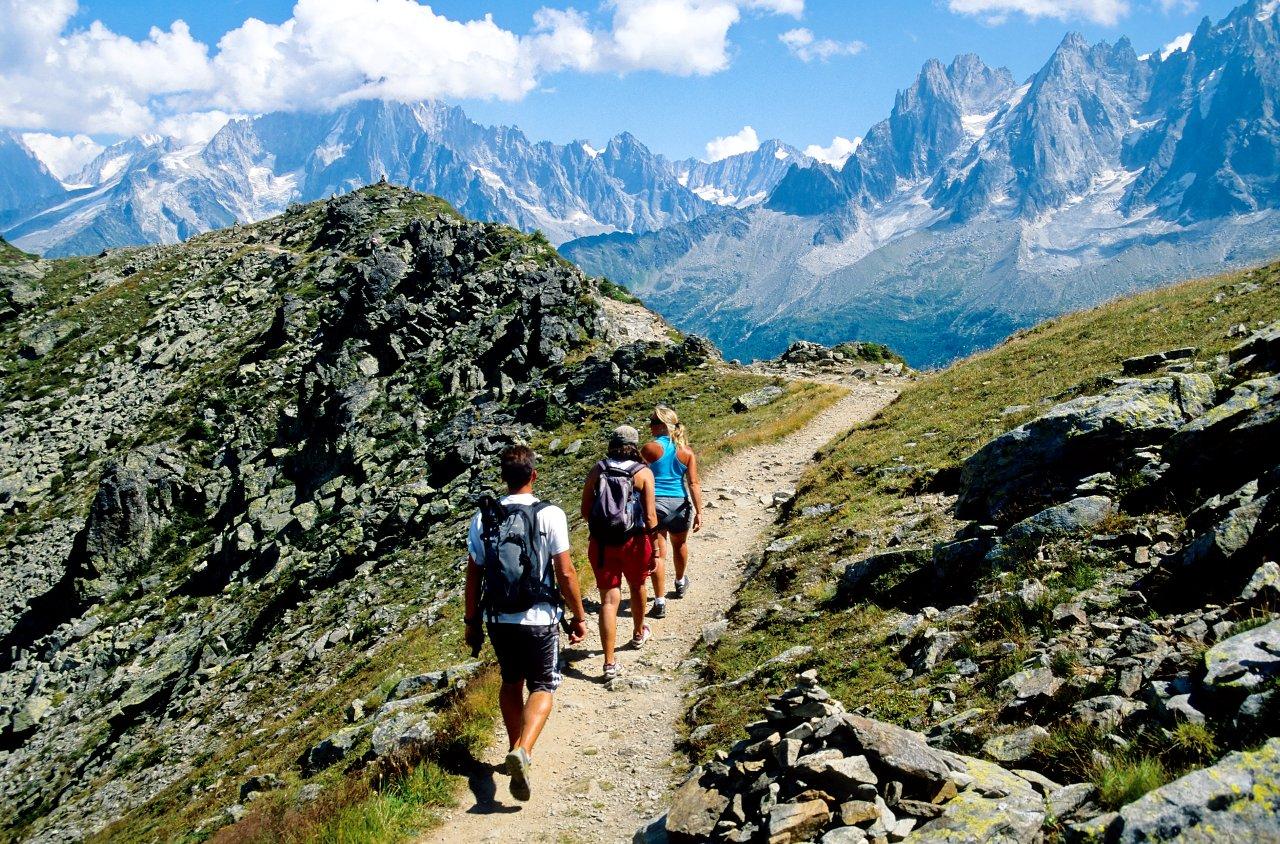 After one week in the mountains, we'll drive down passing Genoa to Forte dei Marmi, the Tuscan beaches. There we've got a lovely house a bit up in the mountain, with views of the sea and the mountains, so can't wait! I do work as a tour operator, but many times for my holidays I finish looking on Airbnb or Homelidays (same company as Homeaway) and also on Booking.com, which I use a lot for a one-night stop on the way.
I have never been in Forte dei Marmi, and I know that we are well placed to visit Cinque Terre, also Pisa and Lucca. We'll see what we'll do, in accordance to the weather and on how tired we are. This place was suggested by a good friend of mine that been there last year, so lots to discover!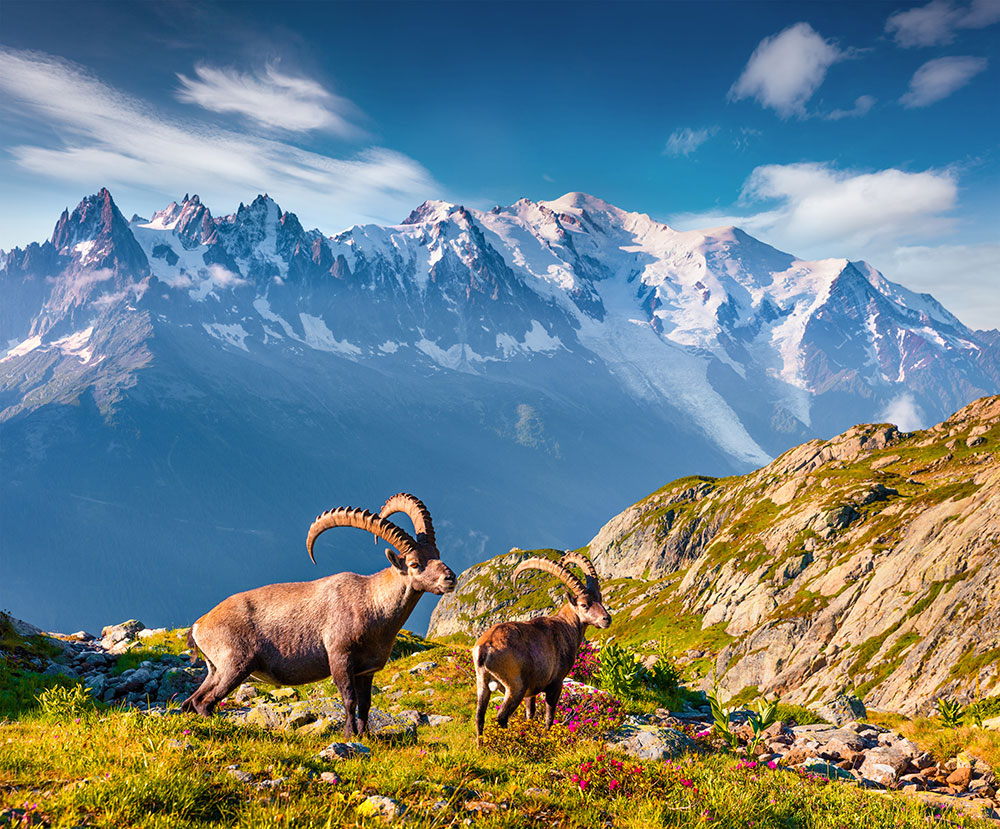 Coming back we'll try another mountain tunnel, this time the Fréjus and go for one night to Courchevel, then one night to Langres, a medieval walled city, and then to somewhere near a lake outside of Laon. We do like taking time in our travels, and getting off the motorway into the B (or D) roads. In this way we can see all the sleepy towns and stop at them and see how the locals live.
This is my case, but summer in the mountains is getting more and more popular. Resorts are catering more to summer travellers, from building facilities for bikers, hikers and adventurers (like adding zip lines, hanging bridges, etc). Maybe is a chance to go to a fancy resort that you cannot afford in the winter, but you could in the summer, where the ambiance is less hectic, and you have time to stop and admire the beauty of the mountains.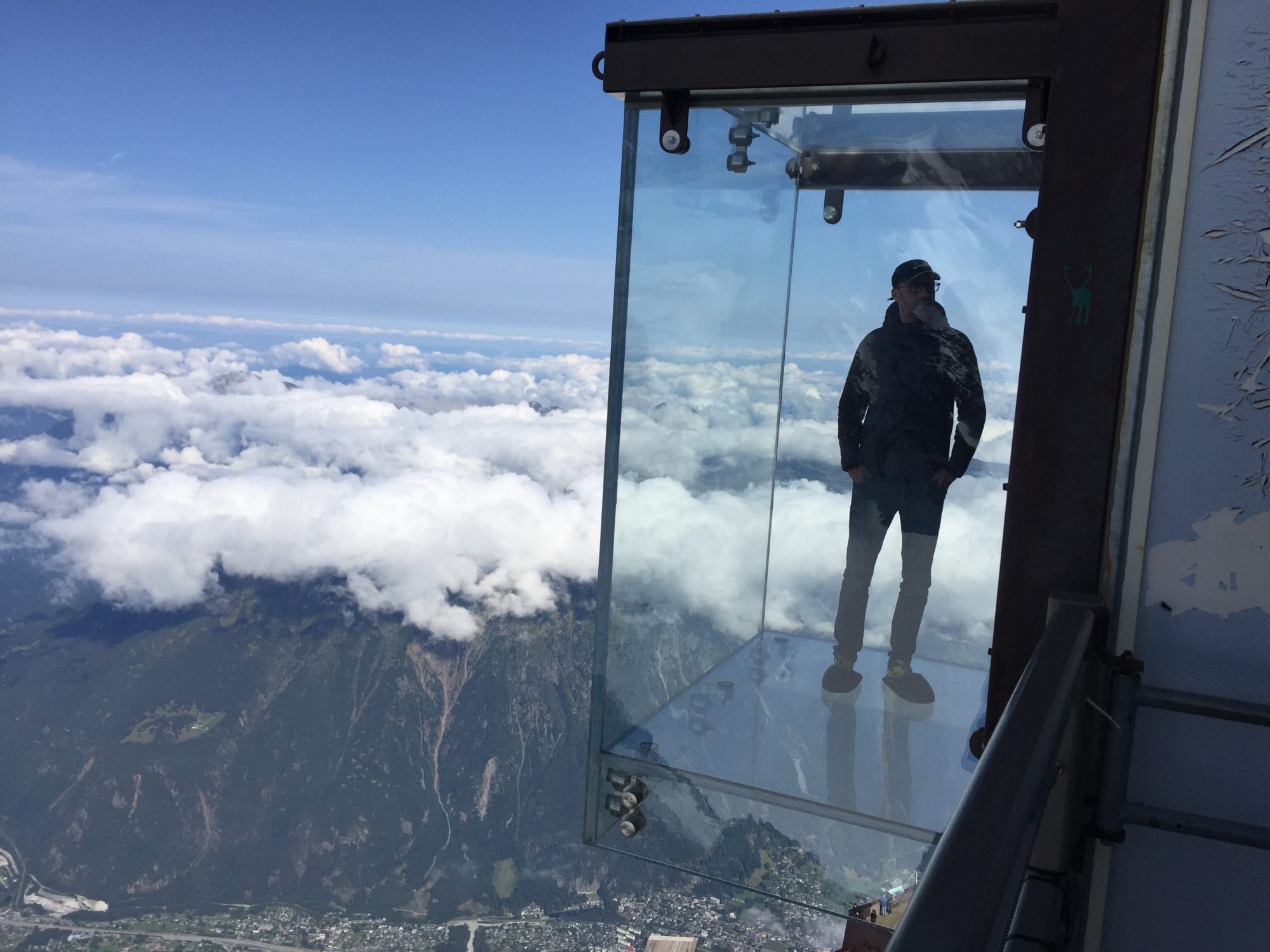 Most mountain resorts have lovely huts where you can have a tasty lunch and continue your adventure in the afternoon. And the options for aperitivo and dinner are endless.
If going to the Alps, you can fly to a major hub, such as Geneva, Milano, Verona, Zurich and Innsbruck and be in no time in the resort of your choice. Or you can fly to smaller airports to be even nearer. Or if driving or flying is not your thing, you can go via train. If coming from London, you can change in Paris and then see where you want to go, maybe Zurich and then take a train to the mountain of your choice? It takes longer, but you can appreciate the landscape, and it allows you to move freely in the wagon. I did it once and it was pretty good indeed.
If you need help in planning your holiday and would like us to put it together, contact us.
You can read our Guide to Courmayeur here.. If you are lucky, you can go and take a helicopter flight around the Mont Blanc massif. Unfortunately this summer we will not be able to take the Panoramic Mont Blanc Lift, as it is closed for the summer. Here is more information about that. . And you can read our guide to driving to the mountains here.
To keep on reading Ski News at your Fingertips, keep on visiting The-Ski-Guru, subscribe to our newsletter and follow us on Social media through our hashtags #skinewsatyourfingertips and #theskiguru.
The Ski Guru has launched a new Consulting Service and a Media Agency for snow/winter marketing platforms.
Featured image: The view from the top of the Skyway Monte Bianco – Punta Hellbronner- Amazing rotating gondola that takes you up to the highest point in Italy to see the Mont Blanc and all the surrounding mountains. Photo: The-Ski-Guru.
Please follow and like us: