SnoFolio Announces Partnership with U.S. Collegiate Ski and Snowboard Association.
Snowsports Performance Technology Company Expands Support of Athletes with Ski Training Management System
SnoFolio announced a partnership with the United States Collegiate Ski and Snowboard Association (USCSA). The partnership furthers SnoFolio's mission of supporting and progressing skiers throughout their lifetime by making its Snowsport performance technology available to more athletes.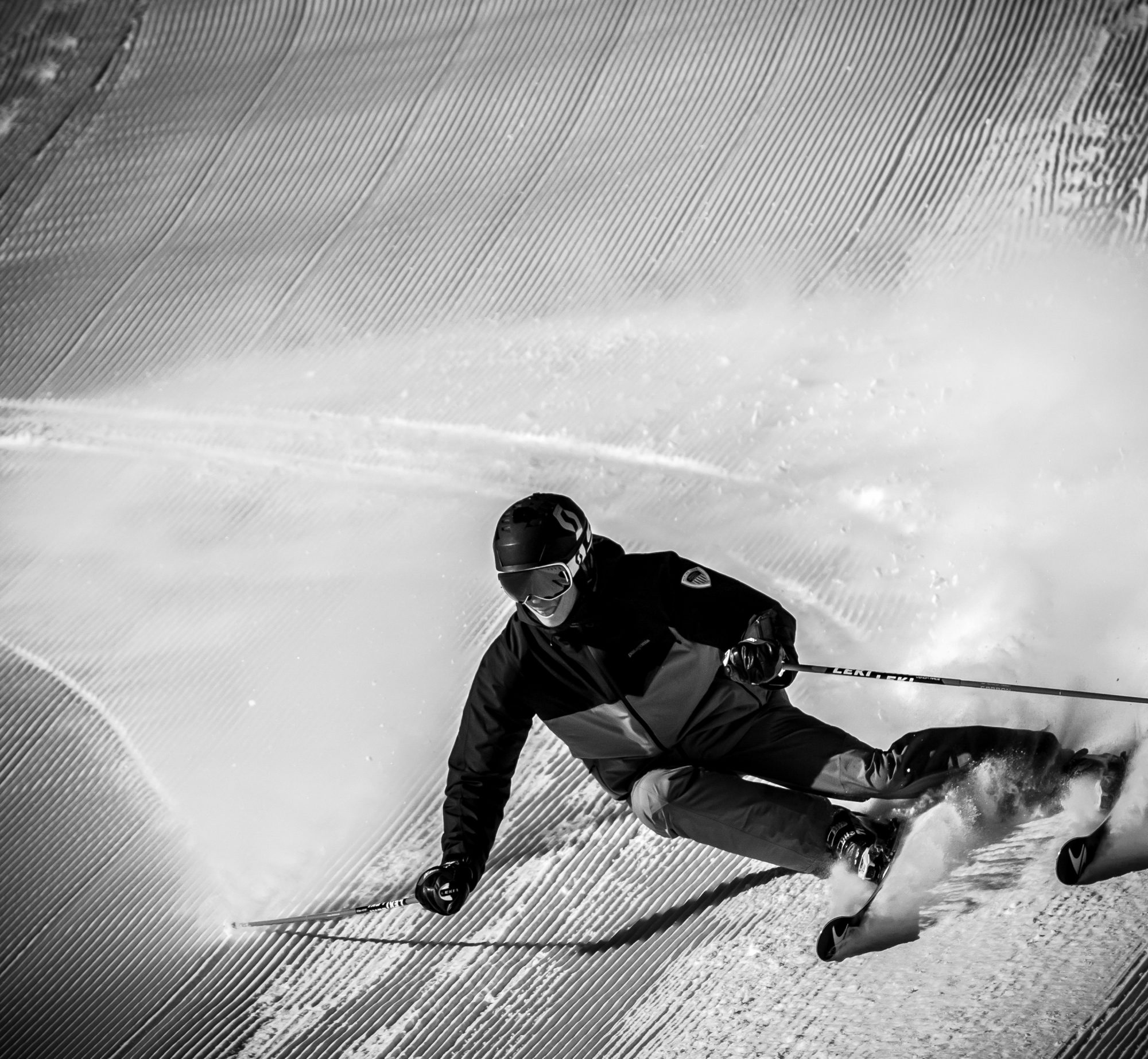 The USCSA is recognized as the sports federation for collegiate team ski racing and snowboarding in America. USCSA scores the top three performances out of teams of five. Teams compete in a variety of disciplines, including women's and men's alpine, cross country, snowboarding, freestyle, and jumping. Over 5,000 student athletes compete in USCSA events annually, representing over 170 institutions in 11 Conferences and 6 Regions.
Alec Tandara-Kuhns, Executive Director of the USCSA, said, "The partnership between the USCSA and SnoFolio is a great fit because it offers additional training outlets for our membership from the club level through to the fully funded varsity programs." 
The sponsorship aligns two Snowsport organizations in their mission of retaining skiers throughout their lifetime. SnoFolio will have a presence at USCSA sanctioned events including the 2020 National Championships.
"Snofolio salutes the USCSA in their efforts of building accessible competitive opportunities for Snowsports athletes that otherwise would not have a venue to compete, and we look forward to supporting USCSA teams and athletes next season," says Mark Cook, CEO/Founder of SnoFolio.
Attendees of the USCSA Summer Conference in Park City are invited to attend a presentation and hands on demo of SnoFolio's ski racing technology SnoPeak, led by Cook at 2pm on June 15. The breakthrough product delivers real-time, on-slope training results, analytics, and athlete performance portfolios and is developed exclusively for the ski racing community.
SnoFolio sponsored USCSA with $5,000 which secures our partnership for one year.
About SnoFolio
SnoFolio Corp is a Snowsports Technology company founded in 2015, and located in Salt Lake City, UT, and Vancouver B.C. They are powered by a passionate and dedicated team of skiers, instructors, racing veterans, coaches, educators, and technologists. Its mission is to provide the most innovative and engaging athlete performance development solutions to the Snowsports community.
More information: SnoFolio 
Read about the First National Learn to Ski and Snowboard Day in the US.
You can search for your own accommodation in the snow for your next ski holiday through our Accommodation Search tab.
The-Ski-Guru TRAVEL is a CONCIERGE service that can help you organise your bespoke ski trip to the Americas, Alps or Japan, including for those going from Britain to Europe, helping you book your Eurotunnel trip, and for all trips: lodging, lift tickets, rentals, ski school, and all you need for an excellent vacation. Go to https://www.the-ski-guru.com/travel and upload your information – this page will be updated soon with more travel ideas. Check our amazing Ski Safari in the Dolomites , stay at the San Lorenzo Lodge White Deer in the Val Pusteria of Sudtirol, in the Hotel Petrus in Riscone, for skiing Kronplatz, or check our offer to Obergurgl-Hochgurgl and Sölden to ski with your family. Maybe you want to come on my group to ski with other like-minded skiers in Courmayeur in January 2020, staying at the Gran Baita hotel?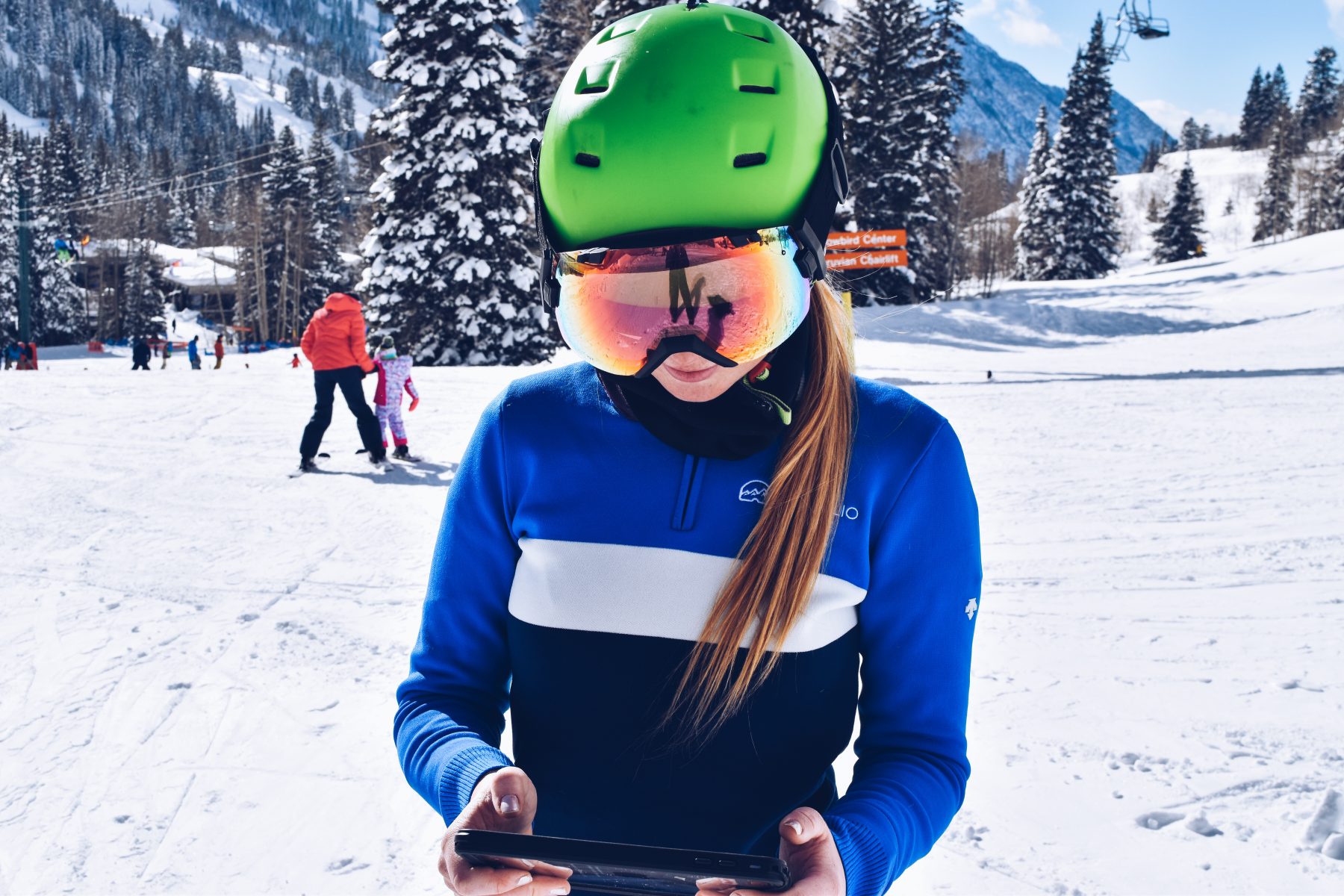 You can start thinking about your trip, by reading the articles on the Planning your Ski Trip tab.  Or how to pack for your family ski trip.  If taking your furry friend abroad to the continent, read about the new Pet Travel Scheme update from DEFRA. Self-drive skiers also need to plan for Brexit. Check out our tips for driving to the mountains.  If flying and renting a car in Europe, beware of the extra charges they will pass to you if you want winter tyres, snow chains or ski racks. If driving, check the winter tyres news for Europe and North America. You can see how our last family ski holiday was not as expected, even though one plans it to be a success, but how we could do the most of it.
Featured Image: SnoFolio Announces Partnership with U.S. Collegiate Ski and Snowboard Association. Photo courtesy of SnoFolio. 
Please follow and like us: