Relaunch of international route to Scandinavian Mountains Airport: -The Scandinavian ski resorts are once again more accessible for Dutch ski enthusiasts
As of 19 December 2021, Dutch company BBI Travel is relaunching its flights from Groningen Eelde Airport to Scandinavian Mountains Airport. The Dutch can return to SkiStar's Scandinavian ski resorts on Thursday and Sunday every week, giving them a more efficient and faster journey.
Great Dane Airlines will operate the route in collaboration with Scandinavian Mountains Airport. The type of plane that will be used is the Embraer 195, with a capacity of 118 passengers.
Scandinavian Mountains Airport can already offer several attractive routes for mountain and ski enthusiasts from several Danish, British and now even Dutch cities, with Groningen Airport Eelde.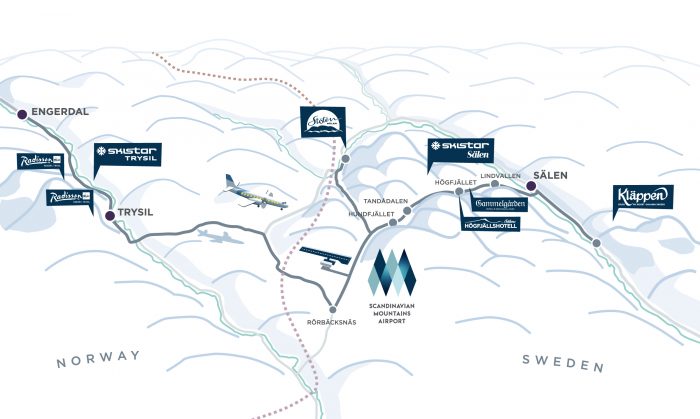 In recent years, there has been an increased interest in Scandinavian mountain experiences, both summer and winter. The Netherlands are no exception.
– The Netherlands is an important market for us and showed increased interest prior to the Corona pandemic. The Dutch generally love snow and winter sports. With this route, combined with a simple and convenient journey to our ski resorts Sälen and Trysil, plus the offer of first-class, safe mountain experiences for the whole family, we hope and believe that even more Dutch people will want to spend their holiday with us, says Mathias Lindström, Commercial Director of SkiStar AB.
Scandinavian Mountains Airport is located between two of SkiStar's destinations, Trysil and Sälen. The airport has 33 different co-owners, including SkiStar, who jointly aim to make these destinations more accessible. In recent years, several airlines have seen increased demand for travel to the Scandinavian ski resorts, in line with the trend of spending holidays at home – a development that started already before the Corona pandemic broke out.
A number of routes have been launched to Scandinavian Mountains Airport, both summer and winter, affirming SkiStar's position as the leading tour operator for Scandinavia.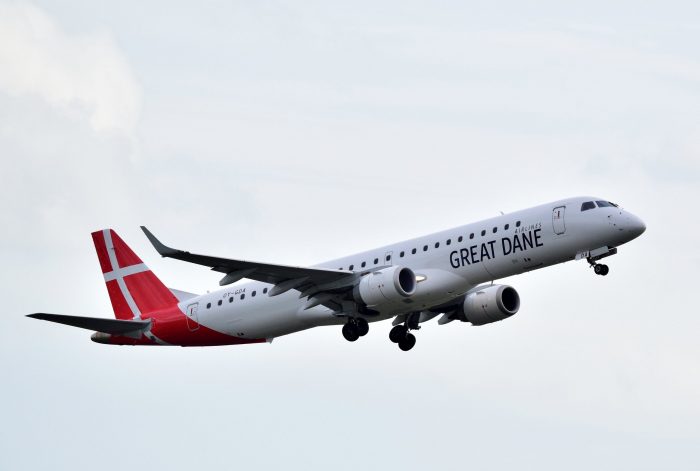 For the past 1½ years, borders have been closed and travel has been restricted due to the covid-19 pandemic. We now see them opening for travel between countries after a long shutdown, which is very pleasing. The fact that this Danish airline is investing in the Netherlands and making our destinations in Trysil and Sälen more accessible is great news. We look forward to welcoming our international guests back once the winter season is here, says Stefan Sjöstrand, CEO of SkiStar.
Timetable winter 2021/2022
| | | | |
| --- | --- | --- | --- |
| Route | Date | Flight days | Time |
| Groningen – Scandinavian Mountains Airport | 19/12-13/03. | Sunday | 09:30-11:10 |
| | 3/12-06/01–27/01-17/2/ 10/3. | Thursdays | 09:30-11:10 |
| Scandinavian Mountains Airport-Groningen | 19/12-13/03. | Sunday | 11:55-13:35 |
| | 23/12-06/01 / 27/01-17/02 / 10/03 | Thursdays | 11:55-13:35 |
| The schedule is subject to change | | | |
Facts about SMA
Scandinavian Mountains Airport is located on the border between Sweden's largest alpine ski area, Sälen, and Norway's largest alpine ski resort, Trysil. Short transfers combined with a first-class alpine family product give a unique position on the market. The region has four ski resorts with over 100,000 beds in hotels, apartments and cabins. The area has 250 slopes and a wide range of restaurants, entertainment, shopping and activities. Scandinavian Mountains Airport is a state-of-the-art airport with a remote-controlled control tower. The terminal building can handle up to four flights at once. Scandinavian Mountains Airport is wholly privately owned by 33 companies.
Facts about BBI travel
BBI Travel has specialized in travel for almost 60 years, and is one of the oldest travel companies in the Netherlands. In addition to Finland, Iceland and Scandinavia, travel to Ireland and Canada is also included. BBI Travel is also the main agent of the Hurtigrutten shipping company, which organises trips along the Norwegian coast, Spetsbergen, Greenland, Alaska and Antarctica.
Start planning your next trip!
You can search for your own accommodation in the snow for your next ski holiday through our Accommodation Search tab. Or if looking to stay in the heart of the Mont Blanc Valley in the Aosta Valley, check Il Coure della Valdigne review here. This is our own family home in the mountains, that I am renting out when not using, you can always write me a private message if interested to info@the-ski-guru.com
You can book directly through Airbnb  through this link
If you want to take your family skiing and you don't know where to start, read here. And search for your ski transfers from all airports to the Mountains here. And for those that are like me, that are lazy to cook, you can get your food, even gourmet mountain food delivered to your home with Huski.
If renting equipment (skis or snowboards)  check our agreement with Skiset– you can get up to 50% off ski or snowboard rental rates. I have been using them for years every year when I go to America  and Europe and they are great!
Already selling some alpine design items for your house. #bringthemountainshome with The-Ski-Guru HOME and put a smile in your face. These are hand-paintings done by me, applied to cushion covers, coasters and mugs.
Note: We are bringing shopping capability to this site. This free shipping is only to the United Kingdom. Different shipping rates apply abroad- please contact me for details. Customers from the EU please note; From 1st January 2021 if are buying products, you are responsible for the payment of import taxes, customs fees and any local taxes payable to the tax authorities in your own country when your order arrives in your country.

Also check my Contrado Store, with lots and lots of items added weekly!
Shop at the Contrado Store of The-Ski-Guru HOME for great presents for all those mountain lovers in your life.
Something more to read in this blog
Featured image: Relaunch of international route to Scandinavian Mountains Airport: -The Scandinavian ski resorts are once again more accessible for Dutch ski enthusiasts. Photo: Skistar/BBYTravel.
Please follow and like us: