Relaunch of international route to Scandinavian Mountains Airport: -The Scandinavian ski resorts are once again more accessible for Dutch ski enthusiasts
As of 19 December 2021, Dutch company BBI Travel is relaunching its flights from Groningen Eelde Airport to Scandinavian Mountains Airport. The Dutch can return to SkiStar's Scandinavian ski resorts on Thursday and Sunday every week, giving them a more efficient and faster journey.
Great Dane Airlines will operate the route in collaboration with Scandinavian Mountains Airport. The type of plane that will be used is the Embraer 195, with a capacity of 118 passengers.
Scandinavian Mountains Airport can already offer several attractive routes for mountain and ski enthusiasts from several Danish, British and now even Dutch cities, with Groningen Airport Eelde.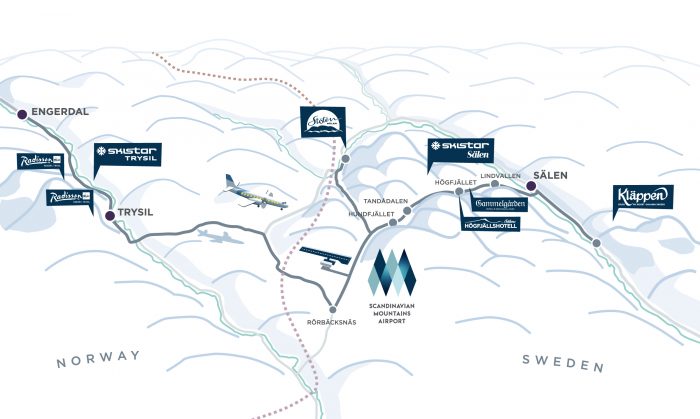 In recent years, there has been an increased interest in Scandinavian mountain experiences, both summer and winter. The Netherlands are no exception.
– The Netherlands is an important market for us and showed increased interest prior to the Corona pandemic. The Dutch generally love snow and winter sports. With this route, combined with a simple and convenient journey to our ski resorts Sälen and Trysil, plus the offer of first-class, safe mountain experiences for the whole family, we hope and believe that even more Dutch people will want to spend their holiday with us, says Mathias Lindström, Commercial Director of SkiStar AB.
Continue reading "Relaunch of international route to Scandinavian Mountains Airport: -The Scandinavian ski resorts are once again more accessible for Dutch ski enthusiasts"