Our Christmas holidays in the mountains with the kids and our dog! Courmayeur, Aosta.
This article may contain affiliate/compensated links. For full information, please see our disclaimer here.
So now that we are happy homeowners of a lovely flat in the mountains, we'll be there on every possible occasion. To do it cheap and more environmentally friendly, we drive with a full car going through the Eurotunnel and sleeping over in Chaumont on our way up, staying at the Ibis Chaumont Centre Gare, and in Reims coming back.
And as leaving your dog in care in the UK is super expensive, more in Christmas, we decided to take him with us and try our ski holiday with a dog! We have already travelled with him when we went to equip the flat in October, and I've realised, that if Ozzy had his sleeping crate, he is fine. That is his safe place. So, I've ordered one in Amazon to be delivered in Italy. That made the trick.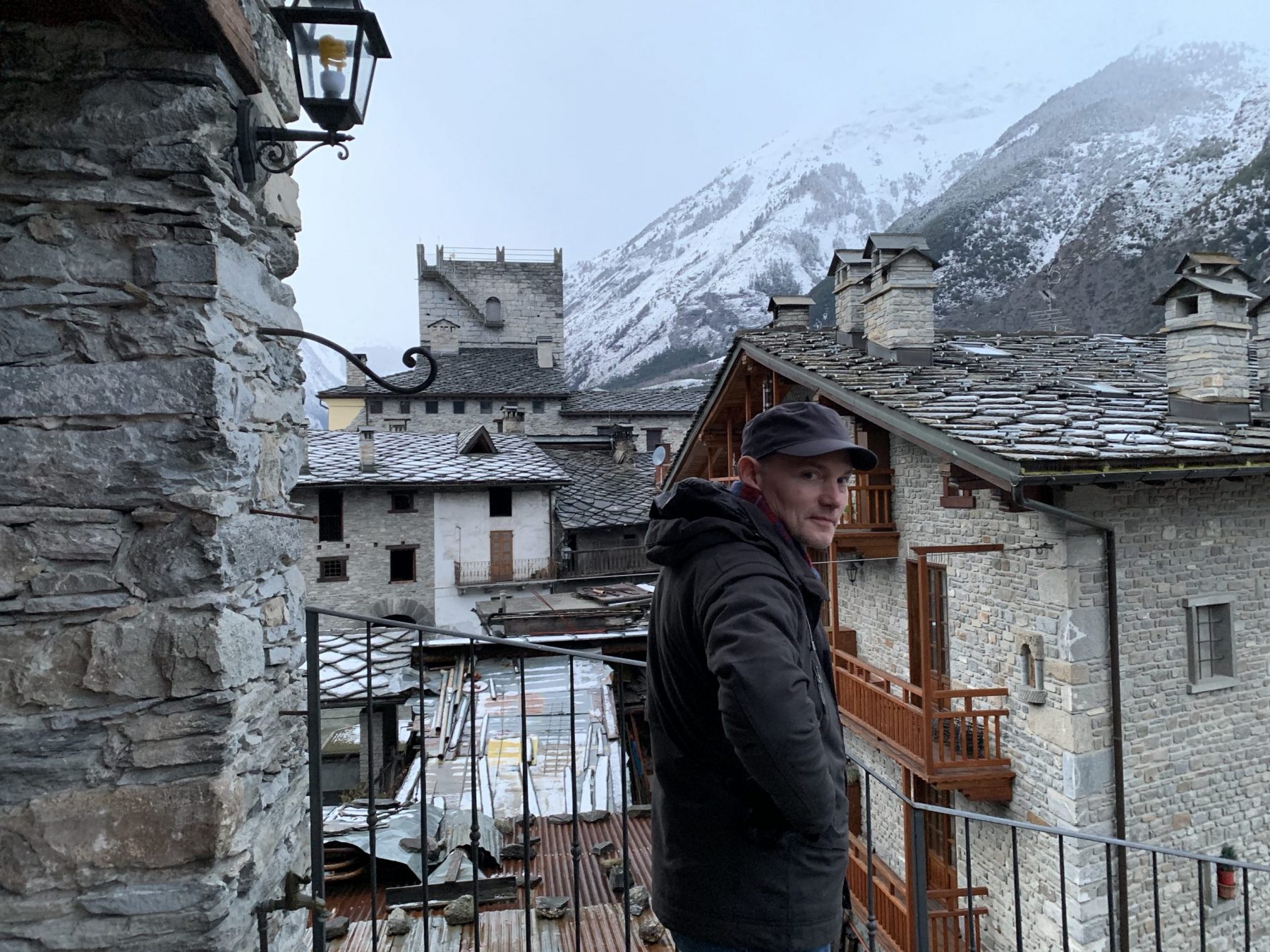 When we go and stay over in a hotel, there is no way that Ozzy will stay happy at a hotel room, even with his best filled bone. He starts crying first and the noise turns into a bark- therefore that is not an option! We have learnt to go to eat in two halves. Usually my husband and my eldest take Ozzy for a walk and I have a quick dinner with my youngest, and then we go to the room and stay with Ozzy while they have dinner. Same in the morning for breakfast. It is not ideal, but that seems to work fine for us.
The trip to the mountains is always amazing. I was expecting it to be much busier, as we've left the day after school broke up, on 21st December. I was glad to see that the route was pretty empty, even if France was having transport strikes at the time.
We arrived in our home in Morgex, just 10' down the road from Courmayeur, in the Aosta Valley, with good light and with time to bring all the goodies we were bringing to the flat to finish decorating it. As the car was really full, we will need to bring more boxes in our next February trip.
Continue reading "Our Christmas holidays in the mountains with the kids and our dog! Courmayeur, Aosta."