A Day Trip to Valle Nevado from Santiago City
HURRAY!!!!! Finally the wait for winter has finished. Valle Nevado is OPEN!
Report by Chino Martinez – Professional Skier
Saturday 29th June, 2019
After weeks of waiting for our best part of the year  – YES! 'WINTER" has arrived!
As a ski fanatic living during the winter in Santiago City, what I do all day is look up at the mountains and check how much snow accumulation there is on top!
From Santiago you can see the top of all the ski areas, and at this time of the season, we all get nervous about when we are going to start skiing and where, first!.
From the city to the ski areas you can drive up early morning in one hour or less, if you do so before hitting traffic jams. You will need a 4WD car with winter tyres and/or chains onboard.
I received a phone call from Pablo on Friday evening telling me to get ready as we were going to go up the next morning and were all set, 4WD truck, chains, cameras, drone, filmaker- we were ready to go!
6:45 am on the Saturday and we were ready to go.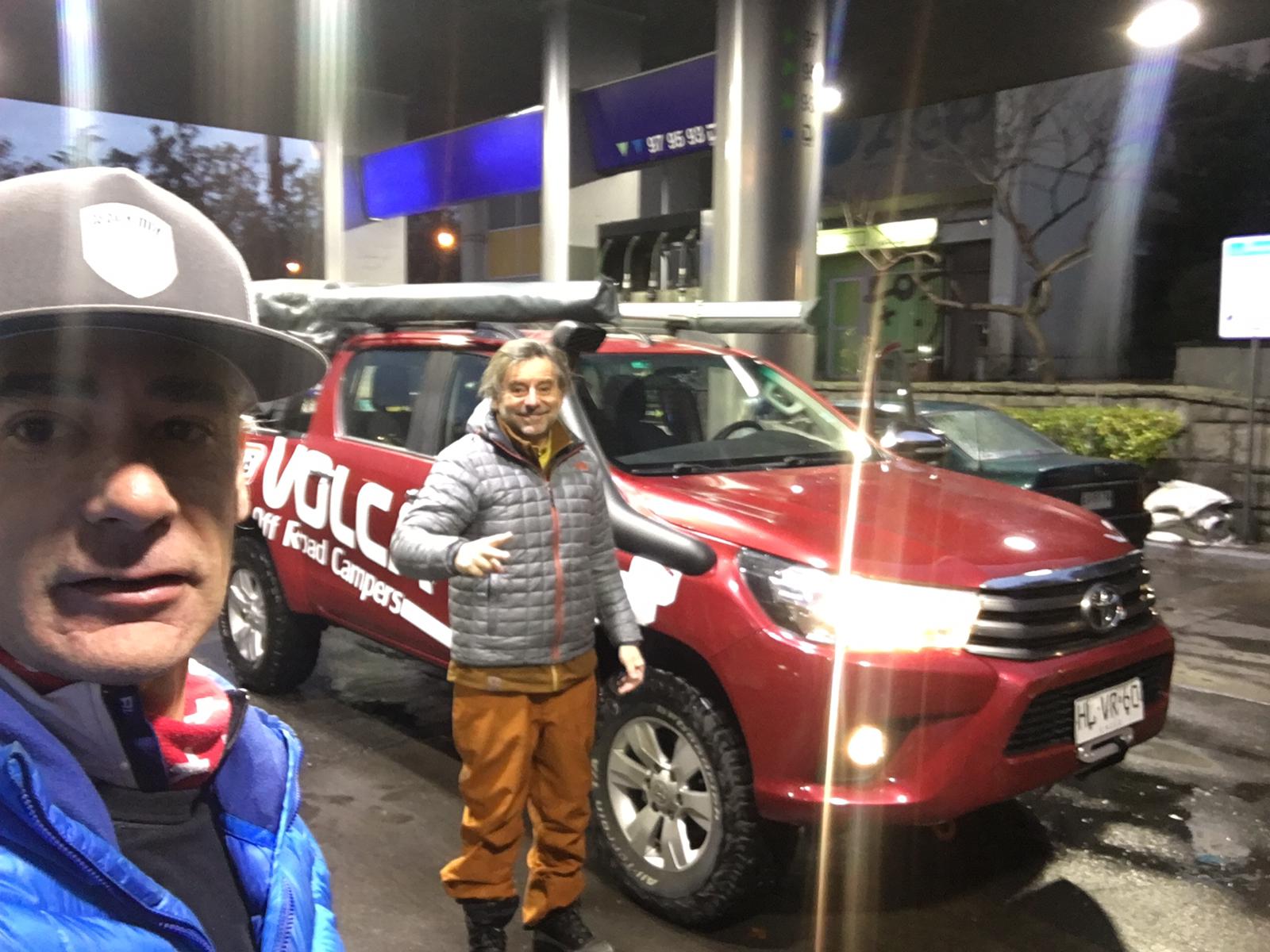 We've started our trip to Valle Nevado with Pablo, the driver, Xavier, the film-maker, Roberta the TV show presenter and myself – the skier.
The road up was not in good shape as we had a storm the night before during all night and lots of rain came down the city. It was at 1.500 m of altitude that we started to see some snow.
Continue reading "A Day Trip to Valle Nevado from Santiago City"