50 Years of PistenBully
50 years of PistenBully. 50 used vehicles. 50 percent discount.
On the occasion of their anniversary, PistenBully is offering the impressive number of 50 used PistenBully vehicles at very special prices – including new tracks and a spare parts package.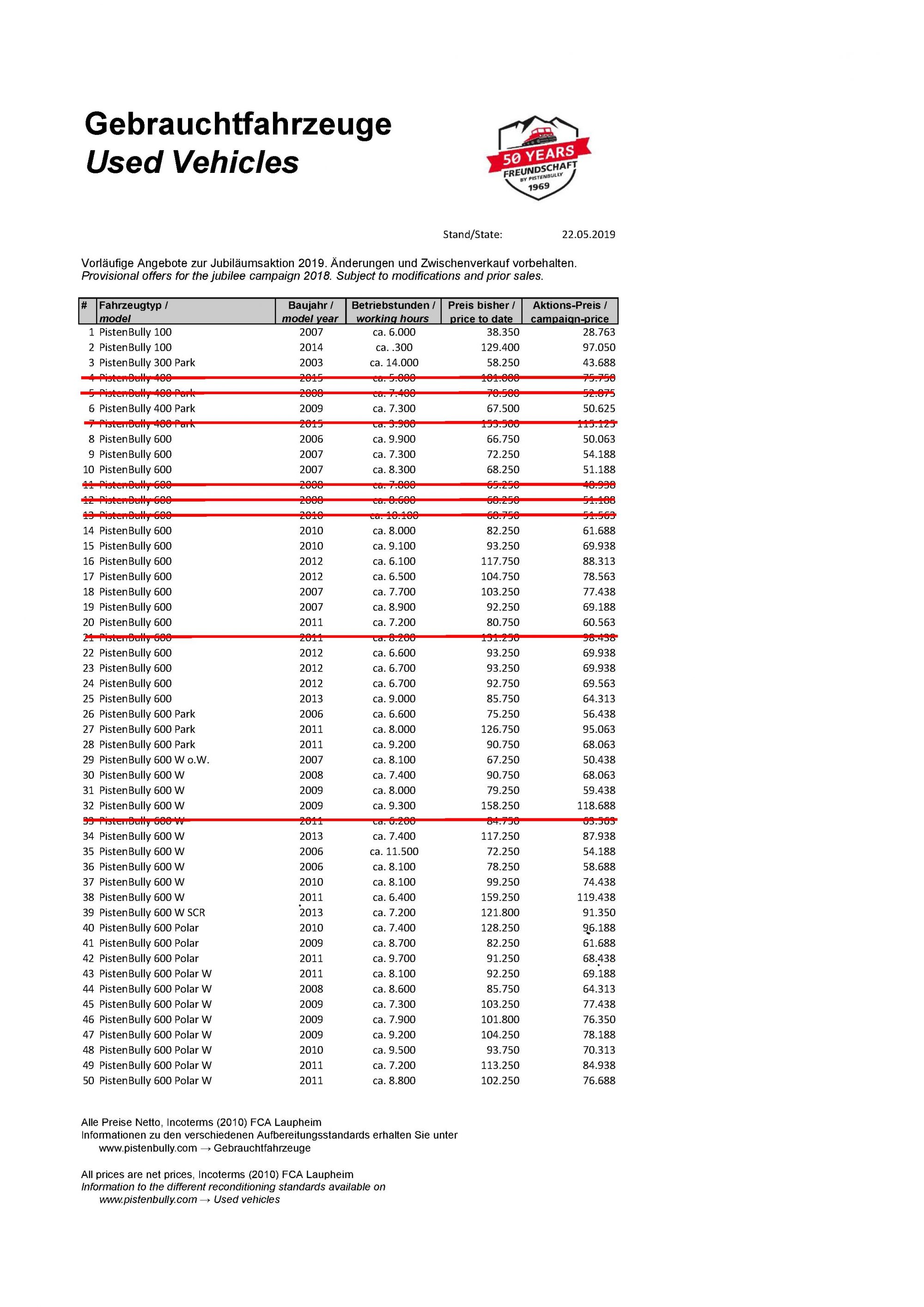 Attractive packages
Among these 50 vehicles, there is one for every need. With each of these used vehicles, the customer will receive a new set of combi tracks – both together with a discount of 25% off list price. This comes with a tailored spare parts package. The customer can individually compile this package up to a total list price value of €10,000 from the spare parts summer promotion parts scope and will receive a 25% discount off the regular list price. As part of PistenBully's promotion, in addition to all this, if you trade in a PistenBully from the 300 model series built after 2001, you will be rewarded with a special bonus of up to €5,000 extra on top of the price featured in Schwacke (Germany's "blue book" of automotive prices) – depending on condition.
The PistenBully 600. 
More information: Pistenbully
We've covered the launch of PistenBully's 0% Emmissions Snow Groomer at InterAlpin in Innsbruck on May 2019.
You can search for your own accommodation in the snow for your next ski holiday through our Accommodation Search tab.
The-Ski-Guru TRAVEL is a CONCIERGE service that can help you organise your bespoke ski trip to the Americas, Alps or Japan, including for those going from Britain to Europe, helping you book your Eurotunnel trip, and for all trips: lodging, lift tickets, rentals, ski school, and all you need for an excellent vacation. Go to https://www.the-ski-guru.com/travel and upload your information – this page will be updated soon with more travel ideas. Check our amazing Ski Safari in the Dolomites , stay at the San Lorenzo Lodge White Deer in the Val Pusteria of Sudtirol, in the Hotel Petrus in Riscone, for skiing Kronplatz, or check our offer to Obergurgl-Hochgurgl and Sölden to ski with your family. Maybe you want to come on my group to ski with other like-minded skiers in Courmayeur in January 2020, staying at the Gran Baita hotel?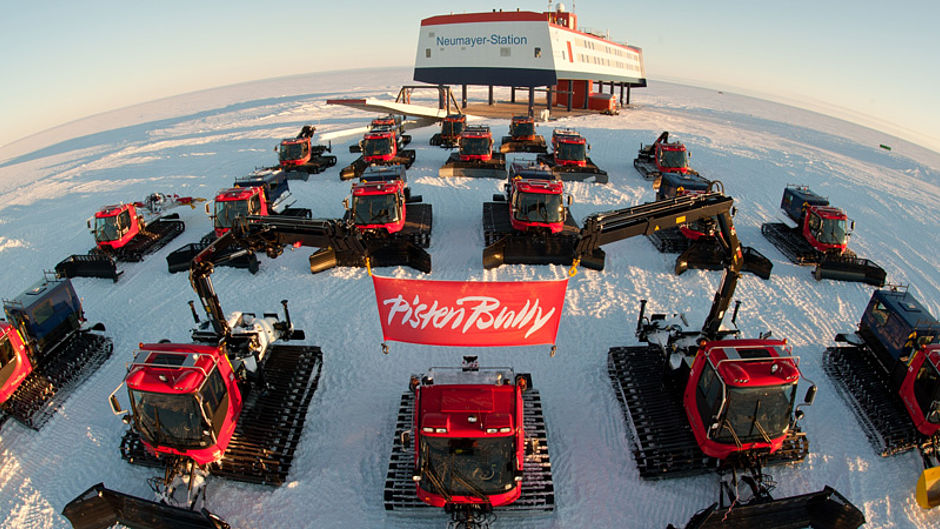 You can start thinking about your trip, by reading the articles on the Planning your Ski Trip tab.  Or how to pack for your family ski trip.  If taking your furry friend abroad to the continent, read about the new Pet Travel Scheme update from DEFRA. Self-drive skiers also need to plan for Brexit. Check out our tips for driving to the mountains.  If flying and renting a car in Europe, beware of the extra charges they will pass to you if you want winter tyres, snow chains or ski racks. If driving, check the winter tyres news for Europe and North America. You can see how our last family ski holiday was not as expected, even though one plans it to be a success, but how we could do the most of it.
Featured Image: PistenBully 300 Kandahar. 50 Years of PistenBully.
Please follow and like us: