50 Years of PistenBully
50 years of PistenBully. 50 used vehicles. 50 percent discount.
On the occasion of their anniversary, PistenBully is offering the impressive number of 50 used PistenBully vehicles at very special prices – including new tracks and a spare parts package.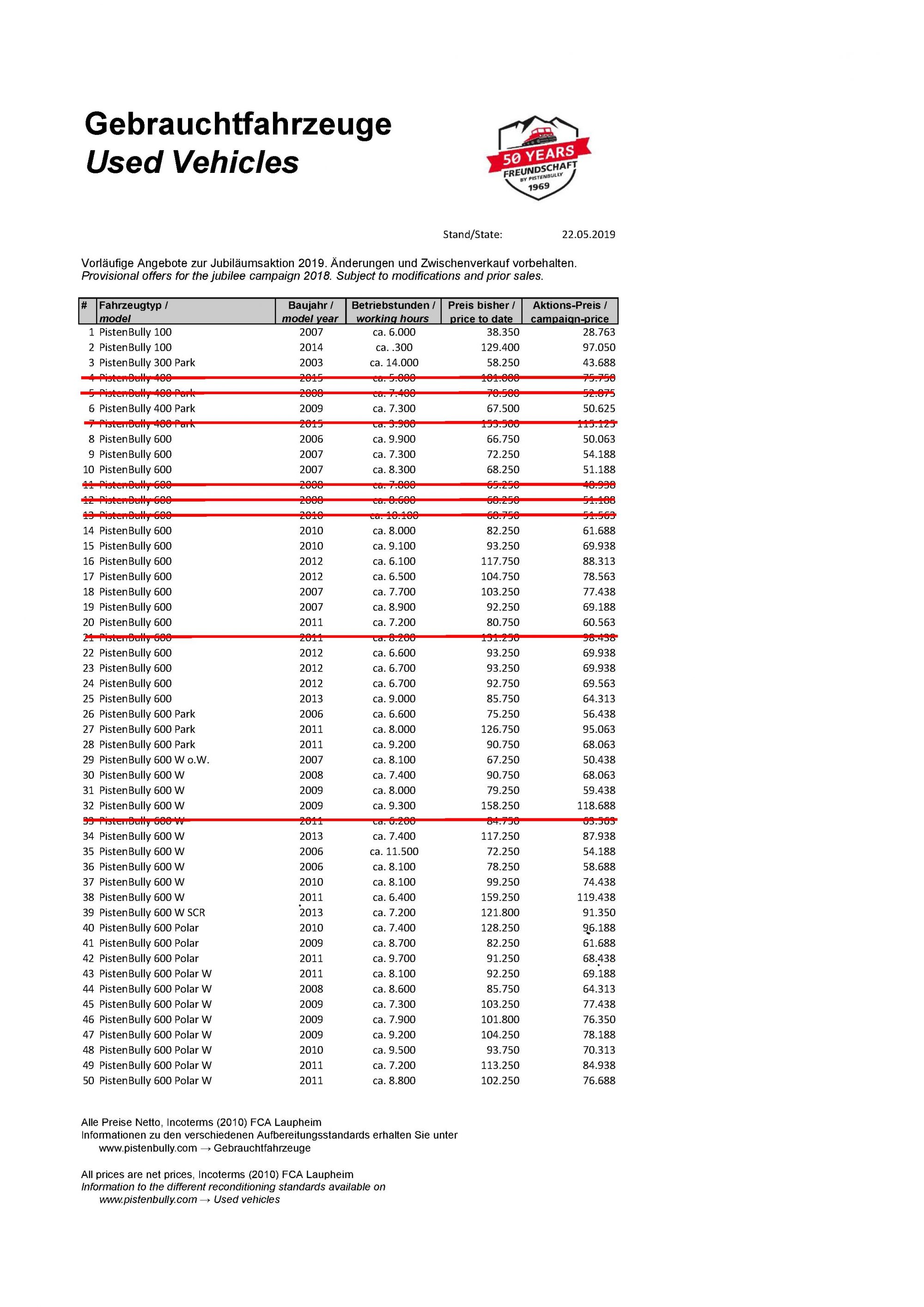 Attractive packages
Among these 50 vehicles, there is one for every need. With each of these used vehicles, the customer will receive a new set of combi tracks – both together with a discount of 25% off list price. This comes with a tailored spare parts package. The customer can individually compile this package up to a total list price value of €10,000 from the spare parts summer promotion parts scope and will receive a 25% discount off the regular list price. As part of PistenBully's promotion, in addition to all this, if you trade in a PistenBully from the 300 model series built after 2001, you will be rewarded with a special bonus of up to €5,000 extra on top of the price featured in Schwacke (Germany's "blue book" of automotive prices) – depending on condition.