QC Terme, the Italian brand of deluxe spas has just opened in Chamonix, by the Mont Blanc. There has been for years another QC Terme on the other side of the Mont Blanc, at Pré de St-Didier.
In this new QC Terme spa, nature is the protagonist, offering an indulging experience of swimming amidst the snow and grassy meadows.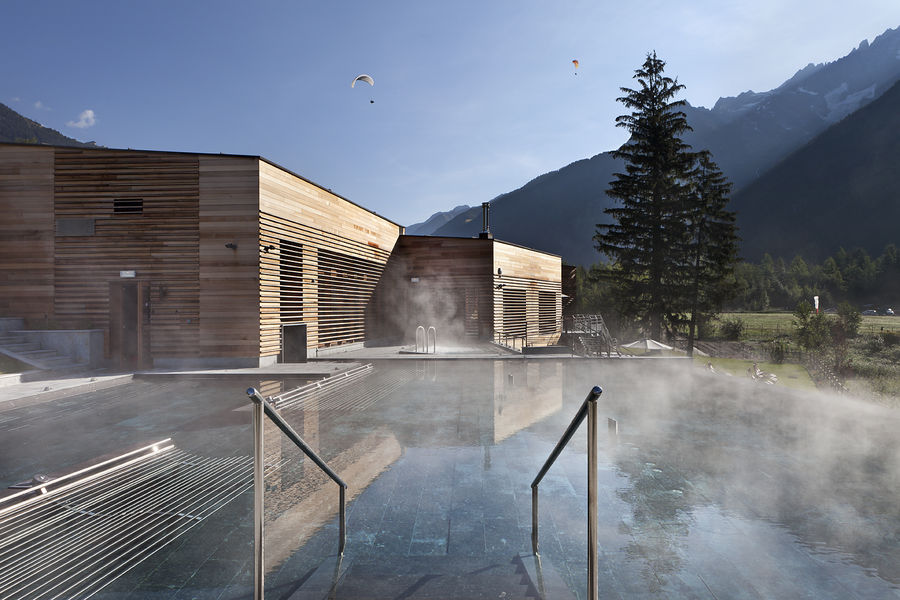 The spa has an unexpected combination of warmth and freshness, water and earth. Within the spa's 3,000 square meters there are more than 30 wellness practices, offering a multi-sensory journey. An infinity pool with a reflection that merges with the water of the adjacent Alpine lake and the Bossons Glacier.
Continue reading "QC Terme, the Italian spa experience arrives in Chamonix"