Old knees do not need to mean no more skiing! ski~mojo's review
As I am writing this, I am about to turn fifty, and I still think daily on skiing. But my body is not the same one as before, and even though I consider myself pretty fit, my knees have not been great for a while. With a broken meniscus, which I never fixed as I don't want to go through a knee-hole surgery if I can avoid it, to pain in my knees, and a recovering knee from a MCL injury, I am starting to wonder if my skiing days are going to be over soon.
So, I was thinking what I can do to keep on going – I always said that when I have no more knees, I'll dedicate more to cross country skiing and snowshoeing, basically, to any activity to keep me in the mountains and enjoying the fresh air and scenery.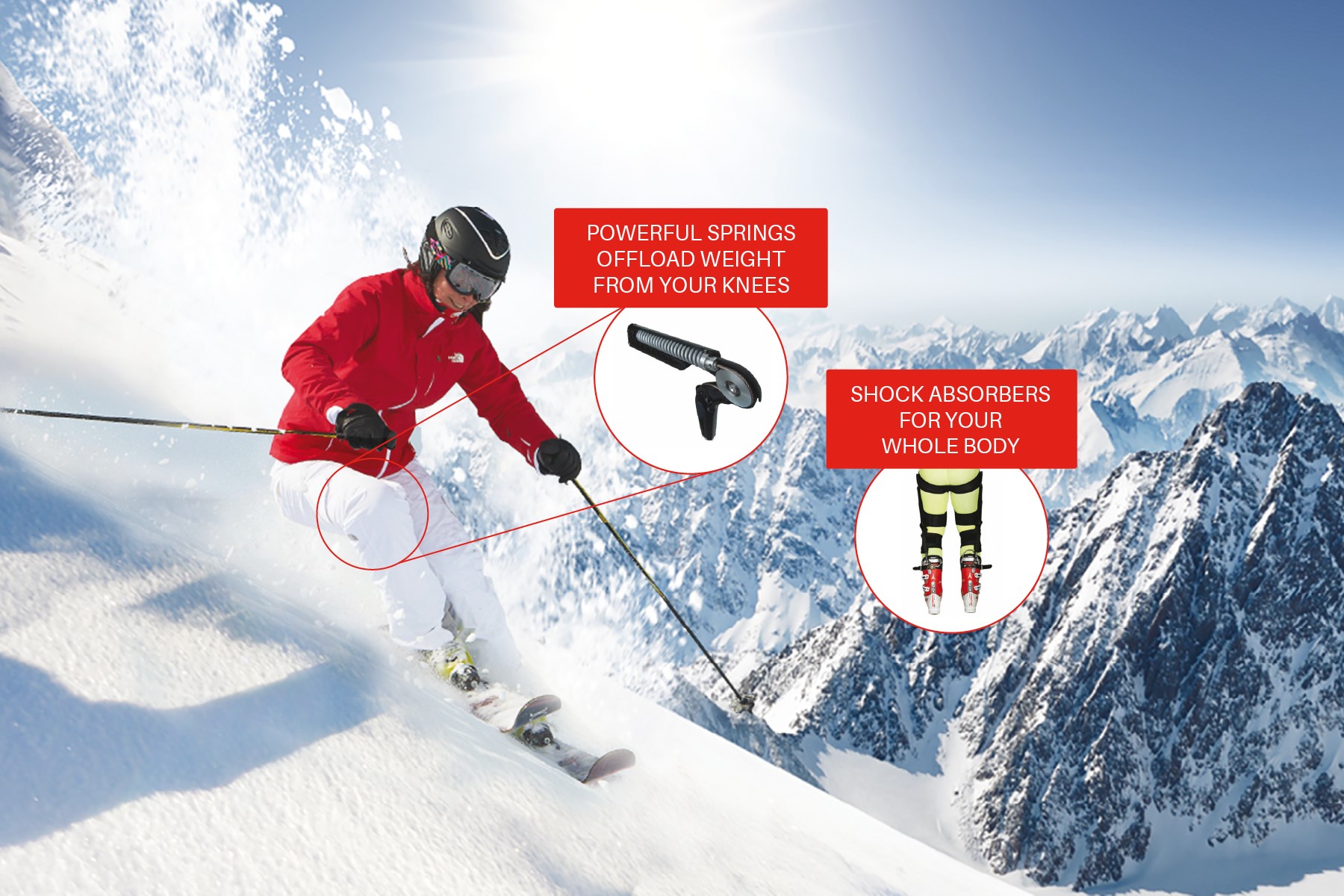 I've even thought of maybe learning how to sit-ski, like people suffering with paraplegia or quadriplegia do. But that seems really hard, and I do take my hat to these sit skiers!
I have been reading for a while of some aiders to old knees, and as far as I've seen in the market there are two major brands- one UK that has been promoting their product with the help of ambassadors of the likes of Chemmy Alcott – called ski~mojo, and one that is from Eastern Europe that is called Againer.
Basically, the products tend to do the same, help those that have old knees or any injury, to be able to keep on skiing, and skiing longer hours. I will focus now on the ski~mojo, which I believe will be my treat for my 50th birthday!
The ski~mojo is a light skiing support that uses a spring recoil technology to take up to a third of the strain off the legs and knees by providing kinetic energy to assist leg extension.
You can use ski~mojo as a skier, telemark skier and also a snowboarder. It supplements the power of the leg muscles, allowing to reduce impact, prevent muscle fatigue and alleviate knee and leg pain. This year I've realised, even though I've thought I was fit, when going to a fam-trip  in Sudtirol, that I could not keep up with the group on deep snow – on one hand, I am not that good skier, but I was wiped out after the first long piste down with tracked powder …and that was only the beginning of the day! I could have used one ski~mojo by then.
I've always thought this was for the very old, but I am getting older, and then I've talked to a colleague during a ski trade show who is my same age, and he told me,  that he used the ski~mojo this year and it was amazing…that he should have started earlier. I know how this guy skis, as I've known him for years, and I did appreciate his comment.
I've seen also a couple of videos on how the ski~mojo works – I'll share here the one of Darren Turner:
The ski~mojo is an exoskeleton for the legs with a comfortable knee support containing powerful springs. The reviews say also it is easy to use and worn under ski pants the ski~mojo is totally discreet. It has two tabs (one on each leg), to activate or deactivate the system. Basically, you want to deactivate it before getting on a chairlift, so you don't ride on it with your legs extended. My friend told me that even if he forgot to deactivate the system, it is easy to do so once sitting on the chairlift with your legs extended.
It retails for £480 in the UK, including VAT.
It is available to purchase worldwide at skimojo.com
The-Ski-Guru TRAVEL is a CONCIERGE service that can help you organise your bespoke ski trip to the Americas, Alps or Japan, including for those going from Britain to Europe, helping you book your Eurotunnel trip, and for all trips: lodging, lift tickets, rentals, ski school, and all you need for an excellent vacation. Go to https://www.the-ski-guru.com/travel and upload your information – this page will be updated soon with more travel ideas. Check our amazing Ski Safari in the Dolomites , stay at the San Lorenzo Lodge White Deer in the Val Pusteria of Sudtirol, in the Hotel Petrus in Riscone, for skiing Kronplatz, or check our offer to Obergurgl-Hochgurgl and Sölden to ski with your family. Maybe you want to come on my group to ski with other like-minded skiers in Courmayeur in January 2020, staying at the Gran Baita hotel?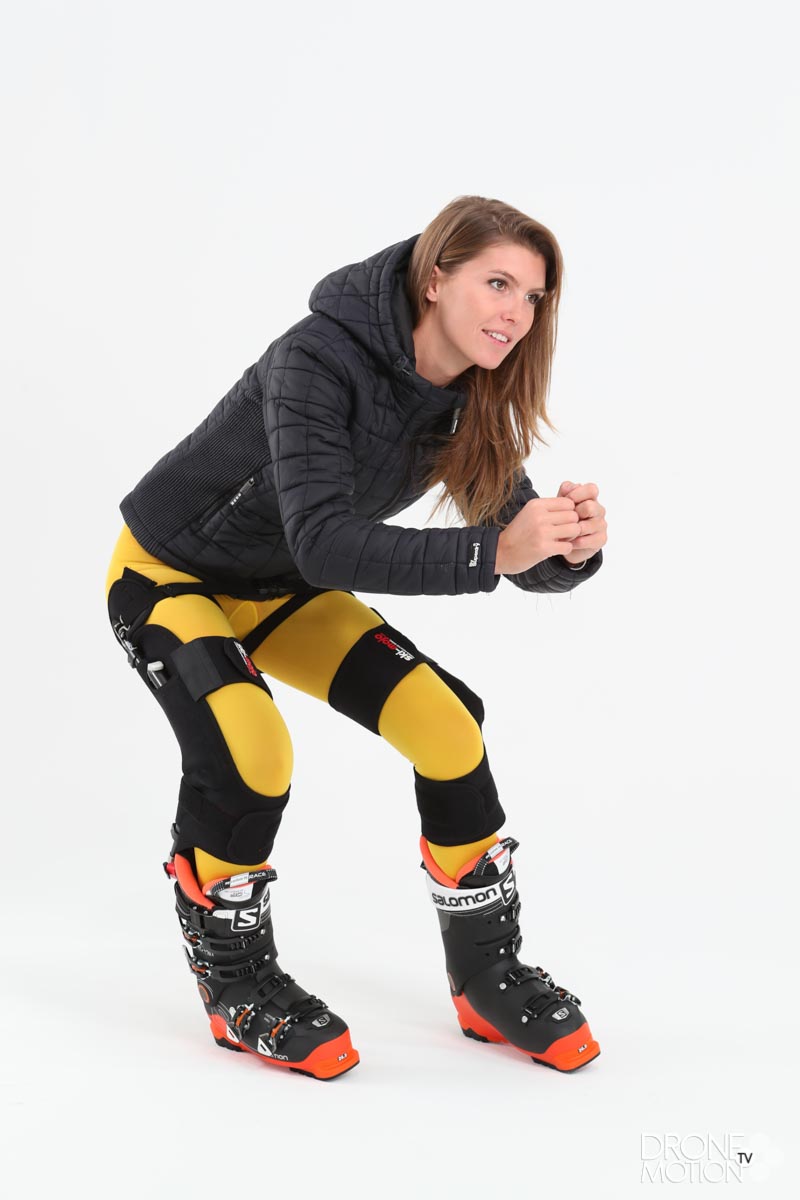 You can start thinking about your trip, by reading the articles on the Planning your Ski Trip tab.  Or how to pack for your family ski trip.  If taking your furry friend abroad to the continent, read about the new Pet Travel Scheme update from DEFRA. Self-drive skiers also need to plan for Brexit. Check out our tips for driving to the mountains.  If flying and renting a car in Europe, beware of the extra charges they will pass to you if you want winter tyres, snow chains or ski racks. If driving, check the winter tyres news for Europe and North America. You can see how our last family ski holiday was not as expected, even though one plans it to be a success, but how we could do the most of it.
You can also look for your own accommodation in the snow through our Accommodation Search tab.
Also for those interested in how resorts deal with the risk of avalanches, you can check the interview to Coco Torres, former Head of Operations at Valle de Las Leñas in Argentina, a highly avalanche risk resort.
Featured Image: Chemmy Alcott, ski~mojo's ambassador skiing with the support of ski~mojo. Photo: ski~mojo. Old knees do not need to mean no more skiing! 
Please follow and like us: