Les Trois Vallées, the world largest ski area as they call themselves, is composed by renowned resorts like Courchevel, Meribel, Brides-les-Bains, Les Menuires, St Martin de Belleville, Val Thorens and Orelle. With 600 km of pistes, it can keep all guests entertained for weeks, without having to ski one trail twice! Here we'll tell you what is new for the 2018-19 ski season.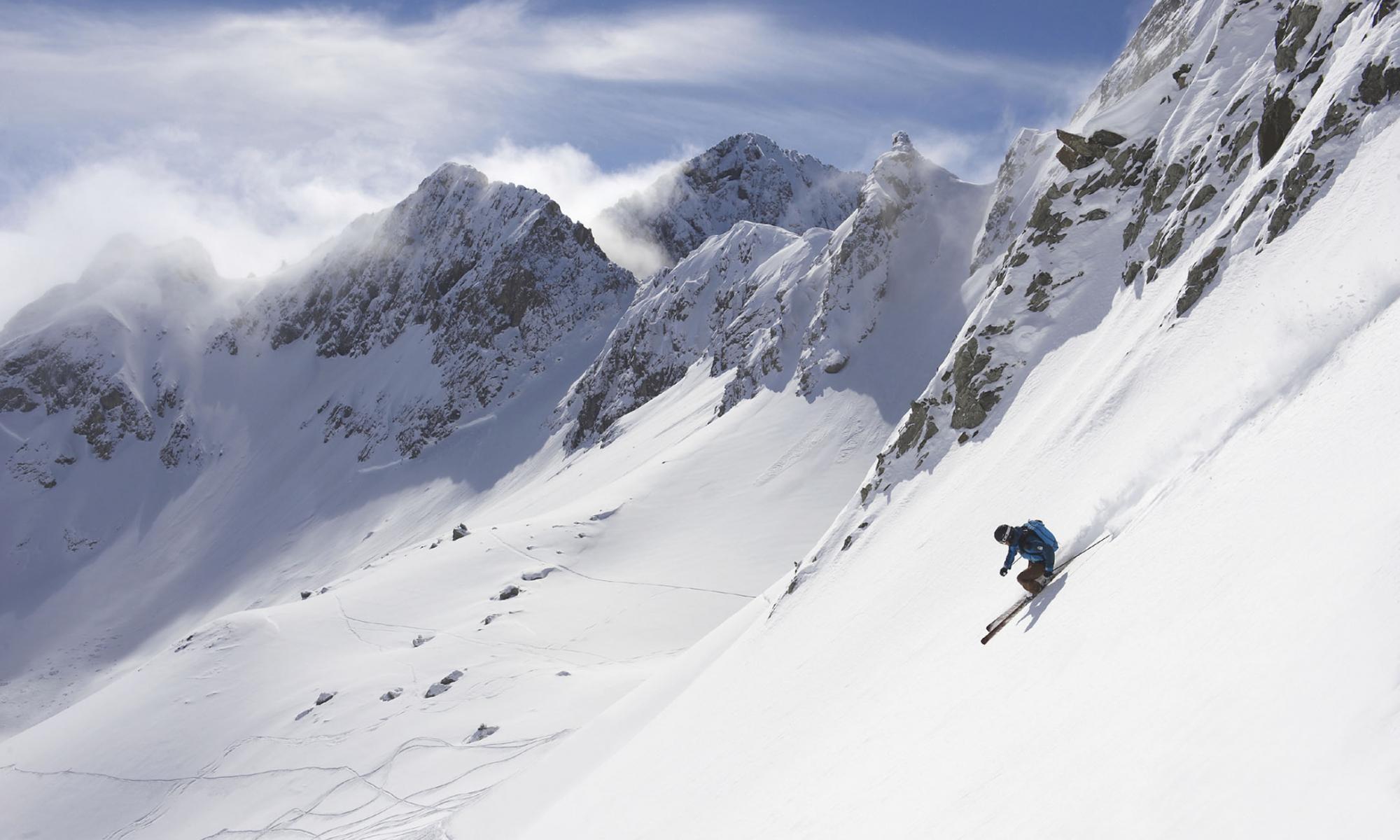 The opening days for the 2018-19 ski season from the different resorts  are from 17th November for Val Thorens, 24 Nov for Orelle, 8 December for Courchevel 1850, Courchevel Village, Courchevel Le Praz, Vallée de Méribel and Les Menuires. On the 14th December is the turn of Brides les Bains, followed on the 15th by Courchevel Moriond, Courchevel La Tania and Saint Martin de Belleville.
New Lifts for Les Trois Vallées – 2018-19 ski season.
Méribel is investing over EUR 15 millions in the next two years with two new chairlifts opening this winter, the draglift Cherferie replaced by a 6-sit chairlift that will whisk skiers tot the top in 4 minutes with a flow of 2,824 people per hour
The Legends: a new premium chairlift is being placed in La Chaudanne that will replace the Plan de L'Homme and Roc de Fer lifts and will take skiers to the top in 4 minutes 4 seconds. The flow will be of 3,600 per hour. The seats will be thermally regulated and will have a pull down cover.
The Sevabel in Les Menuires is renovating the Bruyères gondola, which links the resort to Les 3 Vallées. There will be new 8-seater cabins, the departure area will be extended and the lift will be faster.
The Roc 1 gondola will be updated with an extension of the station and a faster flow: 3,200 per hour from 2,800 before.
The Grange chairlift will be updated with the capacity increased from 1,800 to 2,600 skiers per hour.
A new gondola will open from Courhcevel Village to Courchevel 1850. This will replace the Les Grangettes gondola. The old 4 seated cabins will be replaced by new cabins that will host 10 persons seated with lighting inside and outside when dark and will take 2.55 minutes (down from 5 minutes) – It will have a direct access to the slope without stairs). The flow will be of 2,400 people per hour.
In 2019/20 there will be a new chairlift between Aquamotion and Courchevel 1850, and a new slope will be created as well.
Snowmaking and snow farming in Les 3 Vallées.
Courchevel is investing EUR 1 million in new generation snow makers to enhance further the ski guarantee. 26 new machines will be put on the Lac des Creux and Fama runs.
Les Menuires/St Martin has a new hillside storage reservoir in La Masse with a volume of 20.605.420 gallons that is equivalent to 26 Olympic swimming pools.
Val Thorens is investing EUR 450,000 this year to improve the artificial snow system: obsolete equipment replacement, doubling of existing equipment on specific areas like "The Grenoullière" and small-scale maintenance work.
Les Trois Vallées count now with 2,300 snow makers.
½ of the ski area is equipped with artificial snow.
What is New on Les Trois Vallées Ski Area for the 2018-19 ski season
In Les Menuires, the snowpark is totally transformed with new tricks, rails and tables. It has three areas for different levels: beginner, confirmed and expert.
In Val Thorens, a blue slope (pending its certificate) is being built this summer at the top of Cime Caron. This will ease the access for all ski levels to the legendary summit of Val Thorens and offer a whole new area to explore. The slope will have a total length of 3.2 km with a vertical drop of 570 m.
The black run Triton in the Plein Sud sector is being removed and a new one will be created in the Boismint sector.
Other Activities for those that don't ski/won't ski – Les 3 Vallées
The Grand Spa Thermal in Brides-les-Bains, has reopened after 16 months and EUR 15 million on renovations . The new 2.700 sq m spa boasts indoor/outdoor Jacuzzis, swimming pools, steam rooms, relaxing areas and treatment rooms.
St Martin has a new 122,776 gallons skating rink to discover hockey with special equipment for children.
A cascade of zip lines open in Val Thorens: SETAM innovates again by offering a double zip-line for the winter 18/19. Accessible by skis and by foot at the top of the Moutière chairlift, the double zip line will be divided into 3 sections with a stunning arrival at the heart of the resort, in Place Caron. With a length of 1,600 m, a ground clearance maximum of 65 m, the zip line will accommodate 60 people per hour.
There is a new ice rink next to the Orelle Gondola.
New Accommodation for Les Trois Vallées –  2018-19 ski season
After 12 years in the Belleville Valley, the Chalet Cocoon concept, developed by Maud and Jean-Paul Delettre, will open in Val Thorens. Located in Les Balcons area, the residence will consist of 10 large apartments, each with its wellness area and hotel services.
St Martin has several new accommodations

A New refuge called Le Trait d'Union. It is an authentic Savoyard chalet with 3 rooms, located at 1,725 m.
Casablanche, a new chalet built in a traditional architecture style, with 34 apartments. It is a luxurious ski-in/ski-out accommodation, perfect for families.
Two new luxury chalets: Pure Black Crystal Chalet and Pure White Crystal Chalet. They have a swimming pool, sauna and massage room and offer all type of services: chef, personal yoga/sports/ ski instructor, baby-sitting services, driver, etc.
New Accommodation for 2019-20 for Les Trois Vallées. 
Meribel will have three new accommodation for winter 2019/20:
L'Hévana: a 5-star P&V residence in Méribel Centre
Le Chirou: a 5-star ski in/ski-out hotel in the Belvédère area
A new refuge: the Refuge de la Traye
A new hotel and a new 4 –star residence will open in Courchevel in December 2019:
Located in front of Aquamotion, the new hotel and residence will be ski-in/out, with private underground access to Aquamotion and a direct access to Courchevel 1850.
Epic Pass Privilege
This season the continuation of the partnership with the Epic Pass and reciprocity program with Vail Resorts will continue. Epic Pass holders will get to ski 2 consecutive days for free in Les 3 Vallées when purchasing the Epic pass.
However, the next season rules will change – just keep posted to see the announcements made by Vail Resorts in the fall.
3 Vallées Café
A premium café will open at the entrance to Les 3 Vallées Ski Area. Located opposite to the train station, Les 3 Vallées Café opened last December and is the first and last stop for visitors travelling throughout the ski area. It is aimed at the tourists and to Les Moûtiers locals and Valley residents.
Dining and Entertainment
Les 3 Vallées has the most amounts of Michelin star restaurants of any mountain. 19 stars across 11 restaurants. This promise to be another season of gastronomic delights.
Calendar of Events Les 3 Vallées 2018-19 ski season.
7-9 December 2018 – Ski Cross World Cup in Val Thorens
8 December 2018 – Les Menuires open with 24H des Menuires. The slopes will open from 9 AM till midnight with entertainment all weekend.
21-22 December 2018 – Ladies Alpine Ski World Cup in Courcheel
22-26 January 2019 – New in Brides-les-Bains: Healthy and Gourmet Week
14 February – 7 March 2019 – International Festival of Pyrotechnic Art in Courchevel
7 April 2019- Les 3 Vallées Enduro
6-13 April 2019 – 3rd Yogi Ski Week in Les Menuires
All winter in Courchevel – 10th anniversary of the exhibition L'Art au Sommet: monumental statues on ski area and in the villages (guest of honour: Salvador Dali).
Save the date: The 2023 FIS Alpine World Ski Championships will be hosted by two ski resorts of the world's largest ski area: Courchevel and Méribel are Olympic sites that regularly host men's and ladies' Audi FIS World Cup races.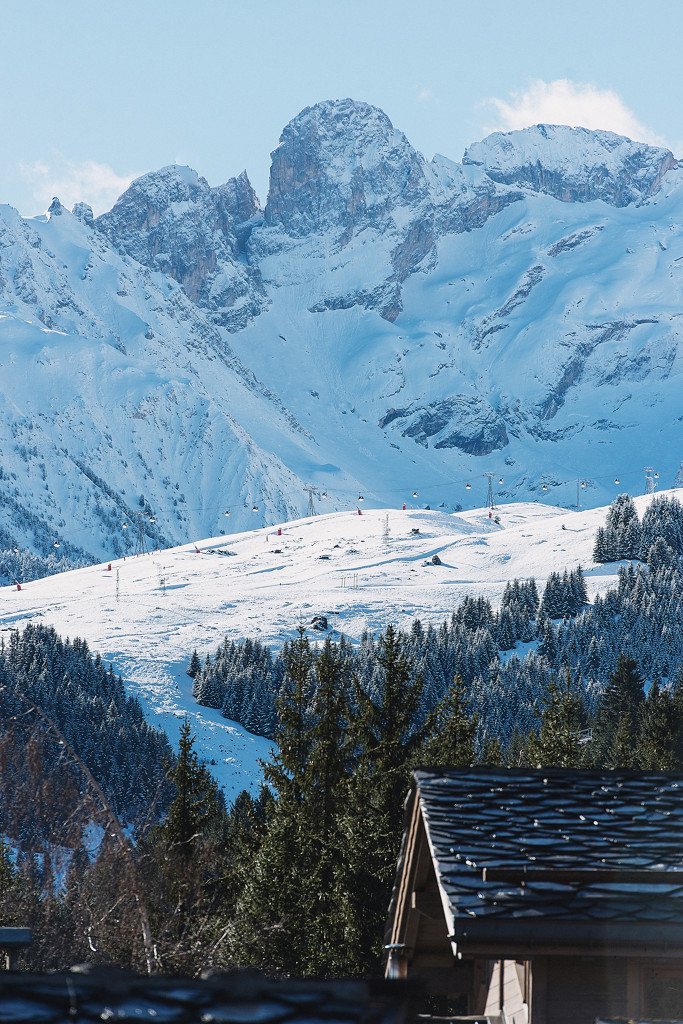 For more information go to www.les3vallees.com
If you want help in putting together your bespoke trip, please contact us at info@the-ski-guru.com – Travel with us!
We have covered many stories about ski passes in Europe, like the one of Saas-Fee and its WinterCARD, the Magic Pass and the Top4 Pass. We also did a story of why staying at Brides-les-Bains could be a smart idea.
To keep on reading Ski News at your Fingertips, keep on visiting The-Ski-Guru, subscribe to our newsletter and follow us on Social media through our hashtags #skinewsatyourfingertips and #theskiguru.
The Ski Guru has launched a new Consulting Service and a Media Agency for snow/winter marketing platforms.
Featured image: Meribel is the centre of the Les Trois Vallées, a multi-linked ski area with 600 km of pistes. Photo Meribel.                               
Please follow and like us: