We were lucky this summer to stay for a week in Courmayeur, and we had a couple of days out going on different trekkings. I'll write about our week in Courmayeur later. We decided to visit Cervinia one day with the family. From Courmayeur to Aosta, you have 40' through the national route or 30' through the A5, and then you continue to the east and for half an hour to the north through a windy road you arrive to Cervinia. All in all is about 1 ½ hours away.
Arriving in Cervinia
The first thing you start seeing on the road is the majestic Matterhorn, which is called Monte Cervino in the Italian side. The Matterhorn/Cervino is surely the most photographed and known mountain in Europe, not the tallest- that is the mighty Mont Blanc (just between Courmayeur and Chamonix)
I have been a couple of times in Zermatt now (and will write a must-read guide soon), but the first thing that called my attention, is that the Cervino's peak seems much bigger on this side. This is, I was told, because you are at a higher altitude in Cervinia than in Zermatt, so you are just more near the peak.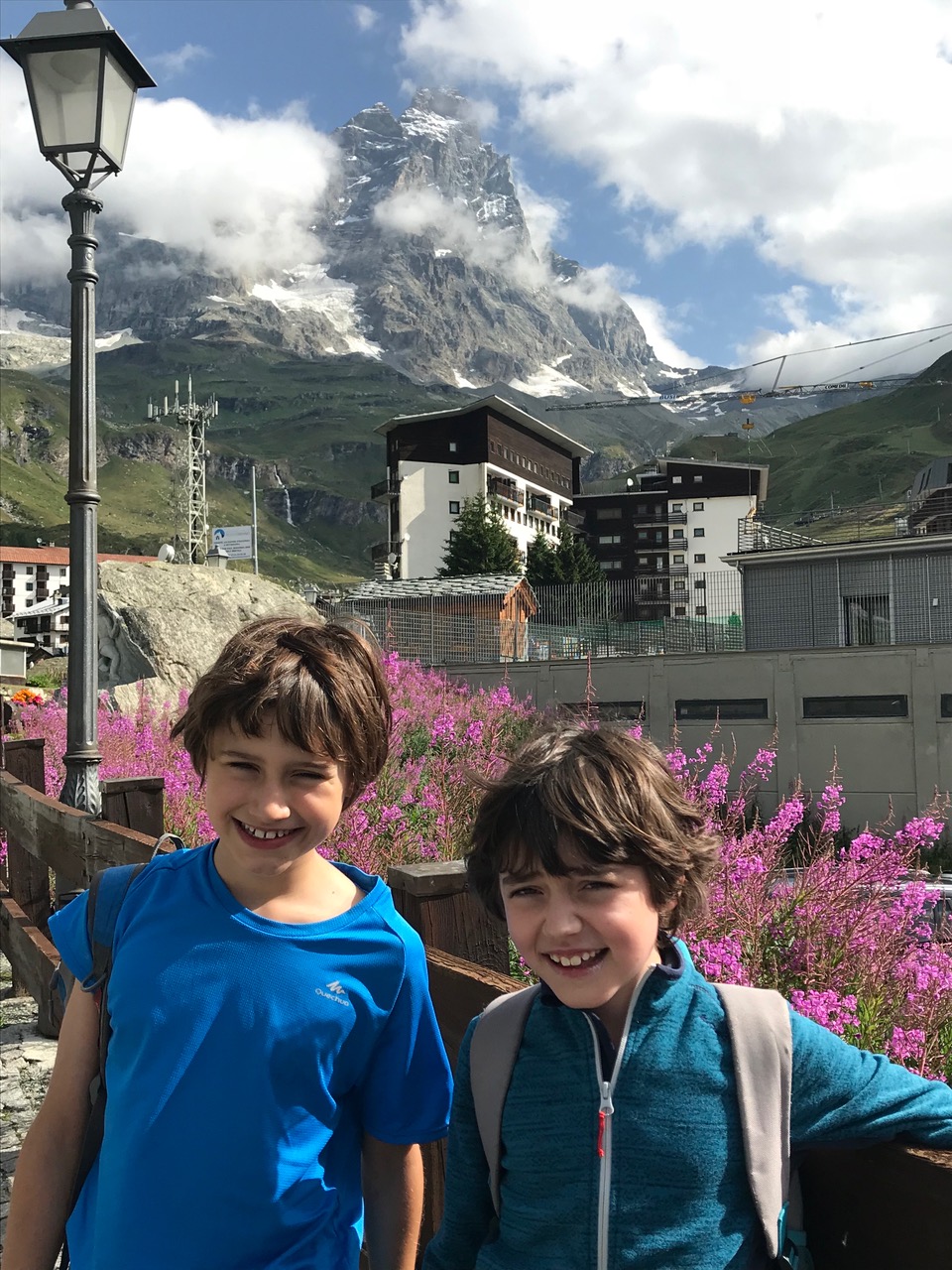 The weather was predicted to be awful in the afternoon, so we decided to go for a hike by mid-morning from the edge of town towards the face of the Monte Cervino.
The trek to the face of Monte Cervino/Matterhorn
Off we went after getting some directions from Enrico Vuillermoz, from the Cervino Tourism Office. We've walked through the edge of town, (passing the Eco-Maison Au Pieds du Roi, and we went in an zig-zagging up the mountain road. There were some cut-offs to take if you were feeling brave and athletic.
Obviously, my kids of 9 and 8 were going up and down like goats. They were looking at me with a pity face and had to wait very often for me to catch up – mostly as I was having my tongue out and have to stop because I was short of breath.
The views of the Monte Cervino were amazing, but we did not have them for too long, as the clouds shielded it! But even we could not see the famous peak, its presence was felt very much. There were lovely alpine flowers all over the way up the road. I was happy to be using my new poles that my husband got for my birthday in Courmayeur.
My oldest son got way ahead of us with my husband, and my youngest one was not happy of having being stuck with me lagging behind. When he realised that they were two curves higher than us, he wanted to climb straight up and was very upset that I could not keep up!
The weather was starting to turn in, so we made it to the waterfall only, and then decided, after taking some pictures, to come down and reach the rifugio before the downpour drenched us. When you are in the mountains, and the weather is not pitch blue skies, you have to manage to plan how much you can get of your time out and about, before the torrential downpours get you.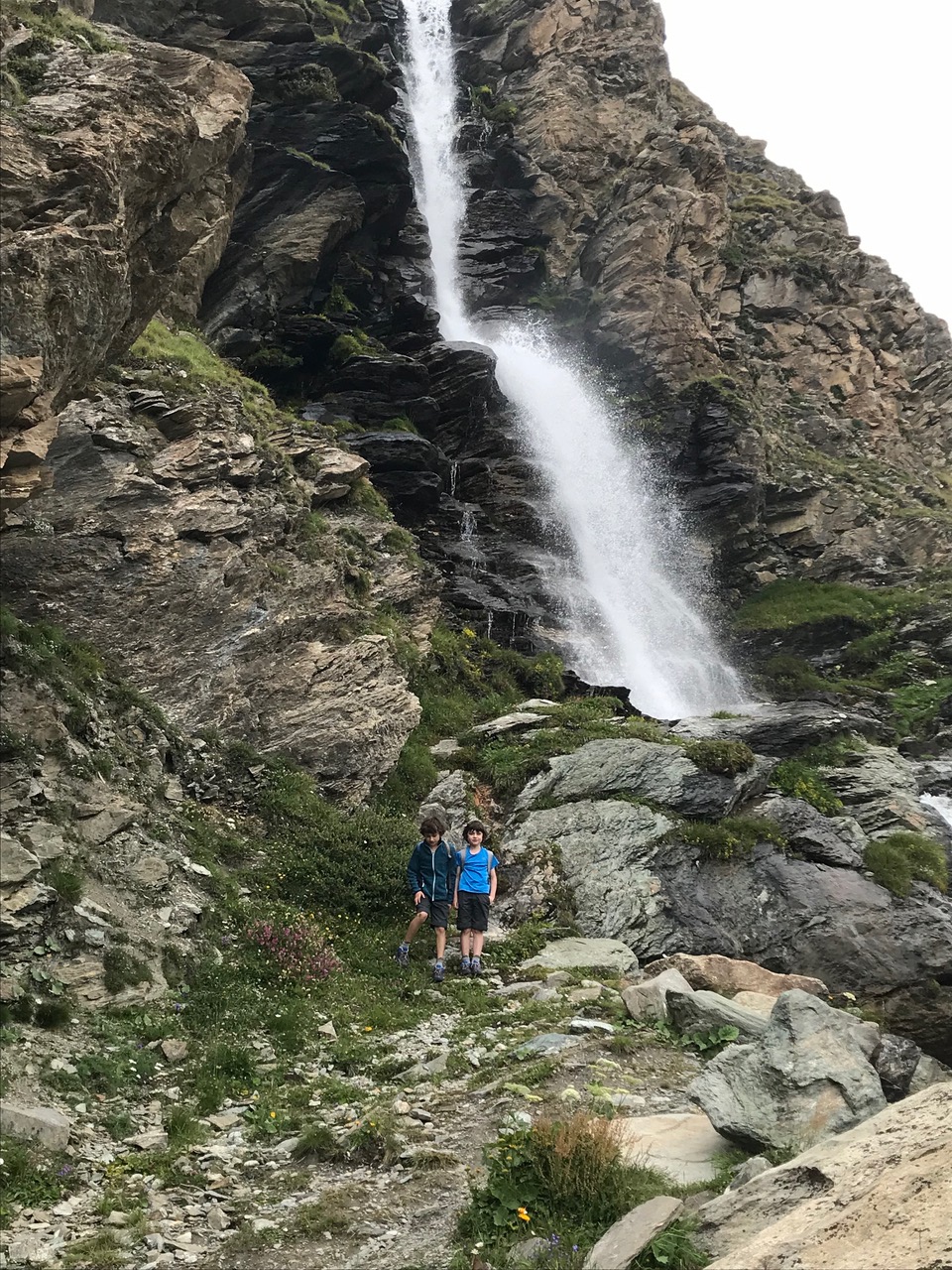 Food, glorious food.
We came down and we've stopped for lunch at Royaume du Cervin. It is a lovely alpine wooden cabin with a great terrace. As tempting as the terrace looked, we've thought it would be more sensible to stay inside. And it was sensible, since as soon we came in, a storm came rumbling down.
Food was delicious and the best was the crostata we got for dessert. This dessert reminds me of the Pasta Frola from Argentina, my home country- it is practically the same with another name! After coffee, there was some sunny spells and we've thought it was time to go.
So we've started going down and it took us a bit to do so, but we made it completely dry, so we thought we should go and see the town of Cervinia. Well, we've started walking and a thunderstorm came upon us… we got so wet in two minutes!!! So we've strolled very little. We've stayed at a cafeteria while my husband went to pick up the car, and slowly we went back to Courmayeur.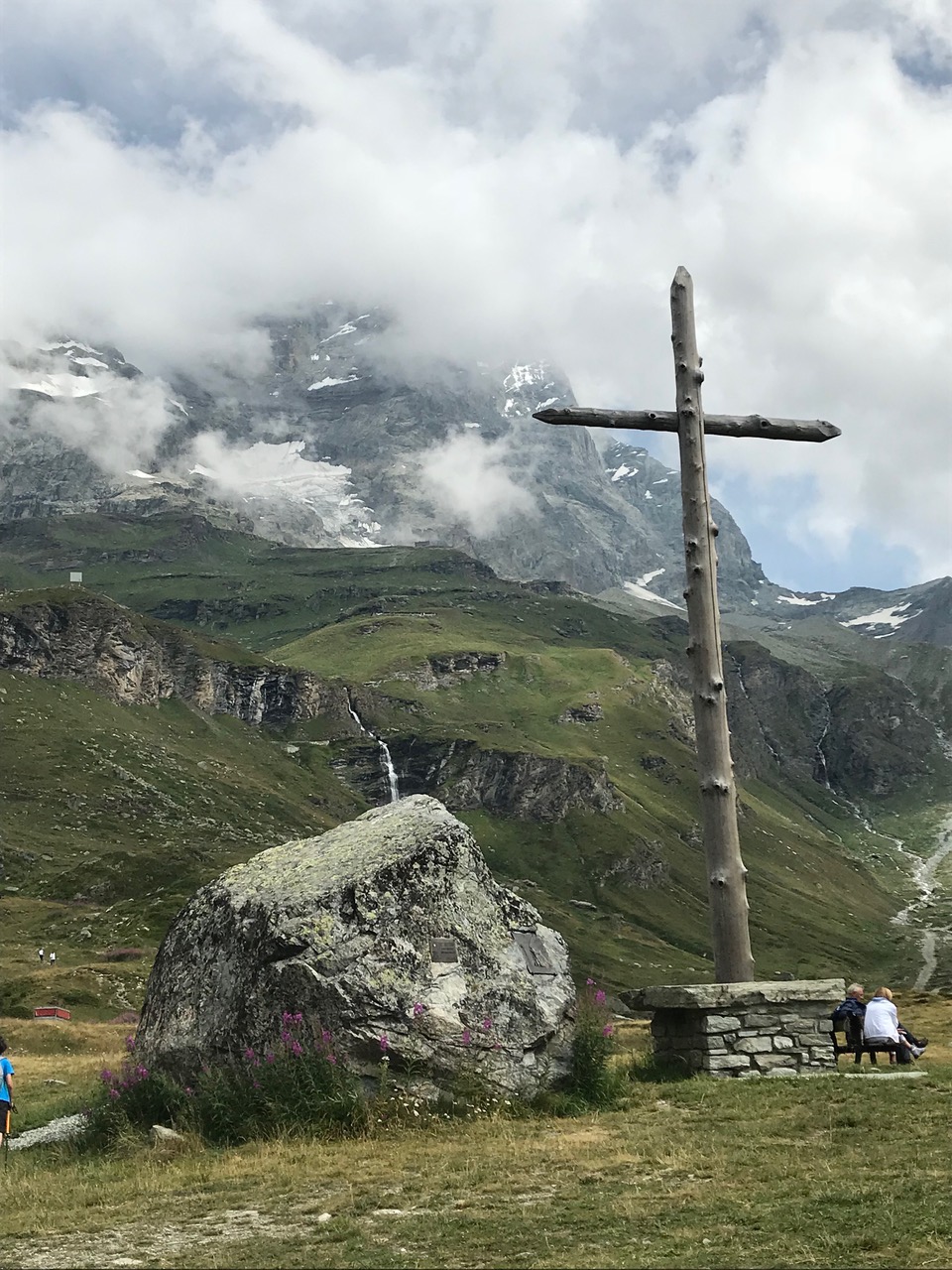 It was a lovely day out, I definitely recommend going. I would like to come another day and do a longer hike with good weather, and come back in winter to do some turns! In summer they run some pistes so you can ski too. We were tempted, but we did not have our equipment with us, and we did not have too much time to do it all, maybe next time. Also, Zermatt, next door, has some part of the area prepared for summer skiing.
Cervinia being one hour away from Aosta makes it a very easy spot to visit!
Fore more information on Cervinia, visit:
Winter. http://www.cervinia.it/it/inverno/home
Summer. http://www.cervinia.it/en/estate/home
Cervinia has some lovely lodging. http://www.breuil-cervinia.it/en/estate/soggiorno-breuil-cervinia-hotel
The-Ski-Guru travel can help you plan your ideal trip to the mountains, winter or summer. Click here to start a conversation https://www.the-ski-guru.com/ski-guru-travel-with-us/ – or write to us at info@the-ski-guru.com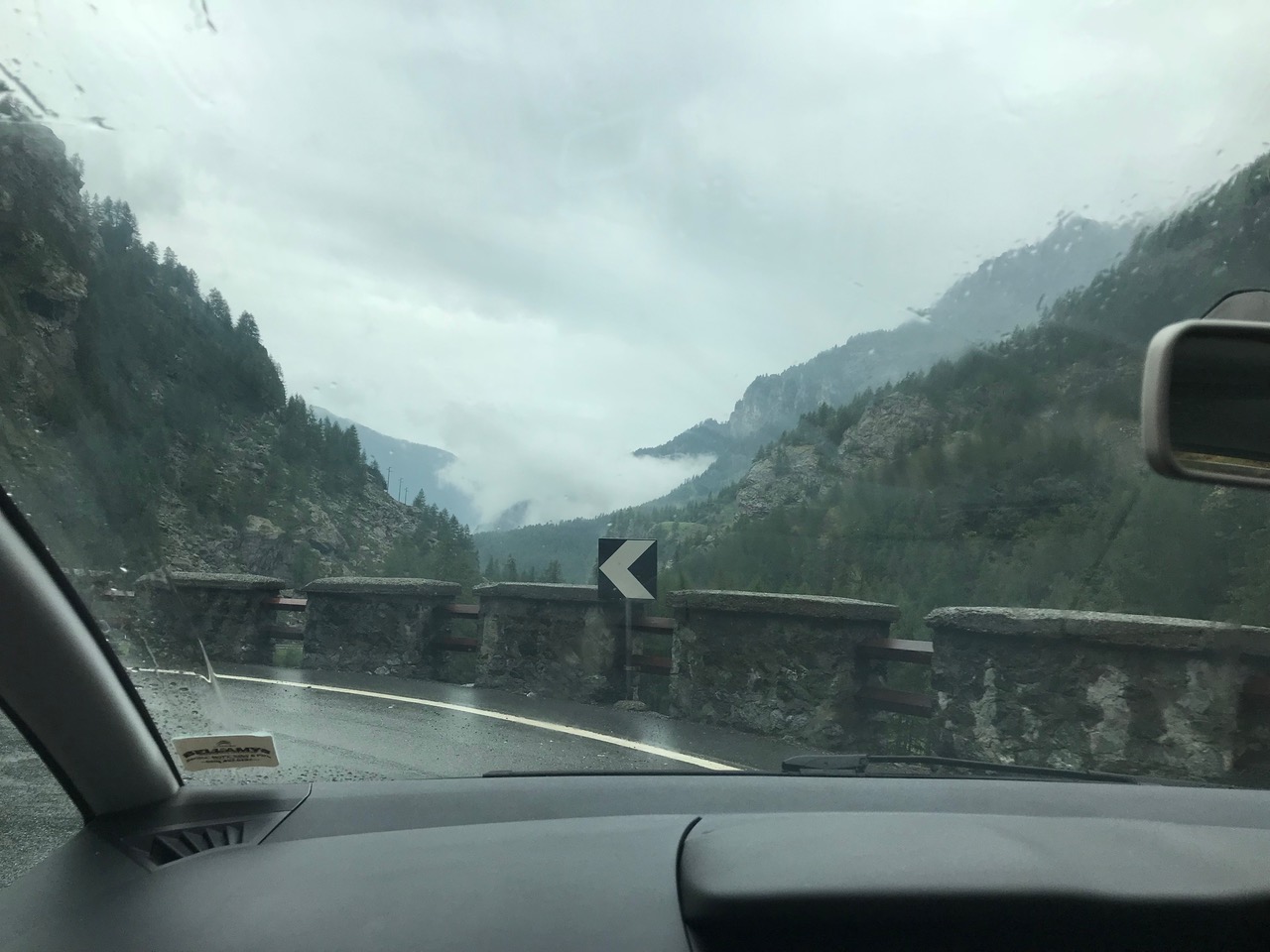 You can see all the summer in the mountains articles here. And keep on reading our Resort Guides and Resort News.
To keep on reading Ski News at your Fingertips, keep on visiting The-Ski-Guru, subscribe to our newsletter and follow us on Social media through our hashtags #skinewsatyourfingertips and #theskiguru.
Featured Image: The sky allowed us to see for a bit the Monte Cervino, later the clouds covered it. Photo by The-Ski-Guru. 
Please follow and like us: