Gear Review: The new TOYSHADES collection
This article may contain affiliate/compensated links. For full information, please see our disclaimer here.
I had the chance to get not one, but two pair of TOYSHADES lenses for using year-round and during this coming ski season. First of all, price is so cheap, that I was a bit sceptical how they would compare to my Oakleys or Raybans – the brands of choice since I was a young adult.
I bought some lenses on the mountain two years ago in Pila, as my Oakleys were all scratched, and I was suffering then of conjunctivitis. The optician that see me at a ski resort, told me that I needed to purchase a new good pair of lenses. These were some cheap lenses bought at the ski school in Pila which were pretty decent, but not comparable to a more renown brand.
Two years ago, after the Mountain Travel Symposium, I've bought in San Francisco airport my last pair of Oakleys, which I love, and they are in very good nick. So, when I've got these two pairs of shades, I thought that they were not going to compare to my Oakleys. But I was surprised!
First, I've got one pair of the model called Hillwoods – this model is a classic shape, black with Pentoptic™ lenses, a trademark of the company, protecting your eyes a 100% UV400.  What I love of these glasses is the lightness of them, even better than my good reading glasses which cost me a bomb and I find them heavy on the nose bridge. These ones you don't remember you have them on. It happened to me many times that I've thought that my glasses where not on me when they were! Then the design is very nice, delicate I would say…they definitely do not seem to be in the range of GBP 35-40!
I've took them to our last two trips – first one to Milano and then the Aosta valley, when we had lovely days and I loved them. My husband and me were alternating glasses and he loved them too – saying that one of the pairs was his- which I've said no way!
This last time we went with the kids for the half term to kit our new pad in Morgex -(more of this in another post)! We had pretty changeable weather and I've used a bit more the other pair of glasses while my husband used my Hillwoods. These other ones are called Corbs, they have a stronger frame with blue Pentoptic™ polarised Lenses also with 100% UV400 protection. The frame is white transparent, pretty cool. At least that is what my dog thought – and he looks great on them – while he leaves them on!
The glass has a pink tint (at least for me), which makes it lovely for using them for skiing, to see all the snow outline while skiing, even when getting into shady spots.
So how come these lovely glasses are cheap? This is because there is no middle man here, these glasses can only be bought online. To get your pair, go to the TOYSHADES website.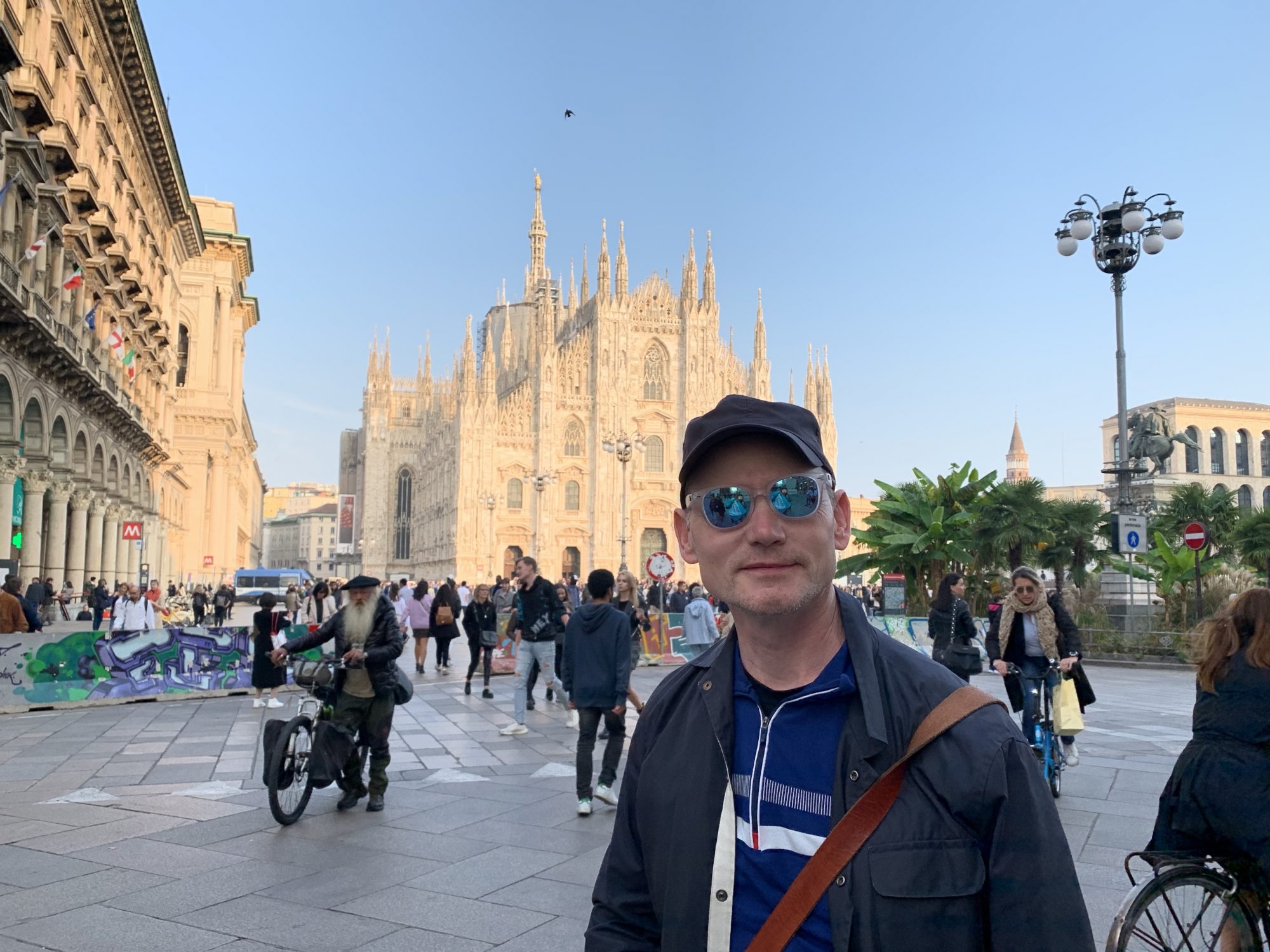 Check our recent review on Arc'teryx base layers and how you can shop Arc'teryx for premium outdoor gear and apparel.
You can search for your own accommodation in the snow for your next ski holiday through our Accommodation Search tab. If you want to take your family skiing and you don't know where to start, read here.
And search for your ski transfers from all airports to the Mountains here. And for those that are like me, that are lazy to cook, you can get your food, even gourmet mountain food delivered to your home with Huski.
If renting equipment (skis or snowboards) in North America, look no further than Rentskis.com – I have been using them for years every year when I go to America and they are great!
The-Ski-Guru TRAVEL is a CONCIERGE service that can help you organise your bespoke ski trip to the Americas, Alps or Japan, including for those going from Britain to Europe, helping you book your Eurotunnel trip, and for all trips: lodging, lift tickets, rentals, ski school, and all you need for an excellent vacation. Go to https://www.the-ski-guru.com/travel and upload your information – this page will be updated soon with more travel ideas. Check our amazing Ski Safari in the Dolomites , stay at the San Lorenzo Lodge White Deer in the Val Pusteria of Sudtirol, in the Hotel Petrus in Riscone, for skiing Kronplatz, or check our offer to Obergurgl-Hochgurgl and Sölden to ski with your family. Maybe you want to come on my group to ski with other like-minded skiers in Courmayeur in January 2020, staying at the Gran Baita hotel?
You can start thinking about your trip, by reading the articles on the Planning your Ski Trip tab.  Or how to pack for your family ski trip.  If taking your furry friend abroad to the continent, read about the new Pet Travel Scheme update from DEFRA. Self-drive skiers also need to plan for Brexit. Check out our tips for driving to the mountains.  If flying and renting a car in Europe, beware of the extra charges they will pass to you if you want winter tyres, snow chains or ski racks. If driving, check the winter tyres news for Europe and North America. You can see how our last family ski holiday was not as expected, even though one plans it to be a success, but how we could do the most of it. If you want to get better before getting to your next ski holiday, here is a quick guide to indoor skiing and dry slopes in the UK. You can also read our week in the mountains during our summer holidays in Courmayeur.
Featured Image: My pooch with the TOYSHADES Corbs. Looking good!  
Please follow and like us: