This article may contain affiliate/compensated links. For full information, please see our disclaimer here.
Thinking in going off-piste this season? Then why don't you attend a HAT course before? This is what I have just done yesterday with my oldest son in Wimbledon Common.
Henry's Avalanche Talk has been around for 25 years trying to explain those people wanting to venture to the great outdoors how to be safe with practical tips. He and his team explain to you in an easy way of what you need to be aware to be safe.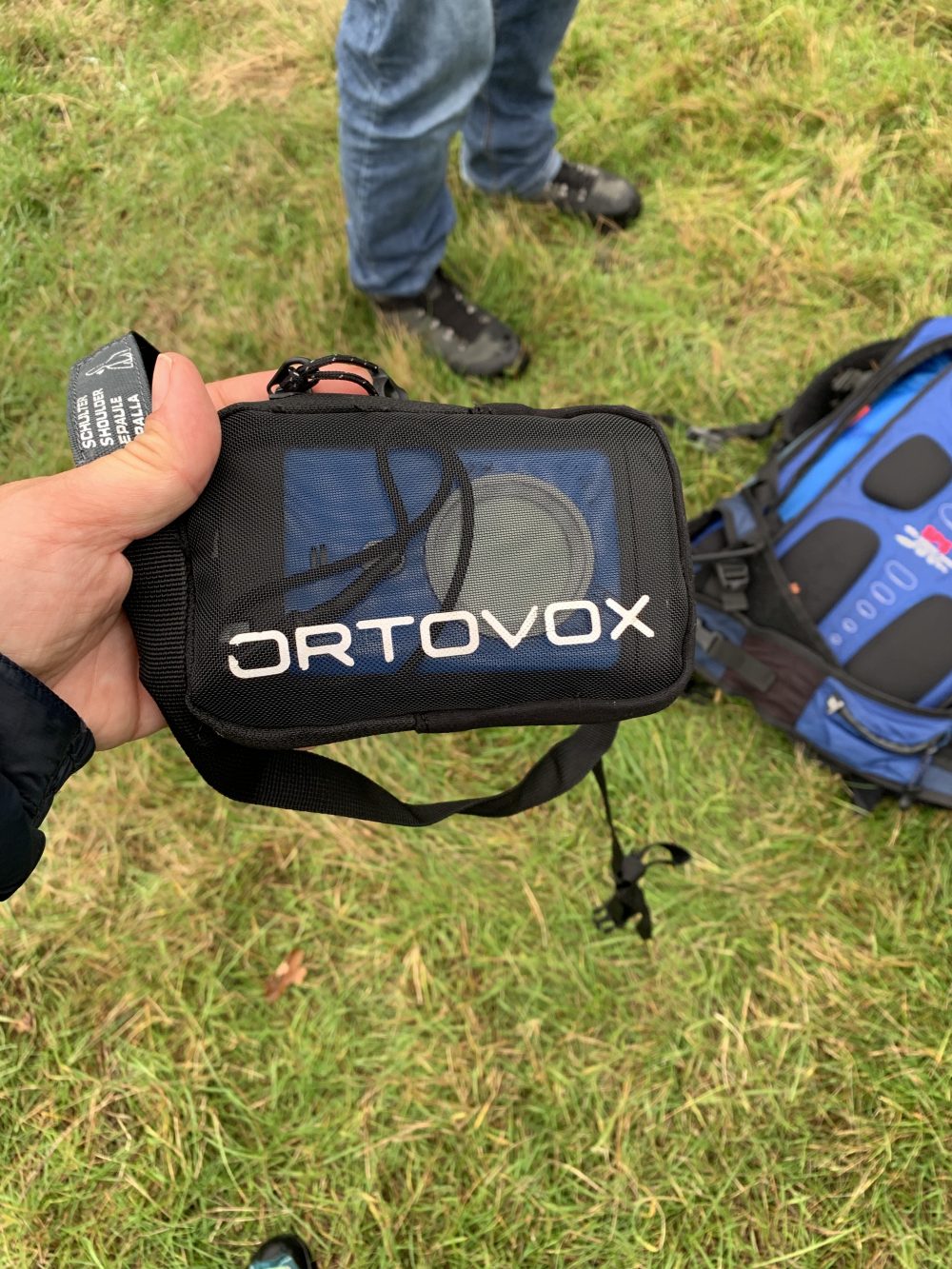 They have a checklist depending on what you will do:
*Where you go:
30°-degree slope
Rating and bulletin
Recent activity
*How you go
Terrain traps
Distances
Islands of safety
*Prep for rescue
Safety equipment
Training
Human Factors
And they have three different type of event:
The essentials talk: what you need to know if you are going to venture off-piste, no matter how experienced you are.
The in-depth talk: this talk centres more on how avalanches are triggered.
Avalanche transceiver training: this is set for you to practice of how you have to react, should the worst happen and you are involved with your mates in an avalanche, and how to click in to rescue mode, so you can locate a victim and dig it out in 15 minutes. Obviously if you are not the one being caught! If not, you should be hoping your riding mates know how to do this to save you!
Yesterday we went to the avalanche transceiver training. Chris was our instructor, he has been involved over ten years giving these courses in the UK and in the French Alps. Although you are not in the snow and you cannot practice the probing and shovelling, you can learn on how to use your transceiver and how to locate a victim, and see how you use your probe and shovel to get this victim out, as well as how you have to proceed if there are more victims covered by an avalanche.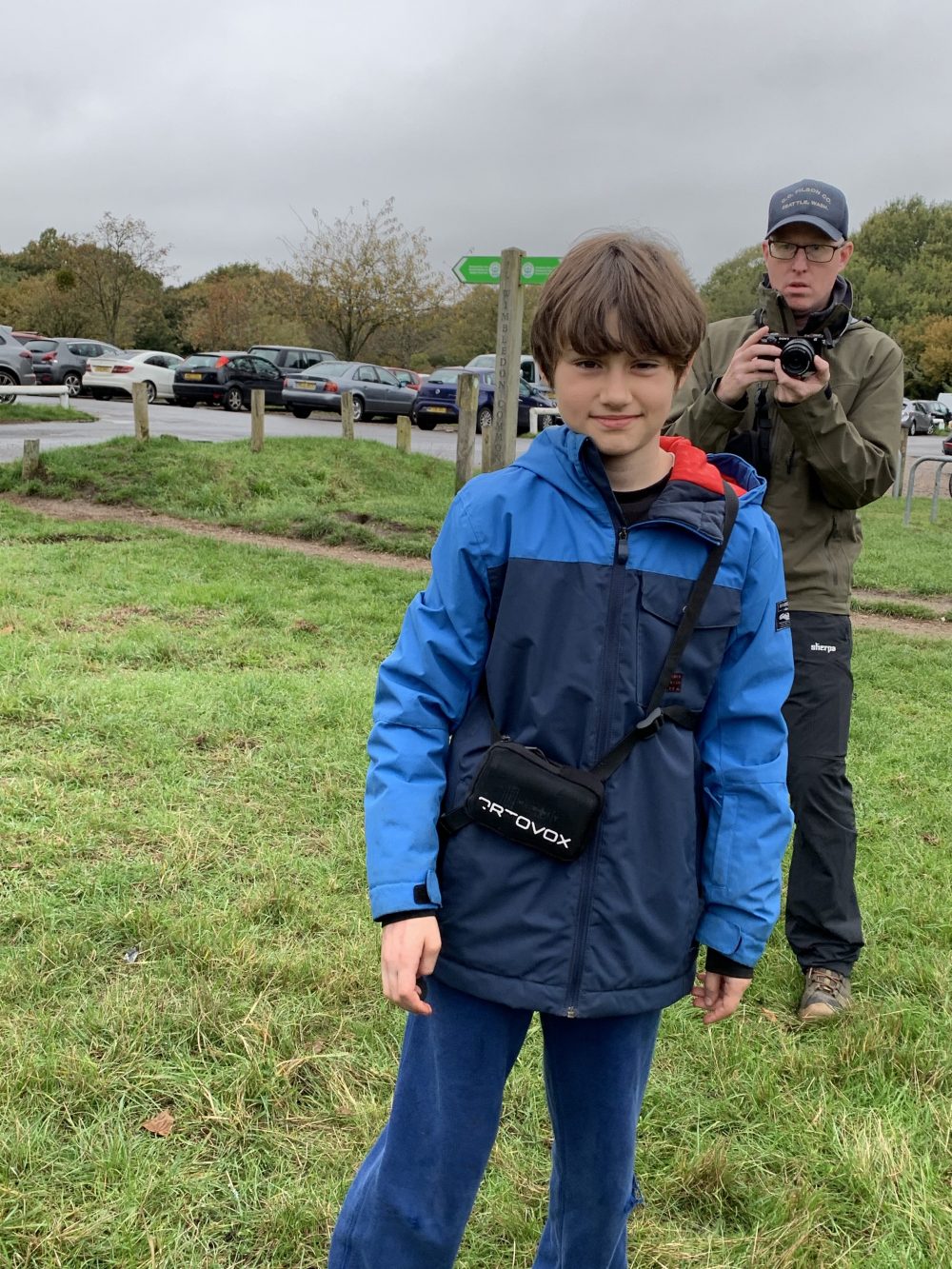 We started in the Windmill Tea Rooms on Wimbledon Common with a hot drink and an explanation of what we were going to see. In an avalanche accident, the first 15 minutes are the most crucial to act. Within that time frame, you have 90% chances to get the person buried alive. In half an hour that chance goes to 40% and in one hour to 30%.
To be able to act fast, you need to have a complete emergency equipment- consisting of a transceiver, a shovel and a probe, preferably in an avalanche backpack that can be opened fast. You need to have a fast rescue operation, and lots of training, so you can click in and act to have a realistic chance to get the victim out.
If any mates want to come with you, they need to all have their own transceiver, shovel and probe. If anyone tells you that they want to come and they only have a transceiver, but no shovel and probe- that means that they will not be rescuing you should you become a victim…. I would not choose that kind of person to ski with! If they really want to come, then give them to carry your shovel and probe…but realistically, you don't want a person that is not equipped to venture off limits.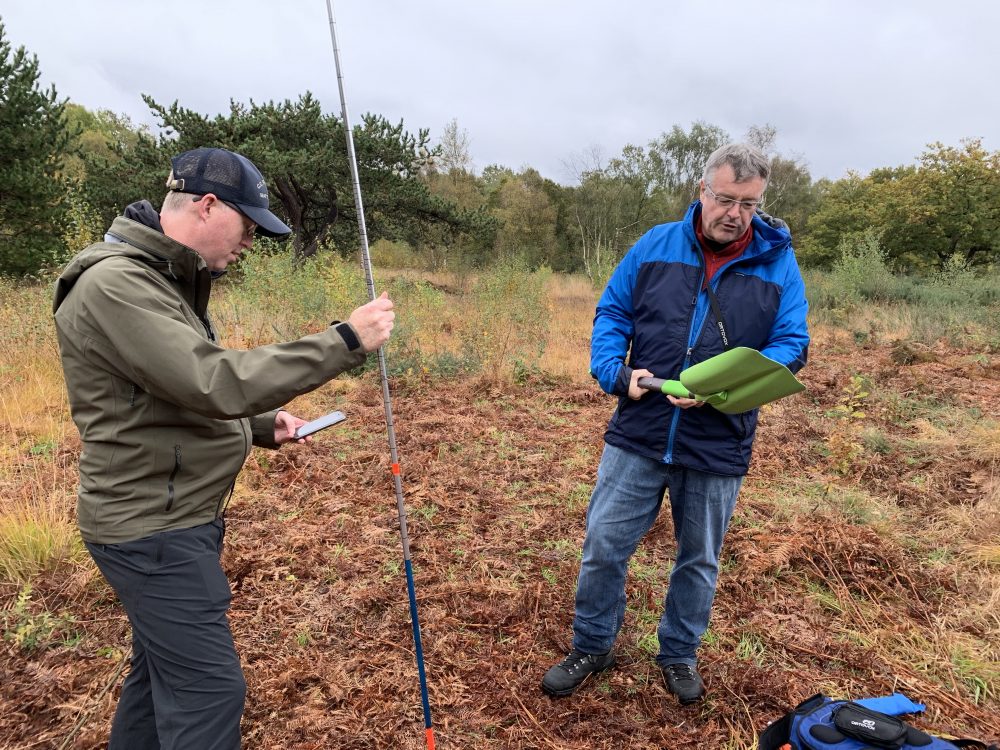 When an avalanche happens further down from where you are, the first thing to do is, check where is the point where your fellow skier/boarder disappears from your view and you need to coordinate a rescue without delay.
If there are more helpers, make one contact the emergency services – in the EU contact 112 and in the USA and Canada 911.
What is very important is that all searchers immediately change their transceivers from emitting to receiving or SEARCH mode. If you don't do that, you'll have lots of signals coming to you and you will not be focusing on finding the person trapped under the snow! Always also check if there you reckon could be more danger of a secondary avalanche, so you are not caught! The good thing is that if you are caught by a secondary avalanche, even though your transceiver is on search mode, it will automatically change to emit mode if you don't move after some minutes.
You'll see the area of the avalanche so the search area would be from the point of disappearance to where you can see the avalanche has gone down to. It will look like a cone. First see if you can see anything visually.
Your transceiver can get a reliable signal from 40 meters onwards, but better around the 15m range. If you are alone, you need to do a meandering pattern with 20 m (64 feet) distance between each line you choose so your transceiver can pick up the signal of the victim. You need to stay in your skis to go down, it will be easier to have the platform that your skis give you, in order to be able to move faster.
If you are with other people, then it is good to go down the slope parallel with 20 meters between each other to cover the terrain.
Modern digital 3-antenna avalanche transceivers will show the direction. You need to follow the arrow. And also check that your distance is getting smaller. The signal can come in concentric circles, so sometimes, you'll see a full arrow show you one direction, and then a contoured arrow shows you towards the right or left, and if you take that path, maybe the number in meters get higher. Then it is better to go back to where you were before and keep on moving forward- checking that the number gets smaller. The smaller number indicate you are nearer to the victim.
When you reach the 2 or 3 meters (around 4 to 6 feet) away from the victim, you need to hold the device close to the snow and search crossways until you find the lowest value. Just mark the four corners (like in a cross) of when the signal goes up on four directions (around 1 meter each way or 2 meters each way). If you know you are near and cannot find the right place, it might be under your feet, so keep on moving!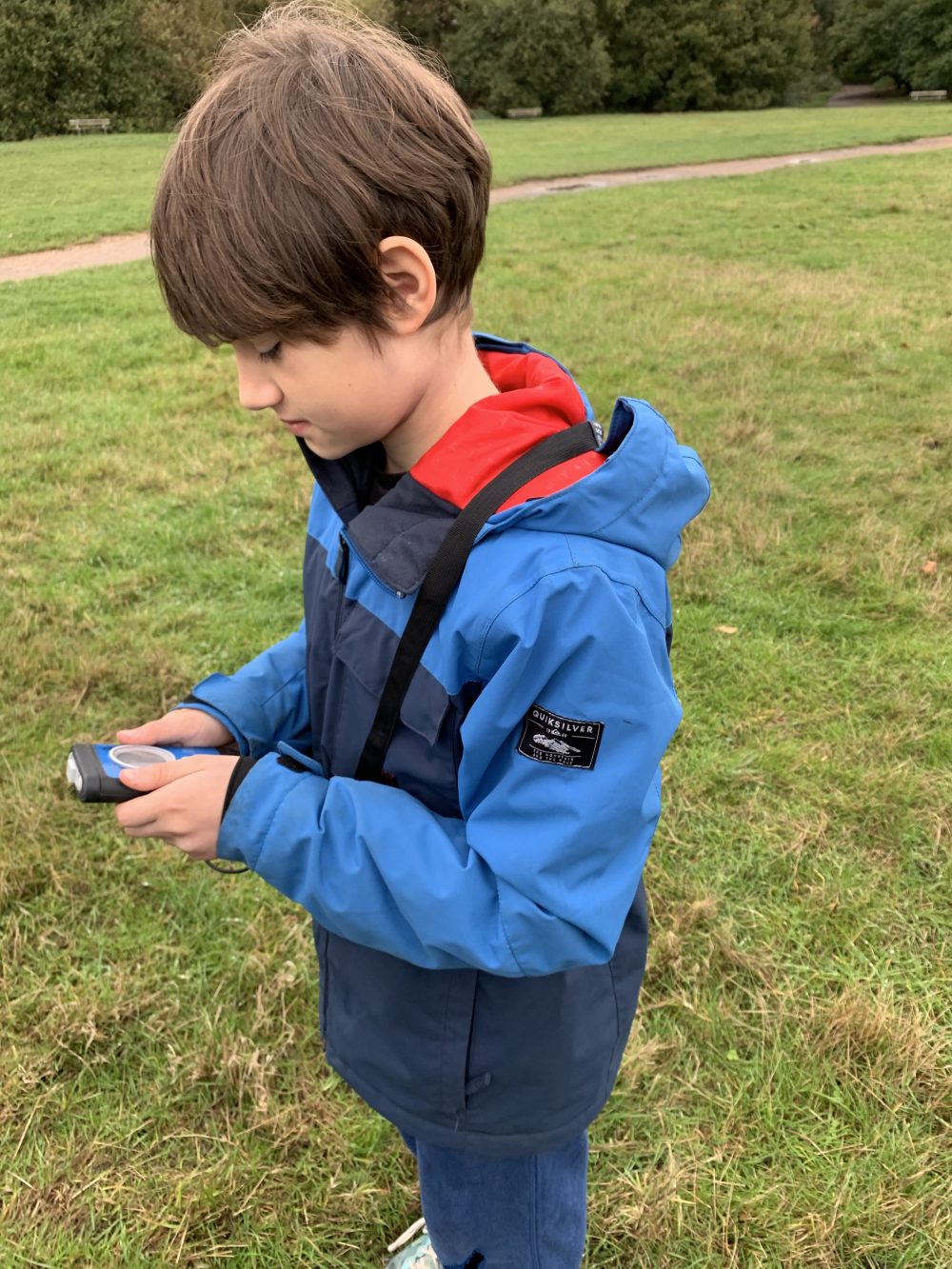 If you have something to mark each of the four points, please do it so you can visualise it better. This is the moment then to take a probe. A probe is a large pole, that comes folded (such as a portable walking stick and it can be straighten up with a one stretching movement). You need to probe the area with this stick systematically, from inside to the outside with 25 cm (- 10 inches) between each probe. Always probe in 90° angle with the slope. When you feel a backpack, clothing or a body, you know you are on your person. The probe will give you the measurement on how deep the victim is. You will use this depth as the distance you have to go down the slope to start shovelling. For example, if the victim is 1.60 meters deep, then you measure with the same probe, 1.60 m down the mountain from that point, to start shovelling. Leave the probe on the snow where you found the victim so you can visualise where this person is.
This is the moment to start shovelling. You have to put the shovel together and the way to do the shovelling is to cut the snow, put the snow on the shovel and throw it backwards (downhill). If you have more people with you that can shovel, then you should operate like a baggage belt. Get the other people to stand behind you (downhill), and each person takes turns of 1 minute shovelling, cutting, putting the snow in the shovel and throwing it backwards, and then the second person will come along, do his/her 1 minute, then the third person comes along and so on. This is because shovelling is extremely tiring, and this is a good pattern to act quickly.
Imagine, if you are below from where the avalanche comes down, then you will need to take your skis off and start climbing in order to do the search – that is very tiring and also will make your effort slower.
The case could be that you have more than one victim buried. If that is the case, you can go and search towards one victim, locate well this person, use your probe to locate how deep this person is and start shovelling this person out. As soon as this person can breathe, you should leave them there, and try to locate the second person. So that this person's signal does not interfere with your finding of the next person, you can press a button on your transceiver (that seems like a play button). This will make your transceiver stop receiving the signal from victim number one. And then you should go quickly to locate victim number 2, and so on, if there are more victims.
Hopefully you really don't need to get in a situation like this, but it is good to train and repeat this exercise many times, so you feel confident that if you are involved with an avalanche, your knowledge kicks in and you might be able to save someone's or some people lives!
I am looking forward to doing the other courses that HAT offers to get more knowledge on going off-piste or backcountry and also to learn more on how avalanches are triggered.
For more information on Henry's Avalanche Talk visit his website here. You should think of doing this course, as getting someone to show how to act and practising makes perfection, and will make you more secure that you can go and save people's lives. For the transceiver training course, check here.
I like Orthovox transceivers, but there are good ones from Arva, BCA and Pieps (which was one of the originals that gave the generic term to the transceivers).
Since the inception of transceivers in 1968, invented by Dr John Lawton at the Cornell Aeronautical Lab in Buffalo, New York, and the first commercial transceiver – the SKADI launched in 1971, the systems got more sophisticated, from analog to digital.
Shop your equipment:
Ortovox Zoom Plus Transceivers – Blue Ocean, One Size
Ortovox Shovel Kodiak Saw Blade Unisex Adult, Safety Blue, One Size
Ortovox Adult Superlight Carbon 240 Probe, Black, 240 cm
Ortovox Unisex Adults' Free Rider 26 L Rucksack, Black (Black Raven), 59 centimeters
You can read how ski resorts deal with avalanche danger, with the interview to Coco Torres, former Head of Operations of Valle de las Leñas, a renown resort for its avalanche safety.
Check our recent review on Arc'teryx base layers and how you can shop Arc'teryx for premium outdoor gear and apparel.
You can search for your own accommodation in the snow for your next ski holiday through our Accommodation Search tab. If you want to take your family skiing and you don't know where to start, read here.
And search for your ski transfers from all airports to the Mountains here. And for those that are like me, that are lazy to cook, you can get your food, even gourmet mountain food delivered to your home with Huski.
If renting equipment (skis or snowboards) in North America, look no further than Rentskis.com – I have been using them for years every year when I go to America and they are great!
The-Ski-Guru TRAVEL is a CONCIERGE service that can help you organise your bespoke ski trip to the Americas, Alps or Japan, including for those going from Britain to Europe, helping you book your Eurotunnel trip, and for all trips: lodging, lift tickets, rentals, ski school, and all you need for an excellent vacation. Go to https://www.the-ski-guru.com/travel and upload your information – this page will be updated soon with more travel ideas. Check our amazing Ski Safari in the Dolomites , stay at the San Lorenzo Lodge White Deer in the Val Pusteria of Sudtirol, in the Hotel Petrus in Riscone, for skiing Kronplatz, or check our offer to Obergurgl-Hochgurgl and Sölden to ski with your family. Maybe you want to come on my group to ski with other like-minded skiers in Courmayeur in January 2020, staying at the Gran Baita hotel?
You can start thinking about your trip, by reading the articles on the Planning your Ski Trip tab.  Or how to pack for your family ski trip.  If taking your furry friend abroad to the continent, read about the new Pet Travel Scheme update from DEFRA. Self-drive skiers also need to plan for Brexit. Check out our tips for driving to the mountains.  If flying and renting a car in Europe, beware of the extra charges they will pass to you if you want winter tyres, snow chains or ski racks. If driving, check the winter tyres news for Europe and North America. You can see how our last family ski holiday was not as expected, even though one plans it to be a success, but how we could do the most of it. If you want to get better before getting to your next ski holiday, here is a quick guide to indoor skiing and dry slopes in the UK. You can also read our week in the mountains during our summer holidays in Courmayeur.
Featured Image: My son learning the basics of finding a transceiver on the snow. Henry's Avalanche Talk course on Wimbledon Common.
Please follow and like us: