A-Basin quits the Epic Pass cash cow due to their lack of parking.
Arapahoe Basin revenues doubled during the decade it was part of the Epic Pass, but parking problems outweigh the benefits of cash flow
From The Colorado Sun
Too many Epic Pass weekend skiers have forced A-Basin to abandon its decade-long partnership with Vail Resorts.
"We are pretty darn full on weekends and we don't need any more people on weekends. If anything, we could probably whittle those numbers down a little bit," Arapahoe Basin's longtime leader Alan Henceroth said Monday, the day the resort announced it had pulled the plug on the Epic Pass partnership for the 2019-20 ski season. "Our parking is our pinch point."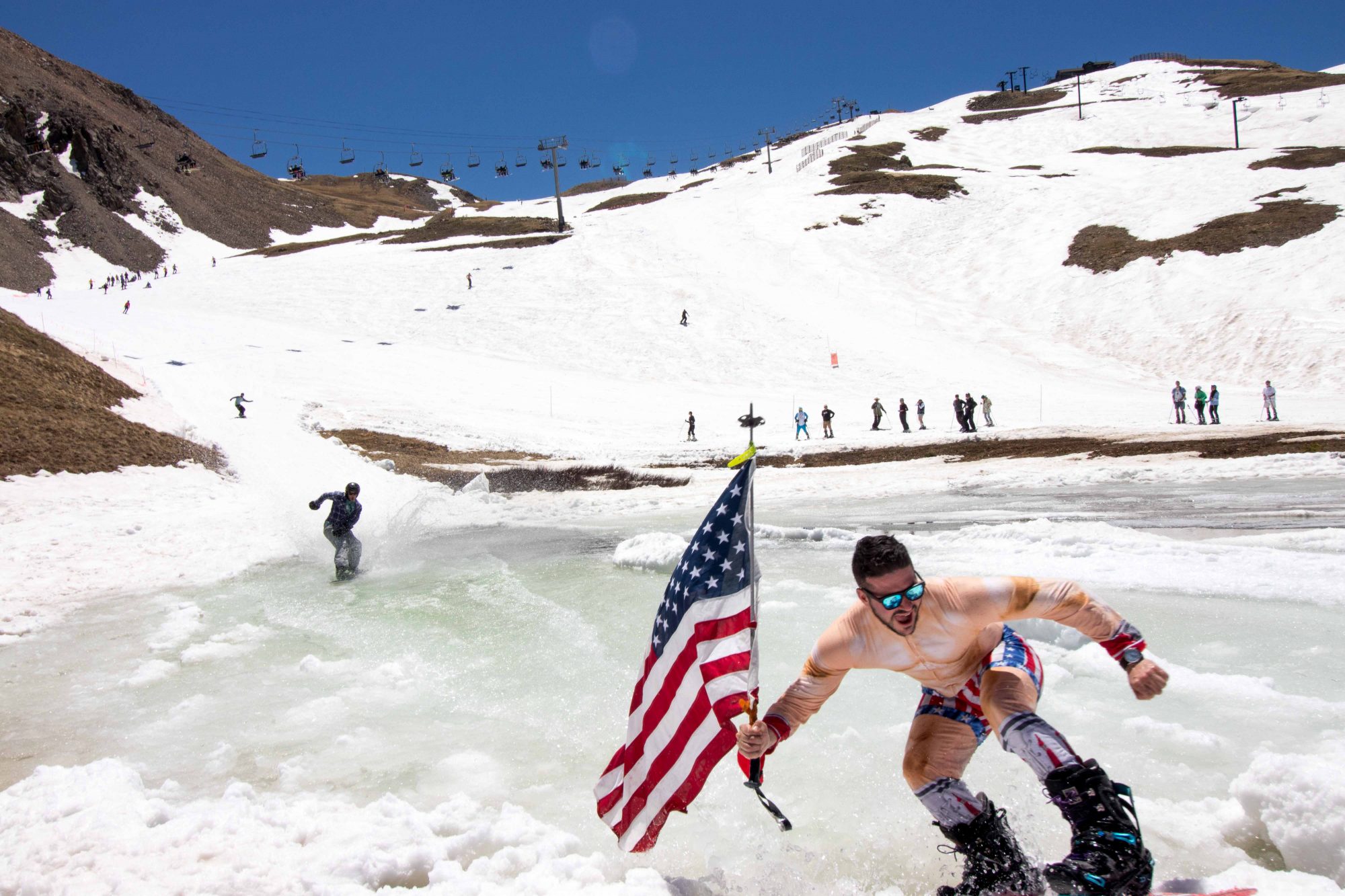 Arapahoe Basin, a local's favorite with a rowdy selection of daunting steeps and a rootsy vibe, has thrived for 10 years under a deal with Vail Resorts that included the 1,428-acre ski area on the industry-dominating Epic Pass. Last fall the company sold more than 825,000 of those passes, offering skiing at 65 different locations.
Vail Resorts once owned Arapahoe Basin for a hot minute. But the U.S. Department of Justice in 1997 forced Vail Resorts to sell the ski area near the summit of Loveland Pass, citing antitrust issues after Vail acquired Ralston Resorts' Summit County ski areas: Breckenridge, Keystone and A-Basin.
Vail's Summit County ski areas have partnered with Arapahoe Basin on various shared passes since 1998.
Arapahoe Basin, which is owned by Canada's Dundee Resort Development, was Vail Resorts' first partner resort on the Epic Pass, which now includes access to privately owned, independent resorts such as Telluride, Sun Valley and Snowbasin.
Continue reading "A-Basin quits the Epic Pass cash cow due to their lack of parking."