Summer Works at Stevens Pass to get a better skiers' and boarders' flow.
The two new chairlifts are part of the $35 million investment of Vail Resorts into four mountains including Stevens Pass.
These upgrades are aimed at slopes for beginners' skiers and boarders.
This summer the chairlifts and loading terminals on both the Daisy and Brooks trails are receiving a complete overhaul as part of an investment by owner Vail Resorts.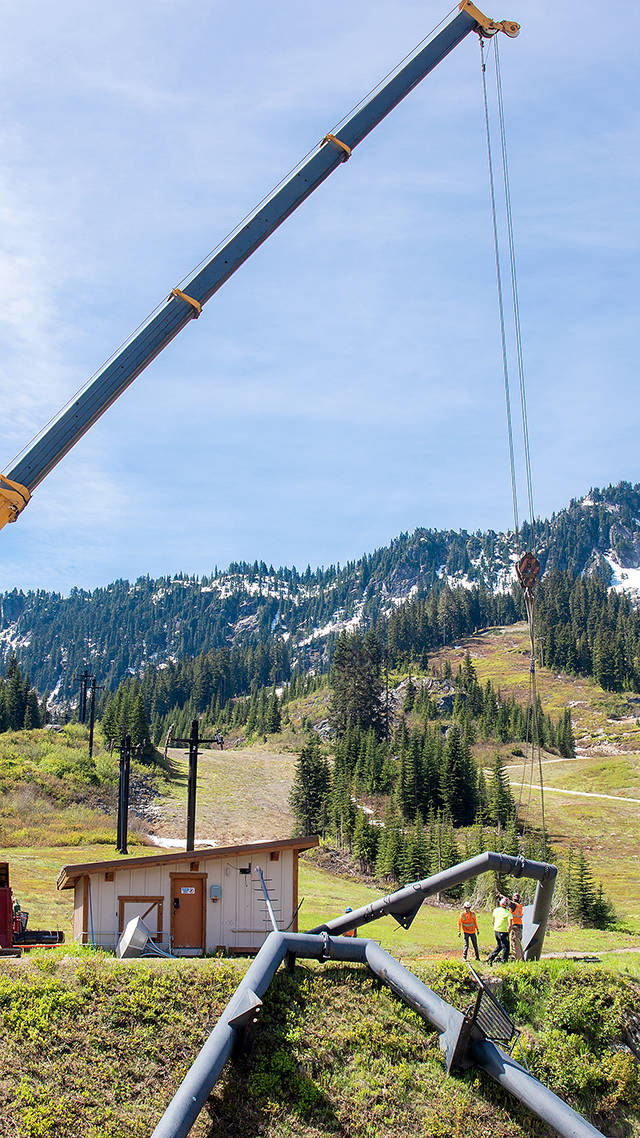 Tom Pettigrew, GM of Stevens Pass Ski Resort said "We listened to what the team had to say about what we could do from an improvement standpoint. This seemed to be where we could focus our investment to have the greatest on-mountain experience change in a positive direction."
The new quad chair on the Daisy lift access beginners' terrain and will improve uplift capacity by 33% more. An updated loading area is designed to help beginners loading the lift.
The Brooks terminal is being regraded so skiers have a downhill approach and the chair will be now a quad, doubling the capacity of the double that stand there before.
Pettigrew said, "The chairlift improvements will help our guests spend less time in line and more time on the hill and really enjoy the experience."
The Skyline Express chairlift will be 140 feet further up the mountain next winter.
Crews working on the lifts will use two cranes to simultaneously deliver the terminal to its new location. This shift will create more space for better access to the Skyline, Brooks and Hogsback Express lifts.
Work has started by the end of April and is expected to be completed by the start of the 2019-20 ski season (December 4th)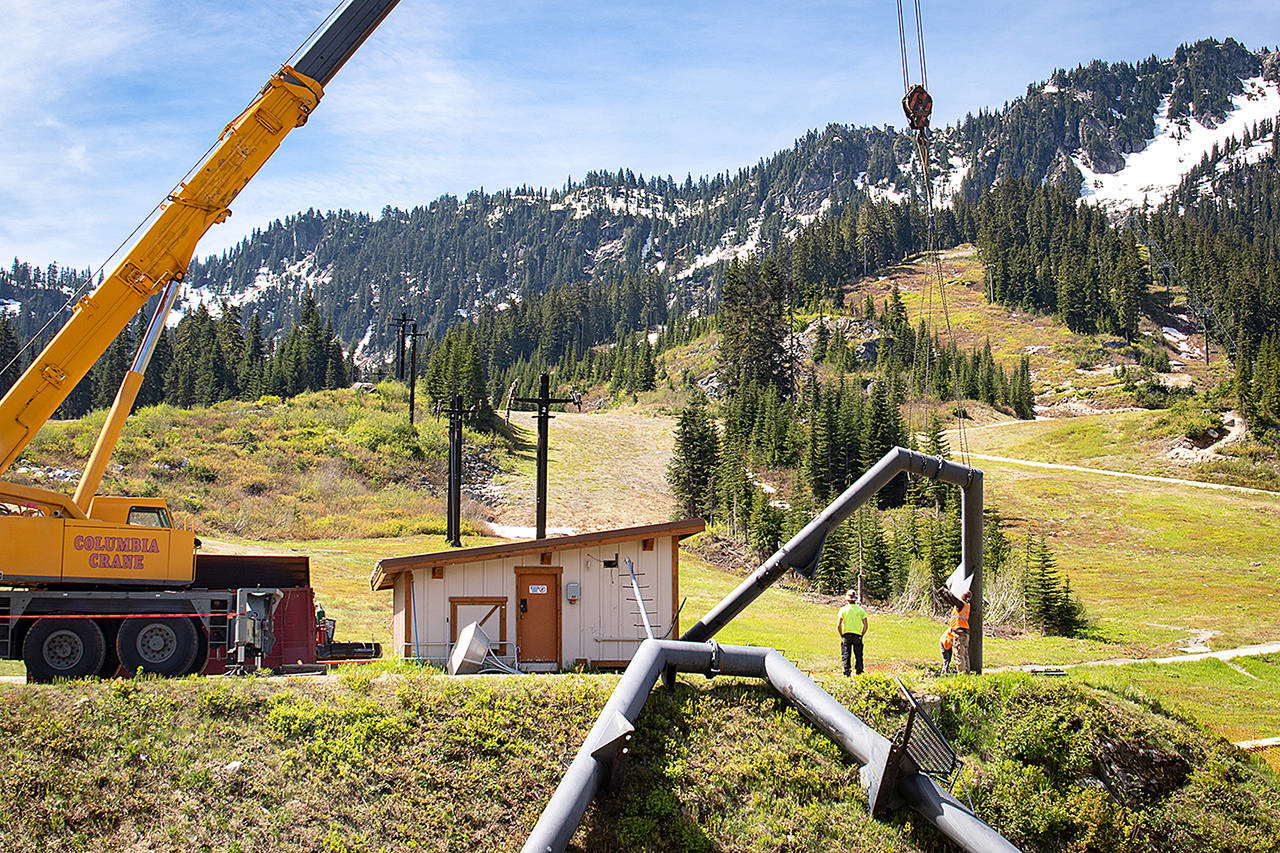 There are some plans to upgrade the F&B on-mountain, but these are still to be decided.
Pettigrew went on to say: "We will have a winter to see how these replacements affect how the customers utilize the hill. There are still some older chairlifts and infrastructure that we will be evaluating in the future, so stay tuned."
More information: HeraldNet.
This year, due to lots of snow in North America and lots of avalanches, summer operations have been starting late. You can read when Vail Resorts committed to spend USD 175-180 Million in upgrading the guests' satisfaction. Skeetawk got funding a while ago to build its first lift.
On the other side of the Atlantic, Doppelmayr-Garaventa is set to build on the Schilthorn.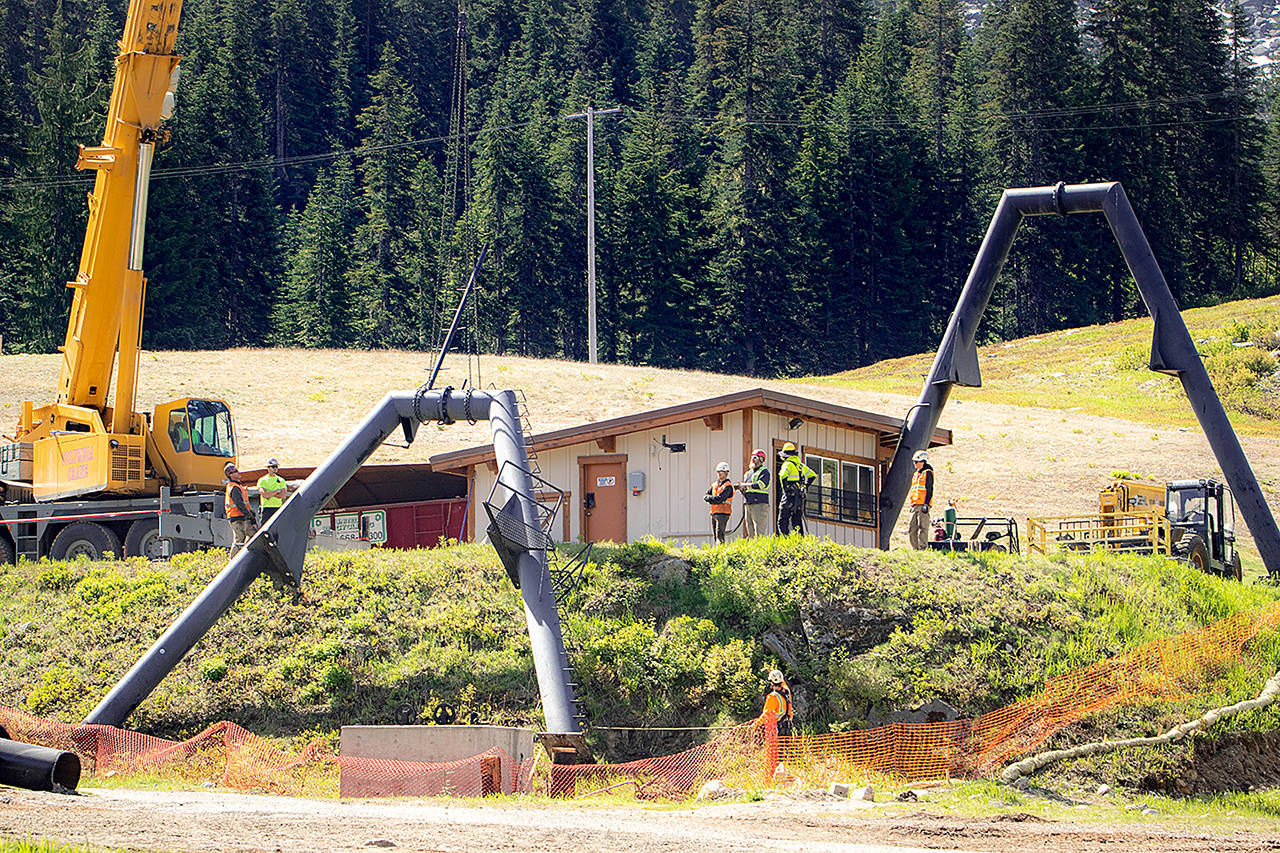 You can search for your own accommodation in the snow for your next ski holiday through our Accommodation Search tab.
The-Ski-Guru TRAVEL is a CONCIERGE service that can help you organise your bespoke ski trip to the Americas, Alps or Japan, including for those going from Britain to Europe, helping you book your Eurotunnel trip, and for all trips: lodging, lift tickets, rentals, ski school, and all you need for an excellent vacation. Go to https://www.the-ski-guru.com/travel and upload your information – this page will be updated soon with more travel ideas. Check our amazing Ski Safari in the Dolomites , stay at the San Lorenzo Lodge White Deer in the Val Pusteria of Sudtirol, in the Hotel Petrus in Riscone, for skiing Kronplatz, or check our offer to Obergurgl-Hochgurgl and Sölden to ski with your family. Maybe you want to come on my group to ski with other like-minded skiers in Courmayeur in January 2020, staying at the Gran Baita hotel?
You can start thinking about your trip, by reading the articles on the Planning your Ski Trip tab.  Or how to pack for your family ski trip.  If taking your furry friend abroad to the continent, read about the new Pet Travel Scheme update from DEFRA. Self-drive skiers also need to plan for Brexit. Check out our tips for driving to the mountains.  If flying and renting a car in Europe, beware of the extra charges they will pass to you if you want winter tyres, snow chains or ski racks. If driving, check the winter tyres news for Europe and North America. You can see how our last family ski holiday was not as expected, even though one plans it to be a success, but how we could do the most of it.
Featured Image: Summer Works at Stevens Pass to get a better skiers' and boarders flow. 
Please follow and like us: