The controversial Jungfrau V-bahn railway project gets green light overcoming opposition.
The Federal Office of Transport has approved a CHF400 million ($405 million) mountain railway project that will carry tourists faster up to the Jungfraujoch in the Bernese Alps. The project has been modified to appease local opponents who had raised environmental and aesthetic concerns.
At the heart of the controversial plan is a V-shaped cable car route that would allow more tourists to swiftly reach the Eiger Glacier station from where they can take the mountain railways to the Jungfraujoch "Top of Europe" tourist station.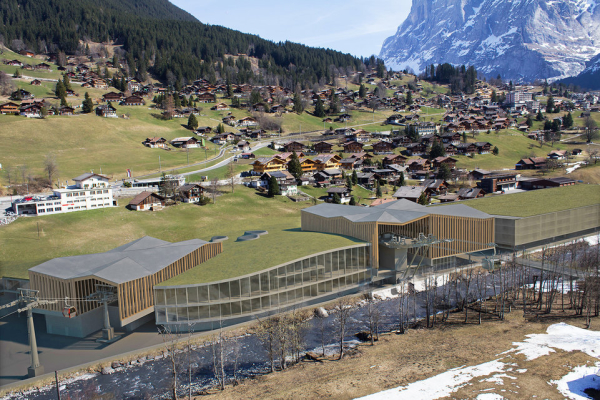 Local authorities and residents of the Bernese Alps feared the "Eiger express" line, which would start from the village of Grindelwald, would disfigure the landscape. Seventeen objections were made but advocates gave up the fight in February accepting in exchange a donation for a good cause.
+ Upgrade or bust: does mountain development benefit all? Here is a link to an old article at Swissinfo.ch about the pressure of railway companies to bring more tourists faster to the top of the Swiss Alps. 

The Federal Office of Transport introduced measures and requirements to allay these concerns. The gondola will have shorter masts than originally planned and the colour scheme of the cabins will be more discrete to blend in with the landscape.
More info: Swiss Info
The argument against can be read here.
We have been talking about the offers in lift companies in Switzerland, with the Sportpass Top4, Saas Fee and how they won the Marketing Trophy 2018 with their crowdfunding effort to sell their lift pass, and the Magic Pass with its offer of resorts in the French Swiss region.
To keep on reading Ski News at your Fingertips, keep on visiting The-Ski-Guru, subscribe to our newsletter and follow us on Social media through our hashtags #skinewsatyourfingertips and #theskiguru.
Featured Image: Jungfrau v-bahn railway project gets green light. Photo: Jungfrau Railways.
Please follow and like us: