Jay Peak is officially for sale – will it be able to get the $250M to pay back investors?
News from Burlington Free Press and WCAX
After years of turmoil due to one of the biggest frauds to ever have hit the federal EB-5 program, Jay Peak Resort is now for sale.
Ariel Quiros, former owner of the resort and his partner Bill Stenger, allegedly as per the U.S. Securities and Exchange Commission misused $200 million in foreign investor funds, with Quiros pocketing personally some $50 million.
The investors have put down $500,000 each in order to receive a green card for themselves and their families. The Miami-based federal receiver Michael Goldberg said that of the 540 investors in Jay Peak, only six have received conditional residency and moved to the United States. About 160 are waiting for their permanent residencies to be approved.
Investors have not received their money back but will they? The answer depends on whether Jay Peak could be sold for $250 million.
Michael Goldberg pointed out that investors from China and other Asian countries, Latin America and Europe were never guaranteed their money back, but the 35 investors in Jay Peak's Tram Haus Lodge have been repaid in full.
Goldberg said "This was not a loan, it was an investment, and it's quite possible that these individuals made a bad investment. Basically, the resort will be worth what it's worth. The fact is, even if there was no fraud, they may not have gotten their whole money back."
New York's investment banker Jeffrey Altman of Houlihan Lokey was hired by Goldberg to help sell Jay Peak. Altmann declined to comment the price in which he things the resort can be sold. He was involved in the recent sale of Stowe to Vail Resorts, advising the seller which was the insurance giant AIG.
Mike Krongel of Mirus Resort Advisors, located in Burlington, Massachusetts, explained that a ski resort's value is estimated as some multiple of its EBITDA (earnings before interest, taxes, depreciation and amortisation).
He has helped people to buy and sell ski resorts for 30 years. He says that the usual range for multiples is between six and 10 times a resort's profit. Jay Peak has recorded a profit of about $10 million in 2017, more than five times the previous year's profit of $1.8 million under the management of the former owner Quiros and Stenger.
Goldberg hasn't yet released the resort's profitability for 2018, but Krongel guesses it was better than in 2017, perhaps $12 million. Goldberg declined to confirm the number, but said he is "happy with the direction the resort is taking."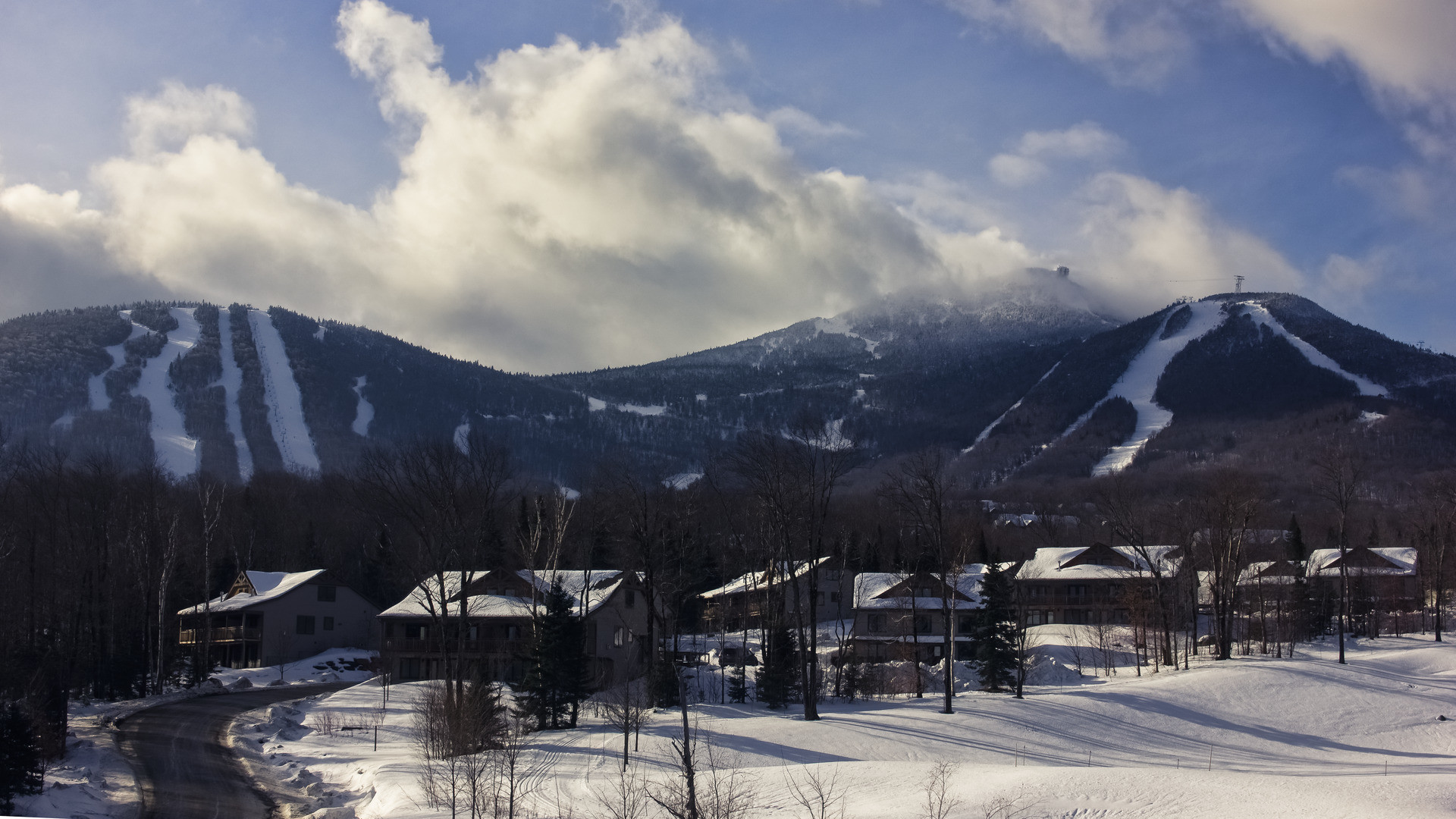 Under the best-case scenario, using the conventional method for valuing a resort, that would put Jay Peak's worth at somewhere between $60 million and $100 million. Krongel said Stowe sold at the top of the scale — 10 times profits — to fetch a price of $50 million from Vail.
What disadvantages has Jay Peak?
Jay Peak cannot be considered a conventional resort so maybe determining its value through a conventional method is not applicable. The resort was entangled in a fraud of gargantuan proportions and is now run by a federal receiver.
A federal judge will have to sign off on the sale of the resort.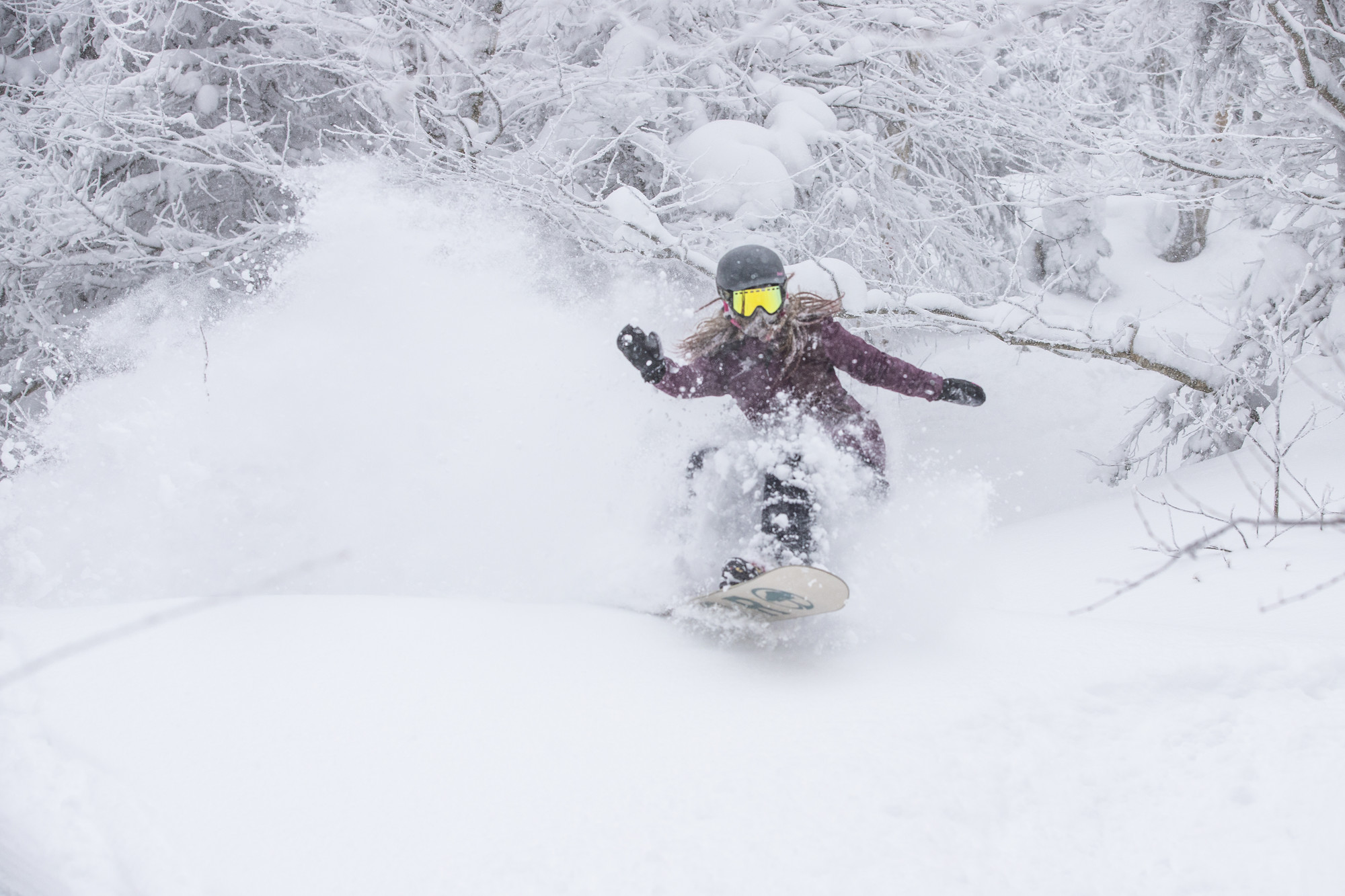 How much could Jay Peak sell for?
Will it be possible for Jay Peak to sell for 25 times or more than its $10 million profit in 2017, for a price tag of $150 million?
Jeffrey Altman of Houlihan Loki says that there is a 'price per pound' theory. Jay Peak is more than a ski resort – it has a water park, golf course, a hockey rink and soccer fields, more than 700 owned hotel rooms – all of this rises up the price per pound.
Michael Goldberg said "."There's a lot of value outside the normal ways you quantify value for a ski resort. We expect that we will do better than the EBITDA multiples."
Top resort operators will also look that Jay Peak has been run very badly until Goldberg took over and increased profits by more than five times in one year.
Goldberg sustains that a seasoned ski resort operator will be able to do a better job at running Jay Peak and increase its profitability than himself, a lawyer sitting in Miami. He doesn't even ski. Goldberg has spent a 'fortune' in capital improvements, including the finishing of a construction and the fixing of the aerial tram for $5 million.
Goldberg said "We've got a hotel with amazing infrastructure and beautiful brand-new buildings. (Buyers) are going to know we have more than $200 million into it."
Altman agrees, and says there's already a lot of market interest.
The-Ski-Guru TRAVEL can organise your bespoke ski trip to the Americas, Alps or Japan, including for those going from Britain to Europe, booking your Eurotunnel trip, and for all trips: lodging, lift tickets, rentals, ski school, and all you need for an excellent vacation. Go to https://www.the-ski-guru.com/travel and upload your information – this page will be updated soon with more travel ideas. Check our Easter offer to Obergurgl-Hochgurgl and Sölden to ski with your family.
You can start thinking about your trip, by reading the articles on the Planning your Ski Trip tab.  Or how to pack for your family ski trip.  If taking your furry friend abroad to the continent, read about the new Pet Travel Scheme update from DEFRA. Check out our tips for driving to the mountains.  If flying and renting a car in Europe, beware of the extra charges they will pass to you if you want winter tyres, snow chains or ski racks. If driving, check the winter tyres news for Europe and North America.
Or you can read our last news on equipment as seen at the London Ski Show. Also, the new range of skis of Black Crows, one of our favourite brands. Lots of snow makes you wonder how the resorts deal with the avalanche danger. Here you can read the interview to Coco Torres, former Head of Operations of Las Leñas, in Argentina, as how they dealt with avalanches at the resort. 
Or perhaps you may choose to read the Ski Resort News, Ski Passes News, and the Must-Read Guides to Lech,  Zermatt,  Courmayeur, Val di Fiemme and Crans-Montana. Coming soon will be the guide to St Anton. Or  watch an amazing heli flight over the Mont Blanc Massif. Also see tips on how not to be scammed when booking a ski chalet.
You can also read what's new at Les Trois Vallées and the last article on what is new at the Tirol ski areas,  in Cervinia, in La Plagne, in 3 Zinnen Dolomites ,  in Adelboden, Lenk and Kandertal, in Gstaad, in Chamonix,  in Georgia's Gudauri Resort and in the Skicircus Saalbach Hinterglemm Leogang Fieberbrunn. And how the US Ski Team has chosen Alpe Cimbra to train for the following four ski seasons as their European home.  Here is the link to our post on the My Voucher Codes ranking of best European Ski Resorts.  
Crested Butte will have a new chairlift to replace Teocalli lift for the 2019/20 ski season.
You can plan where to eat in Aspen Snowmass or which events to attend on-mountain while there.  Sudtirol ski areas have started and their famous Christmas markets have kicked off too. And Cortina D'Ampezzo is getting ready for this winter and the 2021 World Ski Championships.  
Another classic resort, such as St Moritz has been in the news for its famous Cresta Run be opened again for women after a 89 years ban.
Also, you can read how Grandvalira will be staying together as one lift ticket company and how they are adding Ordino Arcalis to  this offer. Grandvalira is opening now all of its six sectors.  And also read how someone tried to sabotage some lifts in Vallnord's Pal Arinsal. And as if it is starting to be a trend, there were two lifts sabotaged in Passo Rolle, in Val di Fiemme, Trentino. Fortunately they were repaired in record time to open to the public.  Also, Mt Hood Meadows was forced to evacuate one lift with 150 skiers and boarders due to a power failure. And the same was the case in a lift with 140 skiers/boarders in Whitefish, Montana.  Or read about the latest investments in Whistler Blackcomb. Or see how Taos is going against the industry trend, and instead of merging with the two biggest oligopolies in skiing at the moment, it goes and buys an airline to get more bums in resort. Or how Jackson Hole is appealing to families and beginners – it is not only a resort for expert skiers anymore. Another great area for families is Stubaital in the Tirol. And a new coming ski area that got funding for its first lift is Skeetawk in Alaska.  Courmayeur is opening this season two new trails, one that is 70% steep – not for the faint-hearted! Or read how a group of experienced industry insiders got together to purchase Tamarack Resort. And how Peak Resorts finalised the acquisition of the resorts of Snow Time. You can also check how Vermont's ski passes are the most expensive in New England. And talking about Vermont, you can read on how Killington is planning to change its North Ridge triple chair with a fixed-gripped quad.
Also read how one employee of Aspen Ski Co got caught in an avalanche but got out unscathed while scouting terrain for the Aspen Mountain Powder Tours. Or how the a gondola of the new American Eagle lift from Copper Mountain crashed into the snow in a trial run. The resort confirmed that the chondola will be fixed before it's opening day. Plus this week, some gondolas got tangled in Hochzillertal. And there was a gas explosion at the Grand Hotel Zermatterhof that injured six, before its opening date.
You can keep up to date on how are the sales for the EPIC and IKON passes are doing here. Read how Emma, the first Digital Mountain Assistant, is launched in Keystone now and will be rolled to eight other resorts this season. And even read about the new incorporation to the IKON Pass: Valle Nevado. Here is also a post on the South American resorts.  
Also, Rob Katz and his wife Elana Amsterdam donated 2 million USD in grants to support mental and behavioural health programs in ski towns of North America. And see how Aspen Skiing Company released its sustainability report 2018. 
And here is a summary of a report by LISTEX on the State of the UK Snowsports Market.
And what Switzerland could look by 2060 due to climate change.
Or check out how now with the EPIC Pass you can ski in Europe, specifically in Les Trois Vallées and the resorts of Skirama Dolomiti in Trentino's Italy. Or see our review of L'Héliopic Hotel Sweet & Spa if thinking in staying in Chamonix this winter.
You may want to read the interview we made last year to Coco Torres, former Head of Operations at Valle de Las Leñas on how to control avalanches in this high -prone avalanche area.
We have already covered many news due to this latest spat of snow storms in Europe, as the hotel that was hit by an avalanche of 300 meters of width in Eastern Switzerland. And two ski patrollers got killed setting avalanche control charges in the French resort of Morillon in the Grand Massif.
Recently a British skier was killed after suffering a cardiac arrest on a chairlift falling 32 feet to the ground in Méribel resort in Les Trois Vallées. You can see our recent article on how avalanches claimed two lives in Switzerland the past week. And read more what is the real risk of avalanches. Three Germans have been killed by an avalanche near Lech and a fourth is missing.
Please follow and like us: