Alterra is expecting to sell 250,000 of the new IKON Pass while Vail Resorts stated that their sales of the EPIC Pass are up thanks mostly to the $99 military pass. This was the excerpt heard during the annual Governor's Tourism Conference at the Talisa Hotel in Vail. The "Trends in ski" panel with Alterra's Head of Sales Bob Stinchcomb, Vail Resorts marketing chief Kieran Cain and Powdr's Jennifer Rudolph.
Lauren Berlamino, of Karsh Hagan, a marketing, design and tech company started the discussion with where the whole ski industry is in Colorado, noting the challenges of shorter seasons due to climate change and aging demographic. The opportunities to be had are the experiences beyond skiing and the leading the way in sustainability.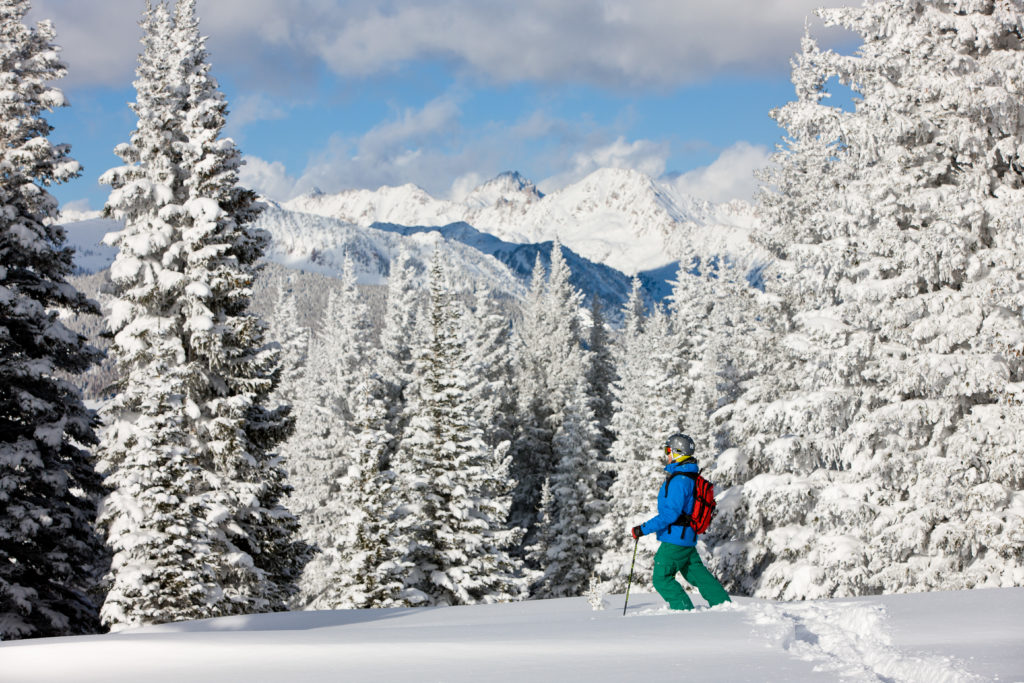 One-fifth of skiers are 55 years or older, with some of the most avid participants are aged 70 and older. Skiers and snowboarders visits in the country have increased from 8.7 million in 1996-97 to 9.2 million in 2017-18. Berlamino states that this growth does not correlate with the overall population growth over the past years.
"It kind of sounds like we're facing an uphill battle, but really Colorado is doing amazing in this industry," she said. "I think nobody's better positioned than our state to continue to ride this momentum and be successful amidst all this change that we're seeing."
According to the National Ski Areas Association, Colorado's share of overnight ski trips in the calendar year of 2017 was 21 percent, followed by California at 13.7 percent. Of the 53.2 million skier visits, that's about 11 million visitors to Colorado.
Berlamino stated that compared to other states in the ski industry, Colorado ranks first — and is eighth in the United States for year-round destination.
"This is not new news," she said. "We've been holding the first position for several years, and it's really our position to lose."
Another positive issue for Colorado is the spending per capita, per trip of $1,248. This is a sign that visitors are doing other things to just hitting the slopes. In the winter, skiers and boarders going to Colorado participated in 6.5 other activities on average, Berlamino said, 8 percent more activities than in the summer. That includes snow biking and sledding, as well as visiting dispensaries and breweries.
"Skiers are our highest valued travelers. They're coming from the farthest distances. They're coming with the biggest groups. They're staying the longest," Berlamino said. "This is where people come to celebrate winter and celebrate snow."
The trends in sk ipasses
The Epic Pass is celebrating 10 years and the IKON Pass is hitting the market for its first year, shifting the industry focus on selling passes and consolidating different resorts instead of relying growth and sales on developing real estate.
Alterra does not have numbers to share as of yet, but Executive Vice President of Sales of Alterra Bob Stinchcomb conceded that they are expecting to sell more than 250,000 passes.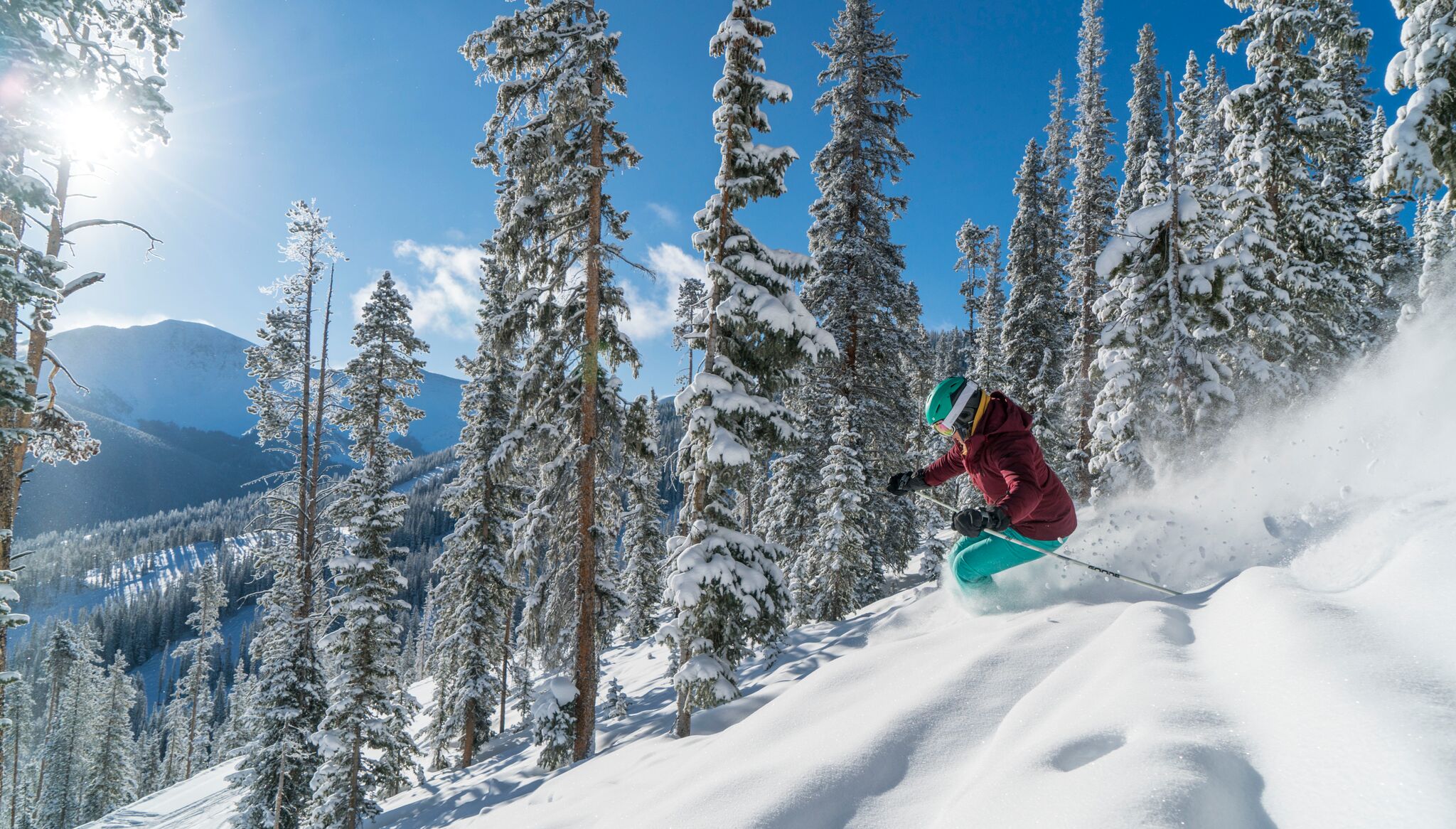 Vail Resorts expects the Epic Pass to grow around 25 per cent, partly thanks to the introduction of the new military pass that costs $99, Cain said.
Skiers and boarders now can ski multiple resorts on one pass, but the idea is to maintain each resorts identity, as per what Stinchcomb and Cain said.
What Are The Capital Improvements
Jennifer Rudolph, of Powdr said that what still drives visitation is the snow.
"With the ski industry here in Colorado, snow trumps everything. It trumps wars. It trumps economy. It trumps gas prices," Rudolph said. "And when it snows, people will find a way to ski in Colorado."
The state holds a high demand in the industry and gives big money, making Vail Resorts, Alterra and Powdr continue to re-invest in their resorts. Stinchcomb said that Alterra has invested $500 million in capital improvements, with $30 million at Winter Park. Powdr operates at a smaller scale compared to Alterra and Vail Resorts, but the organisation has invested in more grassroots upgrades, like providing uphill travel and Wi-Fi at Eldora.
Vail Resorts spent $100 million per year on upgrades, from restaurants to hotels to new lifts.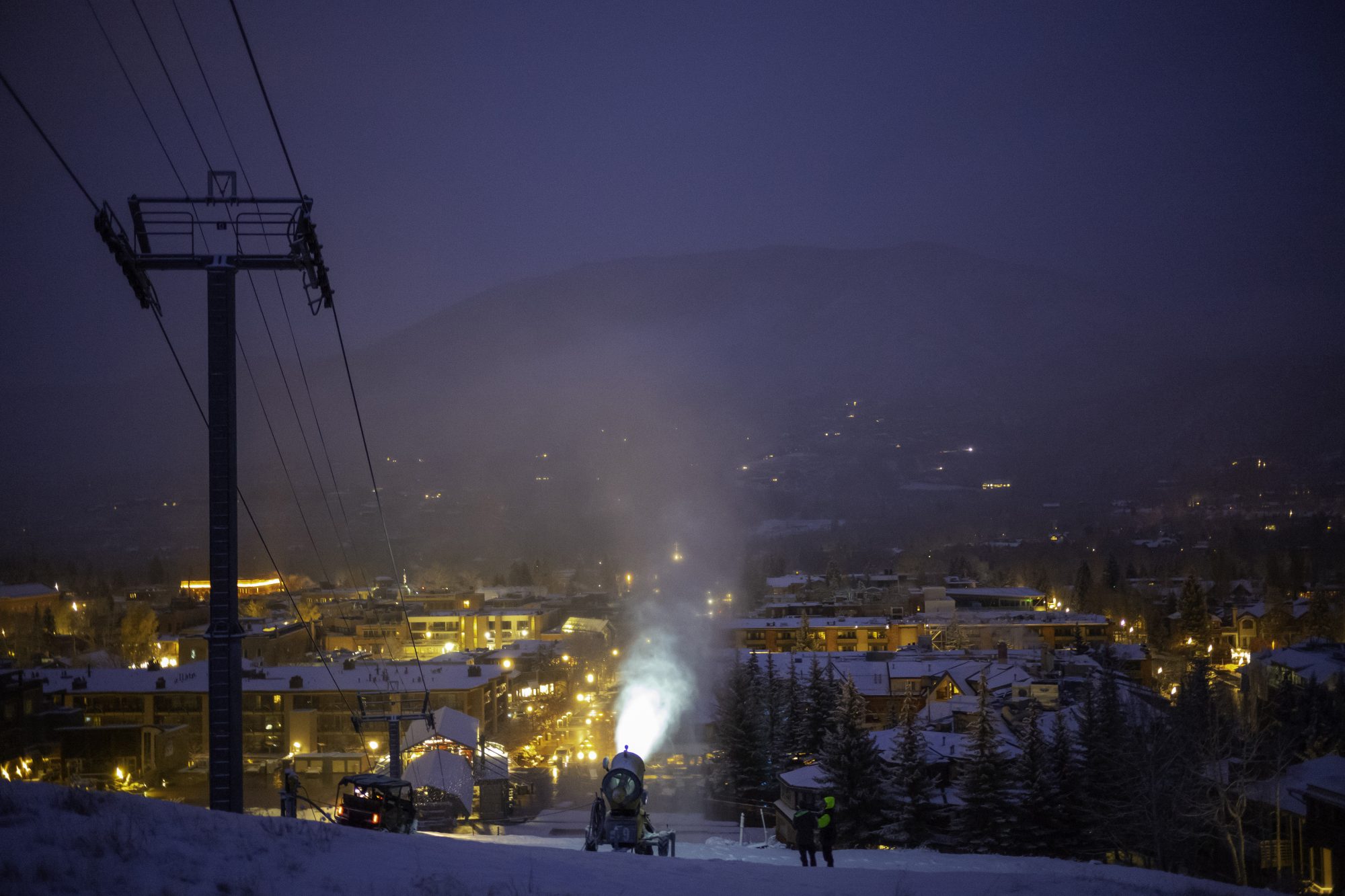 What's New?
Vail Resorts is going to debut with EMMA this season. It is an A.I .app that works on mobile devices and answer questions such as where to go for après-ski and which trails are groomed on the day. Emma will redirect you to a human when questions are tougher.
"The idea a couple years ago, the thought that we'd have AI involved in resort marketing and the guest experience at a ski resort, was sort of a far-out idea," Cain said.
Alterra is looking forward to develop less mature ski resorts, as well as take care of the larger ones.
Powdr's founder and CEO John Cumming has instilled a culture of sustainability, and the group is proud to have solar energy at all of its associated resorts.
The Colorado Tourism Office is debuting this winter with a new tagline for businesses across the state to embrace: Snow's Perfect State. The project, years in the making, focuses on promoting Colorado as the top place for snowsports and activities.
More info: Colorado Sun
The-Ski-Guru Travel can help you organise your bespoke trip – just email us to info@the-ski-guru.com or send as a message here.
You can start thinking about your trip, by reading the articles on the Planning your Ski Trip tab.  Or how to pack for your family ski trip. Or our last news on equipment as seen at the London Ski Show. Lots of snow makes you wonder how the resorts deal with the avalanche danger. Here you can read the interview to Coco Torres, former Head of Operations of Las Leñas, in Argentina, as how they dealt with avalanches at the resort. 
Or perhaps you may choose to read the Ski Resort News, Ski Passes News, and the Must-Read Guides to Zermatt,  Courmayeur, Val di Fiemme and Crans-Montana. Coming soon will be the guides to Lech and St Anton. Or see an amazing heli flight over the Mont Blanc Massif. Also see tips on how not to be scammed when booking a ski chalet.
You can also read what's new at Les Trois Vallées and the last article on what is new at the Tirol ski areas,  in 3 Zinnen Dolomites ,  in Gstaadand in the Skicircus Saalbach Hinterglemm Leogang Fieberbrunn. 
Or check how Cairngorm Mountain might not run its funicular this coming season and how that can affect the region. And the terrible storms and gails that provoked havoc to Trentino Alto-Adige and Belluno provinces in Northern Italy.
Also, you can read how Grandvalira will be staying together as one lift ticket company and how they are adding Ordino Arcalis to  this offer. Or read about the latest investments in Whistler Blackcomb. Or see how Taos is going against the industry trend, and instead of merging with the two biggest oligopolies in skiing at the moment, it goes and buys an airline to get more bums in resort. Or how Jackson Hole is appealing to families and beginners – it is not only a resort for expert skiers anymore.
If you want to salivate and think of snow, see our snow report from last weekend here. Or see how Aspen Snowmass has started its snowmaking operation. 
Featured Image: The state of the industry in Colorado – Alterra expects to sell 250,000 Ikon ski passes while Vail Resorts Epic Pass sales are up thanks to the $99 military pass
Please follow and like us: