Eldora Mountain's Expansion is approved by Gilpin County
From the Mountain Ear
Gilpin County. Eldora Mountain Resort requested approval of a Special Use Permit for the expansion of Eldora Ski Resort into northern Gilpin County on March 5, 2019, at the Gilpin County Courthouse. The proposal included construction of a lift return and a lift operator building, on property owned by Tolland Ranch, LLC. The owner has given written consent and approval to this application.
During the hearing, the Community Development Director, Stephen Strohminger, said that there would be no new roads that this development would incur, and no vehicular traffic of any kind will be present except for heavy equipment when needed for maintenance. No impacts to water quality or quantity are expected.
The USFS Rocky Mountain Region has conducted an environmental impact report and has approved this project. The proposed Jolly Jug Lift is expected to be approximately 3,250 feet in length with half of the line in Gilpin County, and a structure to house a composting toilet system.
The bottom of the proposed lift is approximately 4.5 miles from Highway 119 and 1.6 miles to the south to Tolland Road, as the crow flies. No negative visual impacts to views and vistas are expected based on the information given.
The new lift would provide access to existing runs on the front and back side of Eldora and additional intermediate and expert level terrain on the south side of the mountain. Eldora General Manager Brent Tregaskis said, "This lift really fills that void at a very high level." Skiers would be able to ride the Sundance Chair, ski down to the Jolly Jug Lift, and ride to the top of the ridge."
Nordic skiers and hikers in the Gilpin County area will be impacted, but that impact will be mitigated by finding a suitable new route for the Jenny Creek access trail, one that provides similar access while providing safety for users. Eldora Mountain Resort will allow continued access to the Zarlengo, Antelope and Jenny Creek Loops whereas the Porcupine Loop will be relocated.
Tregaskis addressed the traffic and parking problems in Nederland and the resort by saying, "All the upfront parking is now carpool area on Saturdays and Sundays and is really working well…the word got out that paid parking is coming if you don't start acting responsibly…we are actually purchasing more land at the base area. We have proposed several hundred spot additional parking which is right above what we call the North Lot."
In addition, Eldora has been addressing the issue of traffic by proactively pushing the carpool and RTD messages through social-media platforms noting that parking is free at many of the Boulder RTD stations and by holding monthly ski-giveaway sweepstakes for those who carpool or use RTD.
Board Chair Linda Isenhart said of Eldora, "Commercial development in the county usually brings in some kind of revenue, and this doesn't really…I'd just like to see if there's something we can do to bring some benefit to Gilpin residents." Isenhart went on to say that the Gilpin School ski program drives all the way to Loveland because Eldora is too expensive. She went on to ask, "Is there something we can do in partnership with the school district that would bring some benefit to school kids in the county?" Tregaskis replied, "Absolutely, I think we'd be totally open to that."
The timeline for the lift is next spring. Commissioner Ron Engels said, "Are we okay from community development and environmental to say yes?" No public comment was given when prompted by Commissioner Gail Watson. The board approved Resolution 19-04 as amended.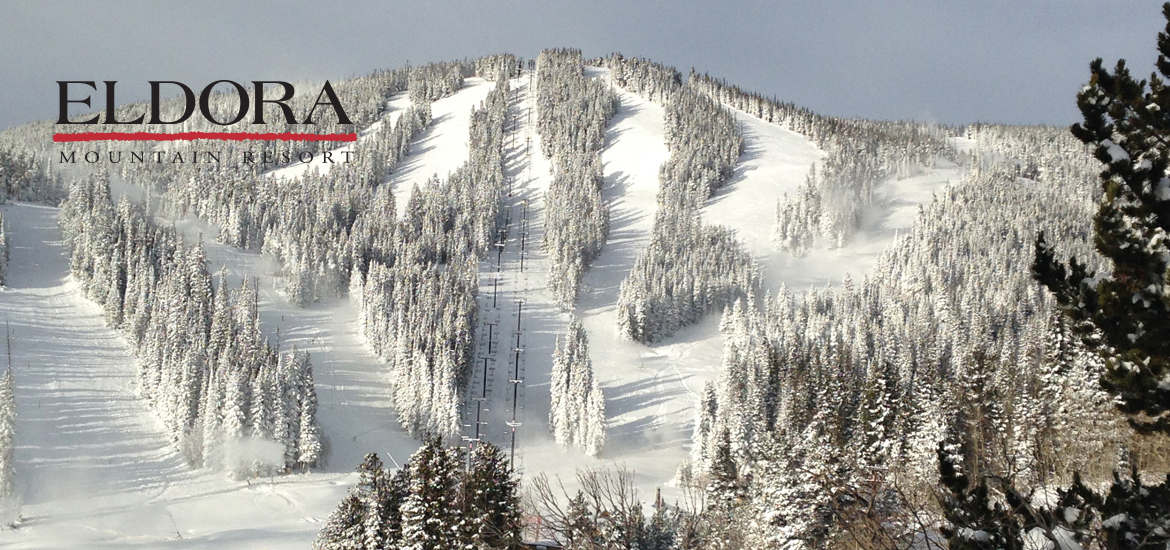 This session of the Gilpin County Board of County Commissioners (BoCC) also addressed a budget adjustment for a new Utility Task Vehicle (UTV). Sherriff Kevin Armstrong said the current UTV is going to be de-acquisitioned and cannot be retrofitted. Commissioner Ron Engels was not in favor of an unplanned, unbudgeted vehicle replacement request and suggested that proper channels be used.
The Hyper-Reach Code Red System has been receiving complaints by users regarding too many weather alerts and the Sherriff's Department, acknowledging the frustration, has said that users can opt out of the system but that life safety events will still be issued just without the weather reports.
The request from Sherriff Kevin Armstrong to hire a new Emergency Manager was approved. An excellent candidate has been selected from a pool of 49 applicants and the proposed salary has been approved and included in the 2019 budget. Isenhart said, "It's a very reasonable request," and Engels said, "To me, this is a no-brainer."
At the request of the BoCC, the Planning Commission (PC) did a thorough review of their by-laws and submitted refinements and clarifications, such as defining the nonperformance of duty as missing two consecutive meetings without notice. The PC could then, by majority vote, recommend to the BoCC the removal of a member. The request was approved.
The next meeting of the Gilpin County Board of County Commissioners will be held on March 19, 2019 at the Gilpin County Courthouse, 203 Eureka Street.
More info: The Mounain Ear
The-Ski-Guru TRAVEL can organise your bespoke ski trip to the Americas, Alps or Japan, including for those going from Britain to Europe, booking your Eurotunnel trip, and for all trips: lodging, lift tickets, rentals, ski school, and all you need for an excellent vacation. Go to https://www.the-ski-guru.com/travel and upload your information – this page will be updated soon with more travel ideas. Check our amazing Ski Safari in the Dolomites , stay at the San Lorenzo Lodge White Deer in the Val Pusteria of Sudtirol, in the Hotel Petrus in Riscone, for skiing Kronplatz, or check our Easter offer to Obergurgl-Hochgurgl and Sölden to ski with your family. You can ski to have lunch in the Rifugio Sofie in Seceda, Val Gardena, in the Dolomites.
You can start thinking about your trip, by reading the articles on the Planning your Ski Trip tab.  Or how to pack for your family ski trip.  If taking your furry friend abroad to the continent, read about the new Pet Travel Scheme update from DEFRA. Self-drive skiers also need to plan for Brexit. Check out our tips for driving to the mountains.  If flying and renting a car in Europe, beware of the extra charges they will pass to you if you want winter tyres, snow chains or ski racks. If driving, check the winter tyres news for Europe and North America. You can see how our last family ski holiday was not as expected, even though one plans it to be a success, but how we could do the most of it.
Featured Image: Eldora Mountain Resort ski map. Eldora Mountain's Expansion is approved by Gilpin County.
Please follow and like us: