Vallnord Pal Arinsal is ranked as one of the top 9 bike parks in the world by Red Bull.
In a ranking put by Red Bull about 9 bike parks that are worth to ride in the world we find Vallnord Pal Arinsal that has been recognised as one of the top bike parks, thanks to its Annual World Cup downhill and cross-country races. This adding to the fact that the small state of Andorra is a tax-heaven and it has drawn mountain tourism lovers with the pristine Pyrenean peaks. Commencal is also based here. Vallnord offers also numerous downhill and freesytle tracks, endure options, pumptrack, 4x track and kids' ride area making it a fantastic destination for all gravity-centric riders. Accommodation is very good and good quality for money, and the favourable weather gives Pal Arinsal a long season. The season goes from May to October.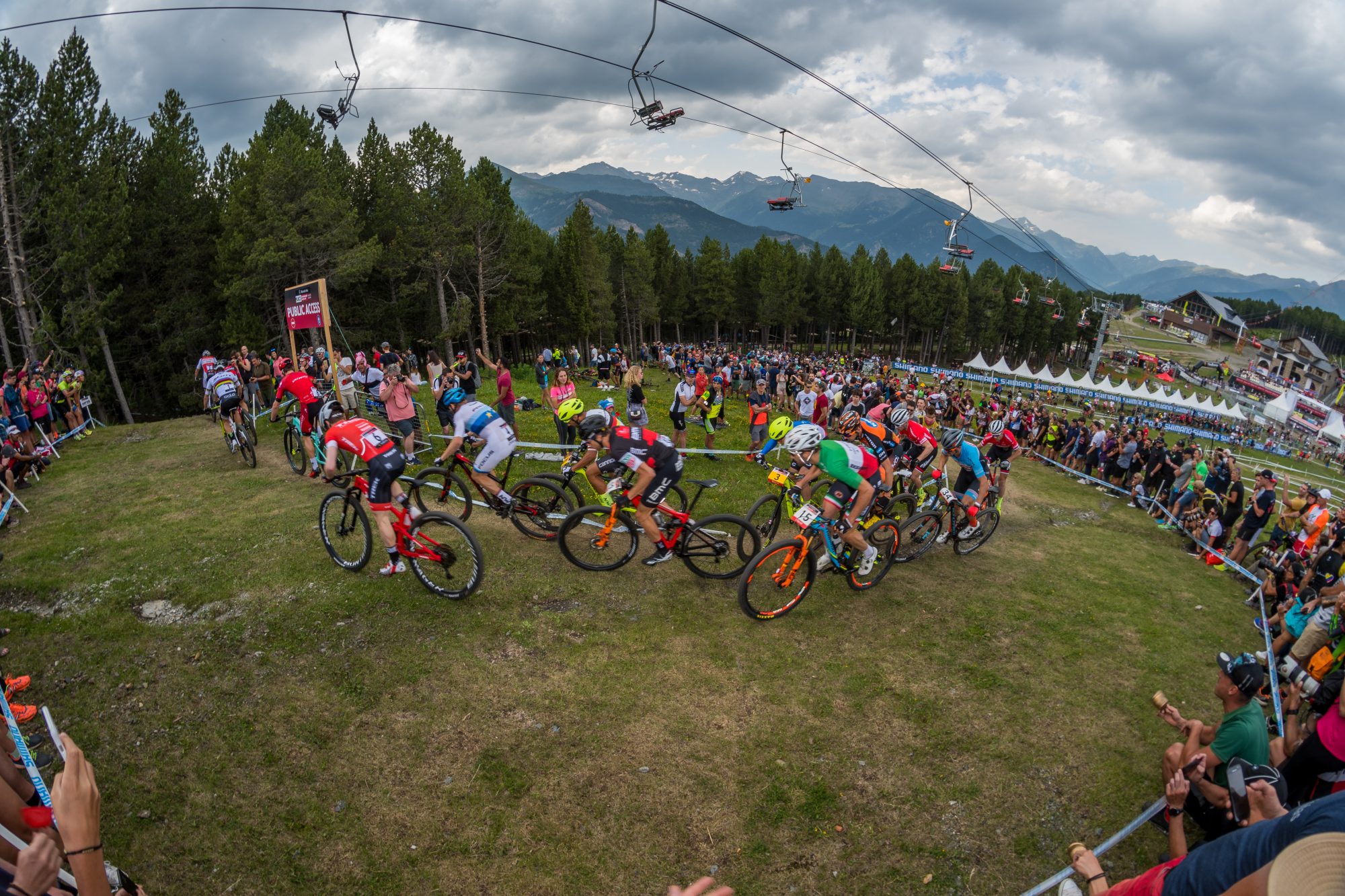 The other parks in the Red Bull list are Whistler, Canada; Portes du Soleil, France; Åre, Sweden; Queenstown, New Zealand; Sölden, Austria, Bike Park, Wales, UK; Coast Gravity Park, Canada; and Evo Bike Park, France.
This year's World Cup will take place from the 2nd to the 7th of July in Vallnord, Pal Arinsal. Last year's World Cup gathered 63,000 visitors during 9 days of MTB in Vallnord Bike Park La Massana with the last category of DHI and the categories of M30 and M40 of XCO. The Sunday of the event, the resort hosted 22,000 viewers.
Continue reading "Vallnord Pal Arinsal is ranked as one of the top 9 bike parks in the world by Red Bull."