Skiers over New Year prepare for a £450 wipeout at the car-hire rental desk. The findings of car hire excess insurance leading provider- iCarhireinsurance.com 
Sofia the cheapest place for ski car rental, and Geneva the most expensive
Excess insurance alone costs on average £170 across the destinations
Sat nav hire costs £90, extra driver costs £50, a child's car seat costs £50 and roof rack £40
Before you've even made it to the slopes, prepare to be floored by up to £450 of extra costs when you pick up your hire car this New Year.
iCarhireinsurance.com, the leading provider of car hire excess insurance, researched the costs of five rental companies in six European ski gateways (i.e., Geneva, Grenoble, Innsbruck, Barcelona, Turin and Sofia) for a week's hire from 27 December 2018 to 3 January 2019.
Extras from Europcar in Grenoble, France, were found to be the most expensive this winter. A medium compact car costs £358 for a week's New Year hire (27 Dec to 3 Jan), and then at pick-up drivers are faced with an avalanche of extra costs totalling £454 i.e., £212 for excess car hire insurance to protect a customer against the first part of any insurance claim (i.e., £161 for super damage waiver and £51 for tyre and windscreen excess waiver), £71 for an extra driver, £55 for a child's car seat and £116 for a sat nav.
Sofia cheapest for car hire, but 'extras' still double the cost: Sofia is the cheapest place to hire a car costing on average only £170 for the week, but 'extras' at the rental desk can still nearly double this.  For example, hiring from Budget costs £121 for the week, but the car hire excess insurance, called Super Damage Waiver, is £81, an extra driver costs £22, a roof rack costs £22, a child's car seat is £22, a sat nav is £52 and there is a £22 winterisation cost for winter tyres – all adding an additional £221 to the original hire cost.
The same pattern can be seen in the other destinations. The average price of car hire costs £607 in Geneva, £404 in Grenoble, £367 in Turin, £363 in Innsbruck and £308 in Barcelona. Whilst the average cost of extras (Super Damage Waiver, Super Theft Waiver, Tyre & Windscreen Excess, Extra Driver, SatNav, Car Seat, Winterisation & Ski Rack) are £530 in Geneva, £446 in Turin, £412 in Barcelona, £400 in Grenoble, £334 in Inverness and £248 in Innsbruck.
Extra Drivers – Often a necessity for a ski group, the most expensive place to pay for an extra driver was Geneva, where travellers would pay around £70 for each extra driver, rising to £141 with Enterprise for a driver under 25 yrs.  Sofia is the cheapest place adding around £30 to the final bill.  Expect to pay around the £50 or double that if it is a young driver.
Car Hire Excess Insurance: When driving in wintery conditions it pays to get adequate car hire excess insurance, otherwise any claim up to the excess amount is the driver's responsibility, which can be as high as £1600, for instance, in Geneva with Europcar.  Buying this from the rental company is expensive, and a lot can be saved by buying in advance from a specialist provider, like iCarhireinsurance.com.
On average this excess or waiver insurance will add almost £170* to a hirer's bill if bought from the rental desk.  Avis and Enterprise charge over £200 for their Super Damage Waiver insurance in Geneva, which at £28 a day is nine times more expensive than a £2.99 daily policy from iCarhireinsurance.com, which also includes vulnerable parts of the vehicle, like the tyres and windscreen, which are sometimes excluded from rental company policies.
Roof Rack: An essential piece of kit for many skiers.  Budget for around £40 for a roof rack, although Grenoble and Barcelona rental companies charge around the £60 mark.
Sat Navs:  The most expensive place to hire a sat nav is Geneva where two companies charge over £150 (Budget [£156] and Avis [£159]).  Across all locations the average charge was still a hefty £90 so remember to take your own or buy one.
Child's Seat: Expect to pay at least £60 for a child's car seat although this could be as high as £90 with Hertz in Barcelona.  Take your own and put it in the hold.
"Nobody likes snowballing costs, yet reaching the rental desk to pick up your car can be overwhelming for even the savviest of travellers with so many extra costs flung at you," said Ernesto Suarez, founder and CEO of iCarhireinsurance.com.  "To keep costs low, bring what you can from home, including a sat nav and child's seat as well as an independent car hire excess insurance policy to make picking up your hire car as straight-forward as the nursery slopes."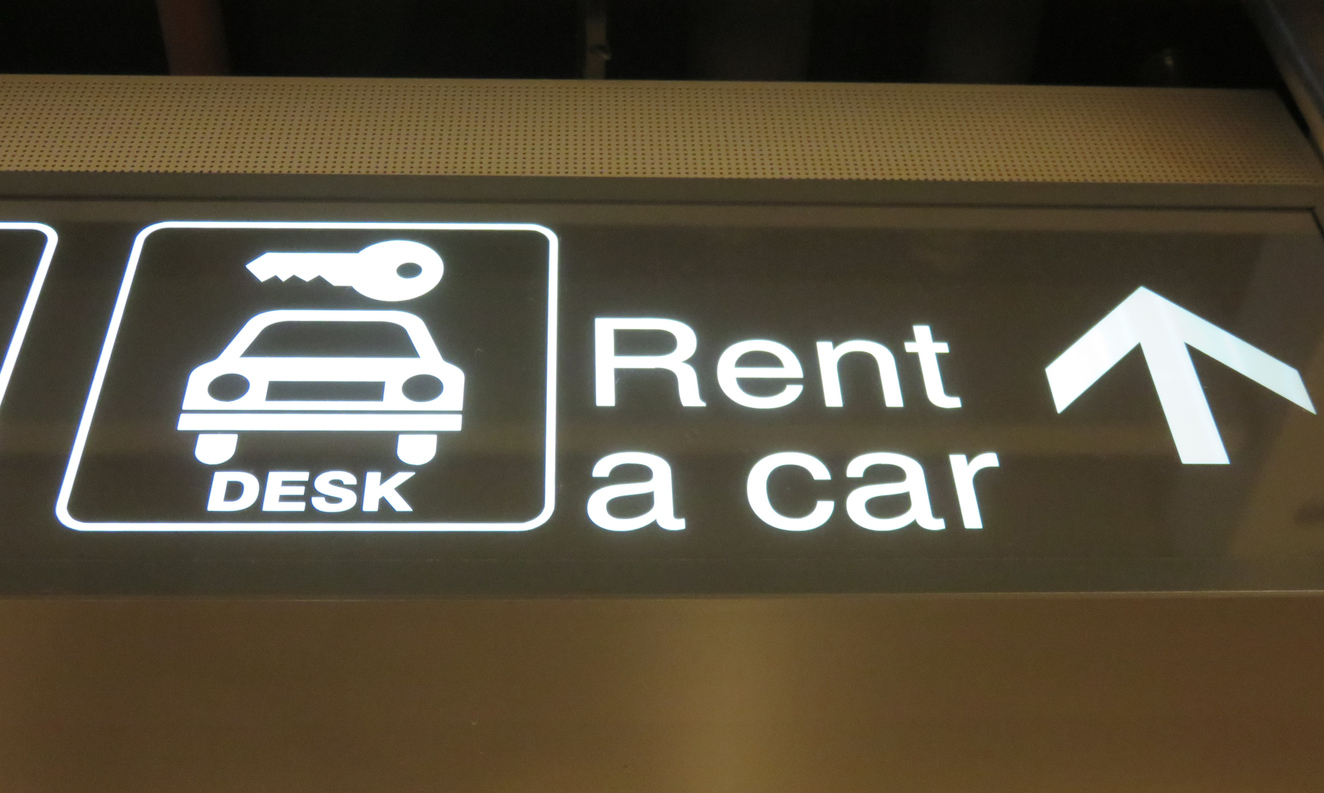 *Across the destinations, the average cost of Super Damage Waiver is £115, Super Theft Waiver is £17 and Tyre and Windscreen Waiver is £39, totalling £171.  A single policy from iCarhireinsurance.com, from £2.99 a day (or an annual European policy is from £41.99) covers all these.
The-Ski-Guru TRAVEL can organise your bespoke ski trip to the Americas, Alps or Japan, including for those going from Britain to Europe, booking your Eurotunnel trip, and for all trips: lodging, lift tickets, rentals, ski school, and all you need for an excellent vacation. Go to https://www.the-ski-guru.com/travel and upload your information – this page will be updated soon with more travel ideas.
You can start thinking about your trip, by reading the articles on the Planning your Ski Trip tab.  Or how to pack for your family ski trip.  If taking your furry friend abroad to the continent, read about the new Pet Travel Scheme update from DEFRA. Check out our tips for driving to the mountains.  If flying and renting a car in Europe, beware of the extra charges they will pass to you if you want winter tyres, snow chains or ski racks. If driving, check the winter tyres news for Europe and North America.
Or you can read our last news on equipment as seen at the London Ski Show. Also, the new range of skis of Black Crows, one of our favourite brands. Lots of snow makes you wonder how the resorts deal with the avalanche danger. Here you can read the interview to Coco Torres, former Head of Operations of Las Leñas, in Argentina, as how they dealt with avalanches at the resort. 
Or perhaps you may choose to read the Ski Resort News, Ski Passes News, and the Must-Read Guides to Lech,  Zermatt,  Courmayeur, Val di Fiemme and Crans-Montana. Coming soon will be the guide to St Anton. Or  watch an amazing heli flight over the Mont Blanc Massif. Also see tips on how not to be scammed when booking a ski chalet.
You can also read what's new at Les Trois Vallées and the last article on what is new at the Tirol ski areas,  in La Plagne, in 3 Zinnen Dolomites ,  in Adelboden, Lenk and Kandertal, in Gstaad, in Chamonix,  in Georgia's Gudauri Resort and in the Skicircus Saalbach Hinterglemm Leogang Fieberbrunn. And how the US Ski Team has chosen Alpe Cimbra to train for the following four ski seasons as their European home. And Saalbach is getting ready for the Ski World Cup. Here is the link to our post on the My Voucher Codes ranking of best European Ski Resorts. 
Or check how Cairngorm Mountain might not run its funicular this coming season and how that can affect the region. And the terrible storms and gails that provoked havoc to Trentino Alto-Adige and Belluno provinces in Northern Italy. 
Thankfully Val di Fassa is ready for opening December 6 as stated here. And the roof of the Rifugio Comici has been fixed in no time and is ready for the start of the ski season in Val Gardena on 6th December. Sudtirol ski areas are ready to start soon and their famous Christmas markets will kick off too. And Cortina D'Ampezzo is getting ready for this winter and the 2021 World Ski Championships. 
Also, you can read how Grandvalira will be staying together as one lift ticket company and how they are adding Ordino Arcalis to  this offer. And also read how someone tried to sabotage some lifts in Vallnord's Pal Arinsal. And as if it is starting to be a trend, there were two lifts sabotaged in Passo Rolle, in Val di Fiemme, Trentino.  Also, Mt Hood Meadows was forced to evacuate one lift with 150 skiers and boarders due to a power failure.  Or read about the latest investments in Whistler Blackcomb. Or see how Taos is going against the industry trend, and instead of merging with the two biggest oligopolies in skiing at the moment, it goes and buys an airline to get more bums in resort. Or how Jackson Hole is appealing to families and beginners – it is not only a resort for expert skiers anymore. Another great area for families is Stubaital in the Tirol. Courmayeur is opening this season two new trails, one that is 70% steep – not for the faint-hearted! Or read how a group of experienced industry insiders got together to purchase Tamarack Resort. And how Peak Resorts finalised the acquisition of the resorts of Snow Time.
Sierra Nevada has opened a couple of weekends ago with the best snow base ever in its history. The Sun Up and Sun Down Back Bowls from Vail have opened as well, being the third time in this decade that they could open so early. Same case was with Aspen Snowmass that has already the 120% of its median snowpack.. Grandvalira and Ordino Arcalis in Andorra have also opened. And the best US Ski Resort for the sixth year in the row as per the World Ski Awards, Deer Valley, is opening this weekend.  Also read how one employee of Aspen Ski Co got caught in an avalanche but got out unscathed while scouting terrain for the Aspen Mountain Powder Tours. Or how the a gondola of the new American Eagle lift from Copper Mountain crashed into the snow in a trial run. The resort confirmed that the chondola will be fixed before it's opening day. Plus this week, some gondolas got tangled in Hochzillertal. And there was a gas explosion at the Grand Hotel Zermatterhof that injured six, before its opening date.
You can keep up to date on how are the sales for the EPIC and IKON passes are doing here. Read how Emma, the first Digital Mountain Assistant, is launched in Keystone now and will be rolled to eight other resorts this season. And even read about the new incorporation to the IKON Pass: Valle Nevado. Here is also a post on the South American resorts.  
And here is a summary of a report by LISTEX on the State of the UK Snowsports Market.
And what Switzerland could look by 2060 due to climate change.
Or check out how now with the EPIC Pass you can ski in Europe, specifically in Les Trois Vallées and the resorts of Skirama Dolomiti in Trentino's Italy. Or see our review of L'Héliopic Hotel Sweet & Spa if thinking in staying in Chamonix this winter.
Featured Image: Skiers Over New Year Prepare for a £450 Wipeout at the Car Hire Rental Desk. Photo by Adrian – Unsplash – taken in Mont Saint Helens, USA. 
Please follow and like us: