Nested in the border of the division of Trentino and Sudtirol, with terrain in both provinces, Val di Fiemme is a very special place. This incredible natural landscape heritage of the Lagorai Chain, Pale di San Martino and Latemar Group inhabited by 60 million trees that originate from a millennial culture, amidst two national parks houses a large ski carousel of 5 ski areas, with 110 km of downhill slopes, 150 km of cross country skiing tracks, snow parks, 4 sledding runs, 4 ski-kindergarten and a 1 km of parabolic downhill.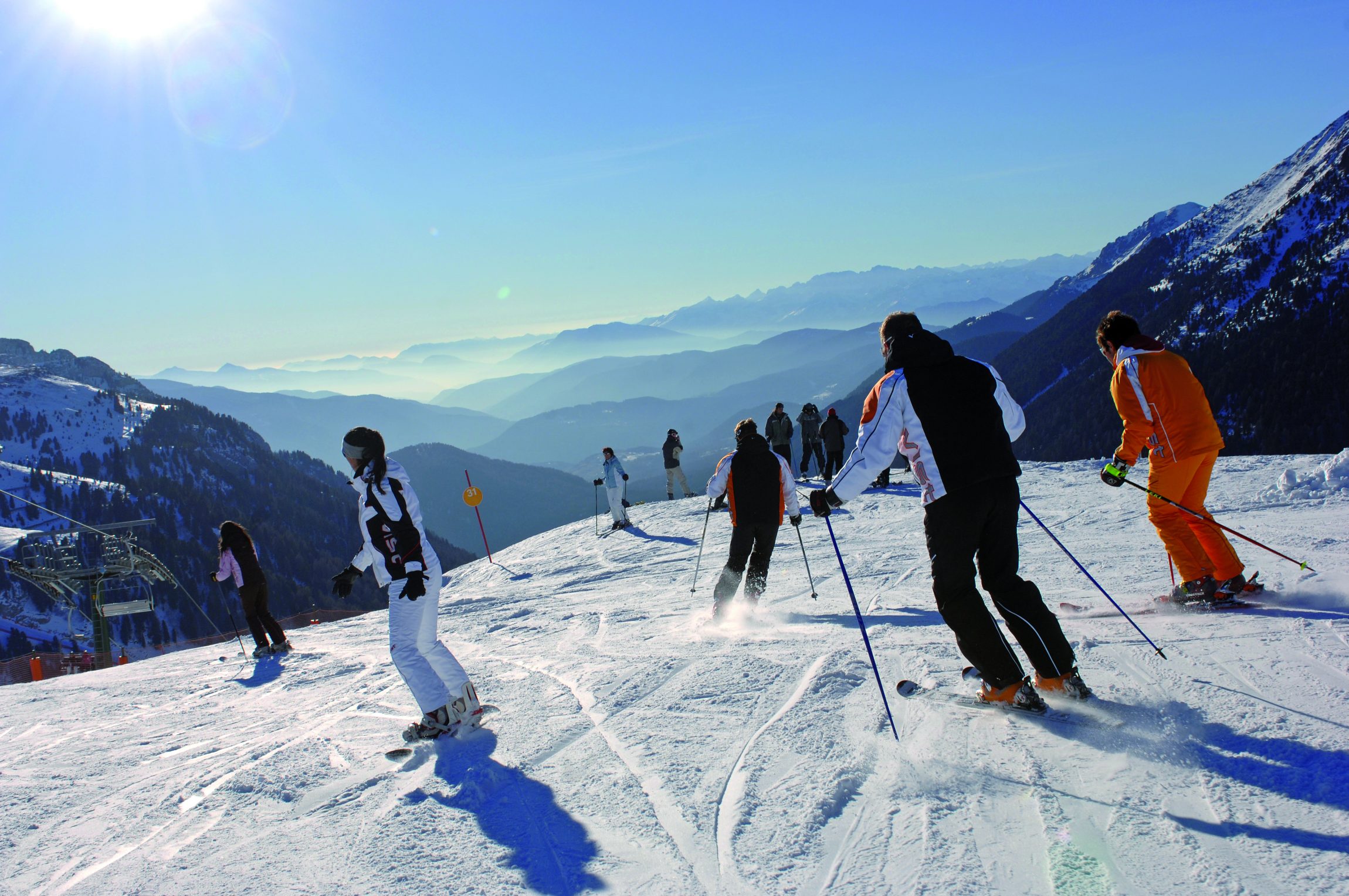 The views in Val di Fiemme are spectacular, it is a very long open valley, which does not feel enclosed at all, with lovely views wherever you see.
People can stay in the towns of Cavalese, Predazzo, Tesero, Ziano and Varena. Cavalese at the base of the ski resort of Alpe Cermis. There is also some lodging at the base of the Ski Center Latermar in Pampeago and in the base of Obereggen (this last base area of same the Ski Center Latemar is in the province of Sudtirol, as opposed of the rest of Val di Fiemme that is located in Trentino).
Shopping:
Cavalese is a lovely town that has many shops to entertain the most avid shopper. There is a pedestrianized street with lovely boutiques, local produce and ski shops to be entertained. This is the home of La Sportiva technical apparel, which is produced in Ziano di Fiemme. Downtown Cavalese there is a very well equipped shop of La Sportiva.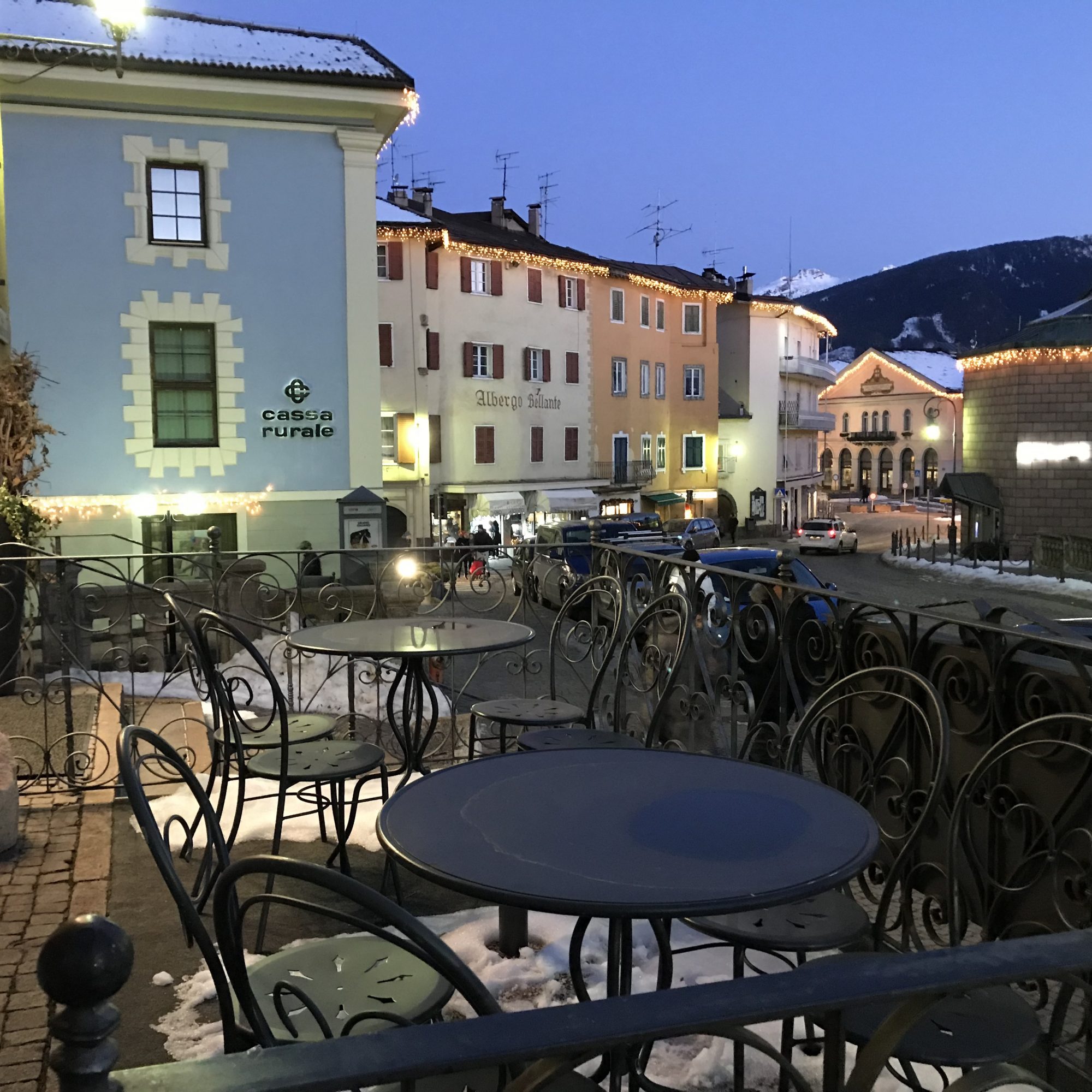 Restaurants:
The food in Trentino-Alto Adige (the area formed by Trentino and Südtirol) is amazing- from very refined Michelin-stars restaurants (as the one Michelin star El Molin, at the Romantic Hotel Excelsior), to great food trattorias.
Lots of local cafeterias and bars abound in the different towns. Cavalese would be my preferred choice where to stay, as it is pretty central and is a lovely historic town with lots of charme.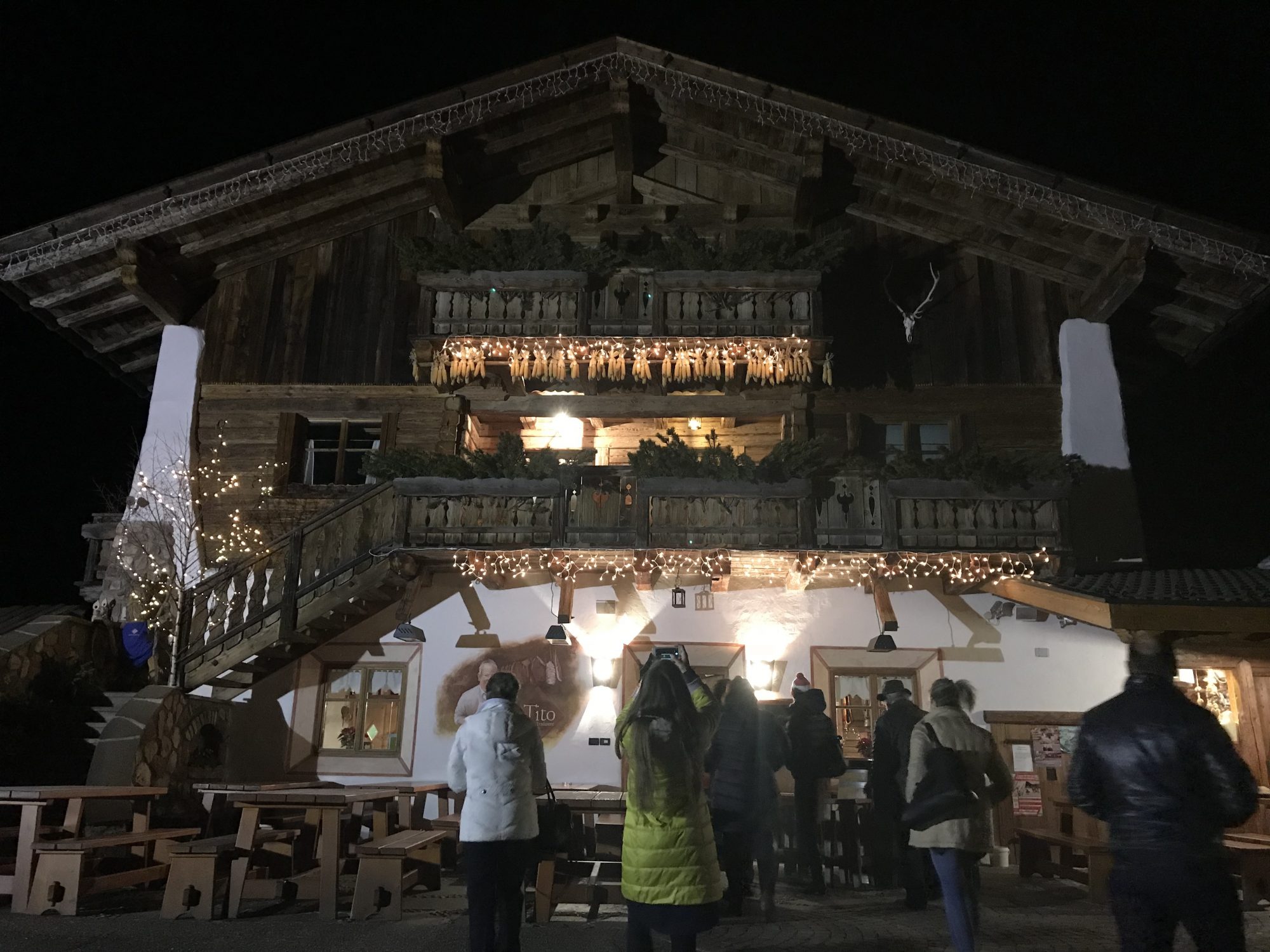 However, if you stay at the base of Pampeago, one of the bases of the Ski Center Latemar, the Hotel Lo Scoiattolo has a very nice restaurant, and a lovely out-house that serves pizza till late and where people hang out for après-ski.
Where to eat in Val di Fiemme:
As said before, food in Trentino and Sudtirol is amazing, and Val di Fiemme offers lots of great food.
Fine Dining:
El Molin: Very elegant restaurant located in an antique mill with modern cuisine that is rooted in the mountains, that tastes of wood, wild herbs, moss and lichens. (Michelin Guide) http://www.alessandrogilmozzi.it/EN/ – this is in the Romantik Hotel Excelsior, downtown Cavalese.
Costa Salici: Nice place with modern cuisine (similar to El Molin); it proposes typical dishes using local products with a twist. http://www.costasalici.com/cucina
Hotel Ristorante La Stua : The restaurant Sissi Stube à la carte, with its typical mountain furnishings, proposes dishes of tradition and innovation, placing special attention in every detail and always using fresh and seasonal products. http://www.hotellastua.com/en/1/2875/restaurant.htm. This is the restaurant of Hotel La Stua, in downtown Cavalese.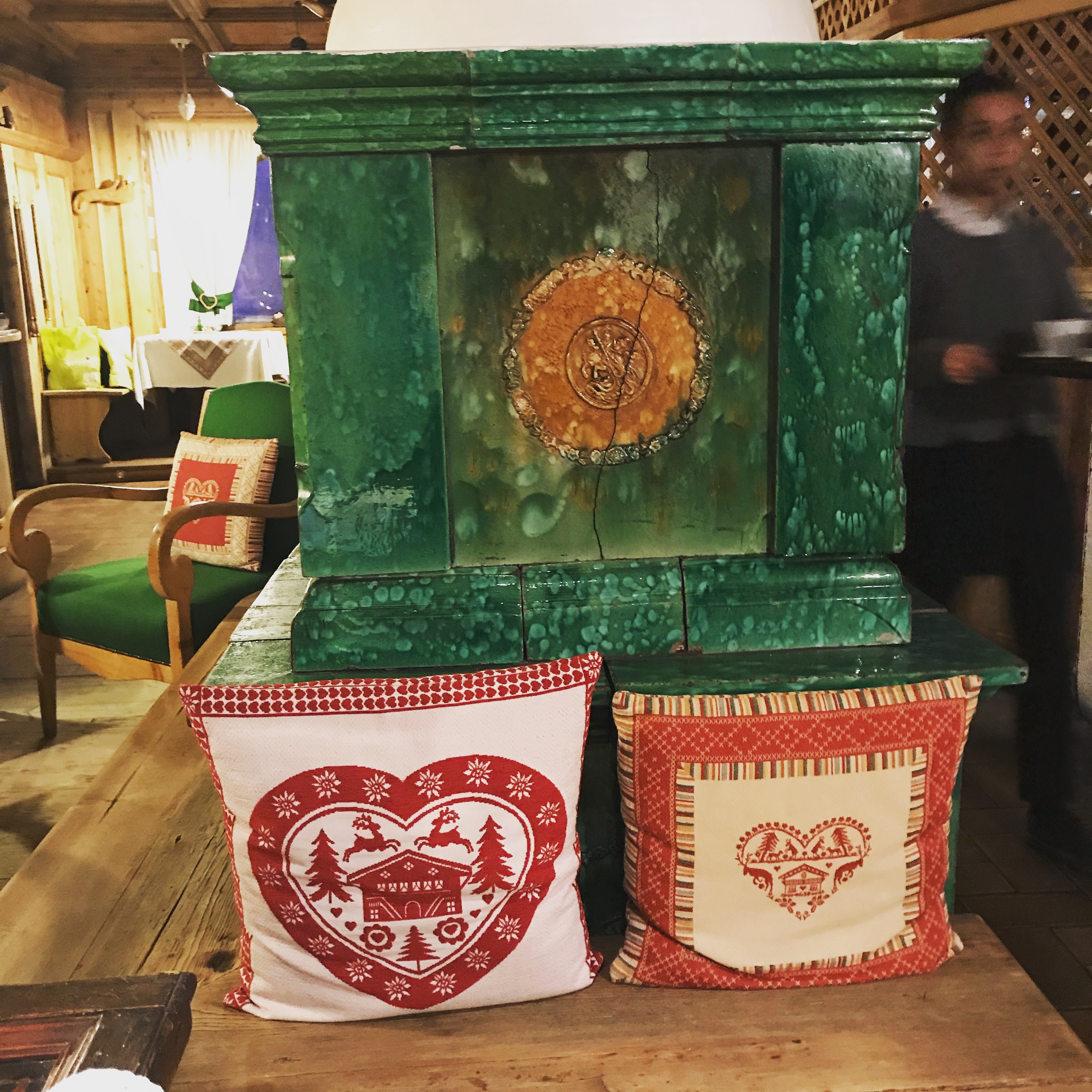 Fine/Mid Range
Mid Range
Ristorante Orso Grigio: in the historical centre of Cavalese, the hotel restaurant offers a fusion of the ancient culinary secrets with their deep mountain-agricultural roots and innovation, a combination of the wholesome, natural, traditional ingredients and excellent seasonal raw materials selected, if possible, from local producers and farmers. In the hotel Orso Grigio in downtown Cavalese. https://www.hotelorsogrigio.it/en/restaurant
Ristorante La Primoteca: New cosy restaurant, near the town centre of Predazzo, on the main road. It offers several types of appetizers and it's specialized in first dishes, with homemade pasta. Before you leave, you should treat yourself with some delicious desserts. https://m.facebook.com/laprimoteca/?locale2=it_IT
Il Maso dello Speck in Daiano with typical dishes and a shop next door with local Trentino produce (salamis and specs) http://www.titospeck.it/index.php/chi-siamo/la-cucina
La Stregona – Cantinetta: a small restaurant in Varena which offers typical Trentino dishes http://www.lastregona-cantinetta.it/
Ristorante Miola in Predazzo, furnished in typical Fiemme country style. Guests get spoiled with a wide range of excellent typical food. The Restaurant's special dish: mushroom dumplings (chanderelle), polenta with cheese, mushrooms and grilled meat http://www.ristorantemiola.com/index.html
Hotel Ristorante Zaluna: in Predazzo – traditional Trentino dishes http://www.zaluna.com/en/the-hotel/
Capanna Passo Valles: a mountain restaurant in Primero, San Martino di Castrozza (not on the slopes) with dishes mostly based on cheese, mushrooms and local game, homemade sweets and cakes and the healthy herb infused grappa. http://www.passovalles.com/en/ristorante.php
Vecchia Osteria (also pizzeria) in Cavalese. https://www.tripadvisor.it/Restaurant_Review-g656841-d2307369-Reviews-Vecchia_Osteria-Cavalese_Province_of_Trento_Trentino_Alto_Adige.html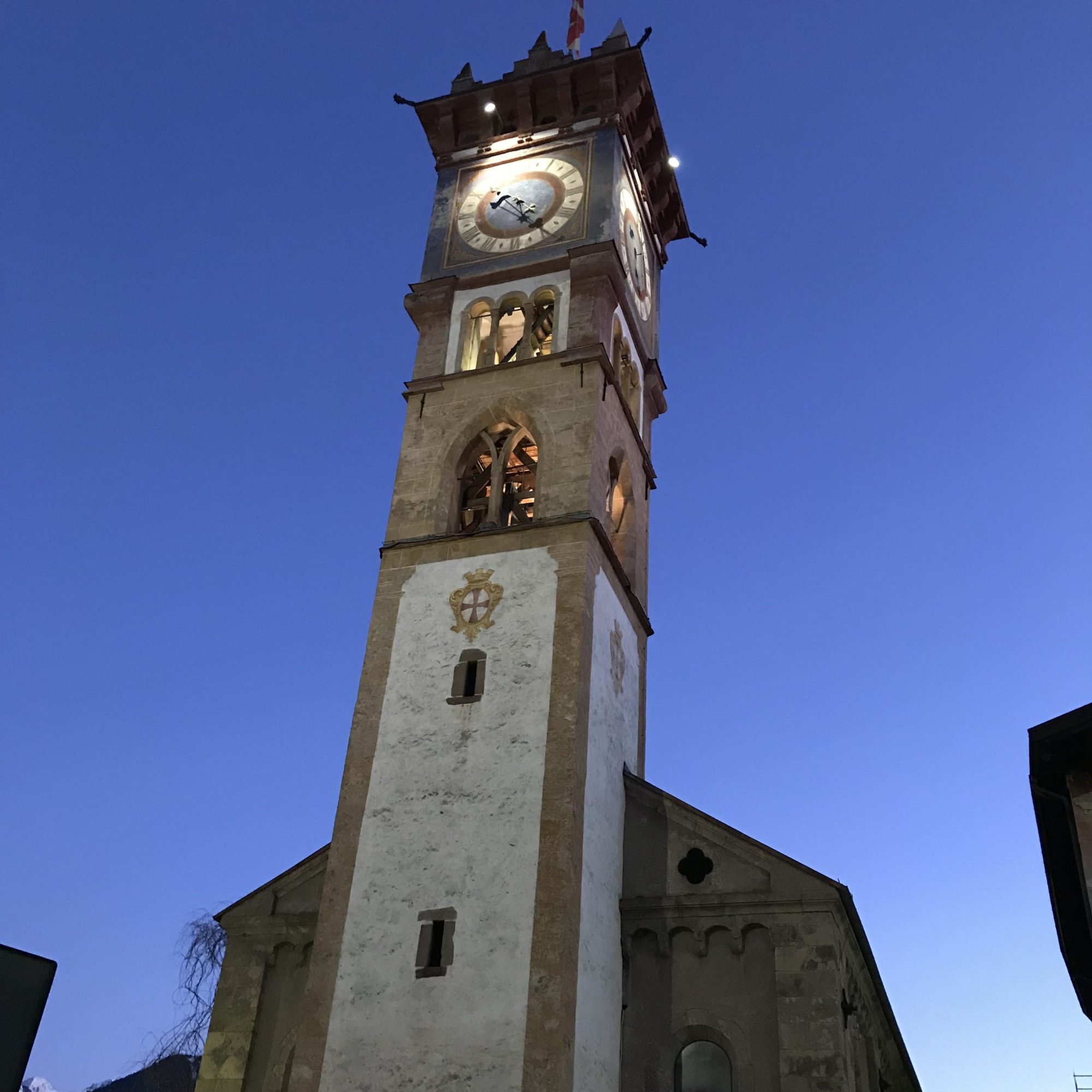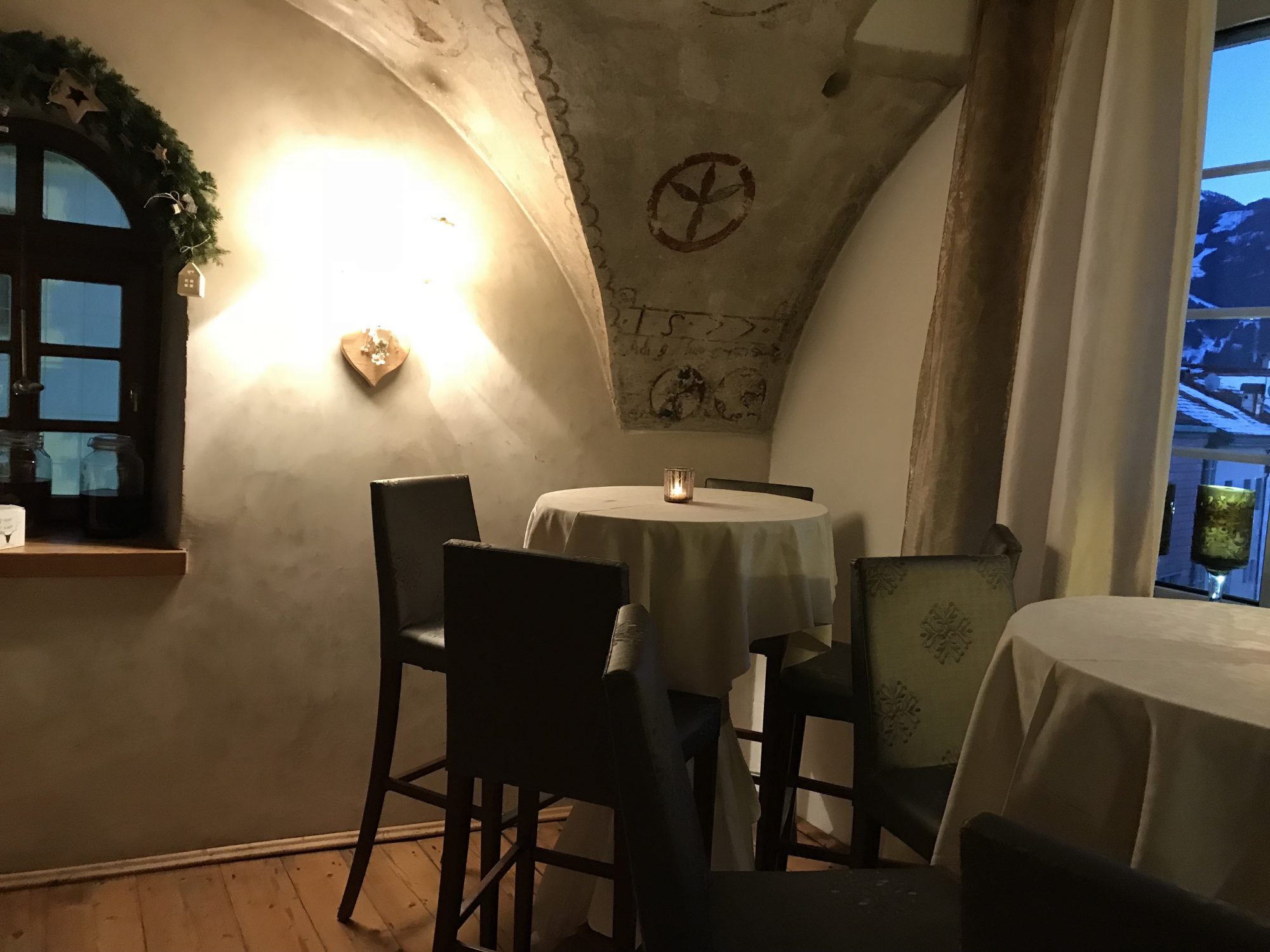 Coffee houses: Caffè da Te (Cavalese), Al Canton (Cavalese), Kiki Bakery (Cavalese), Tana del Grillo (Cavalese) http://www.tanadelgrillocavalese.it/, Kiss (Cavalese),
Bottega dal pan http://www.botegadalpan.it/, Caffè gelateria Mezzaluna (Predazzo)
Bars: Wine Bar El Molin (also restaurant) Cavalese http://www.alessandrogilmozzi.it/enoteca-bistrot-wine-bar-trentino.php, Aspen Bar (Cavalese), Cheers (Cavalese), Chicchetteria Roma (Cavalese), Poldo Pub (live music) Predazzo, Gams (Predazzo), Black Out (Predazzo), Caffè Ancora (Predazzo), Cafè Pasticceria Scarabellin (Predazzo), Dixie Pub (Tesero)
Discos: Mardok Disco Club (Cavalese), The Club https://theclubtesero.com/ Tesero
Where to go for Aperitivo: Wine Bar El Molin (Cavalese) http://www.alessandrogilmozzi.it/enoteca-bistrot-wine-bar-trentino.php, Chicchetteria Roma (Cavalese), Aspen Bar (Cavalese), Cheers (Cavalese),
Il Ghiottone (Cavalese) http://laltroghiottone.com/language/en/home-page-en-2/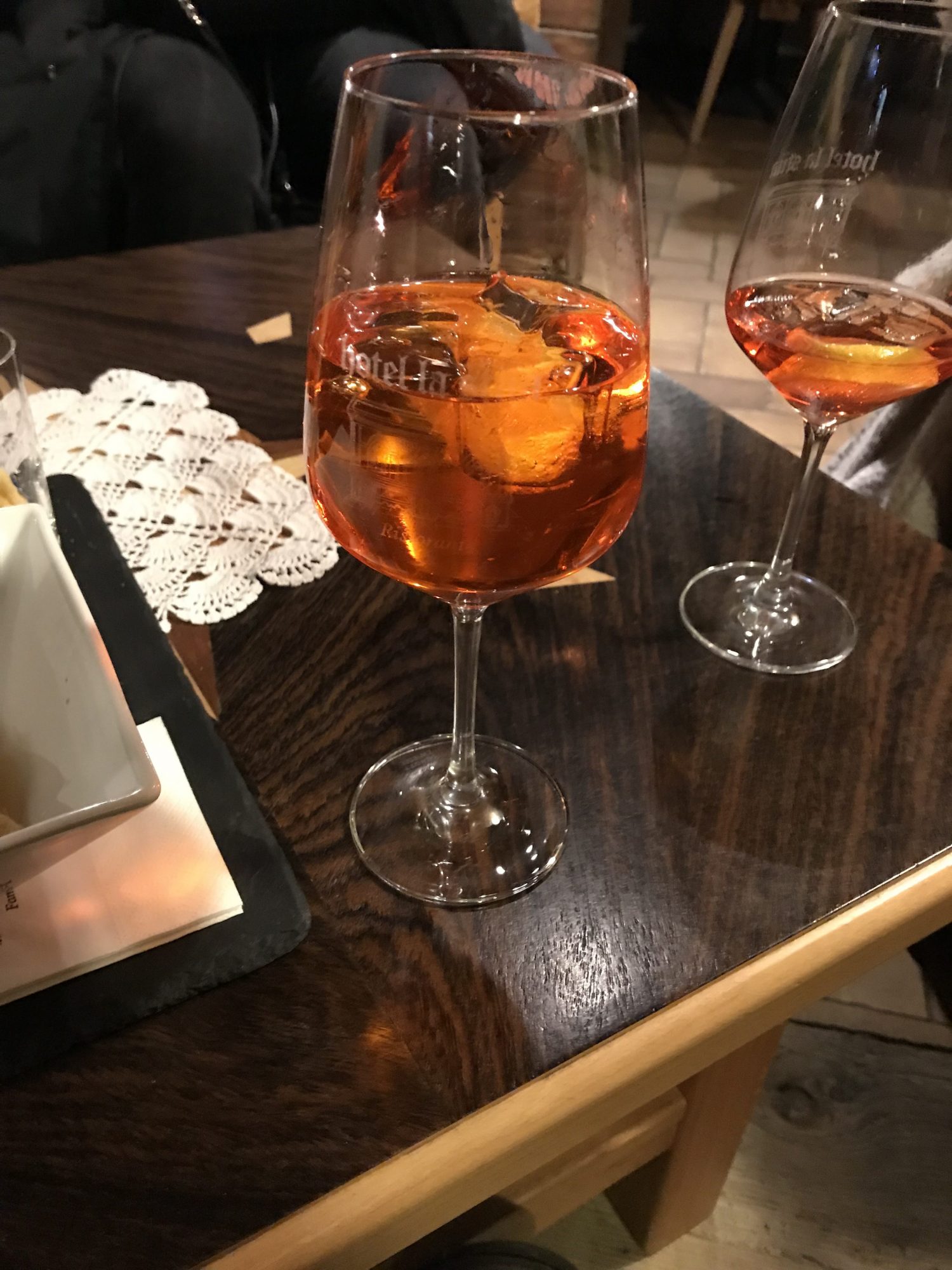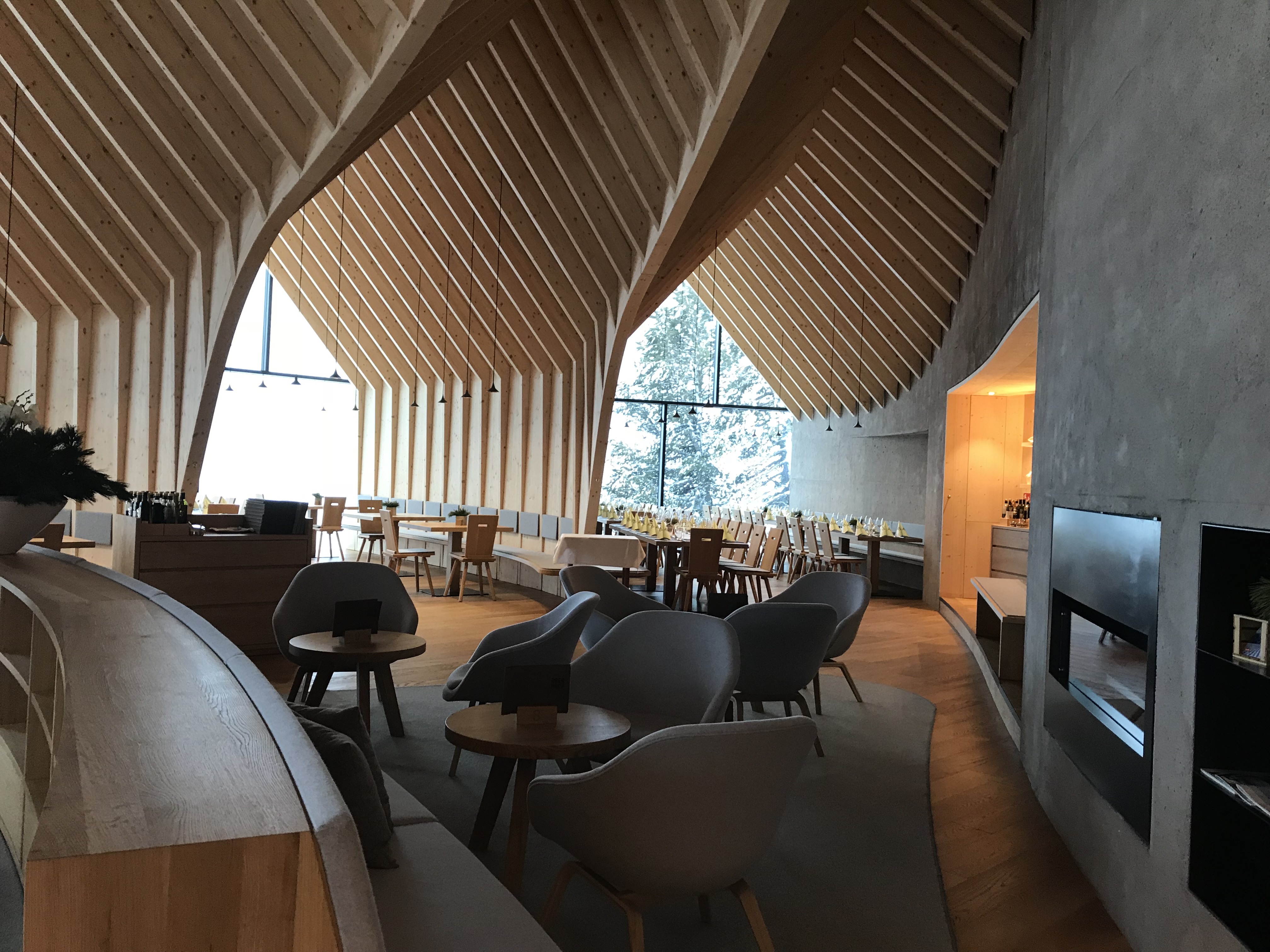 Where to Après Ski
La Stala del Nono (Pampeago) at Hotel Scoiattolo in the base area of Pampeago;
El Zirmo (Bellamonte)
Next page – The Ski Areas
You can also read of the Valley next door – Val di Fassa here.
Featured Image: Carano in Val di Fiemme – Photo credit: Val di Fiemme.