Verbier Summer News: Verbier is starting its summer season with lots of news for making your holiday unforgettable.
The Verbier Infinite Pass or VIP Pass comes with any lodging where you pay the tourist tax at Verbier or Val de Bagnes, and allows you access throughout the resort and surrounding areas. This pass is valid from 4th June till 28th October 2018.

What is new for Summer 2018:
Free mountain lifts (pedestrian pass) until the top of Mont-Fort, of 3,330 meters.
50% off bike lift pass for bikers
50% off the pitch and putt golf course and 30% off the course at Les Esserts (par 69)
50% off the aerial walkway
1 free admission to one of the secret concerts at the Verbier Festival
Free Indoor swimming pool in Mondzeu.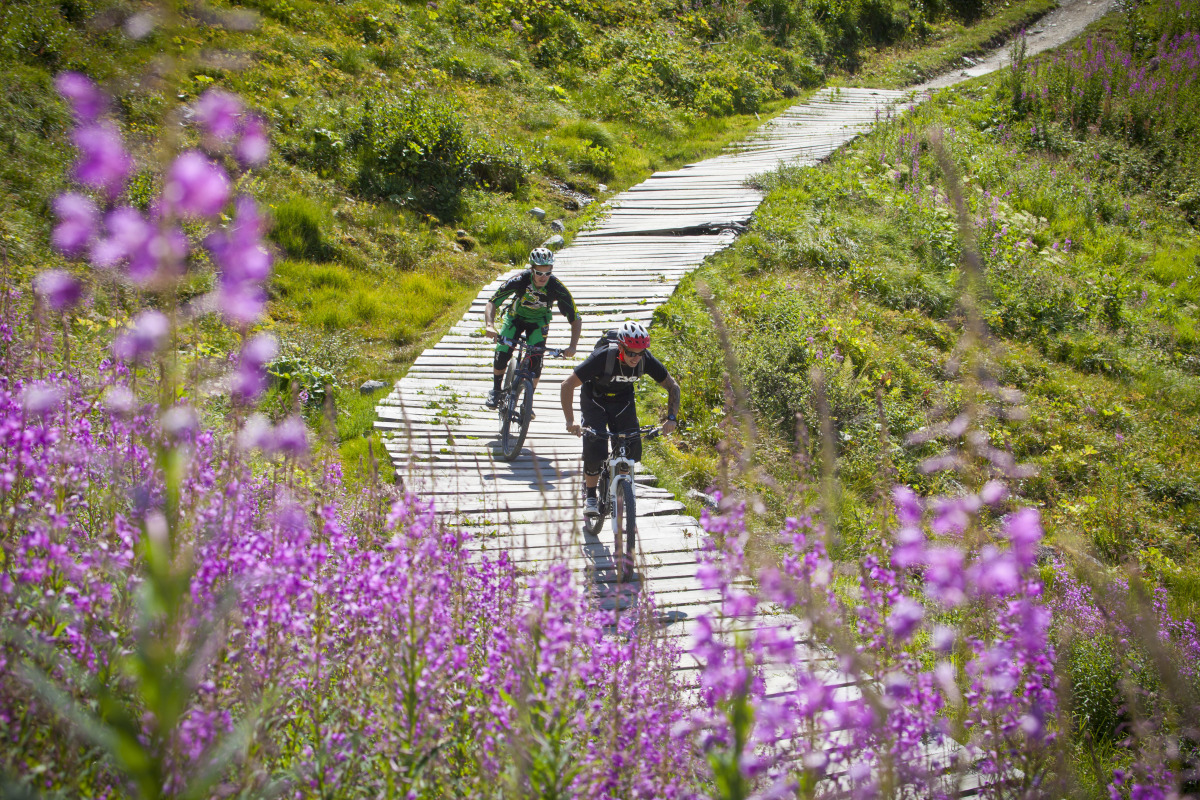 What is new in terms of lodging and restaurants.
Vie Montagne: located in the centre of the resort, it has a gourmet restaurant and also a new micro-brewery. The site also offers a magnificent view of the mountains. For groups of up to 20 people.
For more information on summer in Verbier (more actualised to summer 2021), check this post! 
Una Lodge: This alpine B&B is located next to the Le Châble station, close to the ski lifts. This establishment comprises 4 double rooms and a family room (with kitchenette). Guests can relax in the sauna or in the outside hot tub. For groups up to 12-13 people.
Price per night from CHF 160 per room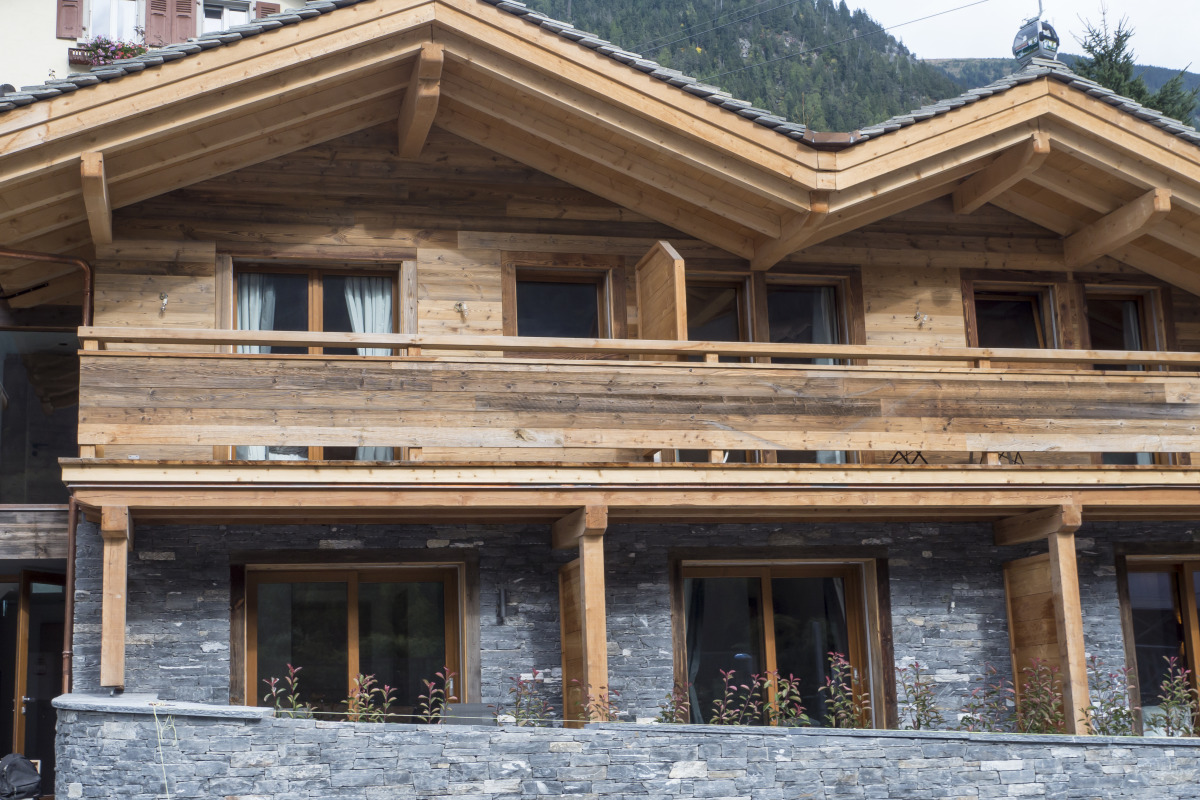 No. 14 Verbier: New this year, this large luxury chalet with thirteen stylish suites will be open to the public as a hotel from end of June 2018. The spa and the interior are beautifully designed and built with bespoke furniture made by hand in London. For groups up to 25-30 guests.
Price per night from CHF 395 per room.


La Ferme du Soleil: La Ferme du Soleil opened in August 2017, and has added to Verbier's agro-tourism offering with a combination of set meals, the sale of local produce and visits to the farm. For groups from 4 to 6 guests.
Opened all year long.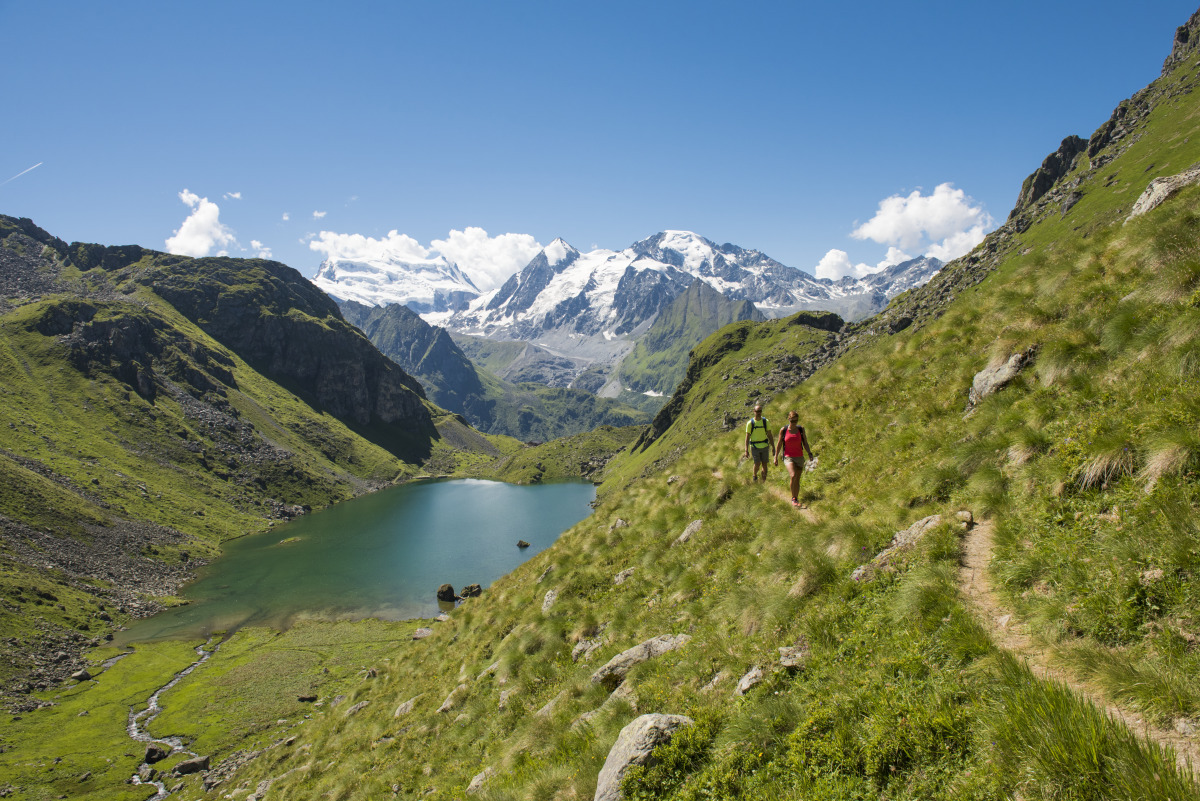 Swiss Lodge Certification
The destination of Verbier-Val de Bagnes now hasthree "Swiss Lodge" hotels, a basic category without stars for small and medium-sized hotels recognised by the Swiss Hotel Association.
Mont-Fort Swiss Lodge: Located next to the cable car station at Le Châble, the Mont-Fort Swiss Lodge is the perfect accommodation solution for individuals and groups of 20 to 50 guests. With direct access to Verbier, guests can enjoy activities in the heart of Val de Bagnes as well as up in Verbier! For groups of up to 50 people.
Price per night from CHF 55 per person, breakfast included (individual rooms) or CHF 25 per person without breakfasts (groups)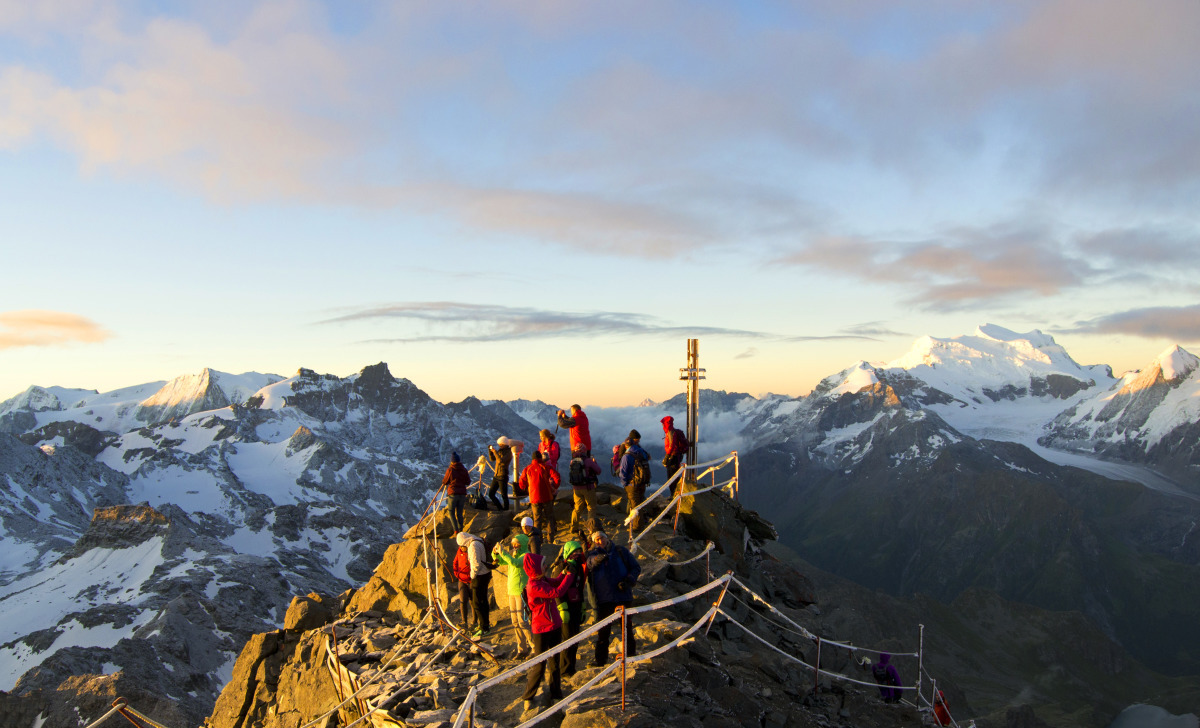 A Lârze: At the heart of Val de Bagnes, in Le Châble, this new little family-run hotel opened in December 2015. Designed by artisans from the region, it is largely made of larch, which is where its name "A Lârze", which means larch in the Bagnes dialect, comes from. This hotel is certified Bike Hotel and is thus perfectly equipped to welcome cyclists. For groups of up to 20 people (10 double rooms).
Price per night from CHF 120 per room.
Ski Lifts:
The ski lifts are opened from June till the end of October. They provide access to several hiking trails, bike tours and the Verbier Bike Park.
Activities to get your heart beating faster
Aerial Walkway:
Starting this summer, Verbier will be offering a new aerial walkway. It will comprise of 3 trails of increasing difficulty including zip-lines and a 12-metre-high tower.
Admission per adult CHF 25 / 50% off with the VIP Pass.
Price for groups of 10 or more guests: CHF 20 per person.
Via Ferrata in Les Gentianes
The new Via Ferrata in Les Gentianes will be opened on 7 July 2018. Two brand-new routes – one aerial, the other less demanding – will take adventure-seekers to an altitude of over 3,000 metres surrounded by a fantastic alpine panorama.
This is a free activity if you have your VIP Pass.
Access with the mountain lifts leading to the top of Mont-Fort.
Biking
 There is a new mountain bike guide company in town called Pure Biking Verbier. The owners are 3 young mountain bike fans from the region who can accompany you on a fun and relaxing bike ride. This completes the offer of the other 4 companies established in the region.
Mountain Hub
For those of you that can't or won't stop working in your holidays, there is a new co-working space in Verbier. It offers a business lounge in the centre of Verbier.
Contract for 1 day: CHF 50.
The Mountain Hub provides free Wi-Fi, printer, tea and coffee during opening hours.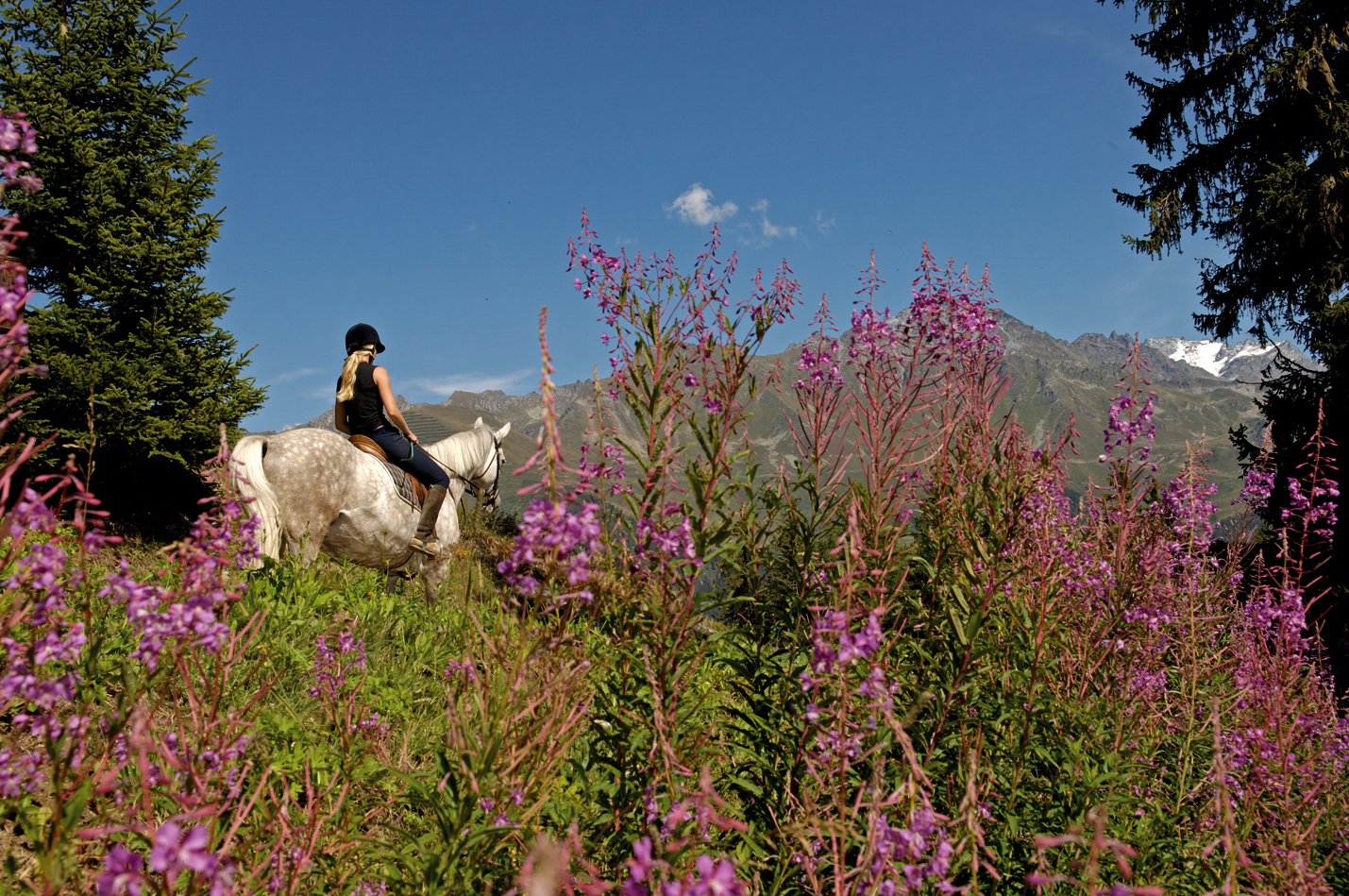 Le Tour des Stations
This new event is a road bike race, which will take place for the first time in Switzerland, in the heart of Valais, on 11 August 2018. It offers several trails of increasing difficulty, with the most difficult one connecting 10 alpine resorts and covering a distance of 220 km with an ascent of 7,400 metres. All the trails finish at Verbier, where the public is expected to come and encourage the participants!
For more information on summer activities in Verbier, in 2021, check this post that I've liked! 🙂 
We have covered many lift company deals around the area, one if you go nearby Verbier, is the Magic Pass, which offers many destinations in both summer and winter.
To keep on reading Ski News at your Fingertips, keep on visiting The-Ski-Guru, subscribe to our newsletter and follow us on Social media through our hashtags #skinewsatyourfingertips and #theskiguru.
You can read a guide to the Rhône Alpes in winter here. And a great hike for the summer in Switzerland is the Via Alpina.
Featured Image: The Verbier Bike Park and its trails of VTT and Downhill. Photographer: KifCat. Verbier Promotion.
Please follow and like us: