Red, White and Basin: Ski the 4th of July at Arapahoe Basin!
Arapahoe Basin (A-Basin) will be open for skiing and snowboarding on Thursday, July 4, 2019. July 4 will be the official closing day for A-Basin's 2018-19 winter season, capping off the longest ski season in Colorado that began October 19, 2018. The last time A-Basin was open on July 4 was 2011. Its longest season was in 1995 when the ski area stayed open until August 10.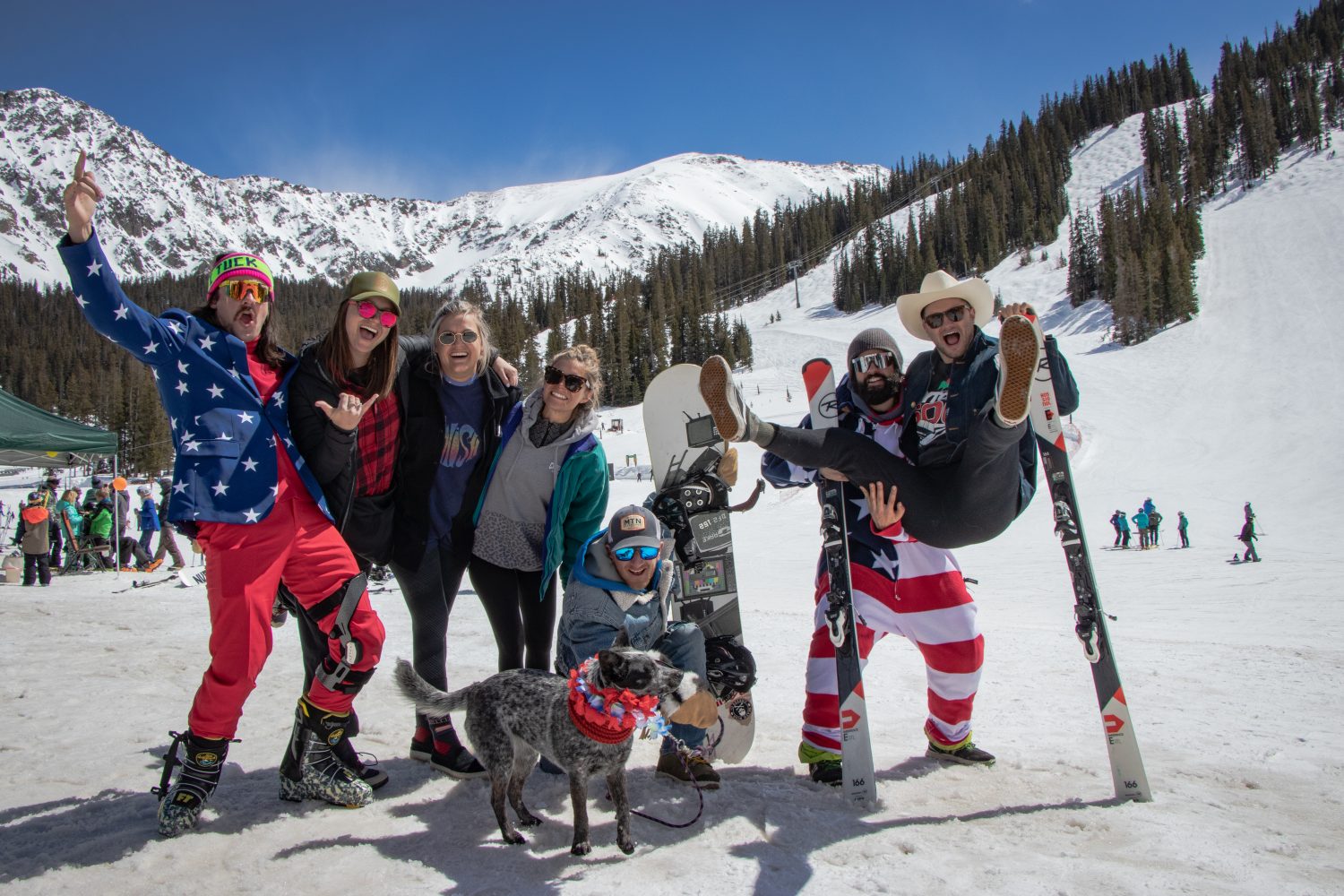 A-Basin is able to stay open in large part thanks to higher-than-average snowfall totals and lower-than-average temperatures in the months of March and May, including nearly seven feet of snow falling during March. Even so, it was not a record snowfall year for the ski area. At the start of June, A-Basin was at 106 percent of average snowfall (about 375 inches). Other contributing factors to A-Basin's late season are its northern-facing frontside slopes and high elevation (10,780' base; 12,500' at the top of the highest lifts; 13,050' peak).
"We love that we're able to do this. If we can offer a good experience this late in the season then we will, and we think it's pretty amazing." – Alan Henceroth, A-Basin COO
A-Basin will have top-to-bottom skiing available serviced by two lifts and several runs. Visitors are being encouraged to stay on the upper part of the mountain accessed by the Lenawee Lift where coverage is optimal. There is no beginner skiing available. Visitors are also strongly encouraged to carpool because it will very crowded.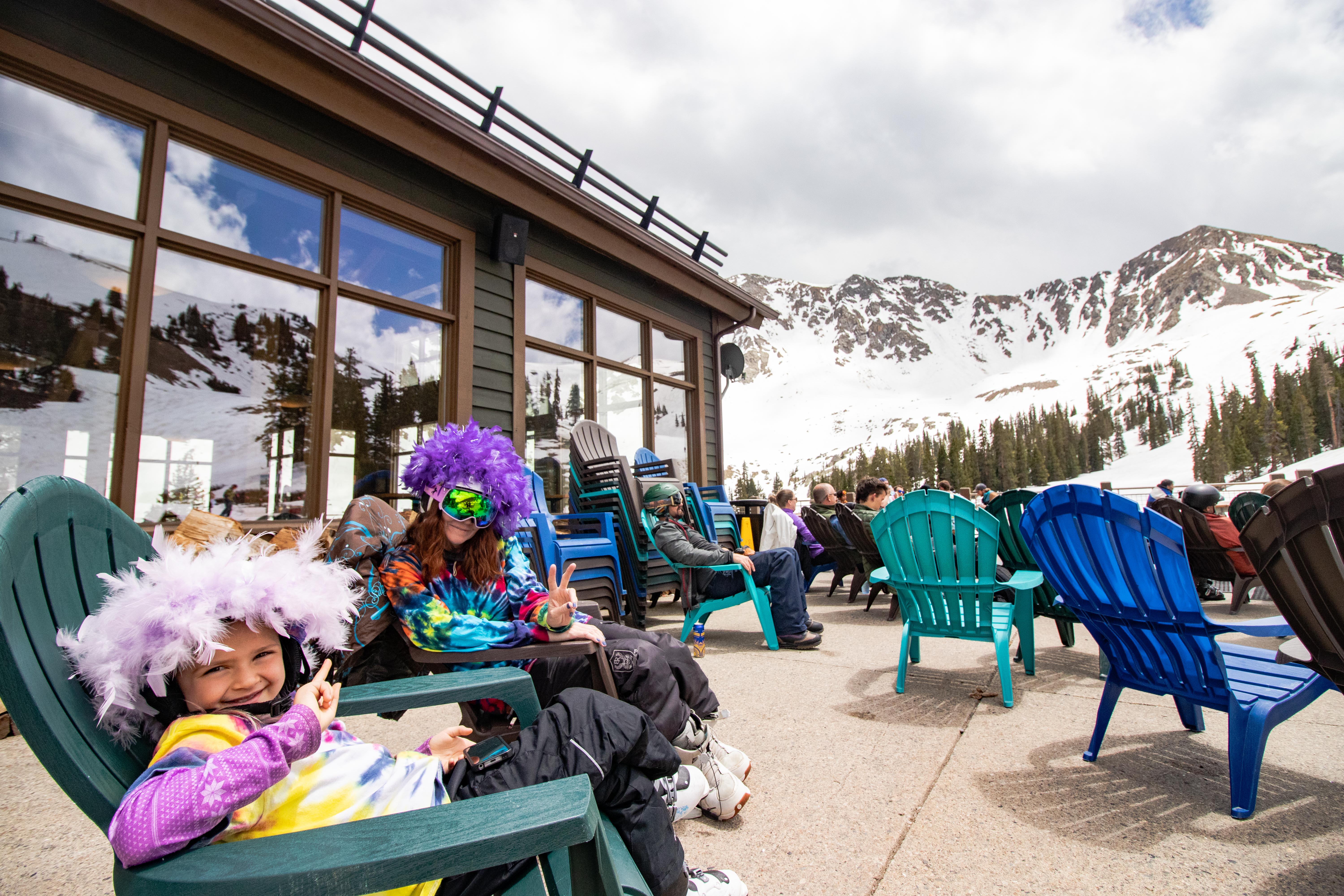 JULY 4 DETAILS 
Lift hours: 8:30 a.m. – 2:30 p.m.
Lifts open: Black Mountain Express and Lenawee
Adult lift ticket price: $69 for a full-day lift ticket (no half-day tickets available). Show a season ski pass that was valid anywhere in the world this season to get a $59 lift ticket.
Rentals: Will be available
The Beach: Spots will be first-come, first-served
Food: The 6th Alley Bar and Grill will be open 10:30 a.m. – 4:00 p.m. (last call 3:30 p.m.)
More information: Arapahoe Basin
We've written before how A-Basin went the other way of most ski areas, and left their allegiance to the Epic Pass. Read about it here.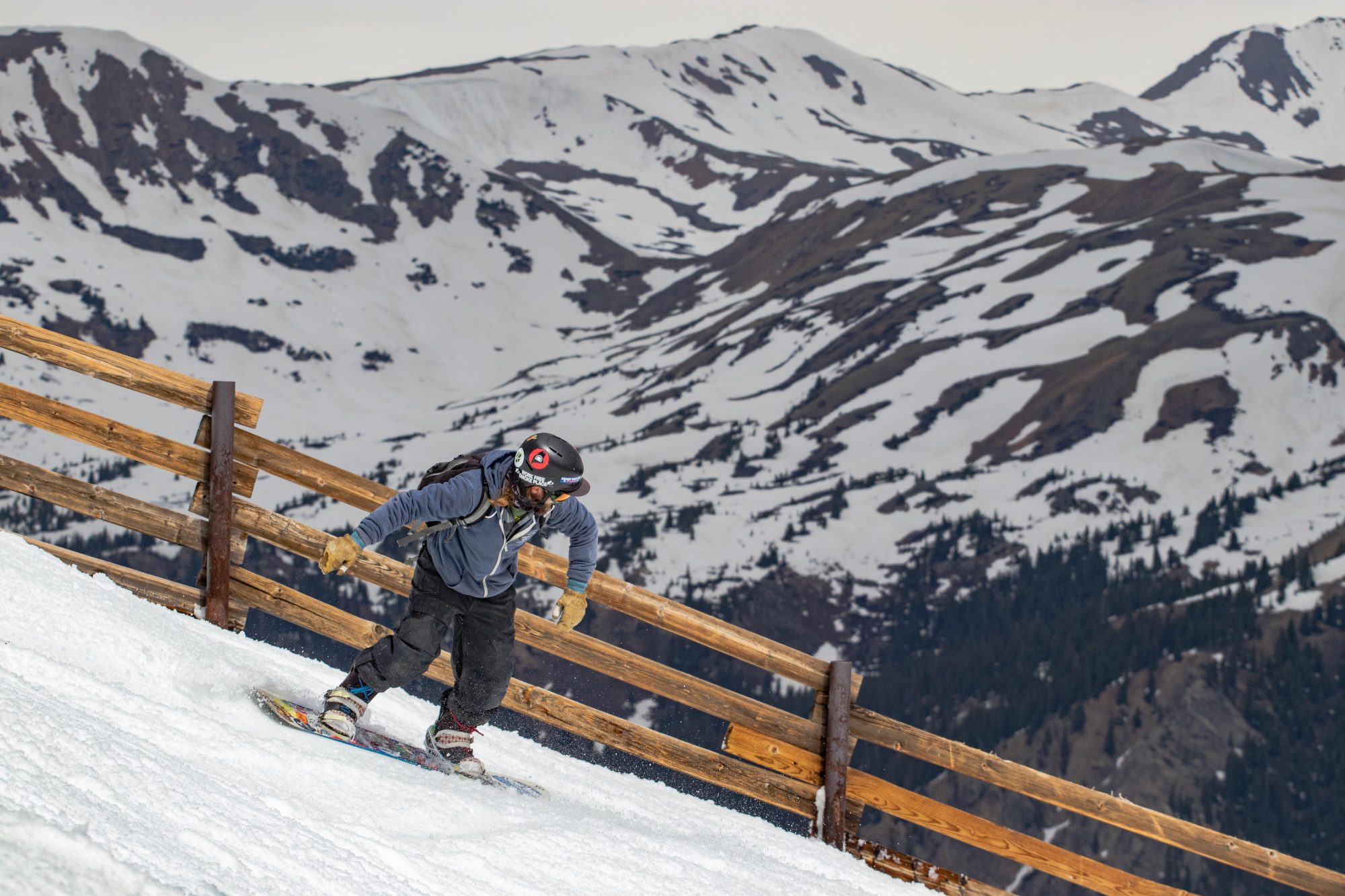 You can search for your own accommodation in the snow for your next ski holiday through our Accommodation Search tab.
The-Ski-Guru TRAVEL is a CONCIERGE service that can help you organise your bespoke ski trip to the Americas, Alps or Japan, including for those going from Britain to Europe, helping you book your Eurotunnel trip, and for all trips: lodging, lift tickets, rentals, ski school, and all you need for an excellent vacation. Go to https://www.the-ski-guru.com/travel and upload your information – this page will be updated soon with more travel ideas. Check our amazing Ski Safari in the Dolomites , stay at the San Lorenzo Lodge White Deer in the Val Pusteria of Sudtirol, in the Hotel Petrus in Riscone, for skiing Kronplatz, or check our offer to Obergurgl-Hochgurgl and Sölden to ski with your family. Maybe you want to come on my group to ski with other like-minded skiers in Courmayeur in January 2020, staying at the Gran Baita hotel?
You can start thinking about your trip, by reading the articles on the Planning your Ski Trip tab.  Or how to pack for your family ski trip.  If taking your furry friend abroad to the continent, read about the new Pet Travel Scheme update from DEFRA. Self-drive skiers also need to plan for Brexit. Check out our tips for driving to the mountains.  If flying and renting a car in Europe, beware of the extra charges they will pass to you if you want winter tyres, snow chains or ski racks. If driving, check the winter tyres news for Europe and North America. You can see how our last family ski holiday was not as expected, even though one plans it to be a success, but how we could do the most of it. If you want to get better before getting to your next ski holiday, here is a quick guide to indoor skiing and dry slopes in the UK.
Featured Image: Solstice Skiing at Arapahoe Basin. Photo: Arapahoe Basin Resort. Red, White and Basin: Ski the 4th of July at Arapahoe Basin!
Please follow and like us: