How ski grooming patterns can affect visibility in the snow.
Ski Grooming Patterns
It is true when skiing down on a blue bird day on a groomed slope is really enjoyable. Now add clouds and fog, and if you don't have trees at either side of the slope – you don't see much! Still with trees by the side, visibility is not at its best.
This is what made QBI researcher Dr Will Harrison fall on a ski slope in Canada, and later he transformed this fall into a research project.
Dr Harrison says that visibility on groomed runs is severely reduced on shady spots of a run or on overcast days. He suggests that by grooming differently, visibility could be greatly improved.
Grooming is shown to have reduced ski accidents
Dr Harrison said, "for the safety of skiers and snowboarders, snow at ski resorts is compacted and smoothed in a process called "grooming", which has been shown to reduce accidents,"
"Grooming results in a pattern of parallel lines in the snow, and we know a lot about how the brain processes these patterns. Grooming has been shown to reduce accidents, but I was interested to test if the particular groom pattern used at my ski resort made it more difficult to see the snow when it is not in full sunlight.
"Contrast is the difference between light and dark regions of an image and the most important factor in determining how well the brain can process patterns of groomed snow. If the snow is shaded or if it's a foggy day, there's likely not enough contrast for the brain to process the specific groom pattern used on the slopes."
Dr Harrison studies about visual perception, which is the ability of the brain to make sense of what the eyes see. When he noticed there was a visibility problem, he decided to apply his scientific skills to generate alternate groom patterns that may improve safety of snow sports on shady parts of the slope or cloudy days.
Using computers to analyse photos taken of sunny and shady parts of the slopes, Dr Harrison created a model to predict how well the brain could process the groomed snow 10 meters away – which is a viewing distance relevant to snow sports.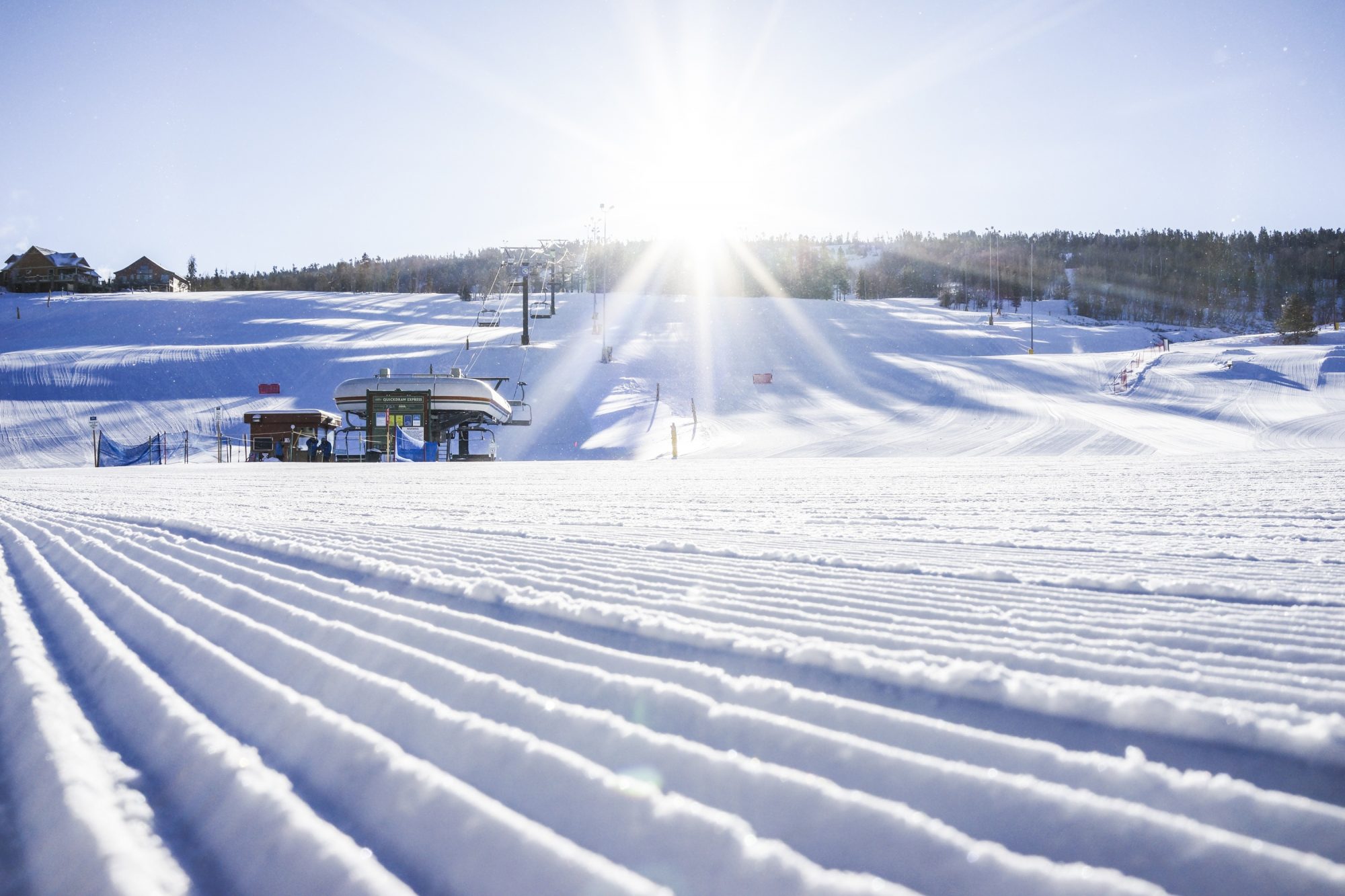 How to increase visibility in cloudy conditions
The used grooming pattern improves visibility in the sun, but Dr Harrison argues that the patterns are too close together for the brain to process in the shade, because there is a reduced contrast.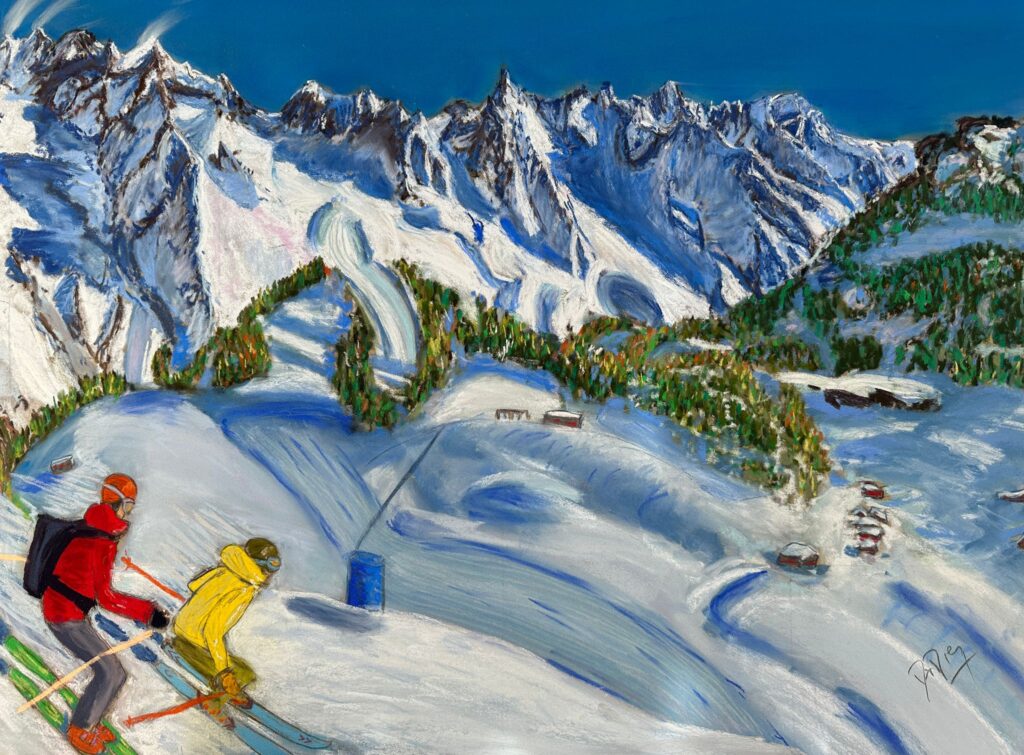 He said: "if the spaces between the combs were widened in the grooming pattern, I predict a noticeable improvement of visibility in cloudy conditions."
"Groomed snow does reduce accidents, but I am interested to see if changing the grooming pattern can bring improvements to visibility in less than perfect conditions.
"I've shown it works in theory and am keen to work with engineers to try it out in practice."
Now I will be keen to see if the result can be applied in practice, and then follow up what Dr Harrison has to say! Any resort wanting to take an offer and invite Dr Harrison to prove his point?
The research was published in i-Perception and supported by a National Health and Medical Research Council of Australia Early Career Fellowship.
More information: Queensland Brain Institute.
Talking about the snow, does the snow in the Northern Hemisphere correlates to that in the Southern Hemisphere?
And talking about groomers, it is 50 years of PistenBully. And this year at InterAlpin in Innsbruck, PistenBully launched the first 0% Emissions Groomer to the market.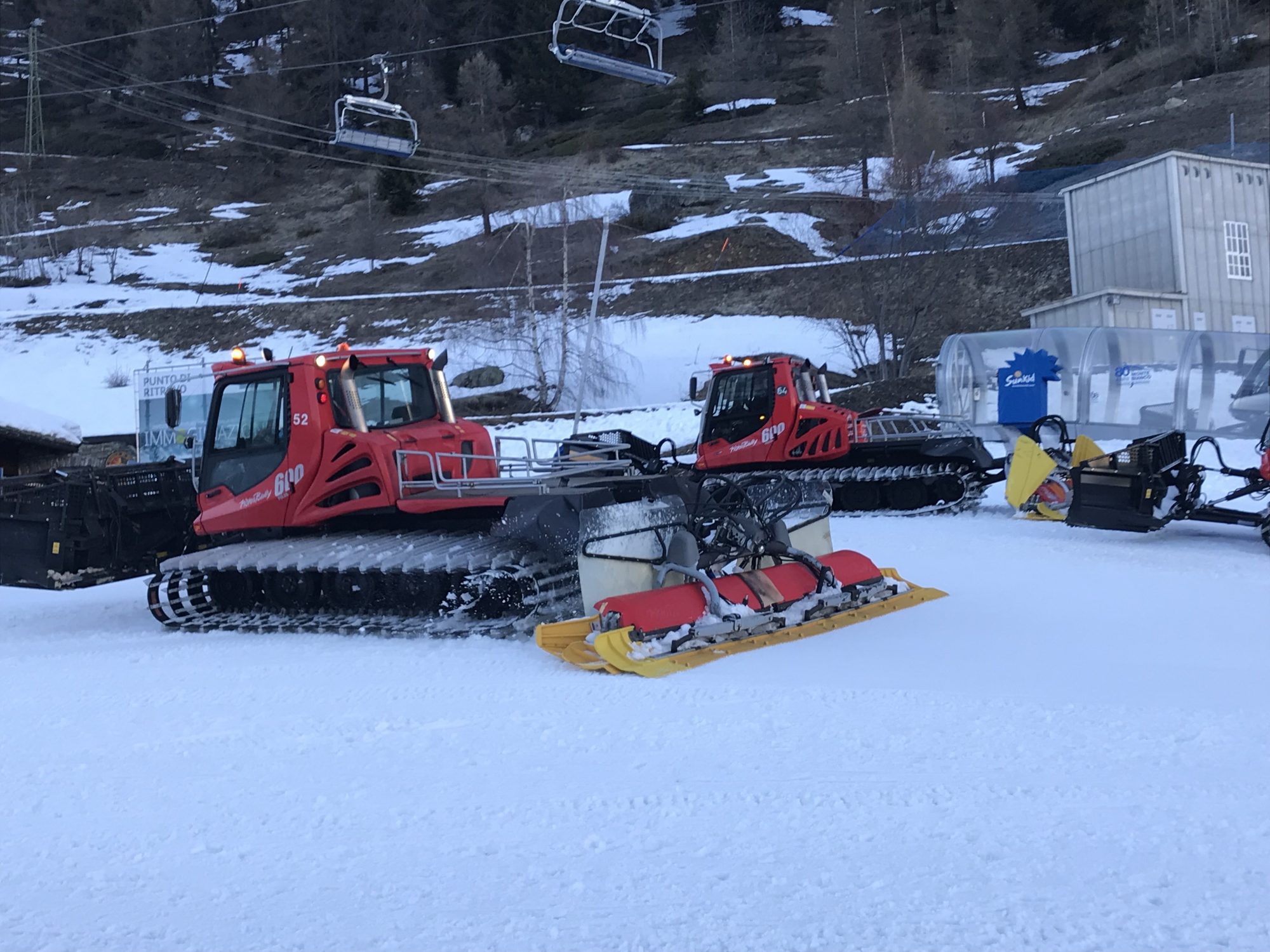 Start planning your next trip!
You can search for your own accommodation in the snow for your next ski holiday through our Accommodation Search tab. Or if looking to stay in the heart of the Mont Blanc Valley in the Aosta Valley, check Il Coure della Valdigne review here. This is our own family home in the mountains, that I am renting out when not using, you can always write me a private message if interested to info@the-ski-guru.com
You can book Il Cuore della Valdigne through  Booking.com on this link.
Featured Image: Snow Groomed, a perfect piste. Photo by John Price. Unsplash. How ski grooming patterns can affect visibility in the snow. 
Please follow and like us: