So, you want to take your family skiing, but you do not know where to start?
This article may contain affiliate/compensated links. For full information, please see our disclaimer here.
The summer holidays are finished, kids starting school again, and you got the holiday blues. The best thing to do to combat this feeling is getting ready for your next holiday.
I don't know if you are like me, but I always need to have a holiday to look forward to. How about if you want to initiate your family into skiing but have never done so? And what happens if yourself are not that experienced at it? You might have gone when young with your school but did not think any more of it.
And maybe the mountains caught your attention, but you did not have the money when young and the world was a big place to discover and were not thinking in this kind of holiday.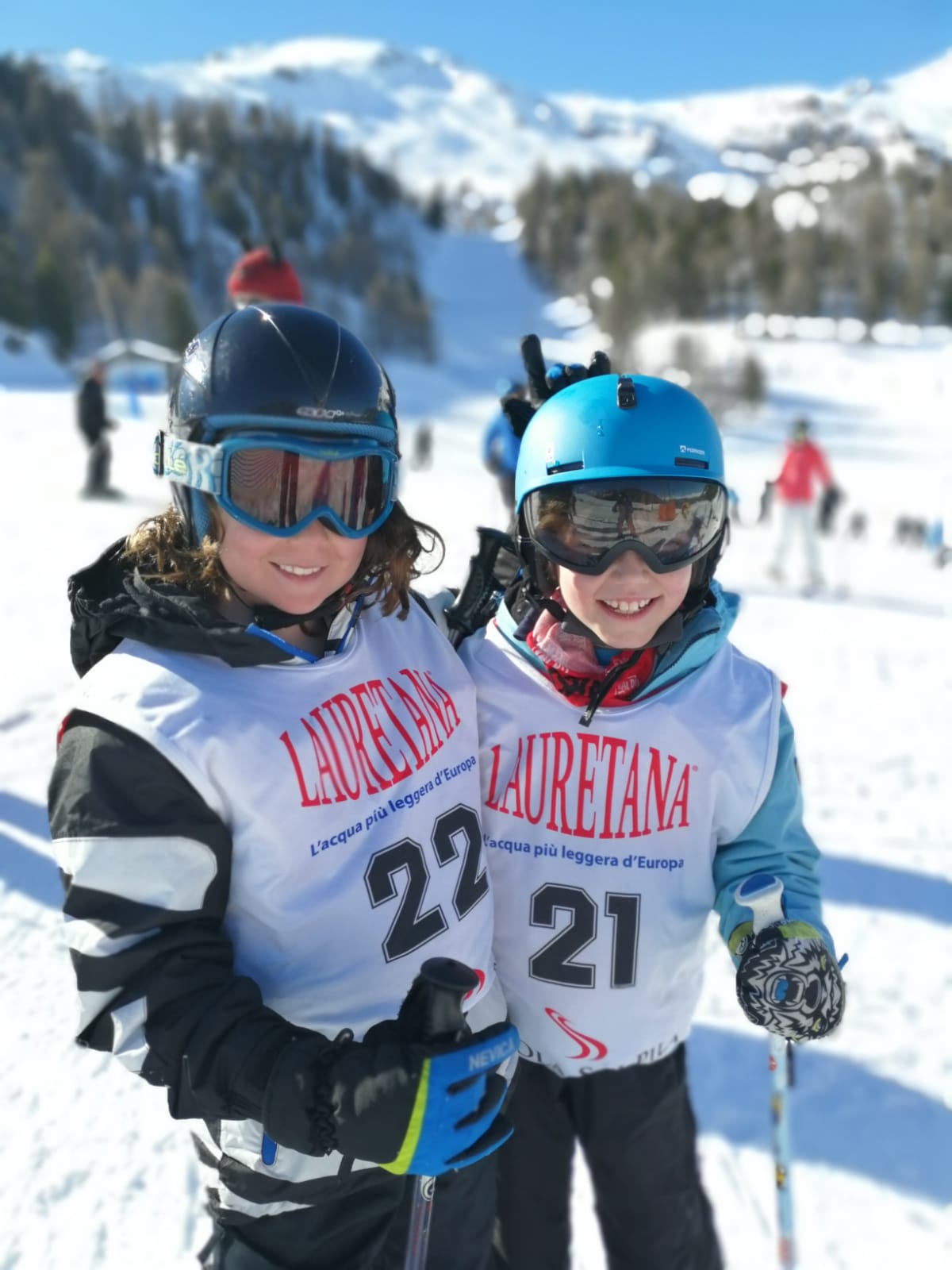 Now you are tied down with kids, and holidays are completely different. But you've heard of friends going skiing already, and of how much fun they had, and how good it is for your kids to start the sport when they are young, as they are not afraid about falling.
You could maybe master a couple of blue or red slopes, but you are not an expert, or, you have never skied.
The problem with skiing, is that it seems daunting: with the travelling, lodging, transfers to the mountains if not lodged ski in – ski out; the equipment, the weight of it all, the clothing you need, the ski or snowboard school for getting all started….you are tired of it before you even begin organising yourself!
But do not despair – I know that all seems awful before starting, but if you like to master tasks and break them into little bits and bops to tackle one at a time, you can definitely be organising the first of an annual holiday that you'll cherish for ever. Or, if you could not be bothered with the fuss, but still want to introduce your family to a holiday in the snow, then you can always contact a tour operator or travel concierge!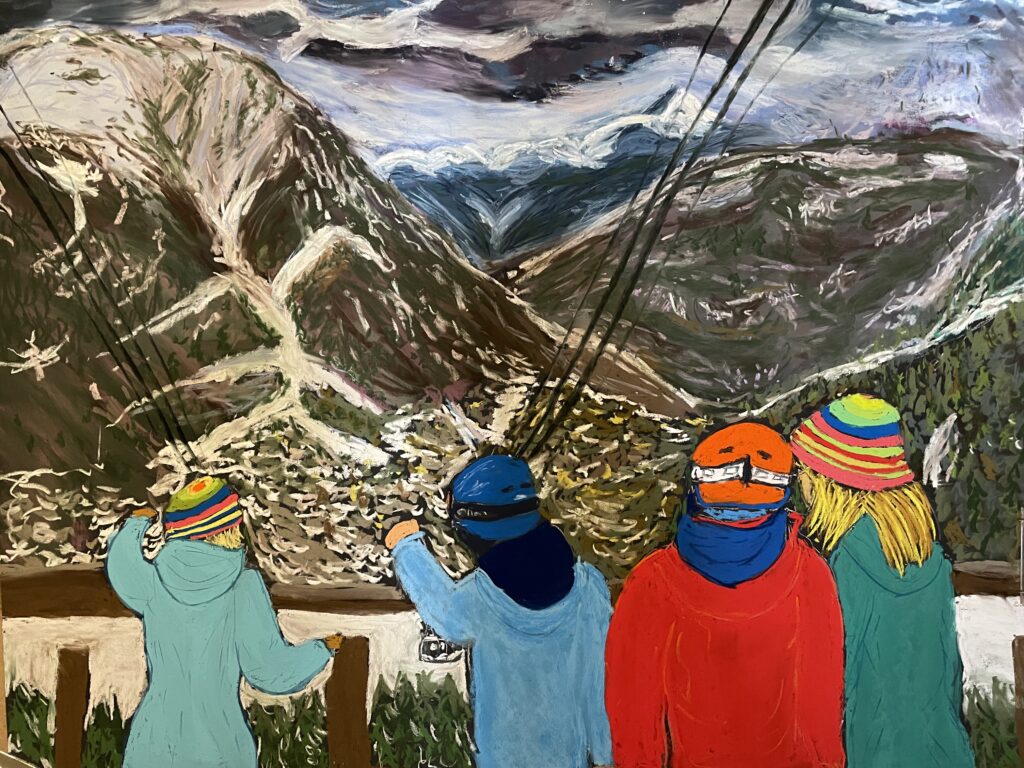 The big picture
Just imagine the rewards, paradisaic landscapes in pristine snow and blue skies, or snow tip-tapping in your face, the silence you can feel when it is snowing, cuddling up under a fluffy blanket by the fire with a nice cup of hot chocolate or wine, the interminable strings of stories of hilarious things that happen to you when you are in the mountain which are great to share with friends. All these things make these kinds of holidays really worth it. For me, it is the holidays I like the best, I think all year of them, I crave my time in the mountains like crazy when I am in the lowlands.
I have started skiing when I was 14, a bit old for my taste! I'll tell my story of skiing in another post.
Now I want just to touch very quickly on what you have to take into account. Then I'll do a follow up of different details and go a bit more in-depth on future posts.
So how to start?
When?
First, dates- if you are tied with going on Christmas/New Year or Half Term in Europe or Spring Break in North America, then start doing your homework now. The best places get booked early. I tend to book my lodging one year in advance, as, as soon as we finish our ski-week, my kids are eager to booking the dates for next year.
If you can take your kids off-school, as it was my case growing up in Argentina- then do so! Slopes will be much emptier if you go in January or in March outside Easter in Europe and January and February in America (avoid President's Weekend). Plus prices will be a LOT cheaper!
But if are like me, whereas if your kid is absent at school, you get fined, see if you can get one day extra here and there and try to organise your trip.
Now, do you want to do an independent thing and go self-catering or you prefer to go to a hotel with all the facilities available? You have the two options
1)Organise it yourself.
Getting there:
Going by land:
If trying to go in a budget- then maybe the best is driving instead of flying. In the UK, you can expect to spend around GBP 2,000 (or more!) for flights only for a family of four in high season. Domestic flights in America are very expensive as well!
If living in the UK – I prefer taking the Eurotunnel in favour to the ferry. This is for two reasons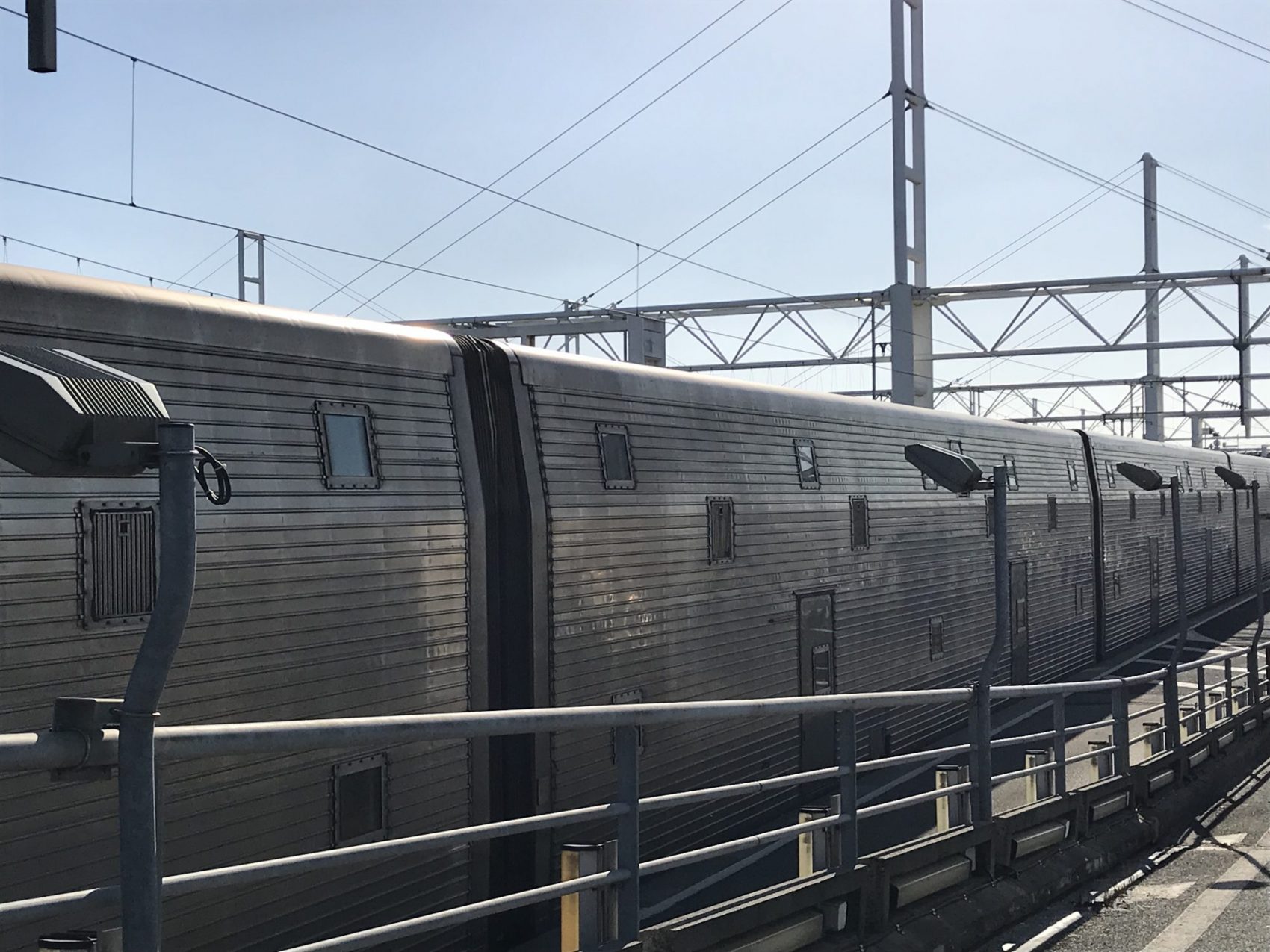 I get sea-sick in the boat, and if weather is bad, the crossings can be delayed or cancelled
Eurotunnel only takes 35' to take you from Folkestone to Calais or vice-versa.
We also carry our dog with us, so the plane is no option. (For ways on how to avoid he exorbitant rates of taking your pet from the UK to the Continent, read how we made our dog Italian here!
Then grab a map of the Alps or the Rockies, the Appalachians or the Sierra Nevada and see how much you are prepared to drive. I usually go to http://maps.google.com to see the distances from home to these places. If is more than 1,000 km (621 miles +-), we sleep on the road. I look at where to stay halfway, check the distance to the spot and the distance for the next day and work it from there. When estimating where to go, usually the first part of the drive- if coming from flatlands, is faster than the last portion of the trip approaching to the mountains, more if you have some hairpin turns to negotiate. So maybe try to do a split of about 60/40%.
Some people prefer to do the trip in one day or one night – that is depending how confident you are driving at night, and that your kids will be ok to sit down for so many hours. We leave always early (around 3.30 – 4 AM in the morning), we have one hour to the Eurotunnel and have time for a quick breakfast there and a pit stop for the bathroom, and then we board the Eurotunnel. As the continent is one hour ahead, we tend to arrive in Calais around 9 AM and we drive to our destination for the first night, arriving around 3 PM – usually we crash straight to have a nap (or try to have one, as my kids are always wired up, as they tend to sleep on the car!) – and then we go for a stroll of the town, followed by dinner.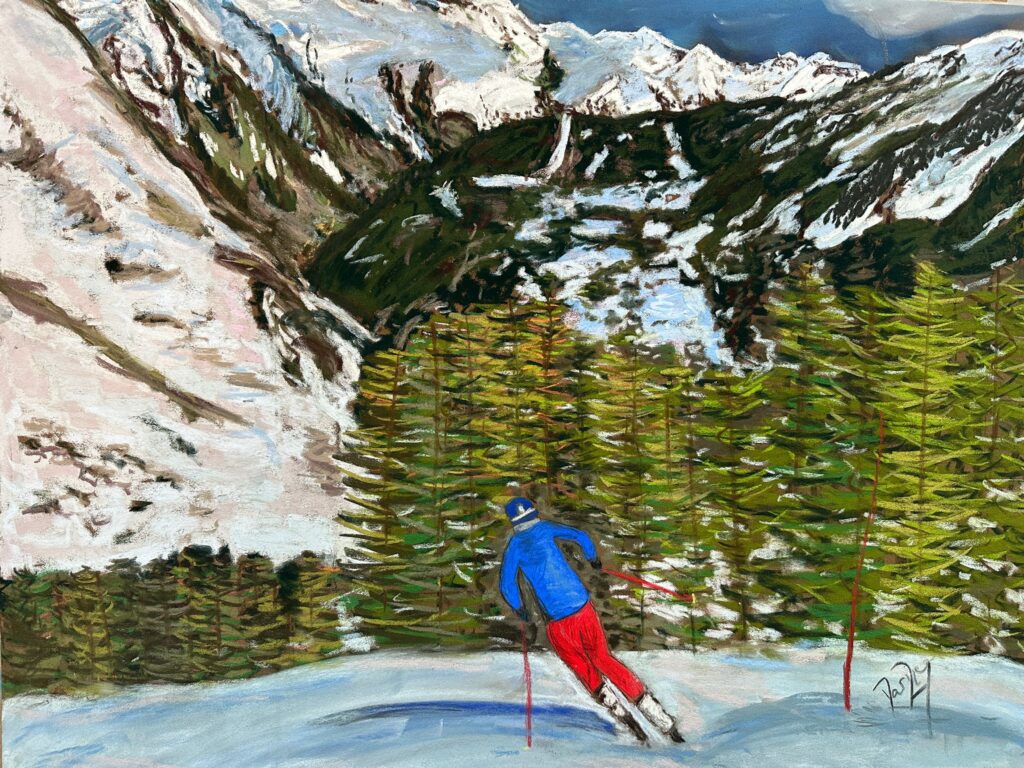 Typically, we stop in Chaumont, I love this little town which has some nice restaurants. We tend to stay at the Ibis Styles Chaumont Gare that is super family friendly, with nice big rooms with an extra sofa bed for the kids, and good breakfast in the morning.
Other good spots for stopping is the medieval town of Troyes, Dijon or something in between. Some people stop in Reims or near Laon, but I prefer to do a bit more and leave the rest for the second day.
After many years of doing it, we realised that getting up and early on day two pays off. We try to have breakfast at 7 AM, before it gets really busy with other families doing the same as us. Then we leave and take off to the road.
If you see in your GPS that there are traffic jams, you can explore going to the Route Nationale and avoid them. GPS can tell you these things nowadays, and if you don't have one, Google Maps on your phone can.
Going back we like to do the most on the first day and then having dinner and the next morning being able to wake up at a normal hour, have a good breakfast and do only a couple of hours to the Eurotunnel (in our case). Usually we stop at the Novotel Suites in Reims Centre Gare, which is accessible and good for families.
Going by Plane:
If you want to fly, you can check the airlines up to 6 and in some cases 8 months in advance. Usually the cheaper flights get sold first, (as the economy class "Y" – is composed of several different economy classes (T, U, V, etc) – and each one has different rates). It is possible that more flights for one route are added at a later date, and something cheaper arises later though. But usually, the sooner you buy, the better it is.
Check for some vouchers online – for example, Swiss tends to have some vouchers for £25 off. Swiss and Lufthansa also carries your skis/snowboards and boots for free.
In the States both Delta and American are now allowing your ski/snowboard equipment for free.
A good list of different airlines and what they charge for luggage can be found here.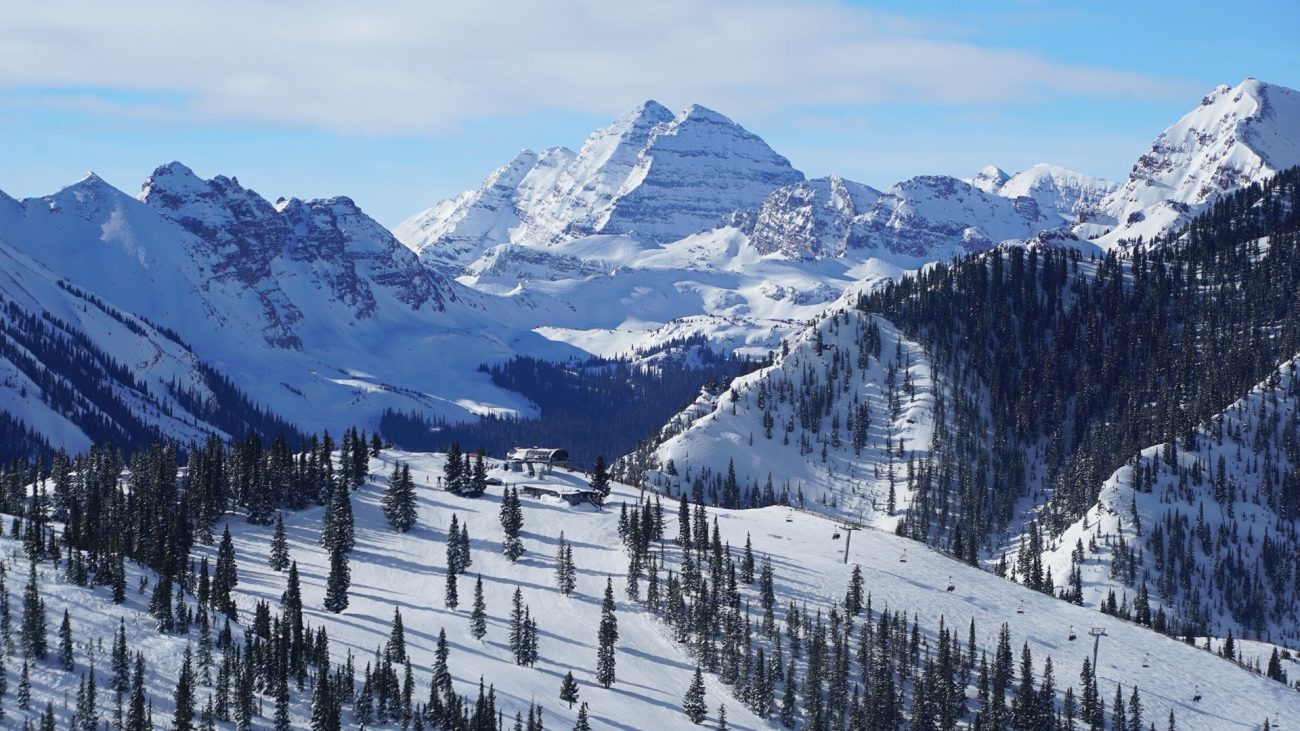 Flying to a bigger airport or to a local one?
This depends on where you are going. Some resorts have their local airport – like Aspen, Eagle for Vail, Gunnison for Crested Butte, Sion for the resorts in Valais (actually served by Swiss on weekends in February). The good thing of this is that you are very near the resort. In the case of Aspen, you are within the resort, 10 minutes from Aspen Mountain or from Snowmass (approximately.)
Then, what are the cons? If weather comes in, these little local airports are sometimes what are considered C-class airports. They need qualified pilots to land on them, and these airports need to have a good control tower for bad weather. If the pilot gets ill, airlines need to replace that specialised kind of pilot and maybe they don't find another pilot available on a short notice, so your flight gets cancelled. Also, sometimes with bad weather in smaller airports your flight can be diverted. So sometimes it is better to rely on a bigger airports.
Then you can get a land transfer or rent a car.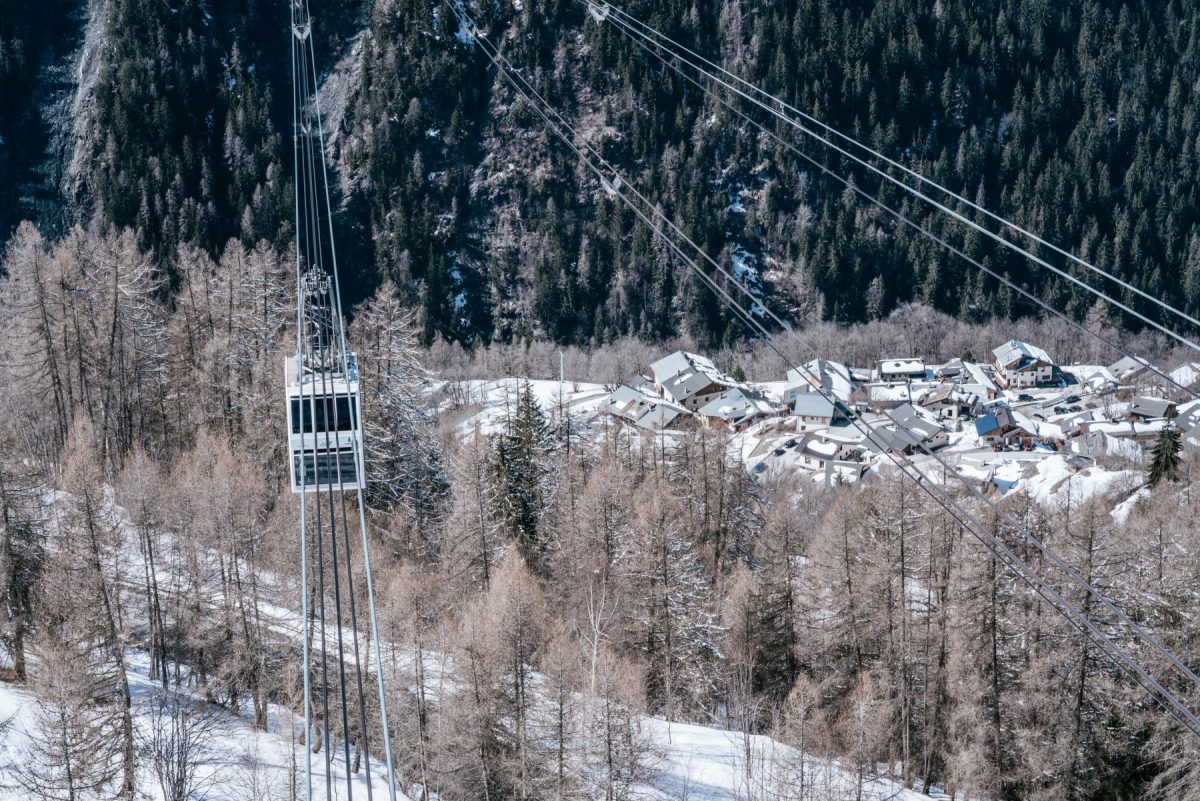 Land Transfers:
Once you solved where to fly, now you need to get to the resort. For transfers in the Alps, I use SkiLifts.
SkiLifts pick up from everywhere in private transfers and you can just arrange them online and have peace of mind. If you can afford private transfers, this is definitely the way to go!
If you are in a gateway city, there are some cheap buses that take you for a very cheap fare. But for that, look online on TripAdvisor and see what the local buses are and see if you could use them.
Another option is to fly to a hub airport and then rent a car. I usually use RentalCars which works with all companies and is good for comparing rates.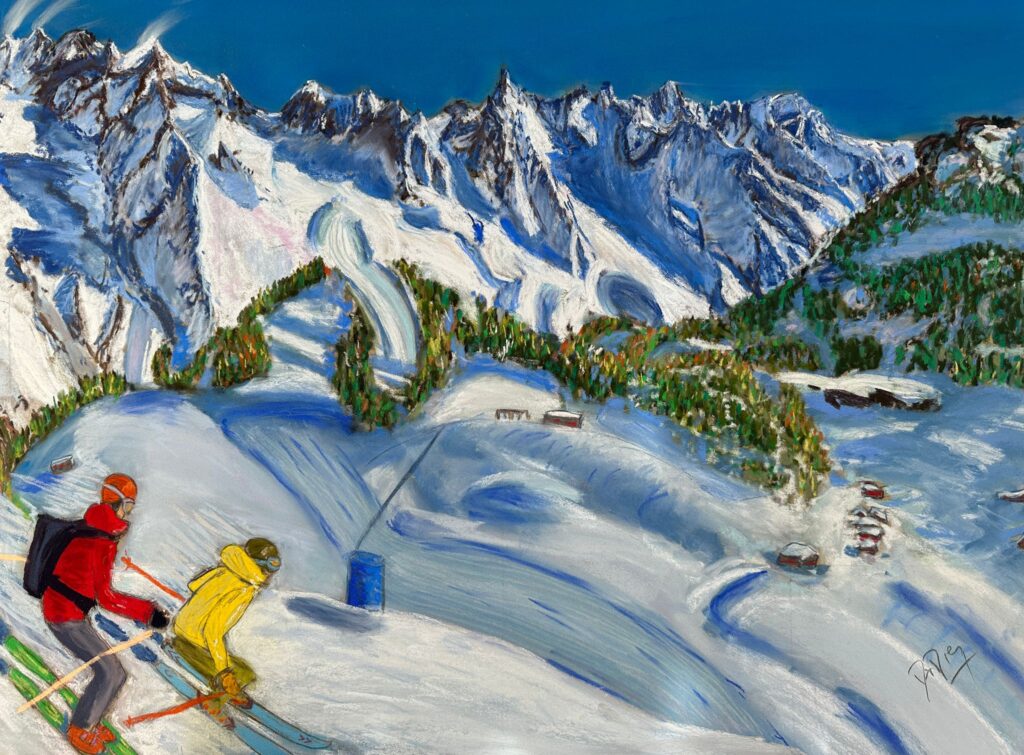 Going by Train:
A very civilised way to go skiing (and kind to the environment) is travelling by train to the resort. In Europe it is pretty easy. For those in the UK, just take the Eurostar from London St Pancras or Ashford International into Paris or Lille and connect, or the ski train that goes directly to the mountains.
In the States, you do have a service of Amtrak from the Denver train station directly to Winter Park.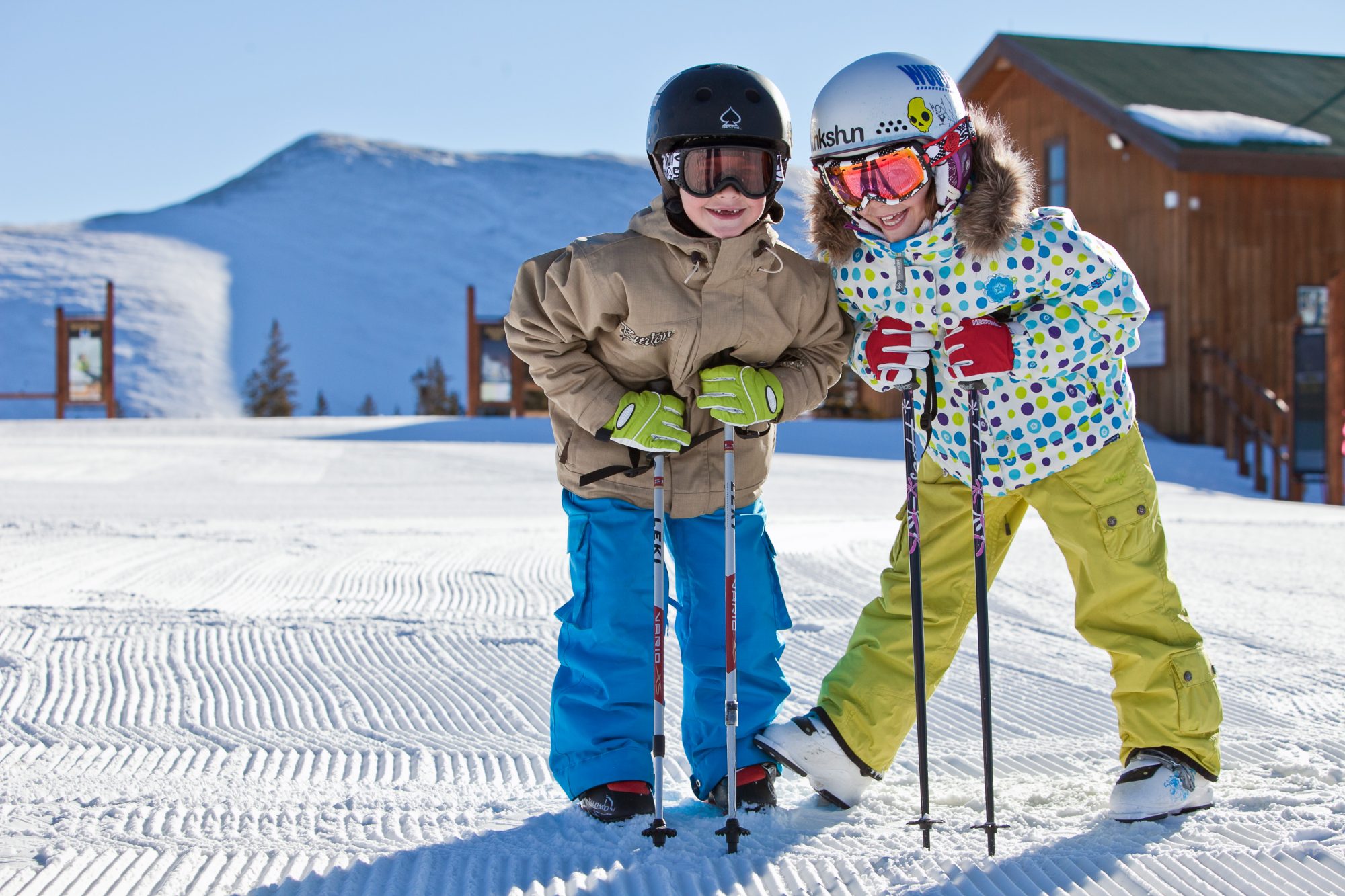 Where to Stay
You do have to get your lodging prior arriving, more if going on high season. I tend to look for self-catering online, using the sorts of Airbnb, HomeAway, Homelidays.it (from the same company than HomeAway), VRBO,  Booking.com, Expedia etc.
I tend to look the information in the language of the place I would be visiting. For example, if going to Italy, I'll look at it in Italian. I think that rates are better (this might be only in my head, but you can just check in both languages and see if you find a better deal or not- obviously like this you will be charged in the currency of where you will be vacationing).
Choose also were you want to stay – if ski in/out, you will not be needing your car for the week, unless you are planning to move around. It is always helpful if going to the supermarket!
Or you can choose to stay a bit further from the main lift, just check where you can park if driving to the slopes, or if there is a ski bus that can take you to the base area near where you are planning to stay.
You can check our Accommodation tab, where we've partnered with Powder White and their selection of lodging over the Alps, the US and Canada.
Ski/Snowboard Rentals.
You can pre-request your skis or snowboard equipment from the comfort of the sofa. There are many companies doing so. I personally like SkiSET for all over the Northern Hemisphere, both Europe and USA/Canada. They work with many ski shop rentals I know, and I like. In this way, you are sure you can have your skis or board ready for you when arriving. More if travelling in peak season, you can assure yourself something good for your time in the slopes.
Ski School
Check on the resort's website and see if you can contact the ski school via email – tell them your request, your level of skiing and if you are never-evers, so they know about it, but if going on high season- it is best if you pre-reserve your kids ski school or snow kindergarten. You don't want to hear that they are full once you arrive there! I have seen parents turned away on high season several times!
The first time I took both my kids skiing – one was 4 and the other just 3, we lodged a bit too far away from the ski resort (long story for another post) – so we finished going skiing every day around 12 midday. There was no way I could be at 10 AM there with both kids ready to go skiing. I've got them a private lesson per day for one hour, and we had time to go with my husband for three runs. Then lunch with the boys, and after we were taking laps of having the kids playing in the snow playground while the other was skiing and vice-versa.
Fortunately, this changed, and we started staying a bit nearer to the slopes and they started attending group lessons, so we had a bit more organised time for skiing on our own.
You can get ski lessons in the morning, and in some places, also in the afternoon, or the whole day, whereas the ski school arranges your kids' lunch. For my taste, I put my kids during the morning only, then we have lunch together, and from there we go for a couple of runs in the afternoon all together skiing. At the end of the day, it is a family holiday what we are doing, the idea is to see our kids- at least for a bit!
Another way to reserving ski lessons is using the likes of Checkyeti. You can download the app and just look at the ski lesson you would like to check. You can choose by resort, sort by type of lesson, for adults or kids, private or group lessons, and then choose what is on offer.
If you are never ever, I would suggest you try a dry slope or indoor ski slope and take some lessons prior to going to the real thing. In this way, you will not spend your first couple of days in the baby slope queuing for your turn to come down 100 m and waiting again 20' to get up! These indoor or dry slopes are pretty technical, and taking lessons can help you know your basics, and enjoy better your trip!
You can check our guide to dry slopes and indoor domes in the UK. There is also an indoor slope opening in America now.
Ski Pass
This is a big thing, more if you leave in America – Now you have to think to either purchase the IKON or EPIC pass, if not the Mountain Collective (if you want to jump from ski resort to ski resort in a ski safari), or the Indy Pass that is for smaller independent ski areas at a much more affordable rate. If you are planning to ski domestically in the USA and Canada, see what is best depending on where you live. If you want to also go abroad- check which pass has more destinations for you. For example, now the Ikon Pass has skiing in Zermatt (including Cervinia and Valtourneche), in Australia, NZ, Niseko in Japan, Valle Nevado in Chile plus now Grandvalira in Andorra. The EPIC Pass has resorts in the Hakuba Valley and Rusutsu in Japan, Dolomiti Skirama in Italy, Les Trois Vallées (France) and 4 Vallées (Switzerland). The Mountain Collective includes Valle Nevado, The Remarkables and Coronet Peak (NZ) and Threbdo (Aus) and Niseko United (Japan). Vail Resorts has recently bought Andermatt in Switzerland.
In Europe also, if skiing in the south west of Switzerland, the Magic Pass could bring you lots of savings, or the Top4 Pass if you are in Adelboden-Lenk, Gstaad (excluding Glacier 3000), Jungfrau Ski Region and Meiringen-Hasliberg.
Eating in/eating out
Staying in a self-catering place, you always have the chance to cook for your family after your ski day, if you are into that! I usually allow my husband to do the cooking (as I cook the rest of the year)- and relax in a cosy sofa looking outside or a fireplace (if you have one!).
But you always have the chance to get out for some nights and try different restaurants in town. Just ask the locals (ski instructor, people you meet on the chairlifts, etc), what they suggest, usually the locals have the best tip. If not check Trip Advisor- there are lots of reviews of everything on there.
I enjoy eating what is traditional in the country, and mountain food. Nothing like a lovely polenta or a yummy fondue! Then you need to go to sleep because you are too heavy! But with all the exercise you are doing, you can indulge!
Remember that on arrival days, you might be tired and go out for dinner with tired kids, then you have Sunday when many supermarkets are closed (not all, but the first year we went skiing, we were miles away from any decent town and we were over the Easter weekend. In Italy they have Pasqua on Sunday and Pasquetta on the Monday- that meant that we could not access food from a supermarket until the Tuesday, and we were going to the only local restaurant that was VERY expensive each night, and having the caretaker of the house giving us some of her bread for breakfast… my husband was not that happy. For these occasions, if going to France only, there is a food delivery service called Huski. It is great as they deliver a chalet service meal to your door. You can choose a one off- or the weekly delivery- that if it is a lot, it can be delivered in two different days. You can also have frozen cooked meals that can go straight to the oven, as they have partnered with UK deluxe frozen giant Cook.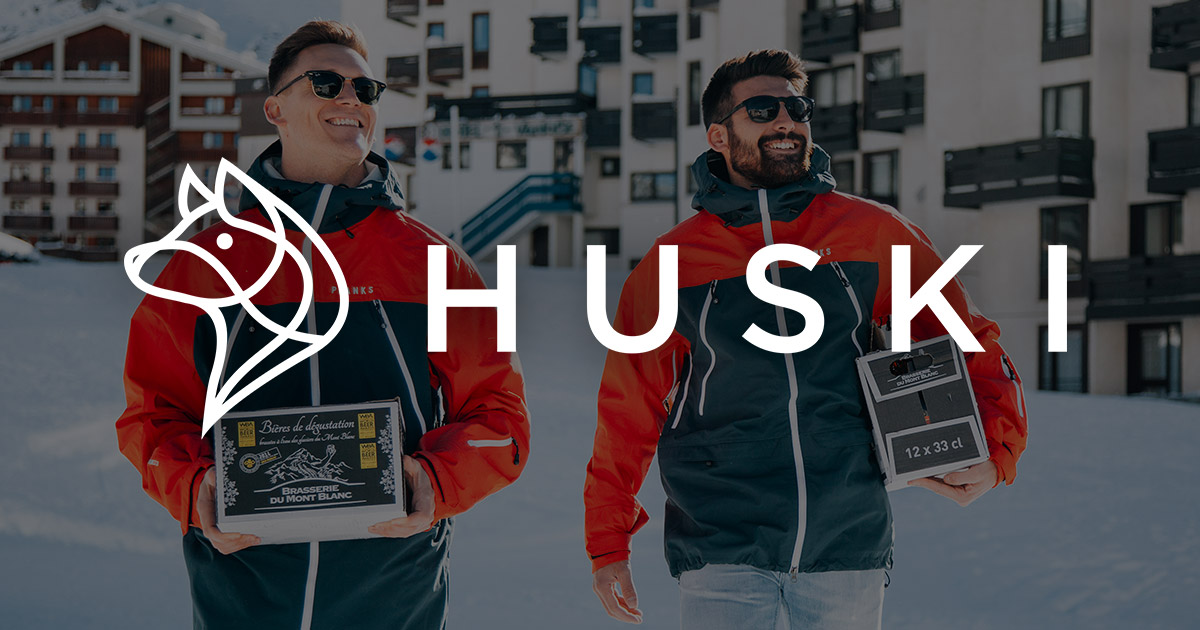 Book Huski and get  a free bottle of wine with every order using promo code- GURU.
Leave it to a tour operator or travel concierge
If all this sounds too daunting, then maybe just use one of the excellent ski tour operators that are out there. Depending the country where you are located, you can use one that is in your country and can also sell you airfare and/or train routes or use one of the place where you are planning to go (an incoming tour operator). Just look that they are serious, they have some bonding (basically, if the company goes belly up, you are still protected- you look at the bottom of the website or check if there is any information on an organisation of that country that gives them some kind of validation).
Another option is to use a ski concierge, that is what I do here- but I am not the only one. We charge a fee upfront and give you different options of what you can go and book yourself directly, or through another tour operator, but hearing well what your needs are and shopping through all the different tour operators are or lodging directly.
You can search for your own accommodation in the snow for your next ski holiday through our Accommodation Search tab.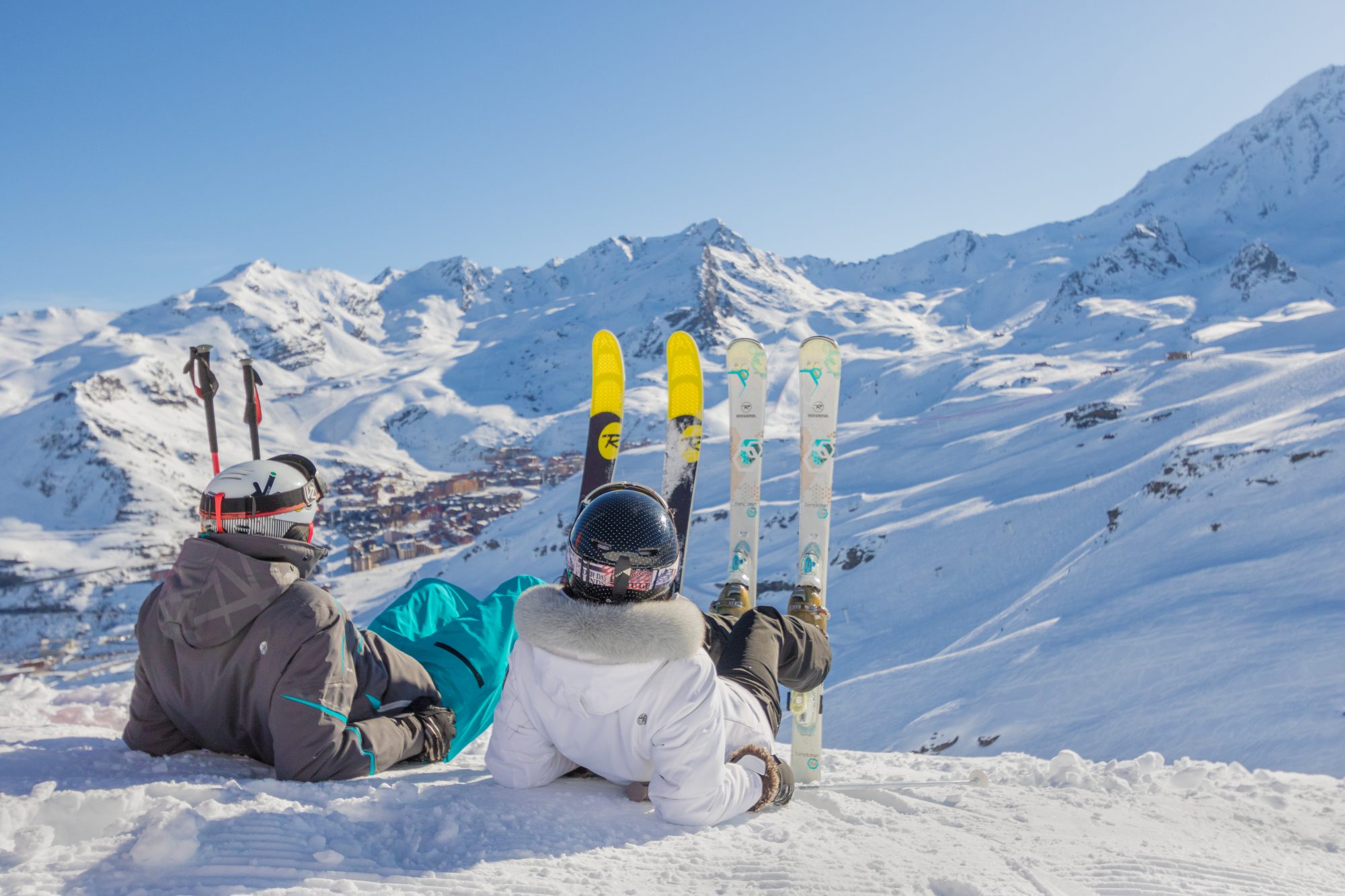 Start planning your next trip!
You can search for your own accommodation in the snow for your next ski holiday through our Accommodation Search tab. Or if looking to stay in the heart of the Mont Blanc Valley in the Aosta Valley, check Il Coure della Valdigne review here. This is our own family home in the mountains, that I am renting out when not using, you can always write me a private message if interested to info@the-ski-guru.com
You can book Il Cuore della Valdigne through  Booking.com on this link.
Featured Image: The kids at Maison Vielle- enjoying the day in the sun. Photo: The-Ski-Guru. So, you want to take your family skiing, but you do not know where to start?
Please follow and like us: